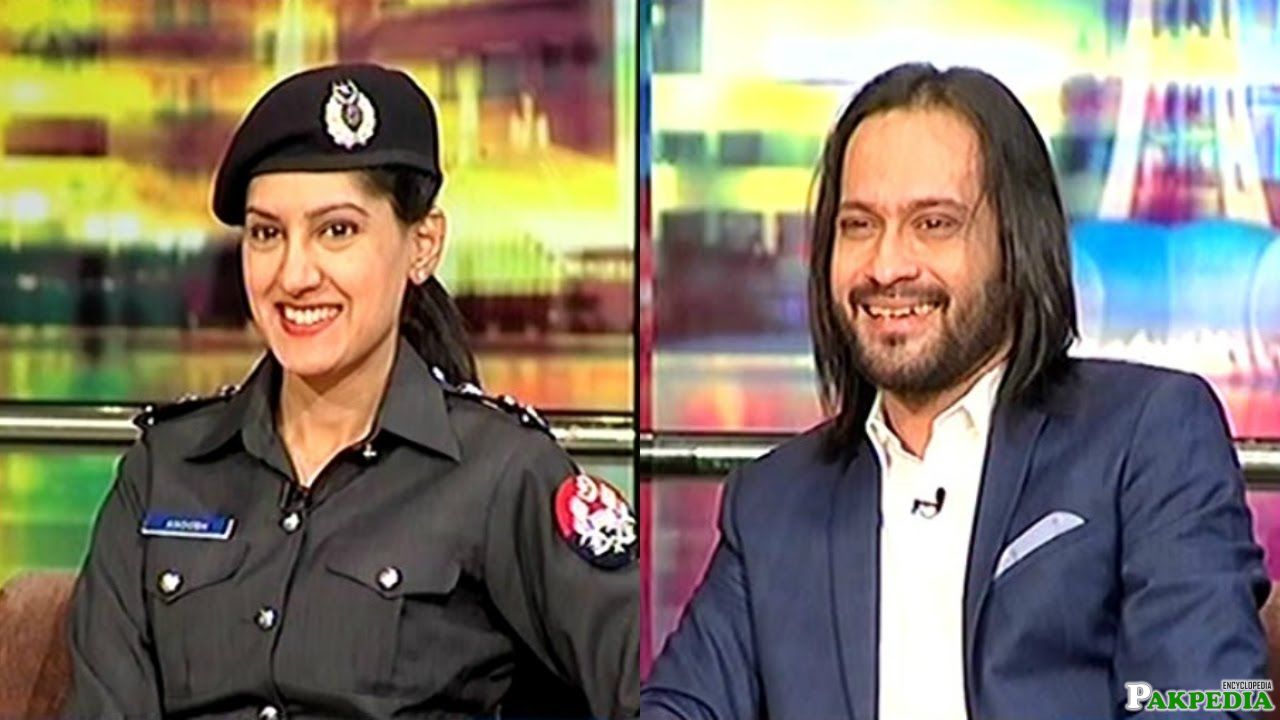 Dr Anoosh Masood with Waqar Zaka
Dr Anoosh Masood nice image
Dr Anoosh Masood in uniform photo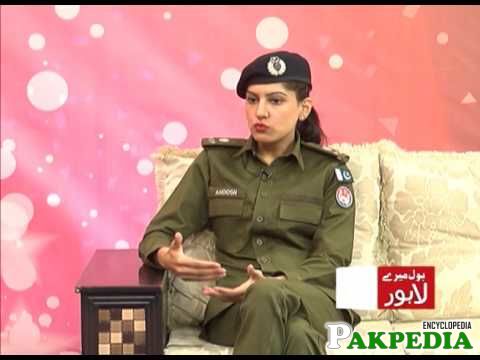 Dr Anoosh Masood live in talk show
Dr Anoosh Masood in tv show
Biography
She will remain in the frontline in the war against terrorism. Dr Anoosh Masood Chaudhry is the first female ASP to have landed in the KPK. Dr Anoosh was serving in Punjab then she has posted in KPK. Sonia, the second female ASP who is to report to KPK is currently going through her training in the National Police Academy (NPA) in Islamabad. The supervisory officer of the first senior lady cop in KP appreciated her commitment. "Dr Anoosh did not join the police on quota but she take it as a choise bescause she want to server her services in police departmenat.
Dr Anoosh Masood career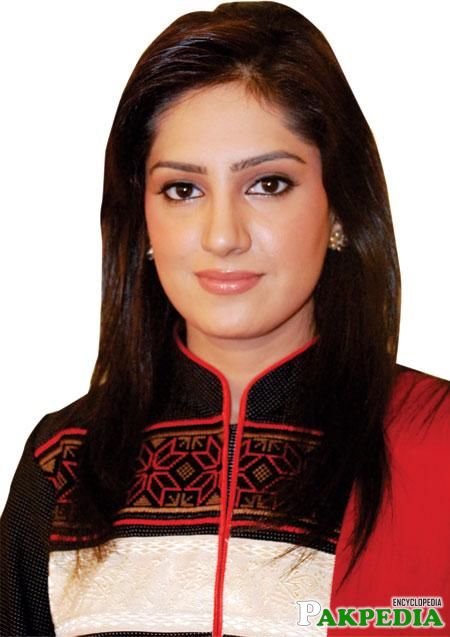 In Khyber pakhtunkhwa province, womens are participating in police and working as well, Dr Anoosh Masood is a one of them, she is the 1st ever woman ASP in the Khyber pakhtunkhwa . The main reason to select the police because she could be help the people if join this field, more women should also join this field,"  But Anoosh is not the only the first, here is another brave woman,name is Sonia Shamroz, who hails from a well-known family of KPK, is nowadays going through training at the National Police Academy. The weak point of women among police officers is also reflected by the fact that there are only sixteen women among hundreds of Police Service of Pakistan's in whole country. 
Ratio of Women in Police Force
According to a media report in 2013,  Pakistan had only 0.89pc women in the police force; this ratio is seven percent in India , 1.9% in Bangladesh , 27% in UK, and 12% in the United States. The federal capital had 1.2% females in its police force.  The proportion of junior women officers would be may be greater in the National Highways & Motorway Police, where they are working as patrolling in almost all fields. Helena Rizwan who was the 1st ever female to have been appointed in the Police Service of Pakistan track as assistant superintendent of police. "It is good to see women getting promotions in police, but more women need to be promoted to higher levels as well as DIGs, AIGs and IGs," says Bushra Gohar, former MNA and central vice-president of the Awami National Party (ANP ). "At all levels, 33% women are required to ensure meaningful improvement. Mostly women are restricted to the lowest levels with very few opportunities of upward mobility. Women face huge challenges working in the Police department," says Gohar.  
Anoosh Masood passion
Dr Anoosh Masood joined this department and removed the complaints of other women. Having won a gold medal in Medicine, Dr Masood was a busy medic before she donned the police uniform. "It is good to be in mainstream policing; the job is quite challenging," she says. Dr Masood was first posted in Lahore but later transferred to the picturesque Abbottabad district to join up with her family. Her spouse is also an ASP-Under Training in Abbottabad. "I selected Pakistan as compared to the US for my specialisation," recalls the young assistant superintendent of police from the 40th CTP of the PSP. "Women are more dedicated. And being a Police Service of Pakistan officer is more a kind of an administrative job, therefore I choosed it over medicine."