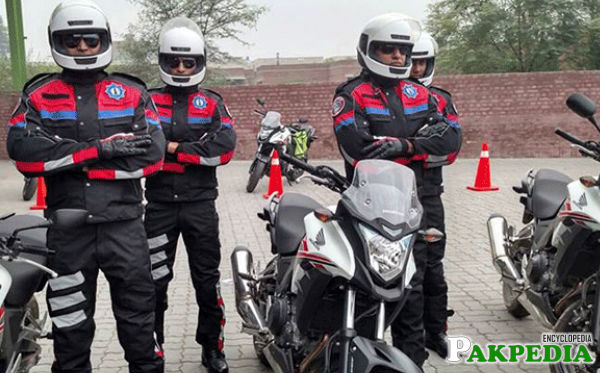 Dolphin Force in Lahore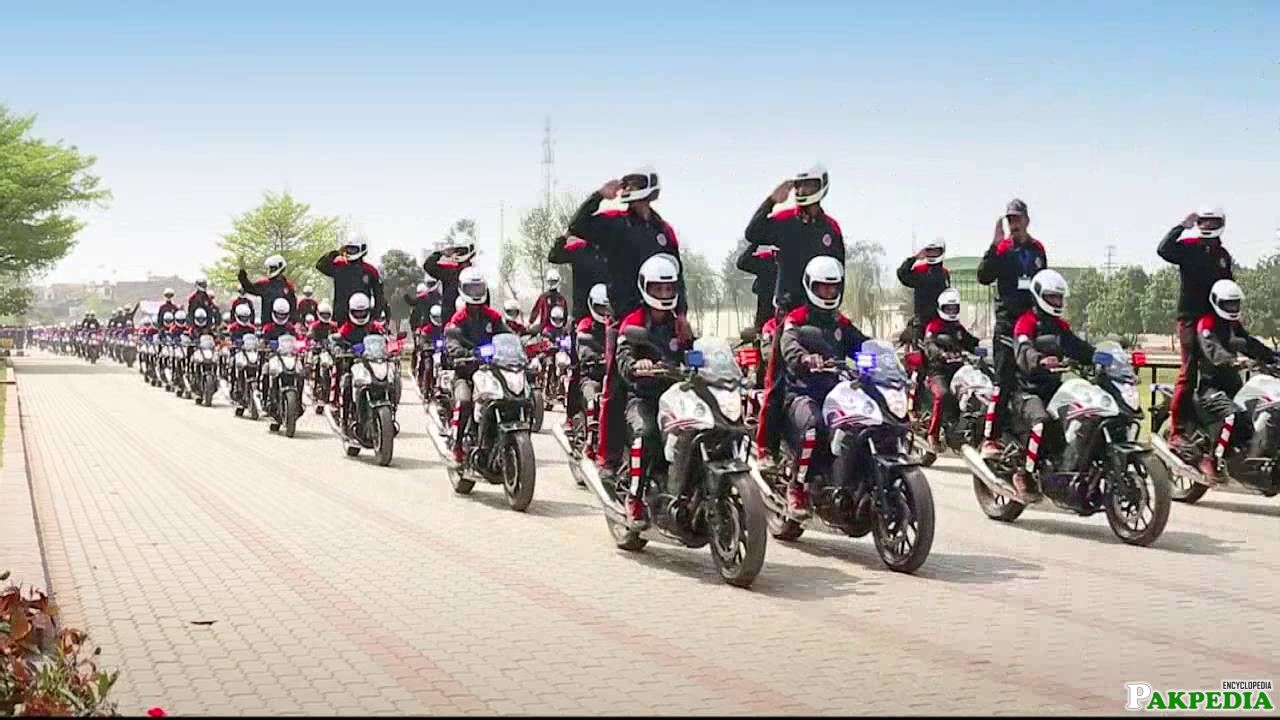 Dolphin Force first new bach
Dolphin Force is all time ready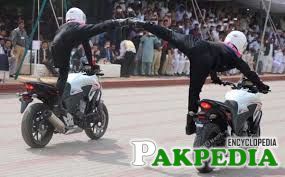 Dolphin Force on opening Programe
Dolphin Force officer doing a tric on bike
About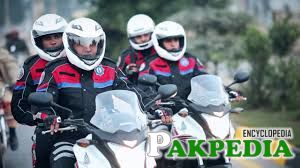 Imformation
It is hard to miss the latest addition to Lahore's ever-growing police force. With their spanking new uniforms, top-of-the-line motorbikes and Bluetooth microphone-equipped helmets, personnel of the Dolphin Force (DF), launched in April, can easily be spotted as they patrol Lahore's streets with an aim to curb crime. "When they're on the street, the police receive fewer calls," says Operations DIG Haider Ashraf, adding that the crime rate has already decreased in Model Town and Saddar, especially during the force's patrolling hours.
[1]
It is hard to miss the latest addition to Lahore's
Official statistics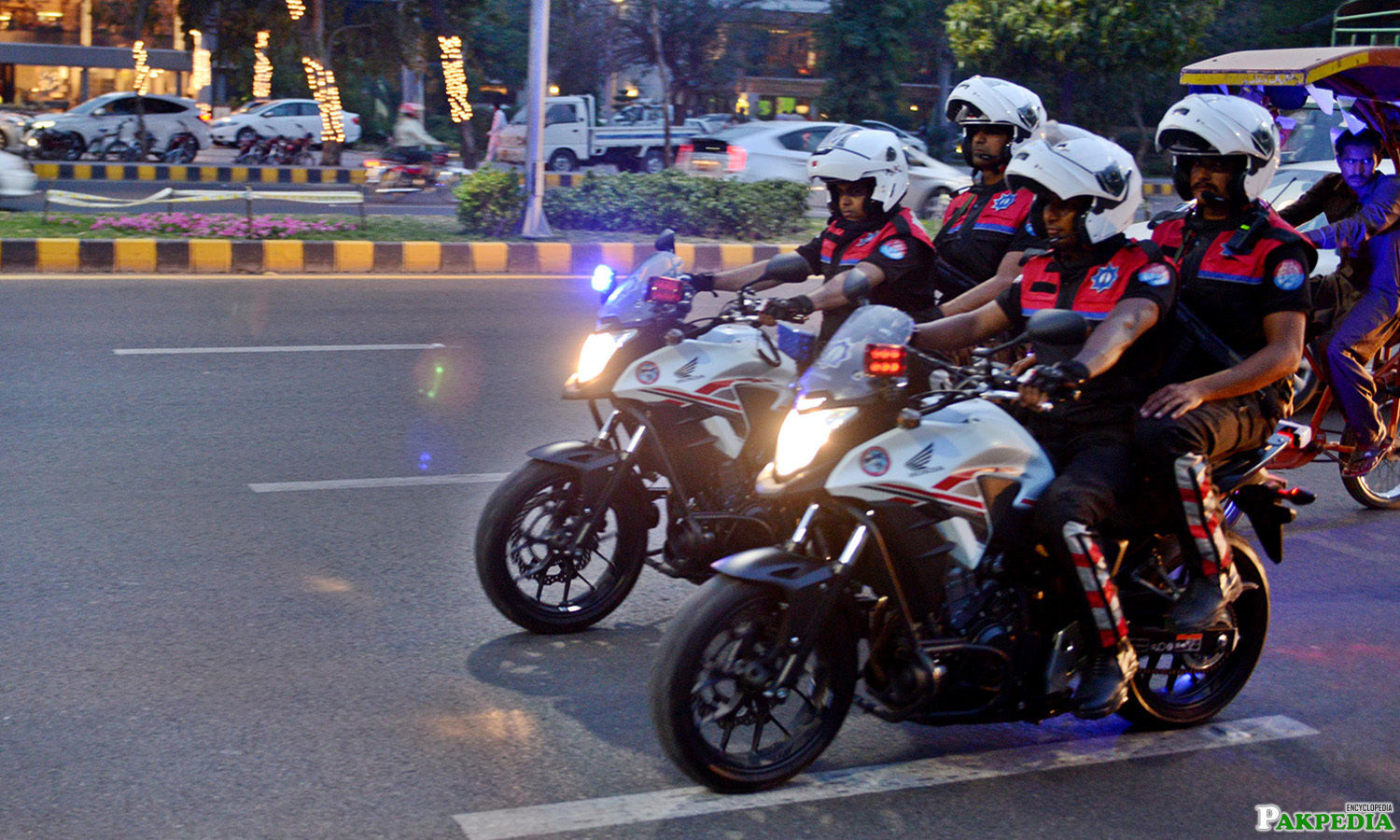 The stats partially seem to back his claim: according to official statistics, the city saw 151 street robberies in April this year. It is too early, however, to establish a comprehensive success rate. But beyond its shiny exterior and early reports of success, is this new branch of Lahore's hydra-headed police force really worth the nearly one billion rupees of investment.
[2]
The stats partially seem to  -----   back his claim
DFs 1st batch of officers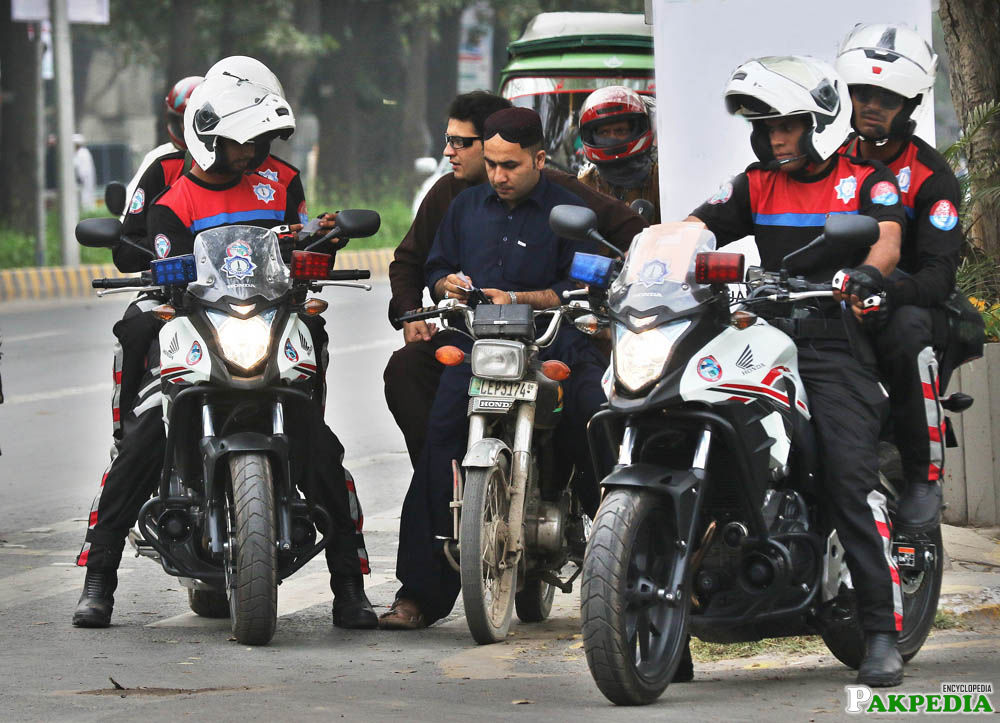 The DF's first batch of officers is already plagued by ill planning and a lack of resources, a closer examination has revealed. The 700 officers on patrol have only been given one uniform each. Officers have eight-hour shifts daily and have no choice but to reuse the same uniform for their shifts the next day. Adding insult to injury, the Rs50,000 uniform is made out of parachute material, which is unsuitable for Lahore's sweltering heat: four DF officers have fainted while on duty. To address this problem new cotton uniforms, to be made in
Sialkot
, have been requested. They will supposedly be ready within the next month. Another expensive error is the choice of 500CC Honda bikes. Bought for Rs1 million each, the DF was initially given 35, with a plan to eventually take the number of bikes up to 300.One wonders why such heavy bikes were chosen when there is not a single workshop in the city equipped to repair them. Any serious damage to the bikes would force the department to park them in the garage.
[3]
The DF's first batch of officers is already plagued
DIG Ashraf says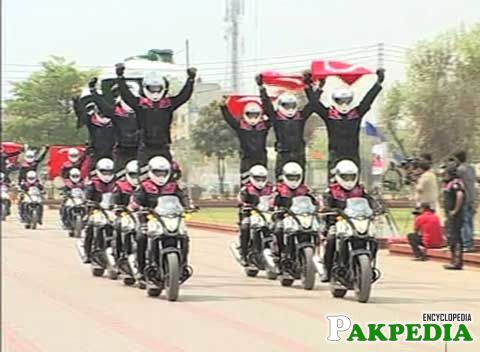 DIG Ashraf says the department is working to resolve this issue as well. "We have finalised a deal with
Honda Pakistan
," he states. "They are bringing in equipment required to repair the bikes." The helmets to be worn by the officers — bought at Rs35,000 apiece — are also unlikely to be put to full use anytime soon; the Bluetooth attached to the helmets has not been integrated into the force's communication system yet. The officers were supposed to have cameras on their uniforms in order to record their interaction with the public, but given the expenses these have not been installed yet either. A much-touted tracking device has also not been put into place.
[4]
DIG Ashraf says the ---   department is working
How to trained
Allegedly, Rs50m was spent on training the master trainers — 25 police officers from Lahore who were flown to Turkey to be trained by their Turkish counterparts. After returning home, the master trainers were supposed to train the entire force. But 25 officers can only train so many individuals. They have to leave their active duty for three months to train their fellow officers, which reduces the number of officers available for patrolling."If we want to train other candidates for the force, we'll first have to master our skills on these bikes," 
[5]
Allegedly, Rs50m was ---------- spent on training
Interesting Fact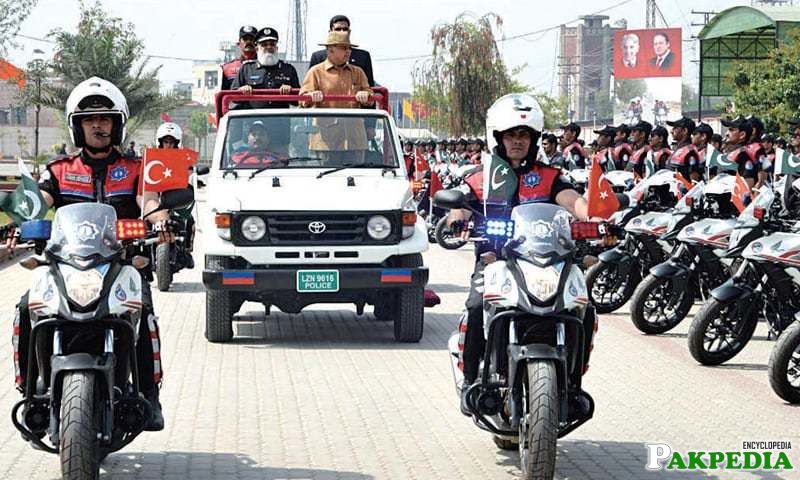 Dolphin Squad is upgraded force of Punjab Police which is much efficient against the street crimes. Punjab Government has taken this initiative as compare to other provinces of Pakistan and currently the performance of this force is praise able because it reaches the crime place as soon as possible and takes over the situation. 
[6]
Dolphin Squad is upgraded force of Punjab