Another project of Dollmen, A shopping mall introduced at Tariq Road Karachi. Where you can facilitate with each and every thing that you need from any other shopping mall. you can also find your favorite restaurant like Subway, McDonald and others[1] A shopping mall introduced –  Tariq Road Karachi
| Title | Description |
| --- | --- |
| Details | |
| Founded: | 2001 |
| Completed: | 2001 |
| Location: | Karachi |
| Built-Up Area: | 360000 SQ.FT |
| Valet Parking : | valet parking services to all its customers |
| SUNDAY – THURSDAY: | 11:00 AM – 11:00 PM |
| FRIDAY : | 03:00 PM – 12:00 AM |
| SATURDAY : | 11:00 AM – 12:00 AM |
| State: | Sindh |
| Phone: | +92 21 35294070 |
| Amusement Centre: | 1 |
| F&B Outlets: | 28 |
| Retail Outlets : | 300 |
| Retail Floors: | 5 |
| FootFall: | 6 Million |
| Gross Leasable Area: | 250,000 sq. ft. |
| Retail: | first organized retail set up, Dolmen Mall Tariq Road, |
| Floor: | located on the 4th floor |
| Entrance: | FREE |
| Address: | Tariq Road, Karachi, Pakistan |
| security leavel: | The place is under tight security |
| Website: | http://dolmenmalls.com/ |
| Email: | info@dolmengroup.com |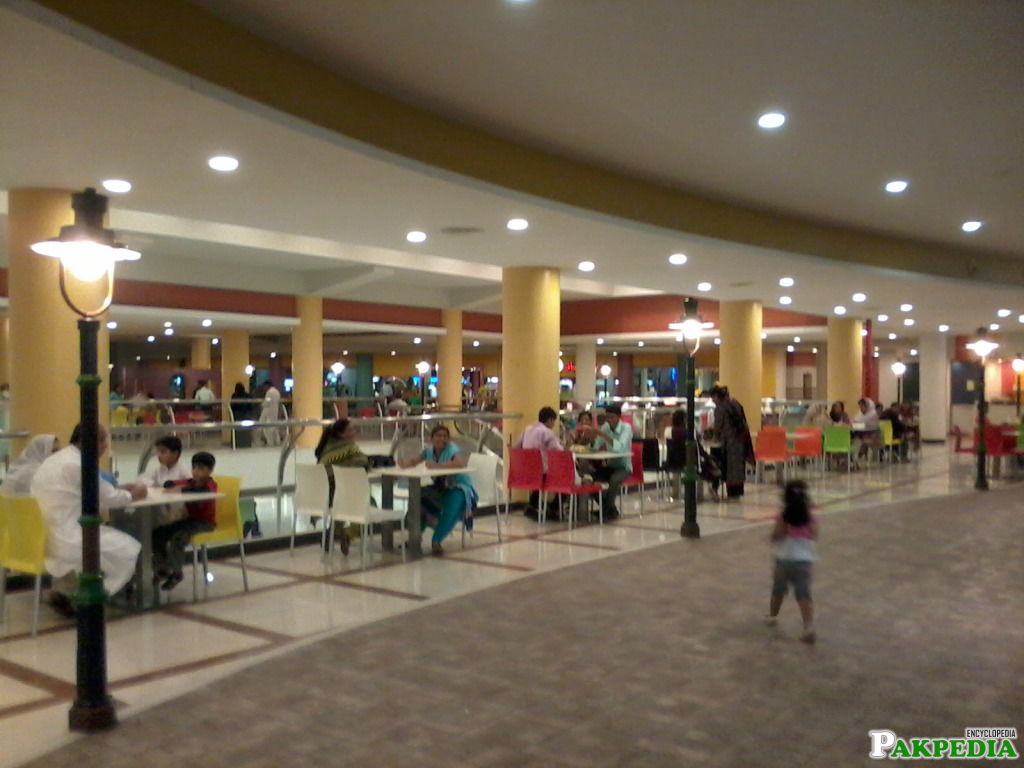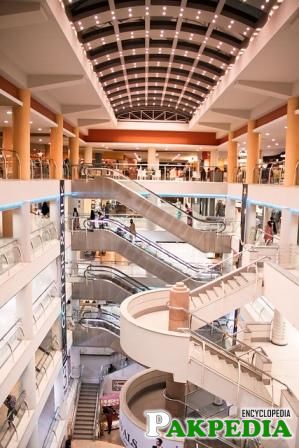 About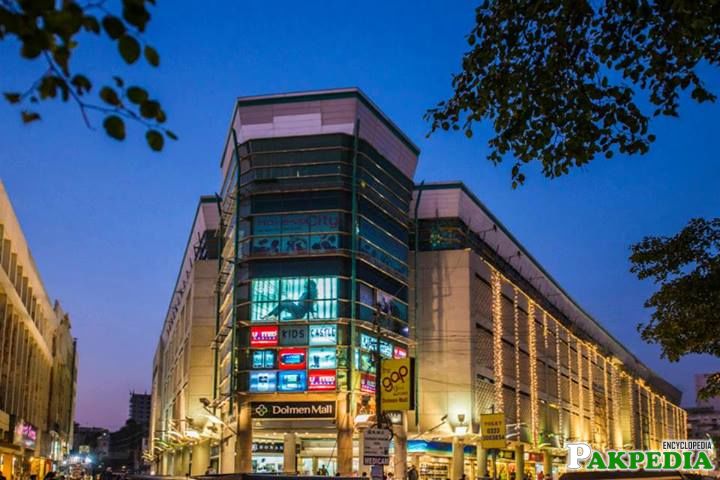 History
Pakistan's first organized retail set up, Dolmen Mall Tariq Road, was inaugurated in 2001. The mall has a gross leasable area of 250,000 square feet, spread over six floors, and contains 300 retail outlets, a large food court and a family entertainment area[2]  first organized retail set up – Dolmen Mall Tariq Road
Located in the heart of Karachi's main shopping hub, Tariq Road, the mall provides a secure and convenient shopping experience to its customers where they can find the best in shopping, dining and entertainment under one roof.[3] Located in the  –  heart of Karachi
The Most Luxurious Shopping Spot at Tariq Road
There was a time when Saddar was considered as the hub of shopping for the citizens of Karachi. But after the creation of mega shopping malls like Park Tower, Forum, Dolmen City and Millenium Mall, the focus has shifted to these shopping centers. Of all the mega mall projects, Dolmen Mall has been the most successful so far in terms of popularity and influx of shoppers.[4] terms of popularity –  influx of shoppers
Project Dolmen
Project Dolmen has extended to three mega-malls (first was built on Tariq Road, second in Hyderi and the latest near Sea View)   Dolmen Mall Tariq Road is perfectly located in the centre of the city. Even though it is a source of traffic mess at Tariq Road, the location is suitable for people living in all parts of the city. It is a multi-story building with four spacious floors (excluding Ground Floor, Lower Ground and Basement for parking) and an enormous food court area (located on the 4th floor).[5] first was built on –  Tariq Road
Brands
Some of the top brands like Nike, Gul Ahmed and Hush Puppies are located here. The atmosphere is soothing with centrally air conditioned shops and the food court is breathtaking to say the least. You will find various fast food outlets at Dolmen food court including the likes of McDonald's, OPTP, Subway, Bombay Chowpatti, Lazzaro, Chacha Ji's, Tempura, KFC, China Grill, Del Frio and Gelato Affair. There have been recent modifications made in the food court which has increased its seating capacity even more.  There is an exceptional baby changing room/nursing room, and a Prayer room as well. There is also a play area for kids run by the popular Sindbad brand which makes it convenient for parents to bring along their kids to shopping with them.[6] Some of the –  top brands like Even though grown-ups can also have fun in Sindbad, it is restricted to 'families only'.
Dolmen Mall Tariq Road
The place is under tight security with security personnel present on every floor so you can feel safe and secure while doing your shopping. In Ramadan, the food court tends to get overcrowded but still it is a worthwhile place to visit wiry your family and friends. Even if you don't wish to buy something,[7] The place is –  under tight security Dolmen Mall Tariq Road is a wonderful place for 'window shopping'.
Address
Shop.#.003., 2nd Floor, Dolmen Mall Tariq road, Plot No. D-13, PECHS, Karachi
021-34321025