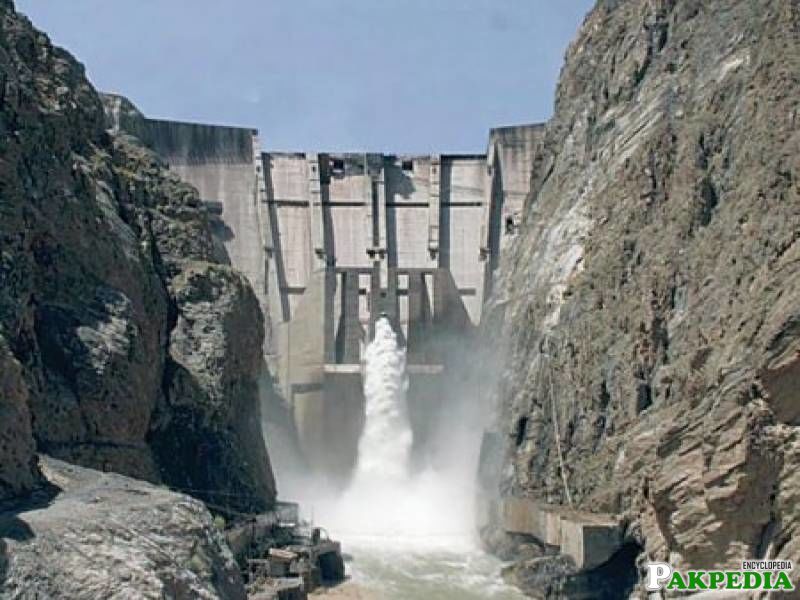 Diamer-Bhasha Dam in Pakistan
Diamer-Bhasha Dam over view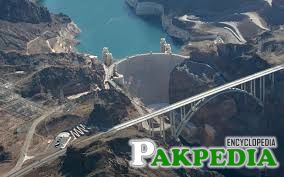 Diamer-Bhasha Dam Areal View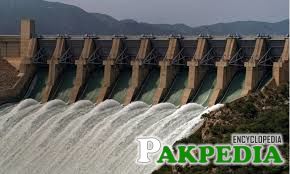 Diamer-Bhasha Dam nice image
Diamer-Bhasha Dam Beautiful
About
The Projects
The project is located on Indus River, about 315 km upstream of
Tarbela Dam
, 165 km downstream of the Northern Area capital Gilgit and 40 km downstream of Chilas. The proposed dam would have a maximum height of 270 m, and imvpound a reservoir of about 7,500,000 acre feet (9.25×109 m3), with live storage of more than 6,400,000 acre feet (7.89×109 m3). Mean annual discharge of Indus River at the site is 50,000,000 acre feet (6.2×1010 m3). Thus the dam will impound 15% of the annual river flow. The dam project would cover an area of 110 km2 and extend 100 km upstream of the damsite up to Raikot Bridge on
Karakoram Highway
(KKH).
[2]
The project is located  Indus River -   about 315 km
Resettlement Construction Of Composite Model Villages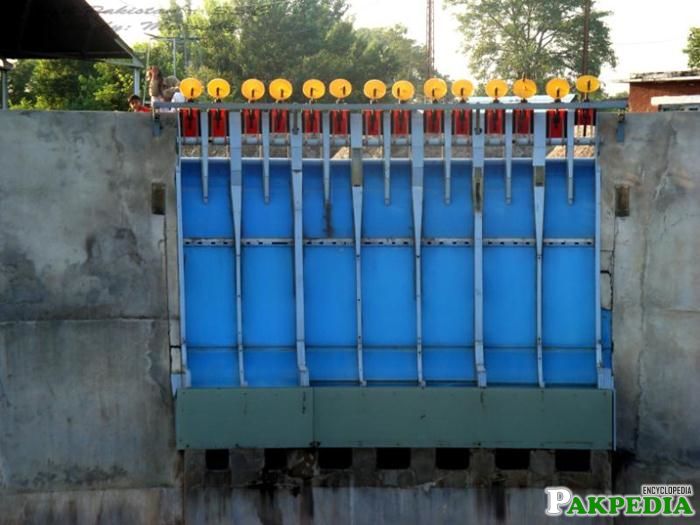 CONSTRUCTION OF COMPOSITE MODEL VILLAGES
Three (3) Composite Model Villages at Thak Das,
Harappa
Das and Kino Das with all the amenities shall be developed for resettlement of 4228 affected households / families. Each affected households / families shall be given a residential plot of one kanal free of cost. The construction work of Composite Model Village–II (Harpan Das) is planned through 7 contract packages. 5 contracts have been awarded, other contracts are in pipeline. Work at site is in progress.
[3]
all the amenities  developed - for resettlement
CONSTRUCTION OF BYPASS FROM SHATIAL TO THOR NULLAH TO EXISTING KKH (35 KM) BY NHA AS WAPDA'S DEPOSIT WORK
During Construction of Main Dam the existing KKH is to be used for construction activities while the Bypass on KKH from Shatial to Thor Nullah being constructed by NHA as WAPDA deposit work will be utilized for uninterrupted traffic flow. Contract has been awarded and work is in progress at site.
Land Acquisition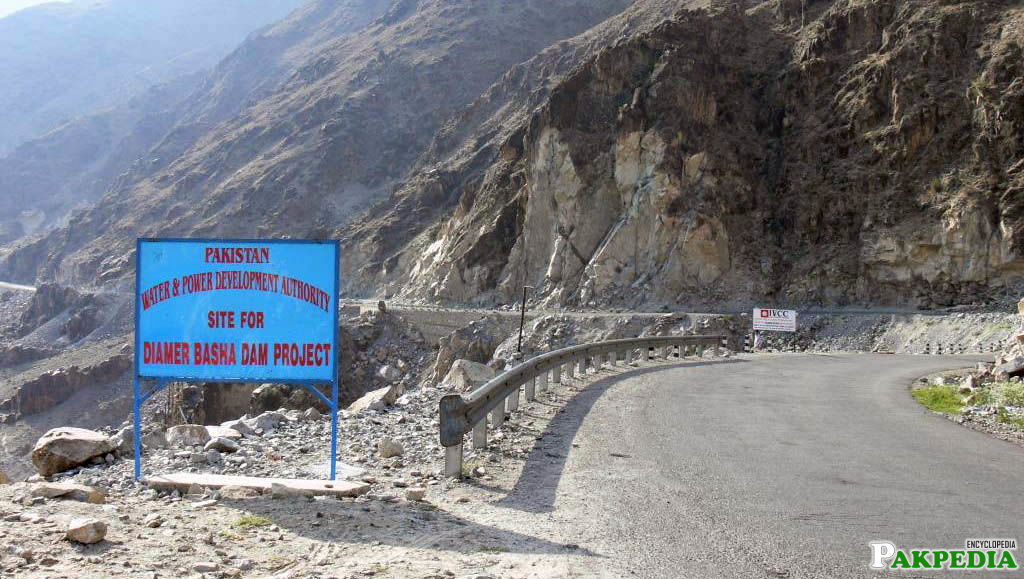 LAND ACQUISITION
Land Acquisition process started in 2010 and details are as under:-
Total Land to be acquired                             = 37,419 Acres
Private Land being purchased                      = 18,357 Acres
Govt. Land to be transferred (free of cost)    = 19,062 Acres
Private Land Acquired                                   = 8,098 Acres
GBA     7,936 Acres
KPK        162 Acres
Govt. Land transferred to DBDP (free of cost) = 17,214 Acres
Funds to the tune of Rs. 31,063.000 million have been released for payment of Compensation to affectees in Gilgit-Baltistan against the ADP allocations. Acquisition of remaining private land is actively under consideration of GBA.
Rs.325.000 million has been released to D.C. Kohistan for land acquisition of Khyber Pakhtunkhwa area for Contractor's Camp.
One Window Compensation Cell has been established by Deputy Commissioner, Diamer.[4] Land Acquisition process started in - 2010 details
Status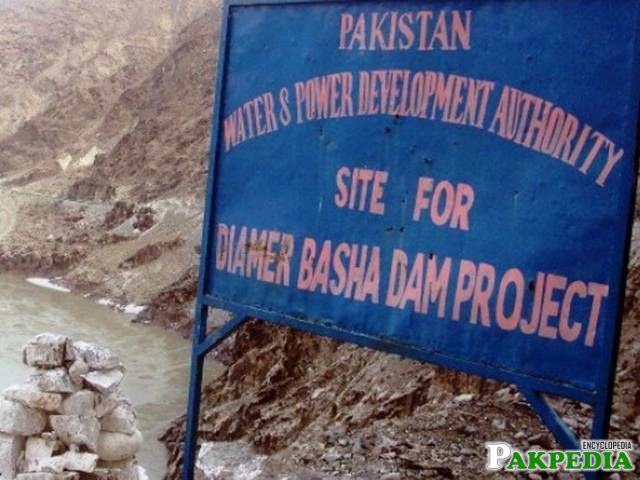 Preliminary works (project colony, model village at Harpan Das) are in progress whereas work on core project is yet to be started. Recently MoW&P on 01.12.2016 asked WAPDA to update PC-Is (one for Dam Part & other for Power Generation Facilities), as a result of presentation made to Cabinet Committee on Energy on 30.11.2016 for implementation of Main Project.In compliance WAPDA submitted PC-I(Dam Part) to MoW&P on 24.02.2017 which has been further forwarded to Planning Commission on 24.03.2017. PC-I (Power Generation Facilities) has been submitted to
MoW&P
on 13.03.2017.
[5]
(Power Generation Facilities) has - been submitted
Power Houses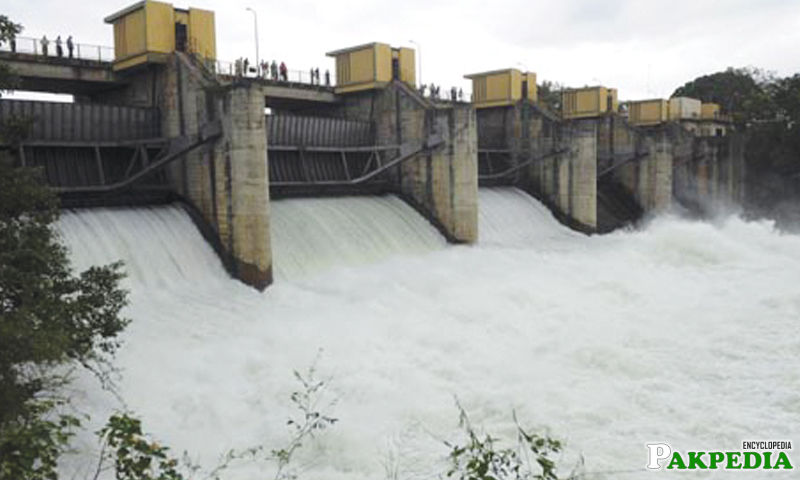 No. of Powerhouses: 02
Total Installed Capacity: 4,500 MW
Location of Powerhouses: one each on right and left side
No. of Generator Units: 08
Capacity/Unit: 560 MW
Average Power Generation; 16,500 GWh[6] World Bank  finance USD 14 bln - Pakistani Dam