Darra Adam Khel is an unkempt village of two story wood and adobe buildings in the sand stone hills near the Kohat Frontier region. It is the gun factory of the Tribal Areas, located around 40 kilometres (25 miles) south of Peshawar on the road to Kohat. The drive takes around forty minutes.
Darra (Adam Khel denotes a clan of the Afridi Tribe) is inside Pakistan but beyond Pakistani Law, and very nearly beyond comprehension, most of the people here seems to make or sell just one things, i.e., Guns while the second high business of the residence is Transport.
In the countryside beyond Peshawar, among plush fields, stand solemn enclosures with high windowless walls and tall gates. Some 300 feet long with battlements and rifle slits in the walls. These aren't villages but houses. A village is just a cluster of these forts
| Title | Description |
| --- | --- |
| Information | |
| Location: | A town in Frontier Region Kohat within the Federally Administered Tribal Areas (FATA) of Pakistan, |
| Nickname: | Darra Adam Khel |
| In Urdu: | درہ آدم خیل |
| Type: | Federally administered tribal area |
| Famous as: | Hand made gun market |
| Local Language Name: | Adam Khel |
| Coordinates : | 33.6945° N, 71.4959° E |
History behind name Darra Adam Khel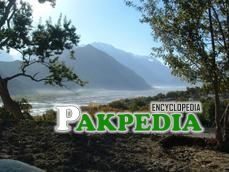 Dara word means the way in between two mountains. The Afridis are residing here. Afridi tribe is further divided into eight sub-tribes and Adamkhel is one of them. This area lies in between two mountains so its called Dara and Adamkhel caste people lives there, so its name is Dara Adamkhel. Adamkhel caste is further divided in to four sub branches named Galey, Jwaki, Hassan Khel and Aashokhel. In Dara area the majority people are of the Galey caste. Hassankhel caste people living near Speena Tanra area and they are a part of Dara. [1] history  
Agencies and FRs Frontier regions in Pakistan
There are seven agencies in Pakistan. Which are:
 Bajaur Agency
 Mohmand Agency
Khyber Agency
Orakzai Agency
 Kurram Agency
North Waziristan 
South Waziristan 
There are also six FRs, which are called frontier regions, and semi tribal areas. These are:
 FR Kohat
 FR Peshawar
 FR Bannu
 FR Tank
 FR Lakki 
 FR D.I.Khan
At the west of this area there is Khyber Agency, and at the east side the Aka Khel people live which is a sub caste of Afridis. This area is a part of Khyber Agency. Then FR Peshawar touches this area. There is not as much difference between FR Kohat and FR Peshawar. FR Kohat is under the supervision of Kohat DCO, and FR Peshawar is under the supervision of Peshawar DCO. In FR Peshawar Hassan khel and Aasho Khel caste people are living there.
Who is Adam Khan

Adam Khan was the forefather of Adam khel tribes. He has five sons and five tribes were initiated from him and these areas were inhabited. In Dara Adam Khel there are Musti Khel, Sheekhaki, Toor Sapar,Qamar Khel, Zakha Khel, Malik Deen Khel and Zaran Khel. The Adam Khan belongs to Teera valley. These tribes started living here on the basis of their own hard work and resources. Dara Adam Khel is situated at the distance 40 kilometer at the South of Peshawar. This area is called the semi tribal area of Kohat. The Kotal and Kohat tunnel plays a role of a border of this area. Besides Jawaki village, in Dara Adam Khel the five tribes of Afridi clan live there. According to the history this tribe originated from the Adam Khan. 
Literacy rate
In 1928 the first primary school was established there and after on that was upgraded to high school. local people are educating their children and everyday 8 to 9 coaches of students comes from Dara to Peshawar schools. In FR Kohat, there is another area Jwaki. There are ten high schools and for girls there are two high schools. There are 11 middle schools for boys and 12 for girls and 36 primary schools for boys and 60 for girls. Female literacy rate is high there than males. A survey was conducted about Dara, the report was that the female literacy rate is higher in Dara as compared to KP. Seeking education is compulsory for all males and females. In FR Chat, Jewaki and Dara Adam Khel the females literacy rate is 25%.
Culture and traditions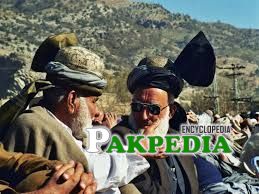 Turban is the symbol of respect and greatness of Pashtuns, but now the following of this tradition is decreased. Many great poets and singers belong to this area. Wali Khan Masroor, Haji Zaman, Iqbal Aizaz, Usman Sailey are the great poets of this area and Sial Khan, Laal Ustad, and Pinda Khan are the singers belongs to Dara. The current wave of militancy affected the music concerts of the Hujraâs badly. From last five years the people of Dara are facing the problems of militancy. Militancy affected our culture and traditions badly. In the past, they invite the people of all five tribes of Afridiâs in marriage ceremonies. But now the people only invite their own relatives due to the fear of militancy. Moreover now the ceremonies were not conducted as much warmth as the people are always depressed due to unfavorable situations. The sweets of Dara are very famous now, and the people of southern areas take it from here and also present these sweets to the guests. In a limited time the business of sweets is increased here. There are the shops of sweets in Akhurwal, Shineey, Dara bazar. People of Hangu, Karak and Bannu come on this way from Dubai, so they take the sweets from here. The local people were employed so this business is beneficial for them. 
Gun Garden- Darra Adam Khel

The town has just one street lined with shops. Except for the odd tea stalls or butcher shop, every single one of them is a gun shop. There are no women in the Bazaar. Above the traffic noise is the cracking sound of small arms fire by the shop keepers; Product Testing!
In the arcades off the main road are workshops. Hundred's of closet sized rooms where men and boys make working copies of the entire world's guns with nothing more than hand tools and a small drill press. The tools are astonishingly primitive, yet the forges turn out accurate reproduction of every conceivable sort of weapon, from pen pistols and hand-grenades to automatic rifles and anti-aircraft guns. The copies are so painstakingly reproduced that even the serial number of the original is carried over. A Darra gunsmith, given a rifle he hasn't seen before can duplicate it in around ten days. Once the first copy is made, each additional copy takes two or three days due to the templates created. Handguns, due to being more complex take a little longer.
In Darra, almost three fourths of the people are in the gun trade. Pen pistols and walking stick guns are popular here but heavier ordinances like anti aircraft guns are also manufactured here. Around 400-700 guns are made in Darra each day and the number is rising with the adoption of more tools. These guns are more than enough for the Pashtoons themselves. Many guns find their way to and from Afghanistan. In the 1980s, heroin was shut down in the markets after consultation with the tribal elders due to foreign pressure but guns could not find their way out considerably when they are known as the ornaments of a Pashtun however manufectoring of heavy ammunitation has been closed downed. There is more to be lost than gained if somebody interferes with this tradition. It's surreal to see these weapons being tested in the open streets. Everything is calm when suddenly; a Pashtun walks out of a shop two feet away and pumps twenty rounds into the air from a freshly made M-16 rifle. Such is the magic and aurora surrounding this place. [2] Garden  
Tourism is forbidden in Darra Adam Khel
Travel by foreigners to Darra is forbidden. A permit and an armed escort are required from the Home Secretary of NWFP whose offices are in the Civil Secretariat on Police Rod in Peshawar. The permit is free of charge and issued on the very instance it is applied for. But still, only a few places are allowed to be seen. Travelers can drive by bus or car through Darra without a permit provided they do not stop because that will invite trouble. If tourists/foreigners buy guns, the shopkeepers mostly tip off the customs and the police about the trade. As a result, buyers are nabbed and the guns are either confiscated or released by giving a bribe. Therefore, it's anything but a tourist destination, despite its newfound popularity stemming from the release of the 2007 film "Son of a Lion" showcasing it. Local authorities in Peshawar actively discourage tourists from visiting. [3] tourism