OGDCL Company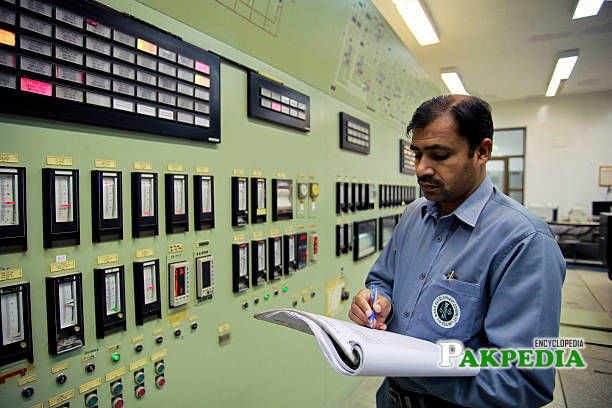 An engineer records data in the control room of the Dakhni Gas Processing Plant, operated
Oil and Gas Production
Workers collect sulphur at the Dakhni Gas Processing Plant, operated by Oil & Gas Development
Gas Production
Dakhnis Processing Plant
Separator
Basal Plants are represented in separator, in which water and H2S is entered in it.Domestics pads are also there.When pressure drops due to specific gravity,as a result of which water and hydrocarbons are separated.Hydrocarbons are present in the middle of chamber,while water in the bottom of a chamber and top of the chamber possess gas in it.There are three types of separator:
Horizontal
Vertical
Sperical 
In Dakhni
Attock City
plant horizontal separators are installed.When pressure abruptly goes down, than they are separated.H2S and hydrocarbons gas is farwarded.All the proecautioes are taken which are recommended by environmental energy.
High Pressure
If there is high pressure, and any breakage happens than these main feeding vent is directed towards the flares and all of the gas burns down, in order to remain protect from any disaster.If pressure exceeds 1265 psi than the values are opened here and the oil burnt acid pipelines are there for oil transfer.
Absorber
Chemical "AMINE" is present in the absorber.This chemical amine absorbs H2S in it.Showring of amine is taken place is the absorber and all the H2S is separated.
Hydrocarbons are obtained in the range of Cl-C4.
C1:Natural Gas
C2-C4:LPG
Chemical amine absorbs H2S and here pressure is dropped and temerature is increased and absorption level is less and H2S goes up and the amine is separated in the bottom and again the cycle continues.So, high temperature and pressure is kept in the pressure of Al2O3catlyst.
Sulphur Recovery Unit
Produce Natural gas,LPG and Sulphur.
CCL3 and CCL4 present in liquid in the cylinder i.e LPG, Liquid hydrocarbons by come in the fractional H2S is present in liquid form.
The solubility decreases when temp, increase.
1600 Barres/year hydrocarbons is obtained.
tanks are also present there stores SNFL hydrocarbons.then it is send to refinary.
Refrigeration Unit
Refrigeration Unit is there to cool the gas so that to convert in into the liquid.
Waste Water Treatment Plant Dhakni
Dakhni Oil Field water treatment plant is located at a distance of 120 km From Islamabad at a distance of 120 Km from Islamabad -
Kohat
Road.The Plant will supply treated water and process water to the sulphur recovery plant in the Oil/Field.  Design Basis The Demineralizer system capable of producing 8,0001/hr of de-ionized water.In Coming water Limit;
Conductivity:

Problems Facing in Existing Plant

Previously installed PLC mallfunctioning and client was running water treatment plant manual basis.The features of Full auto modes were not applicable due to problems in PLC, They require PLC system that was fully reliable and capable enough to handle harsh acidic environment along with an HMI to operate the plant in fully Auto, Semi Auto and Mannual Mode.

Production Estimate

Gas Production:45-50 million Cubic Feet/Day
Crude Oil: 1600 barrel/Year
Sulphur Productionm:65 - 75 Tones Per Day 

In Case of Emergency

Process Control
ERP - Emergency Response Plan
Fire Control Measures
personal Protective Safety Measures 

Mailing Address

Dhakni Gas Field Oil & Gas Development Company Limited 
Dakhni Gas Processing Plant Thehsil Jand District Attock  
Tel. Phone # +92 57 2621620 (Field Manager), +92 57 2621865 (I/C Plant OPS) Fax: +92 57 2621320 
Email: dakhni@ogdcl.com , zarar_hussain@ogdcl.com[1]  Mailing Address