Chaudhry Afzal Haq was a visionary, writer, politician, humanitarian, political prisoner and freedom fighter on behalf of all Indians. He was a moral man who sacrificed his personal needs in the service of his fellow countrymen, regardless of their religious or ethnic background. Pakistan and Untouchability is a lost literary work and message that is a must read for every student of history and politics in the subcontinent of today.[1] Chaudhry Afzal Haq intro 
| Title | Description |
| --- | --- |
| Personal | |
| Name: | Chaudhry Afzal Haq |
| In Urdu : | چوہدری افضل حق |
| Native Name : | Afzal Haq |
| Famous As: | Politician & Writer |
| Nationality: | British India |
| Residence: | Lahore, Pakistan |
| Education: | (High School) in Amritsar & Diyal Singh College |
| Religion: | Islam |
| Profession: | Writer, humanitarian, political activist & historian |
| Subject: | Islam |
| Literary movement : | Majlis-e-Ahrar-e-Islam |
| Joined the Punjab Police: | (British Indian Police) in 1911-14 |
| Married : | 1918 when he was 26 years old |
| Political career: | As a freedom activist in 1919 |
| Co-founder: | Majlis-e-Ahrar-e-Islam |
| In 1924: | Elected to Punjab Assembly / Indian Congress as MLA |
| Born | |
| Date: | 1891 |
| Place: | Hoshiarpur, British India |
| Family | |
| Spouse: | Buaji |
| Parents: | Chaudhry Amir Khan (father) & Umdah Begum (mother) |
| Siblings : | Chaudhry Abdul Haq, Chaudhry Nasir Khan, Chaudhry Fazal Haq & Chaudhry Afzal Haq |
| Relatives: | Sube Khan (grandfather) |
| Died | |
| Date: | 8 January 1942 |
| Age : | (aged 50–51) |
| Rest Place: | Lahore, Pakistan |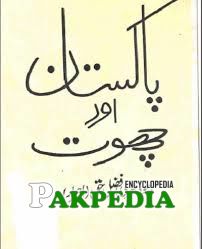 Details
Mini Bio
"Any history of the political movements of the Muslims will not be complete without Chaudhry Afzal Haq. The conservative elite of Punjab were afraid of him just like all the ruling classes that are afraid of a successful revolution. He was everything in Ahrar, but never accepted any designation in the party." "He was one of the worst enemies of British rule and ready to make an alliance with anyone who was against the British." Agha Shorash Kashmiri Rejecting racism, religious intolerance and embracing "social leveling" and economic justice.
Early Life
Chaudhry Afzal Haq left Garhshankar at age 4 and moved to Amritsar when his father was transferred to the Deputy Nazir (Clerk) in Amritsar Session Courts. He finished his metric (High School) in Amritsar. He moved to Lahore in 1908-10 to attend Diyal Singh College  and his brother, Ch. Fazal Haq passed away during his studies there.  This was a very painful loss to Ch. Afzal Haq and he took it very hard.  He left the college shortly after his brothers passing. Chaudhry Afzal Haq joined the Punjab Police (British Indian Police) in 1911-14 . He was married in 1918 when he was 26 years old. (His wife, Buaji was 16 years old) She was Umdah Beebe's brothers daughter.
Legacy
Great novel and a fascinating first-hand account of daily life. A must for every reader interested in everyday life in the last decennies of British Raj. Afzal Chaudhry was indeed a mindful observer, who never feared to lay open shortcomings in his society. One wonders, why the introdution to the novel says: "He and many of those with him would never live to see the day of their children and grandchildren living in a free subcontinent.
Career
Political Career
During his career as a freedom fighter, legislator and writer, he was sent to 8 different jails in India during his fight for freedom of his fellow countrymen.  He began his political career as a freedom activist in 1919 until he helped to form the Majlis-e-Arhar party on 1929 December 29th.  This was the first congregation held by Majlis-e-Arhar. He was known as the Brain of Majlis-e- Arhar and was a founding member with Sayed Attaullh Shaw Bukhari , Molana Zaffar Ali Khan, Molana Daud Ghaznavi, Molana Mazhar Ali Azhar, Khawaja Abdul-ul-Rehman, Molana Habib-ul-Rehman Luddhianvi.[2] Political Career –  Political Career 
Electedas MLA
Elected to Punjab Assembly / Indian Congress in 1924 as MLA (Member of Legislative Assembly) Represented Hosharpur District. Khalafith Movement (Turkish Government Khalifa and Atta Turk) was being supported until 1933 by Muslim Indians in India. We know that in 1922 he was imprisoned in the Hosharpur Jail, and then Gorakh Pur Jail (Central India) with Gandhiji, Nehru and the other freedom leaders of the free India movement.The last jail he was in was Rawalpindi, India Jail (2 year sentence and discharged after 1 year prior to his passing.) He was dying in Jail and the government let him out to avoid his death in detention and the expected political upheaval from his passing in that jail.
Literary works of Chaudhry Afzal Haq
Dunya mein dozakh   (Hell on the face of Earth.) This book outlines the difficulties of life in Jail in British India. 1922  
Zindagy (The Life) is a book about earthly deeds and questions to be answered in the afterlife. This is an award winning book of India. 1926     
Mehboob-e-khuda (The one who is loved by God) Life history of the Holy Prophet. 1930's.
Azadi-e-hind (Freedom of Hindustan) How to win freedom of the British in India. 1930's
Meera afsana  (My Life) My life's history. (A biography of Ch. Afzal Haq) 1930's
Tarekh-e-ahrar   (Story of Ahrar)  History of the political party, Majlis-e-Ahrar (A group of Freedom seekers and fighters for freedom from the British represented by Indian Muslims) 1930's
Deen-e-Islam (Islam as a religion) Narration of Islamic values. 1930's
Jawahrat (Precious Stones) A number of Cultural and Social Short Stories. 1930's
Pakistan & Untouchability (Aur chooe chat) (English) This book was banned by the Pakistan Government and has never been distributed in mass since 1947.  It is a telling argument and view of the Economic, Social, Cultural and religious issues /analysis of the time for an India and/ or Pakistan that was yet to be realized.  Who should Pakistan be created for and why was a main theme? What are the root causes of religious strife between Muslims and Hindus even today? Is a free India or Pakistan for the landlords or the average man?  It's an important historical book giving the current reader a visionary and accurate analysis and point of view of many peoples in Punjab prior to the creation of a new Pakistan and a free India.  It's well worth the study considering the current situation between India and Pakistan in 2013. Published in 1939.
Khatoot-e-Afzal Haq (Letters from Afzal Haq) These are the compiled letters written by Chaudhry Afzal Haq to his wife and children from Jail. (The three themes of the letters are proper Health, get an Education and Respect for your elders)
Shauor (Awareness) Drama about improving the social values where comparison of wealth and hard work where the main themes.  Building awareness is a main theme. 1930's
Dehatti Rooman   (Romance in a village)    How to elevate the life of villages in the Punjab. Use cow dung in the field as fertilizer, not to smoke Hookah or cigarettes, Keeping cleanliness and sanitation in the village are the main themes for educating the poor in the villages of The Punjab to improve their lives. 1930's
Mashuqa-e-Punjab (Beloved of Punjab)    Life of Heer Ranjaha in Urdu prose. Punjabi love story in Urdu. Heer of Sayyal Pind.  Ranja of Takht Hazzara. 1930's
Islam mein Badsha aur umra ka wajood nahein. Newspaper discussion of your wealth going to the poor upon one's passing.  Review of social justice in Islam vs. Marxism. 1930's.
Islam or socialism (English) This book was under print when he passed.  We are still searching for the manuscript as it was never printed. 1941 [3] Literary works of Chaudhry Afzal 
Humanitarian Projects
This is a humanitarian project we have completed in Ch. Afzal Haq's name last year in Khushab Village, Soon Valley, Punjab, Pakistan, A new Ch. Afzal Haq computer center is up and running for the children of Khushab Village with 5 desktop computers free of charge. Environmental Cleanup and Awareness is ongoing now in this village. Also Solar power is a project we are currently working on with the village elders to help bring DC powered fans and lights in to the school.  This video is a portion of the ribbon cutting ceremony speech given by Ifthikar Sahib, President of the village council.  A big thank you goes to M. Iqbal, Ifthikar Sahib, The Khushab village council and the local Imam for their support.  This is a non-political and strictly humanitarian effort on the part of the Chaudhry Afzal Haq Family (Foundation). We would like to do this in other villages as well.
Co-founder of Majlis-e-Ahrar-e-Islam
He helped to found Majlis-e-Ahrar, a liberal Muslim political party at the time, working to seek social justice and freedom for all Indians regardless of race or religion. He was later elected as the second President of Majlis-e-Ahrar from 1931-1934. Known as Mufakkir-e-Ahrar "The Thinker" by this time, Chaudhry Afzal Haq was in and out of British prisons for over two decades for openly defying the British Government as a political and moral leader.
After Death ofAfzal Chaudhry
After Afzal Chaudhry's death his grandchildren and grand-grand-children live under conditions of civil-war, mass-executions, power-brakes, widespread poverty and mass emigration. Looking at these historical facts the Muslim freedom fight of Afzal and Ashrar ended up in a failed state, which 69 years after creation is unable to guarantee the welfare and security to it's citizens. Afzals children and grandchildren definately don't enjoy life in a free country. One would have wished that the editors of the book had followed the author Afzal Chaudhry in his lifelong critical stance instead of repeating the well-known official embellishments.[4] Death of Afzal Chaudhry