Islamabad's biggest shopping mall, Centaurus Mall, has come under fire after it announced on Thursday that some visitors will be required to purchase entry coupons.
In what it called a move to avoid 'overcrowding', Centaurus Mall in a public notice said visitors will have to buy a Rs100 coupon to enter the mall. However, some people are exempt from the scheme which goes into effect on July 3.
The public notice listed 23 types of people who will not have to purchase the entry coupons. Those exempted include all women and children under 12, senior citizens, lawmakers and executives, diplomats and foreigners, journalists and lawyers, members of country clubs, doctors and teachers. Further, the notice said, "famous players of hockey, cricket, football and golf" and "celebrities" do not have to purchase the entry coupon.[1] Centaurus Mall Islamabad Summarization
| Title | Description |
| --- | --- |
| Information | |
| Location: | Islamabad, Pakistan |
| Openinig: | 17 February 2013 |
| General information Status: | Complete |
| Type: | Luxurious Mega Mall and Hotel |
| Local Language Name: | urdu |
| Coordinates : | Pak Gulf Construction, Al Mahad Group of Companies (Saudi Arabia) and Sardar Builders |
| Website: | www.thecentaurus.com |
| Basic Information | |
| Architectural Style: | The tallest skyscrapers in the city have 41 stories and all three are linked by a shopping mall. The |
| Construction started: | 2005 |
| Construction completed: | 2011 |
| Cost: | USD $ 350 million |
| Architectural: | 200 m (656 ft) |
| Current tenants: | Mövenpick Hotels & Resorts |
| number Of Rooms: | 350 |
| Built At: | Islamabad |
| Builder: | Pak Gulf Construction, Al Mahad Group of Companies (Saudi Arabia) and Sardar Builders |
| Open hours : | 10AM to 11PM |
| Specification | |
| Architecture : | Atkins |
| Floor: | 21 |
| Main Contractor: | Pak Gulf |
| Structural Engineer: | China State Construction Engineering Corporation |
| Height : | 200 m (656 ft) |
About Centaurus Mall

The Centaurus Mall is an iconic retail, entertainment, and lifestyle destination that will stimulate visitors with its vibrant mix of retail and entertainment segments. This will soon be Pakistan's most successful destination for shopping and family entertainment. The combination of the stunning architecture, the size, quality of shopping, leisure, and convenience will drive this mall to a commercial success and revolutionize modern shopping experience. The Centaurus Mall will become a 'must visit' lifestyle destination for all. The mall will offer a delightful array of beguiling attractions for every visitor all year around. Be it shopping, entertainment, dining, or fun-filled outings with family or friends, The Centaurus Mall will be the place to be.
The Centaurus Mall is strategically located on the most prime location of Islamabad adjacent Sector F-8, which makes it easily accessible from all aspects. This world class Shopping Mall, comparable to any international Mega Mall, is being developed on the basis of the "One Stop Shop" concept. The mall will serve as the primary shopping destination for the entire twin cities and beyond. [2] Centaurus Mall About
Location
It is located ideally in the prime location and heart of Islamabad, that enhances the beauty of Margalla Hills and makes it easily accessible from all aspects. It is Twenty minutes' drive away from the Benazir Bhutto International Airport.
The concept behind creation of this world class Shopping Mall is the Once Stop Shop concept, that makes it comparable to any international Mega Mall, and helps it in serving as the primary shopping destination for the entire twin cities and beyond.[3] Centaurus Mall Location
Ideal Shopping Mall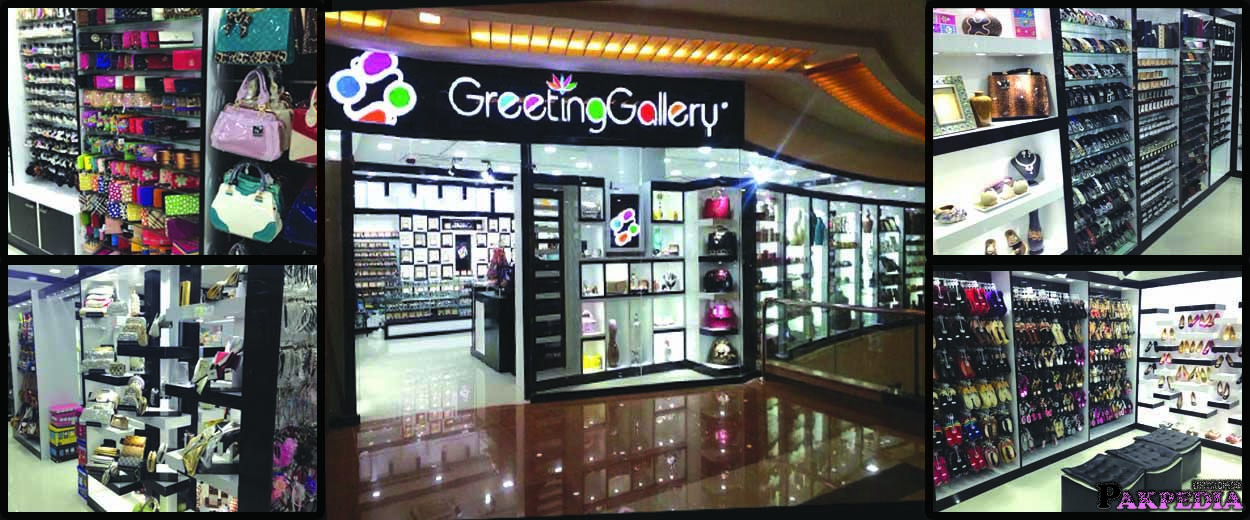 The Centaurus mall is an ideal luxurious mall for visitors and the basic aim behind the development of Centaurus mall is to make a definite shopping experience for residents. So far the development of this shopping mall is to help the visitors to watch out for entertainment.
This is also the best money making and profitable choice for businesses. It is an amazing project in the superb city and is now making waves. The mall is much welcomed sight for the visitors.[4] Centaurus Ideal Shopping Mall
Multiple Segments of the Centaurus Mall

The Centaurus mall is just surrounded by the beautiful Margalla Hills. Basically this mall includes Centaurus cinema, Centaurus food court and many more. However it consists of multiple segments which are rare blend of architectural perfection.
There are two comfortable and lavish residential towers with different levels of luxury and comfort. It provides you with high quality facilities.
A first class corporate tower is there for businessmen. It provides you with perfect business atmosphere and environment.
An outstanding shopping mall is there for the visitors. You can have high quality shopping.
Luxurious Hotel[5] Centaurus Mall Multiple Segments
Centaurus Residencia

The Centaurus Residencia is set to open its doors for a new style of living and lifestyle for you in the heart of Islamabad. This is your opportunity to have all that you've ever wanted in your ideal home – breathtaking views, exceptional architecture by Internationally acclaimed WS Atkins, the finest entertainment and leisure facilities all within a secure environment.
From your home in The Centaurus Residencia you are close to everything yet far from the usual. Exceptional apartment homes providing ease, peace of mind, and total comfort with mesmerizing views of Islamabad and the Margalla Hills. Be prepared to experience unsurpassed features, amenities, and superlative lifestyle facilities. Whether your residential requirements range from a one, two, three or four bedroom apartment, or a lavish penthouse complete with a private pool, we have the perfect place for you. Feel free to visit our model apartment where you will experience ultimate luxury and enjoy spectacular and lush views of Islamabad, and the beautiful Margalla Hills. The Centaurus enjoys a spectacular location in Islamabad, adjacent to Sector F-8, where you can enjoy a peaceful and luxurious way of life.
At The Centaurus you will find places to meet and socialise with everyone in the neighbourhood right at your doorstep, creating a strong sense of community amongst the residents. The development features a World Class Shopping Mall, a Corporate Tower, and a 5 Star Deluxe Hotel; with a wide range of conveniences, that include a hypermart, branded shopping outlets, restaurants, coffee shops and fast food outlets, banking and services, dry cleaning and leisure facilities ensuring that you never have to travel far to find all that you need.[6] Centaurus Residencia About
Centaurus Corporate

Destined to become a new business and commercial hub and fast taking its shape, The Centaurus Corporate tower will provide an ideal environment and infrastructure for businesses from Pakistan and around the world. Let your business ventures soar with The Centaurus Corporate. These modern flexible office spaces are ideally located in the heart of Islamabad. Special attention to on-site facilities includes raised flooring, central air conditioning, express elevators, security, and exclusive parking facilities. Quality and innovation come together to create a pleasant work environment at The Centaurus Corporate.
Live, shop, and work in a community that inspires you. The Corporate tower will offer an outstanding environment for businesses, with boutique offices, wonderful surroundings and none of the congestion and stresses usually associated with work in the city. The Centaurus will offer excellent opportunities for retailers and business ventures, with a captive audience of well-to-do consumers right on your doorstep. This is truly where work and leisure meet![7] Centaurus Corporate About
Corporate Features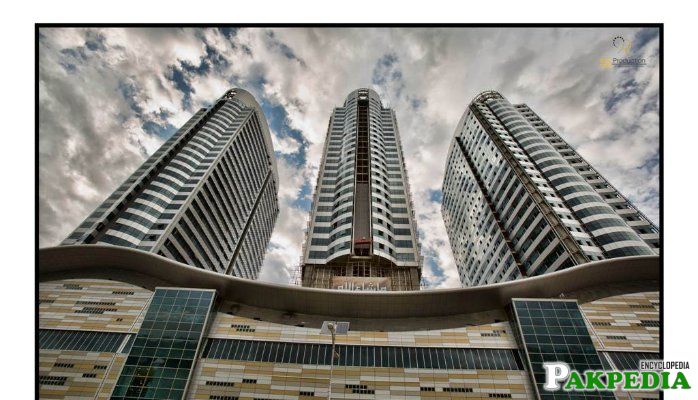 The features of corporate include a signature address that makes its own identity, unobstructed views that take your breath away and make your everyday work more interesting, with 20 executive centrally air-conditioned floors, high speed elevators and Service Lifts. The entrances are dedicated and there is an ample car parking space for all the visitors and the employees of Centaurus Corporate.[8] Centaurus Corporate Features
The Centaurus Hotel
The Centaurus Hotel is a statement in style where unmatched comfort meets ultimate sophistication. The 5 Star Deluxe flagship hotel will redefine luxury, hospitality, and business travel in Islamabad. Located in the heart of the Capital City, Islamabad; The Centaurus Hotel has the finest shopping, business, and leisure right at its doorstep. Elegant and chic, this glamorous hotel offers guests a unique blend of traditional hospitality in the most contemporary and cosmopolitan environment.[9] The Centaurus Hotel
Centaurus Hotel Accommodation

Discover the epitome of comfort in the tranquil sanctuary that is undeniably The Centaurus Hotel. Offering unparalleled panoramic views of the enchanting Margalla Hills and Islamabad City from the comfort of your room, coupled with top of the line furnishings and amenities, you will find all the essentials for an ultimate indulging experience. For the travelling executive, The Centaurus Hotel will put the world at your finger tips with additional privileges including access to business center facilities, evening tea and coffee, usage of meeting rooms and much more.[10] Centaurus Hotel Accommodation
Features Of the Hotel
Centaurus Hotel provides many features including Luxurious rooms with amazing city & hill views, Central Atrium with world class ambiance, 24-hour concierge service, Individual butler service, Separate parking for hotel, Fire Protection System on all floor, Fitness center with state of the art equipment, sauna, and spa, Hair Salon, Travel shops, Expansive banquet halls and meeting rooms, Fine dining restaurants and Business Center. These features make it even more worth-living and desirable for its residents.[11] Features of The Centaurus Hotel
Dining and Entertainment
You will soon embark on a voyage of culinary pleasures at the collection of finest restaurants and grills with specialties ranging from all over the world. Exceptional shopping and entertainment facilities are a door step away at The Centaurus Mall.[12] Centaurus Dining & Entertainment  
Conferences and Events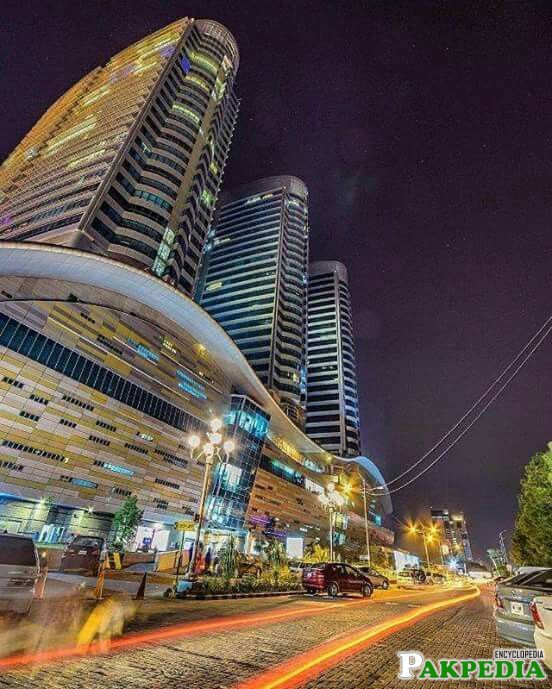 Established in 1990 with head office in Islamabad. Engaged in business activities including real estate development, When it comes to meetings and corporate events, The Centaurus Hotel will boast a versatile range of fully equipped meeting rooms and banquet halls to accommodate events of all sizes, be it intimate functions, corporate conventions, or lavish weddings.[13]Centaurus Conferences & Events
Affordability in the Centaurus Mall
The Centaurus mall is having the luminous location so many buyers are interested to invest in this mall. Due to the presence of Centaurus hotel, Centaurus corporate tower, Centaurus cinema within the premises increase the charm and interest in the investors. The amazing part of this mall is the spacious shops and is also providing amazing facilities. The unit in anyone tower of the Centaurus mall ranges from PKR 29,626,868 to PKR 450,000,000.
The Centaurus mall consists of amazing interior as well as exterior. There are multiple units available in the mall and they are ideal for emerging brands or retail outlets. There is a lot of significance and interest in the units right now. So don't waste your time and try to invest in this outstanding mall.[14] Centaurus Mall Affordability
Investment Feasibility in Centaurus Mall

Centaurus mall is one such amazing and marvelous project in Islamabad that genuinely adds to its beauty. It consists of each and everything that a shopping center must contain.
Starting from the notable and outstanding architecture, a comfortable atmosphere and ends with the superb shopping experience. Hence this is a huge mall exists in Islamabad and very pleasant and fine place to shop at.[15]Centaurus Mall Investment Feasibility
Future of this Mega Mall
This mega mall Centaurus is a blended way of real estate development in the most primary and central location of Islamabad. The mall is quickly taken its shape and standout amongst the most appealing and attractive location of Pakistan.  This luxurious mall has initiated the concept of modernism, luxurious community that incorporates all residential facilities and amenities with an outstanding shopping mall. Luxurious hotel and a corporate tower is there to provide you premium lifestyle.
Thus the specialty of The Centaurus mall is the prime location. Amazing construction and fundamental facilities are available in this mall. As a result The Centaurus Mall is additionally perfect for property investment and there are many chances to gain profit in future.[16] Centaurus Mall In Future
Features of Centaurus Mall
Five floors of ultimate shopping experience
Idyllic tenant mix
Centrally Air Conditioned.
Mall Floor segmentation with Atriums (Supermarket, Fashion and Apparel, Home Furnishing, Consumer Electronics, Accessories, Gold Souk, Designer and Wedding lounge, Food Courts and Fine Dining, 5 Screen Cineplex, Leisure, Family Entertainment and much more).
Exquisite water features in Atriums.
Facade work by Safi Yapi SistemleriA.S., a leading Turkish Firm.
Elevators, Panoramic lifts and escalators.
Service lifts.
Expedient mall entrances.
Contact Detail
Address: 1 Jinnah Avenue, F-8, Islamabad, Pakistan.
Phone: +92-51-111-154-154.
Website: http://thecentaurusmall.com/
Information Desk
Customer Care
Operations
Management
Marketing
Security