Byram Dinshawji Avari is a prominent Pakistani businessman and twice Asian Games gold medalist. Together with his sons, Dinshaw and Xerxes, he owns and operates the Avari Group of companies, of which he is the chairman. Hotel management is the Avari Group's core business. In Pakistan, the group owns and operates Avari Hotels which includes 5-star deluxe hotel in Lahore, the 5-star Avari Towers and the seafront Beach Luxury Hotel in Karachi.      
| Title | Description |
| --- | --- |
| Personal | |
| Name: | Byram Dinshaw Avari |
| In Urdu: | بیرام دنشاہ آواری |
| Famous As: | Businessman |
| Nationality: | Pakistani |
| Residence: | Karachi |
| Education: | Bachelor in Commerce, St. Patrick's College, Karachi, Pakistan. Bachelor of Laws, Karachi University |
| Religion: | Parsi |
| Profession: | Business |
| Awards : | Gold medallist in 'enterprise class' yachting at the 1978 Asian Games in Bangkok with Munir Sadiq[3] and again at the 1982 Asian Games in New Delhi with his wife, Goshpi. |
| Born | |
| Date: | 1942 |
| Family | |
| Spouse: | Gosphi |
| Children: | Two sons and a daughter |
| Names: | Dinshaw, Xerxes and Zeena |
| Parents: | Dinshaw Byram and Khorshed Dinshaw (Vakil) Avari |
| Career | |
| Company Name: | Avari group |
| Net Worth: | $500 million |
| Title : | Avari Hotels |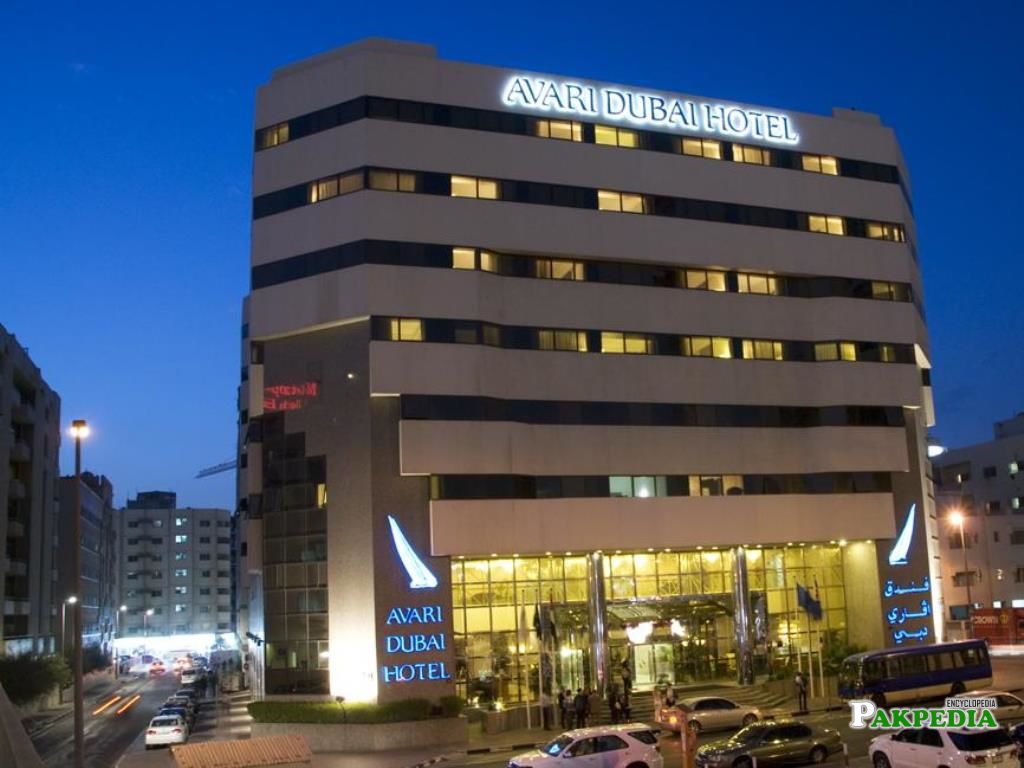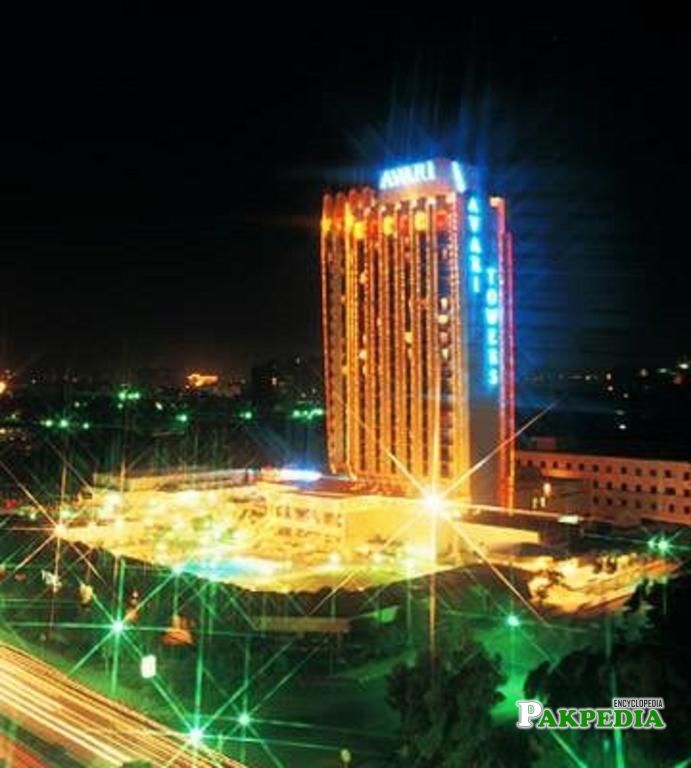 Biography

 Byram Dinshaw was born on February 7, 1941 in Karachi, Sindh, Pakistan. Son of Dinshaw Byram and Khorshed Dinshaw (Vakil) Avari. 
Education
Bachelor in Commerce, St. Patrick's College, Karachi, Pakistan. Bachelor of Laws, Karachi University.
Family

Mr Byram Avari married to  Goshpi Byram (Patel) on September 22, 1966. They have 3 children, two sons Xerxes and Dinshaw and a daughter Zeena. [1] Edu and family  
Xerxes Byram Avari
Xerxes Byram Avari (b: 29 August 1968) is a Pakistani competitor in sailing at the Asian Games. He is the son of Byram and Gosphi Avari, both gold medallists at the Asian Games for Pakistan. 
Career
Avari holds an MBA (Class of 1990) degree from Institute of Business Administration, Karachi. He works with his father and brother in the family business, the Avari Group of Companies.
Asian Games
Avari participated in the Men's Double Handed Dinghy 470 at the 2010 Asian Games in China. [2] xerxes byram
Career

Mr Byram Avari has served in various companies which are: [3] Career   
As Chairman
 Avari Group
Avari Hotels Ltd
Avari Towers Karachi/Avari Lahore
Beach Luxury Hotel
Avari Dubai (United Arab Emirates)
 Avari Suites Mall of Emirates, United Arab Emirates
 Avari Suites Emirates Golf Course
Spencer & Company Ltd
Spencer Pharma Ltd
 Avari International Hotels
Avari Islamabad (under construction) 
Chairman Parsi New Year Celebration Committee, 1988
 Karachi Parsi Anjuman Trust Fund, 1990
Vice-chairman English Speaking Union Pakistan, 1989.
As president
 President Dastur Doctor Dhalla Memorial Institute, Karachi, 1982
International Hotel Association South Asia, 1984 
Avari Hotel

Avari Hotels Limited is a group company of Avari Group of companies. The Avari Group is owned by Mr. Byram D. Avari (Chairman) and his sons Dinshaw and Xerxes and their direct families. Hotels are the core business of the Group. Inside Pakistan the Group owns and operates 5-star "Avari Towers" Hotel at Karachi, the 5-Star "Avari Lahore" Hotel and seafront "Beach Luxury" Hotel at Karachi. This is the first Pakistani Company to have obtained Management Contracts to operate internationally. Outside Pakistan they manage the 200-rooms 4-Star "Avari Dubai" Hotel in Dubai, UAE and the 200 room Ramada Hotel Toronto Airport in Canada. The Group is actively pursuing opportunities for owning and / or managing 3 and 4 star properties inside Pakistan. Internationally it is targeting Management Contracts to operate hotels in the various Emirates of the Middle East / Gulf, Saudi Arabia and on North American Destinations on the East Coast. 
Other Companies
Other Companies in the Avari Group of Companies are
 Avari Plazas at Karachi and Lahore
 Spencer Pharma (Pvt) Limited
 Avari Travel Agencies (Pvt) Ltd (GSA for American Airlines)
The Avari Group has previous experience also in Power Generation and Communications. It is highly respected in the business community within and outside Pakistan for its ability to achieve targets and meet its objectives. [4] Avari hotels
Mr Byram was threatened

In year 2013, Famous businessman and a leader of Parsi community Byram D Avari claimed that he has been receiving SMS on his cellphone from bhatta mafia for payment of Rs5 million, but he was not afraid and he would not leave Pakistan at all. He said he has spent all his age, 72 years, in Pakistan and nobody could scare him. He said that acting on his complaint, the police have arrested three 'criminals' from Pannu Aqil in Sindh. Avari said he knew those 'criminals' and he would expose their names at an appropriate time. He said he was asked for extortion money due to an enmity but "they could not make me afraid and I used the legal methods for their arrest." He hoped other members of the bhatta gang would also be arrested soon. He said he would never leave Pakistan come what may. [5] threat  
Gold Medallist

Pakistan's first proudest moment in sailing came in 1978 when pair of Byram Avari, business magnate, and Munir Sadiq, Pakistan Navy, won Enterprise Class gold medal in the 8th Asian Games held in Bangkok, Thailand in 1978. The victory, which came as a big surprise, opened a new chapter in Pakistan's sports history as the nation went on to dominate in that class for no less then 16 years before surrendering the title at Hiroshima Games in 1994. 
2nd Gold Medal
Byram Avari again won gold medal in the same class at the 1982 Asian Games in India. This time Byram Avari's partner was his wife Goshpi Avari. Pakistan won second gold medal in OK Dinghy Class through Khalid Akhtar in the 1982 Games. No doubt these yachtsmen put Pakistan's flag on top in Asia. [6] Gold Medal