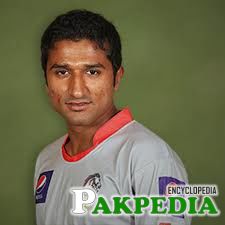 Bilawal Bhatti A Good Player
Bilawal Bhatti is Runing
Bilawal Bhatti with His Team
Bilawal Bhatti in Training Session
Bilawal Bhatti
Bilawal Bhatti
Career
Early Career
Bhatti proved fantastic on his debut season picking up 89 wickets in 20 matches. He bettered his performance in Sui Gas, when he took 72 scalps at an average of 19.33 in 17 games and also scored two first-class centuriesHe made his first-class debut in 2009, and made his mark in the 20 matches he played for
Sialkot
, taking 89 wickets at 26. His better all-round performances, though, came with Sui Gas: in 17 matches with them before his ODI debut, he bagged 72 wickets at 19.33, and also scored two first-class centuries. He was called up into the national team when in good form, having smacked a century and a half-century, and also taken nine wickets in three games in the ongoing President Trophy 2013-14.In the final of the 2015-16 Quaid-e-Azam Trophy, Bhatti recorded his best figures in first-class cricket with 8 for 56, and his best overall match figures, with 11 for 95.
[2]
SNGPL- eight-for
Asian Games
In November, Bhatti was part of the team at the Asian Games in Guangzhou, China
[3]
Squad for Asian- cricinfo
which won a bronze medal by beating Sri Lanka in the 3rd place playoffs.He is a genuine and complete all-rounder.In the Presidents Trophy in 2013-2014, Bhatti showed good form by scoring a ton, a half-century and also taking 9 wickets in just 3 games. This performance led to his inclusion in the national squad.
International Career
T20I Career
He was selected in the T20 side and made his debut against South Africa in November 2013. His debuts in ODIs and Tests followed soon after. Bhatti, particularly, was impressive in his Test debut against Sri Lanka, in which he managed to take 5 wickets.On 20 November 2013, he was included in national team to represent in T20 for Pakistan against South Africa. Bilawal played his first test against Sri Lanka and enjoyed a fine debut, taking 5 wickets in 2 innings.In second test, he showed his capability of batting making 24 not out and 32 runs.
Test Career
It went downhill from there however, as he conceded 30 runs in an over vs Australia at the WT20 2014, while bowling to Maxwell and Finch. He also conceded 93 runs in the 2nd ODI vs New Zealand in 2015, equalling the record of most expensive figures for a Pakistani bowler with
Wahab Riaz
.Unlike some of the other Pakistan bowlers, height isn't one of his assets (he's only 5 feet 6 inches tall), but his strength is the ability to nip the ball in sharply at good pace. As a batsman he is handy at No. 7 or 8, and is known for his clean hitting against spin.