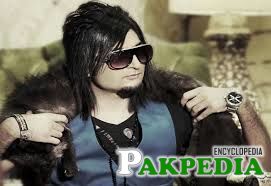 Bilal Saeed is a famous songwriter
Bilal Saeed is very famous in the Punjab Music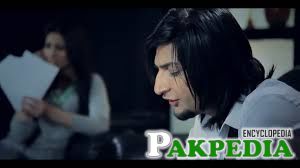 Bilal Saeed started singing, writing and composing songs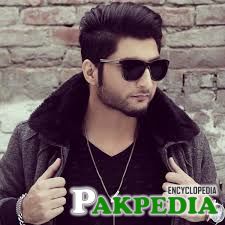 Bilal Saeed is hardworking
Bilal Saeed songs are heard by everyone
About
Early Life
  He started singing, writing and composing songs when he was just at high school. The passion of music left his mind with only one option to do in life; 'music'. After finishing his studies, he took the initiative and went to Islamabad to record his songs. In the meanwhile he availed the opportunity of writing and composing songs for upcoming singers as well as household Pakistani artists such as
Amanat Ali
, Huma Khawaja, Annie Khalid, Falak Shabir and many more. By the grace of God, he had some remarkable hits as lyricist and composer, not long after; fortune opened the doors for him to create his own recording studio known as Bee's studio. Having his own studio gave him enough comfort to create music of his own.
[2]
he had some remarkable ------   hits as lyricist
Career
Bilal Saeed is a famous singer who made his debut from the song 12 saal in the year 2011. In 2012, he released his new single called as Mahi Mahi, and also his first debut album Twelve, which was nominated twice at the PTC Punjabi Music Awards. His album also featured Dr. Zeus, Arminder Gill and Fateh, who are all very famous singers in the Punjabi Industry. The 13th Lux Style Awards also nominated his song khair Mangadi for the best song of the year in the year 2013. 
In the year 2014
His song Leethal Combination, which was released in the year 2014 featuring Roach Killa became a sensation amongst the youth and it was also amongst the most watched videos on YouTube and also the most downloaded one. It topped the BBC Asian Charts. In the year 2015, he came with a single called as Kaash, which was also a hit and topped the iTunes chart. He made his Bollywood debut in the year 2015 in the film Ishqedariyaan with Jaidev Kumar and Jeet Ganguly. His song Blah blah is also very famous and it features a Punjabi rapper Jeet Singh. His song Khair Mangadi was used in the Bollywood film Baar Baar Dekho, and it was a remake. He is coming up with another album in the year 2017 that will feature Bohemia. He has also won several awards and is recognized worldwide.
[3]
Bilal Saeed is a famous ------ made his debut
Associated Acts
|  Years | Collaborations  |
| --- | --- |
|  26 May 2013 |  Jugni - Nouman Khalid ft. Bilal Saeed |
|  9 January 2014 |  Choothi - Waqar Ex ft. Bilal Saeed |
|  4 April 2014 |  Bewafa - Irfan Nazar ft. Bilal Saeed |
|  28 August 2014 |  Lethal Combination - Roach Killa ft. Bilal Saeed |
|  23 July 2015 |  Memories - Bonafide ft. Bilal Saeed |
|  8 August 2016 |  Blah Blah Blah - Young Desi ft. Bilal Saeed |
|  20 January 2017 |  No Makeup - Bohemia ft. Bilal Saeed |
|  5 August 2017 |  Twinkle Twinkle - Young Desi ft. Bilal Saeed |
Best Popular Songs
12 Saal
2 Number
Mahi Mahi
Kaash
Bin Tere
Adhi-Adhi Raat
Lethal Combination
Singles
Khair Mangdi (Reprised version) (14 February 2014)
Maan (Black Day Special) (19 December 2014)
Kaash (A Wish) (29 January 2015)
Paranday (18 March 2016)[4] Khair Mangdi (Reprised version) (14 February 2014)