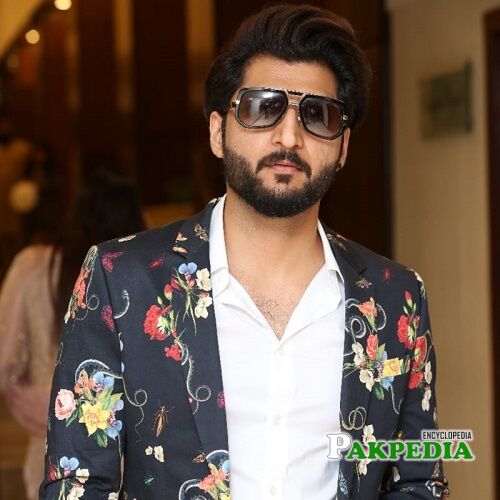 Bilal Saeed Biography
Bilal Saeed Songs
Bilal Saeed Family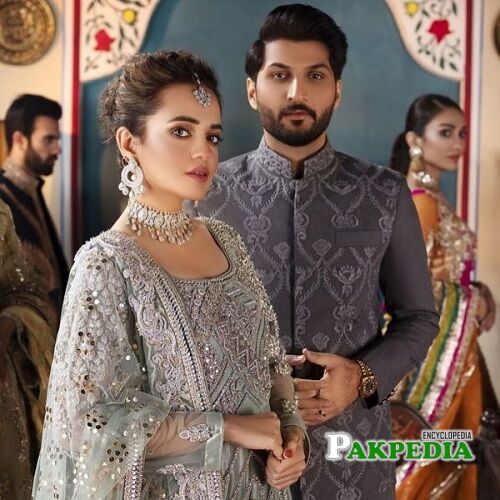 Bilal Saeed Khair Mangdi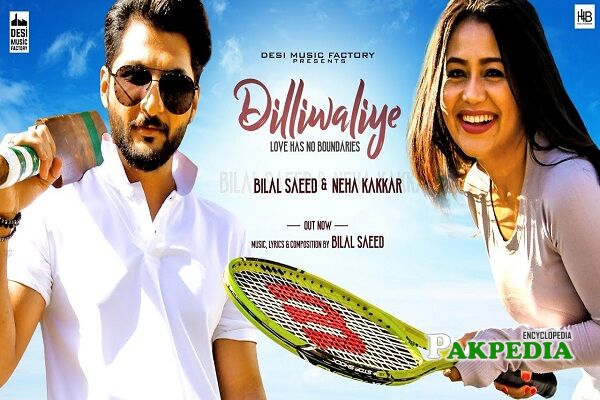 Bilal Saeed New Song
Bilal Saeed Biography
Bilal is an eminent name in the field of Music Industry who choose this profession because of his passion for art and music. He is a Singer, music composer, Songwriter and likewise Music Producer. Since his childhood, he was fond of Singing, and without misspending a moment, Bilal took his dream thoughtfully, and today we know him as a Megastar of Music Industry. He is known for his Pop Music who made headlines with his debut single '12 Saal.' Bilal is a Young and competent Artist who has likewise made him name in Bollywood.
Bilal date of birth
He was born on 12th December 1988 in Sialkot. Currently, Bilal is living in Lahore with his family.
Bilal Saeed Family
Bilal has no links with the Musical family. He belongs to an ordinary and conventional family who got married at a young age. In 2009 he tied the knot with Gia Bilal, and both have a Son Ahad Bilal.
Music Career
As a Singer
As a singer, Bilal showed his skills for the first time in 2012 when his debut single '12 Saal' released and people went crazy for the song. 12 Saal is one of the songs from his debut album 'Twelve.' Later Bilal came up with various other melodious Songs for his debut album. He went on attaining immense acknowledgement and praise from across the globe for all the right reasons. His song 'Adhi Adhi Raat' likewise became popular. Bilal has been a part of various Bollywood songs. In 2019 Bilal's song 'Baari' along with Momina Mustehsan also succeeded in gaining the limelight.
As a Composer
With his debut single, he also made his debut as a Composer by composing all the songs of his Debut Album 'Twelve' along with Dr Zeus. Later he composed various Pakistani and Indian Songs incorporating 'Desi Thumka', 'Mul Nae Labda Pyar', 'Soniye,' 'Hiriye' and many more. He is also the man behind composing one of the famous songs of 2019 'Baari'. Bilal surely knows how to command all the fame and praises. A man with talent, Versatility and Humbleness.
As a Writer
Bilal has written the lyrics of various Popular Songs while a few of them he also composed and sang. He has written the lyrics of his Album 'Twelve' that is still one of the most excellent Albums of Pakistani Music. In 2013 he was offered to write a few songs of Indian Punjabi film 'Daddy Cool Munde Fool.' In 2016 he again utilized the opportunity of writing songs of Pakistani movie 'Zindagi Kitni Haseen Hai' starring Feroze Khan and Sajal Ali.
Bilal Saeed Songs
As a Singer
12 Saal
Adhi Adhi Raat
Mahiya
Mahi Mahi
Jaa Jay Tu Jana
Dil
2 Number
Ijazat
Ku Ku
Heeriye
Khair Mangdi
12 Saal (Remix)
Snapchat Story
Baarish
Lambiya Judaiyn
Ranjha Ban Jana
Baari
As a Composer
12 Saal
Adhi Adhi Raat
Mahiya
Mahi Mahi
Jaa Jay Tu Jana
Dil
2 Number
Ijazat
Ku Ku
Heeriye
Khair Mangdi
12 Saal (Remix)
Breakup
Soniye
Desi Thumka
Jugni
Choothi
Bewafa
Lethal Combination
Kaash
Memories
Paranday 
Blah Blah Blah 
No makeup
Twinkle Twinkle
Suroor
Hokah Hokah
Teriyan Ve
Jaan Mukdi
Teri Yadan
Pul Janeya (Pyar Na Kareen)
Mul Nae Labda Pyar
Baari
As a Writer
12 Saal
Adhi Adhi Raat
Mahiya
Mahi Mahi
Jaa Jay Tu Jana
Dil
2 Number
Ijazat
Ku Ku
Heeriye
Khair Mangdi
12 Saal (Remix)
Bilal Saeed Albums
| | | | | |
| --- | --- | --- | --- | --- |
|  Movie |  Songs |  Composer |  Writer |  Singer |
|  Daddy Cool Munde Fool |  Tauba Ishq |   |  Bilal Saeed |  Bilal Saeed, Dr Zeus |
|   |  Rattan Chittian |   |  Bilal Saeed |  Bilal Saeed |
|   |  Mashup Daddy Cool |   |  Nimma Loharka, Bilal Saeed ,Bunty Bains |   |
|  Heropanti |  Tere Bina |  Mustafa Zahid and Bilal Saeed |   |  Mustafa Zahid and Bilal Saeed |
|  Ishqedarriyaan |  Mohabbat Ye |   |  Bilal Saeed |  Bilal Saeed |
|   |  Mohabbat Yeh (Reprise) |   |  Bilal Saeed |  Bilal Saeed |
|  Baar Baar Dekho |  Teri Khair Mangdi |   |  Bilal Saeed and Kumar |  Bilal Saeed |
|  Zindagi Kitni Haseen Hai |  Better Half |   |  Bilal Saeed |  Bilal Saeed and Sana Zulfiqar |
|  Baazaar |  La La La |   |  Bilal Saeed |  Bilal Saeed and Neha Kakar |
|  Dostana 2 |  Dilliwaliye Ni |   |   |   |
Social Media Handles
His social media accounts are as follows