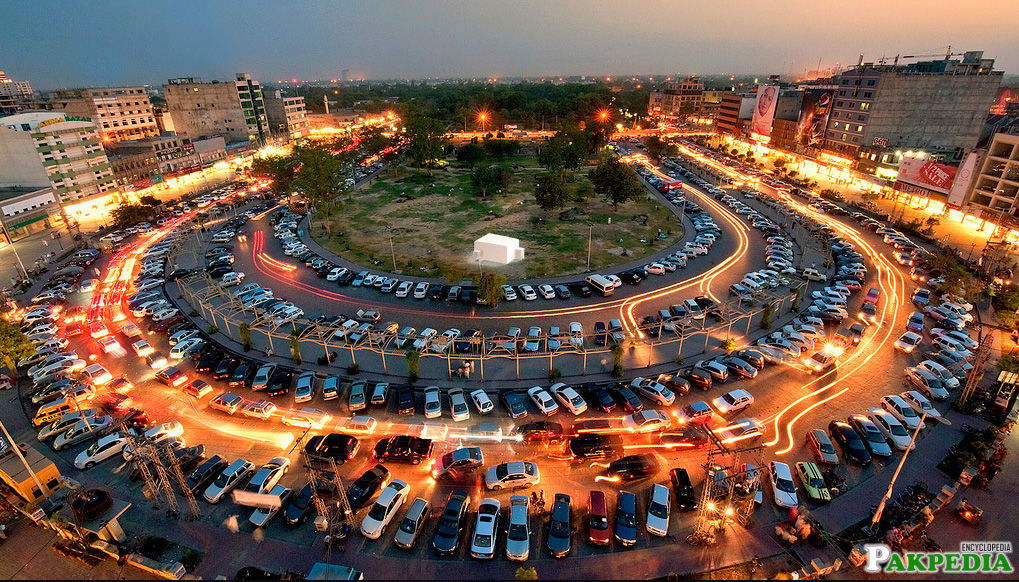 Liberty Market Lahore
Wazir khan Mosque Lahore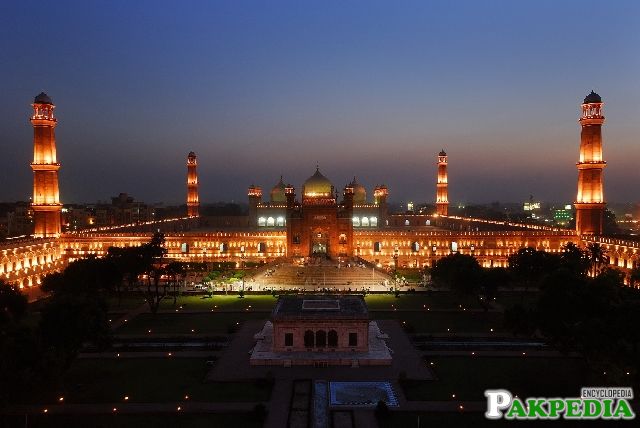 Badshahi Mosque Lahore
Jahangir Tomb Lahore
Fortress shopping center
About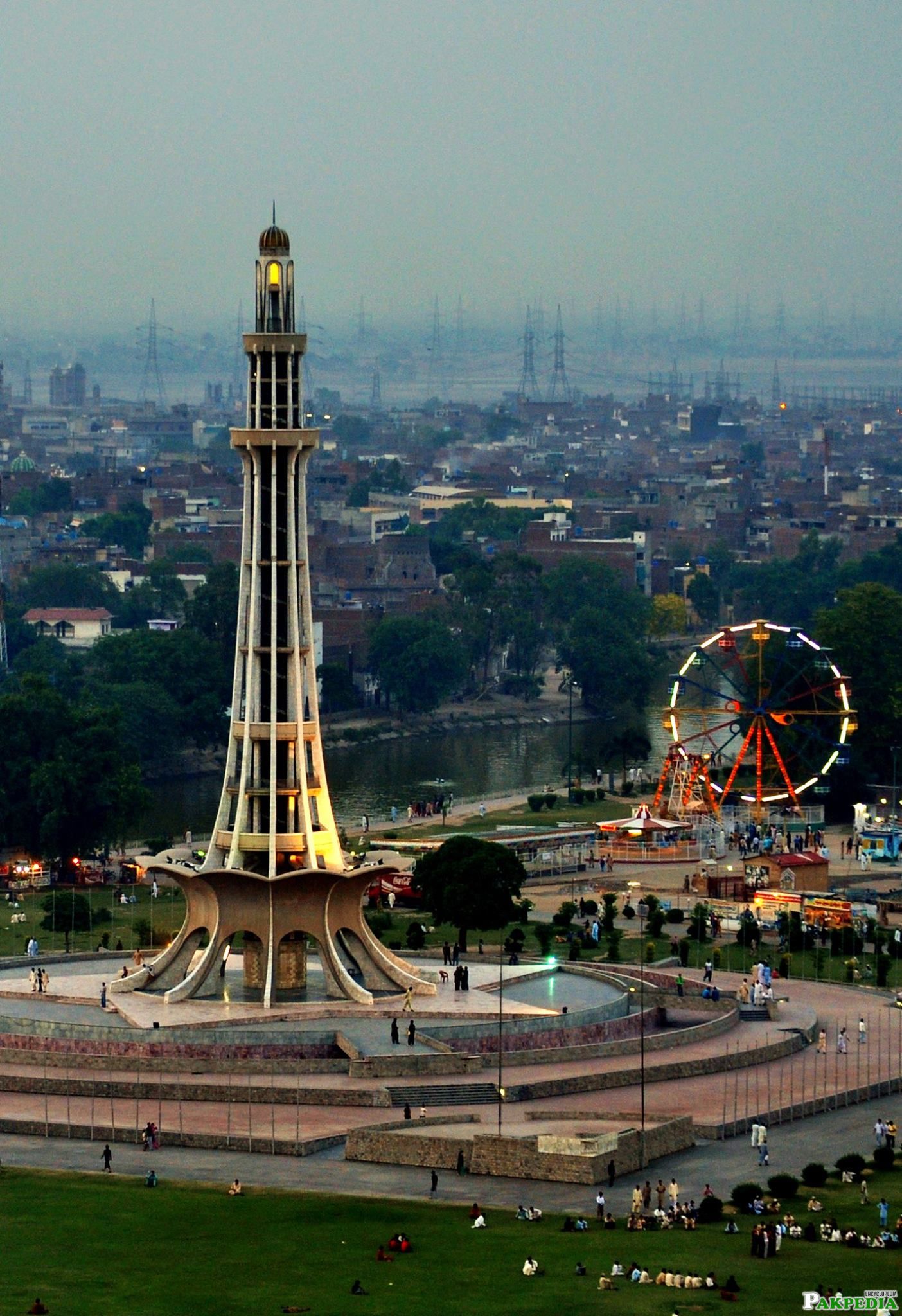 History
Some places carry the essence of human origin and the geniuses of human growth. Such places become significant for those who like to enjoy the nostalgia of old thoughts. The city of
Lahore
can truly be regarded as such a place. Having seen so many ups and downs of history and cultures,  Lahore in itself is now a whole world carrying a multitude of the past and the willingness to excel in the future. From Rudyard Kipling to Abu-Rehan Al Bairooni, from Victorian era to Mughal era, from buildings and gardens to forts, the diversity of Lahore is some times unbearable, yet the bliss is eternal.
[2]
 geniuses of human growth -  Lahore Pakistan
Lahore is the capital of the Pakistani province of Punjab and the second largest city in Pakistan after
Karachi
. It is often called the Garden of Mughals because of its rich Mughal heritage. Lahore also is often called the cultural heart of
Pakistan
, as it is the center of Pakistani arts, films and intelligentsia. It is located near the
Ravi River
, close to the Pakistan-India border.
[3]
 Lahore is the -  capital of the Pakistani province of Punjab
Mughal structures such as the
Badshahi Mosque
, the Lahore Fort,
Shalimar Gardens
, and the mausolea of
Jehangir
and
Noor Jahan
are popular tourist spots in the city.
[4]
  Lahore also is often -  cultural heart of Pakistan
Lahore is also home to many British colonial structures built in the Indo-Gothic style, such as the
Lahore High Court
, the General Post Office (GPO), and many older universities.
Best Places In Lahore
Badshahi Mosque
Also known as Imperial  Mosque was created between the epoch of 1971-1973 is a good place to visit from historical perspective and for family picnic.
[5]
 Imperial Mosque -  Badshahi Mosque Lahore
Wazir khan Mosque Lahore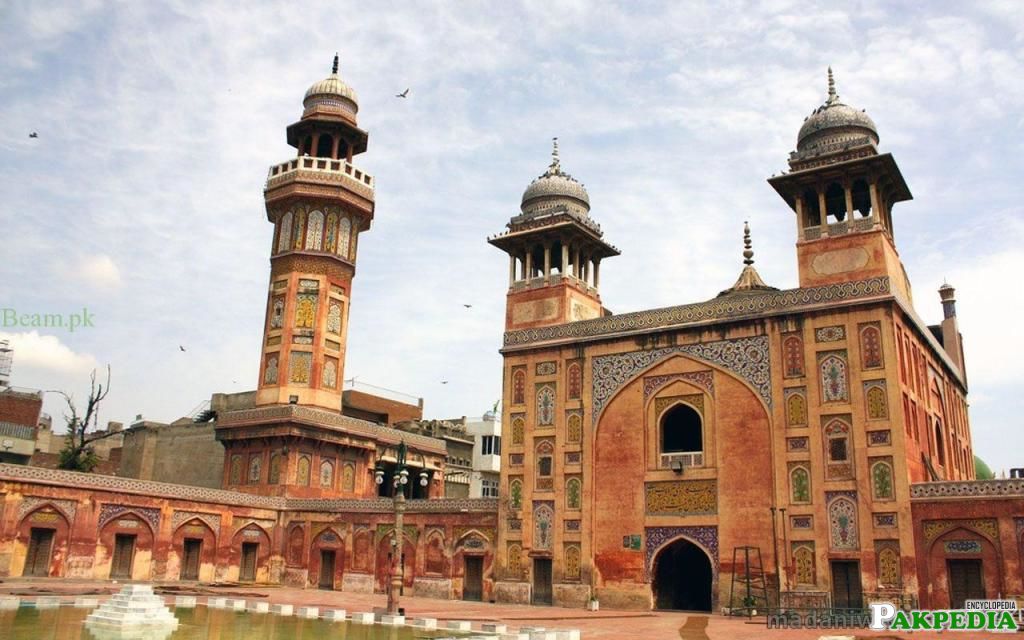 Well-known as a "Mole on the cheek of Lahore" this beautiful mosque covered with decorated tiles is a worth visiting place to see Indo-Islamic architecture.
[6]
 visiting place to see -  Indo-Islamic architecture
Data Durbar Complex
Being one of the ancient Muslim shrine it is located near Bhatti gate in Lahore and welcomes all  Muslims and non-Muslims to visit it and seek blessings.
[7]
 Muslims to visit -  Data Durbar Complex
Shia Masjid Lahore
Depicting best of the Shia culture, this beautiful mosque is a great place to visit especially for people belonging to fiqah jafriya.
Shalamar Bagh
With an essence of  Mughal period this beautiful evergreen garden is surely a place to visit with your friends and family to refresh your mind with nature.
[8]
 Mughal period -  beautiful evergreen garden
Lahore Fort
Lahore Fort
  is locally known as Shahi Qila. It was constructured by
Mughal Emperor Akbar
between 1556-1605. The fort manifests the rich traditions of Mughal architecture. Some of the famous sites inside the fort include Sheesh Mahal, Alamgiri Gate, Naulakha Pavilion, and Moti Masjid. Akbar also called as Akbar the great.
[9]
 Lahore Fort is -  locally known as Shahi Qila
Fortress Stadium
Upon visiting to Fortress Stadium, you will be having chance to visit many sites at ones as Fortress is an important entertainment and shopping hub. Joyland and Sindbaad are playlands that are fun places for kids. Fortress Square is another attraction which is Lahore's finest shopping mall. Another place to go within Fortress is  Hyperstar which is Pakistani version of Walmart.
[10]
 Upon visiting to -  Fortress Stadium
Replica of Eiffel Tower
Few hundred meters from
Grand Jamia Mosque
, there stands a replica of Eiffel Tower that has become another attraction in  Lahore. Must visit it upon your visit to Grand Mosque.
Lahore Zoo
Established in 1872,
Lahore Zoo
is one of the largest zoos in South Asia. Today the zoo houses a collection of about 1380 animals of 136 species.
[11]
 Lahore Zoo -  Established in 1872
Just beside Lahore Zoo, is, Jinnah Park and Quaid-e-Azam library that are also popular attractions of Lahore.
Sozo Water Park
Sozo Water Park is a water park located in Lahore. It is one of the few water-themed amusement parks in the city. There are three pools in this park. One have same depth of water and other two have gradually increasing depth. Park has separate pool areas for males and females.
[12]
 Sozo Water Park -  is a water park located in Lahore
PIA Planetarium
It was established after the establishment of
PIA
Planetarium,
Karachi
. It contains a dome building and a retired Boeing 720-047B (registration AP-AXL) standing in a park. Upon visiting this, you should also visit Choburji - a historical monument which is few meters away from this attraction.
[13]
 after the establishment -  PIA Planetarium, Karachi
Race Course
Within Jilani Park on Jail Road, there is
Race Course
that is popular place for horse riders as many competitions are held there. It is one of the most well-kept and most visited Parks in Lahore, so it is fun to be at such public place.
CineStar
Lahore is also entertainment hub and has many cinemas and theaters. Among rest,
[14]
 Lahore is also entertainment  -  Cine Star Lshore
Cinestar is the best and most advanced cinema in the city where you can experience 3D and IMAX movies at one place.
Wagah border
The
Wagah border
closing 'lowering of the flags' ceremony was a daily military practice that the security forces of India (Border Security Force) and Pakistan (Pakistan Rangers) have followed since 1959. This ceremony takes place every evening before sunset at the Wagah border, which as part of the Grand Trunk Road was the only road link between these two countries before the opening of the Aman Setu in Kashmir in 1999. The ceremony starts with a blustering parade by the soldiers from both the sides and ends up in the perfectly coordinated lowering of the two nations flags, it is called the beating retreat border ceremony on the international level. One infantryman (Jawan) stands at attention on each side of the gate. As the sun sets, the iron gate at the border is opened and the flags are lowered. The flags are folded and the ceremony ends with a retreat that involves a brusque handshake between soldiers from either side. The spectacle of the ceremony attracts many visitors from both sides of the border, as well as international tourists.
[15]
 lowering of the flags -  ceremony was a daily military practice
Tomb of Jahangir
The tomb of Jahangir is located in Shahdara, a suburb of Lahore to the northwest of the city. The area had been a favorite spot of Jahangir and his wife Nur Jahan when they resided in Lahore, and the area was commonly used as a point of departure for travels to and from
Kashmir
and Lahore. When Jahangir died in 1627 he may have initially been buried in Shahdara in one of its many gardens. His son, Shah Jahan, ordered that a mausoleum befitting an Emperor be built as a permanent memorial.Construction of the mausoleum lasted 10 years, from 1627 to 37, and was probably funded by the imperial treasury (though there is some evidence that Jahangir's wife, Nur Jahan, may have financed the construction). It occupies a vast quadrangle measuring 600 gaz (approximately 500 meters) to a side and is subdivided into four chahar baghs (four-part gardens). A fountain occupies the center of each of the chahar baghs and the avenues in between, creating a ring of 8 fountains around the central tomb. Water for the fountains was supplied by wells outside of the garden and raised into channels atop of the walls using water wheels that are no longer extant. From there, the water flowed through terra cotta pipes and into the fountains, whereupon the water cascaded into shallow channels running throughout the garden.
[16]
 Tomb of Jahangir -  Tomb of Jahangir 
Grand Jamia Masjid
The Grand Jamia Masjid is a proud identity of
Bahria Town Lahore
and will symbolize Pakistan through out the Islamic World. Truly a masterpiece, the mosque's interior is absolutely magnificent, with breathtaking views representing the fusion of traditional Islamic architecture with Pakistani culture. The carpet has been custom-made and imported  from Turkey, there are over 50 luminous Persian chandeliers, creating a vibrant Islamic ambiance. The structure comprises of 4 minarets, each standing tall at 165 ft. and a Grand Dome in the center, which is surrounded by 20 smaller domes. The most fascinating feature about this masterpiece is that the exterior consists of 4 million, 2.5 inch handmade Multani tiles made from special Multanimitti and hand placed by the craftsmen. Placing these tiles alone took 4 years to complete. The total capacity of this magnificent piece of Islamic architecture is 70,000 making it the worlds 7th Largest mosque. It has an indoor capacity of 25,000, labeling it Pakistan's Largest Mosque. There are dedicated praying areas for women, a school and an Islamic Art Gallery.
[17]
 Grand Jamia Masjid -  Grand Jamia Masjid 
Jallo park
Lahore having some great picnic spots Like Jallo park which is one of the famous and beautiful place, located in Lahore District, Punjab, Pakistan. This park was build in 1978 contain number of birds, such as species of pheasants and parrots. Jallo Park gives great amusements and facilities for all family such as forest research centre, wildlife breeding center, sports complex, swimming pool, and boating lake. 
[18]
 Jallo park -  Jallo park