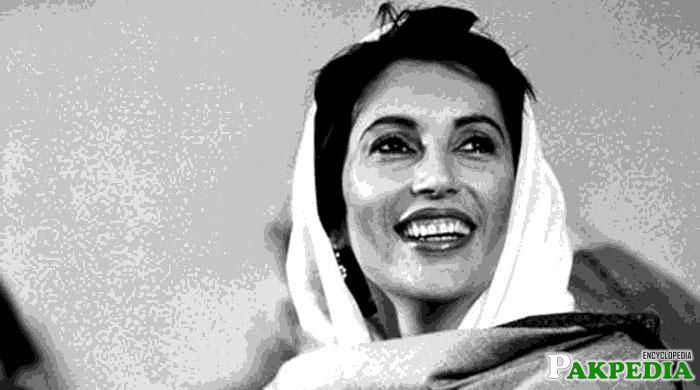 Benazir Bhutto an old Photo
Benazir Bhutto on Stage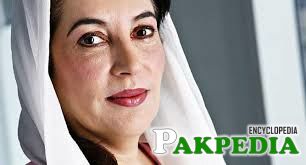 Benazir Bhutto Great Leader
Benazir Bhutto With Family
Benazir Bhutto Nice Image
About
Early Life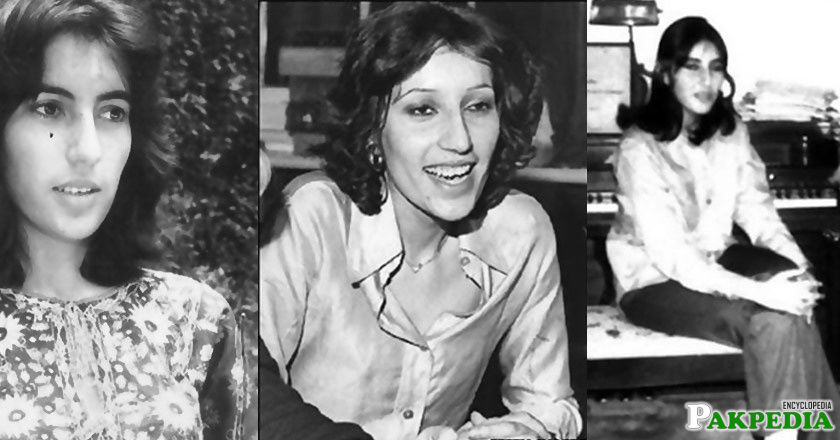 Benazir Bhutto was born on June 21, 1953, in Karachi, Pakistan, the eldest child of former premier
Zulfikar Ali Bhutto
. She went on to found the Pakistan People's Party and serve as the nation's prime minister (from 1971 to 1977). After completing her early education in Pakistan, she pursued her higher education in the United States. Bhutto attended Radcliffe College from 1969 to 1973, and then enrolled at Harvard University, where she graduated with a Bachelor of Arts degree in comparative government. It was then onto the United Kingdom, where she studied at Oxford University from 1973 to 1977, completing a course in international law and diplomacy.
[1]
Bhutto attended - Radcliffe College
Political Career
Upon her return to Pakistan in 1977, she along with her family was placed under house arrest following the dethronement of her father Zulfikar Ali Bhutto from the prime ministership and the emergence of General Mohammad Zia ul-Haq to power.
She inherited the leadership of her father's political party, Pakistan People's Party (PPP) and spent the next two years organizing rally to force General Haq to drop murder charges against her father.
Against local plea and international pressure, Zulfikar Ali Bhutto was hanged on April 1979, following which she was arrested and moved to Larkana Central Jail. In 1981, she was imprisoned in a desert cell in Sindh Province.
Succumbing to immense international pressure, she along with her family was allowed to travel abroad in 1984 for medical aid. Following her recuperation, she resumed her political pursuit, becoming a leader in exile for PPP, raising awareness of the state of political prisoners and human right violation under Zia regime.
In 1986, she returned to Pakistan after two years of self-exile upon the lifting of the martial law and launched a nationwide campaign for open elections.
In 1988, a mysterious air accident caused the death of General Haq, leaving a vacuum in Pakistan politics and the need for elections.
In the 1988 elections, the PPP party led by her emerged as the winner, winning the largest percentile of seats in the National Assembly. She was designated to the prime ministerial position on December 2, 1988, thus becoming the first woman prime minister of a Muslim state.
During her first term as prime minister, she could not do much to combat the problems of poverty, corruption and crime. Moreover, her aim to shift Pakistan's semi-presidential system to a parliamentary system also turned out to be a failure as most of the proposed laws were vetoed by conservative President Ghulam Ishaq Khan.
In 1990, following the failure to curb corruption and unemployment and the downfall in the economic graph of the country, President Khan ousted her from the Prime Minister position using the Eight Amendment with charges of corruption, nepotism and despotism.
In the 1990 elections that occurred at the aftermath of her expulsion, her party failed to register a victory and opposition leader Nawaz Sharif succeeded the chair. She accepted her defeat and took over the role of the Leader of Opposition.
Following the resignation of Nawaz Sharif and President Khan in 1993, elections were held and PPP party won the same. She was elected for a second term as the Prime Minister of Pakistan. She appointed Farooq Leghari as the President.
During election campaign Benazir promised promised price supports for agriculture, pledged a partnership between government and business and campaigned strongly for the female vote. However, once in power, she was not able to implement any of her agendas and failed miserably.
She was neither able to contain racial tension that was at its peak in Karachi nor corruption scandals which only worsened the economic condition of the country. Furthermore, women issues were not dealt with as no reforms were made and controversial laws were instead exercised more toughly.
She had promised denationalization programme and liberalisation of the economy during her second term but none of the same ever occurred. As such, inflation and unemployment increased thus causing a decline in the living standard of the people.
With the ever increasing corruption and death of younger brother, the credibility of her government declined. It faced harsh criticism became hugely unpopular amongst the public, a result of which was dismissal of her government in 1996.
In 1997, she moved to Dubai along with her children to escape the corruption charges by the Nawaz Sharif government. Her husband, Asif Ali Zardari was held in captive and imprisoned.
From 1996 until 1999, she became the Leader of the Opposition in exile in the Parliament. In 1999, Pakistan's involvement in Kargil War brought about international shame for the country and hindered Shari's public image. Benazir capitalized on the situation and gathered support for herself.
She aimed to bring her PPP party back in action but when Pakistan Armed forces adopted the coup d'état, she supported the same. With General Pervez Musharraf's ascend to power, her demand for corruption charges being dropped were denied. As a result, she remained in exile in London and Dubai.
In 2002, when Pervez Musharraf amended the Pakistan constitution, banning prime ministers from serving more than two terms, her chance to hold office ever again was disrupted. Furthermore, prohibition for a court-convicted individual from holding party office made it impossible for her to compete in the elections.
In 2007, she returned after serving eight years of self-imposed exile. All charges against her were pardoned by Musharraf and a power-sharing deal between Bhutto and Musharraf's military regime came into force.
Upon her return, she participated in the preparation for 2008 parliamentary elections. However, the same was cut short due to her assassination in December 2007.[2] She  bring her - PPP party back
Leader of the PPP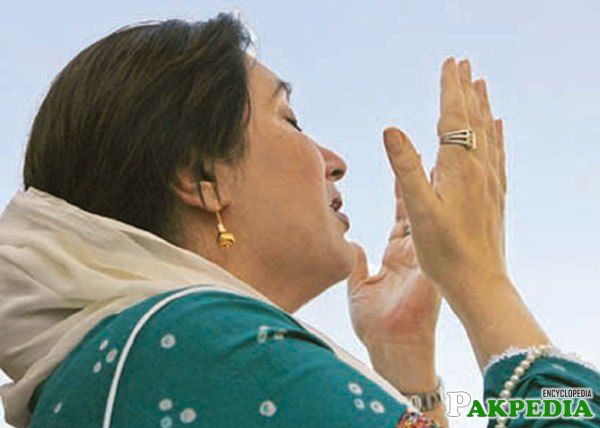 There were more family tragedies in 1980 when Bhutto's brother Shahnawaz was killed in his apartment on the Riviera in 1980. The family insisted he was poisoned, but no charges were brought. Another brother, Murtaza, died in 1996 (while his sister was in power) in a gun battle with police in Karachi. She moved to England in 1984, becoming the joint leader in exile of the PPP, then returned to Pakistan on April 10, 1986, to launch a nationwide campaign for open elections.She married a wealthy landowner, Asif Ali Zardari, in Karachi on December 18, 1987. The couple had three children: son
Bilawal
and two daughters, Bakhtawar and Aseefa.
Pakistan President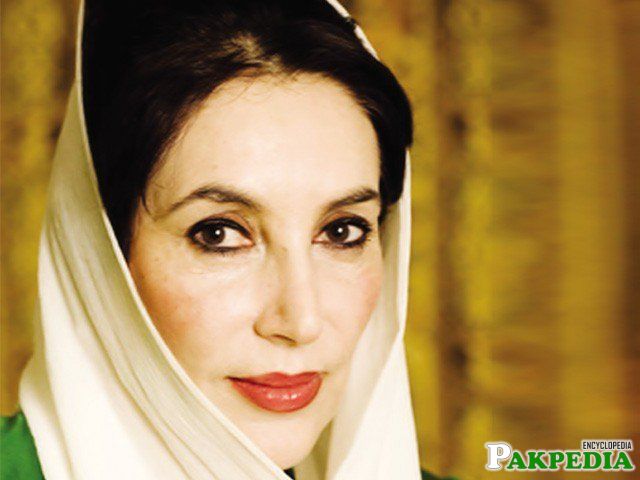 Zia ul-Haq's dictatorship ended when he was killed in a plane crash in 1988. And Bhutto was elected prime minister barely three months after giving birth to her first child. She became the first ever female prime minister of a Muslim nation on December 1, 1988. Bhutto was defeated in the 1990 election, and found herself in court defending herself against several charges of misconduct while in office. Bhutto continued to be a prominent focus of opposition discontent, and won a further election in 1993, but was replaced in 1996. While in self-imposed exile in Britain and Dubai, she was convicted in 1999 of corruption and sentenced to three years in prison. She continued to direct her party from abroad, being re-affirmed as PPP leader in 2002.Bhutto returned to Pakistan on October 18, 2007, after President Musharraf granted her amnesty on all corruption charges, opening the way for her return as well as a possible power-sharing agreement.Tragically, Bhutto's homecoming rally after eight years in exile was hit by a suicide attack, which killed 136 people. She only survived after ducking down at the moment of impact behind her armored vehicle. Bhutto said it was Pakistan's "blackest day" when Musharraf imposed a state of emergency on November 3, 2007, and threatened to bring her supporters on to the streets in mass demonstrations. Bhutto was placed under house arrest soon after, on November 9, and she called for Musharraf's resignation four days later. The state of emergency was lifted in December 2007.
Domestic affairs
Benazir Bhutto was prime minister at a time of great racial tension in Pakistan. Her approval poll rose by 38% after she appeared and said in a private television interview after the elections: "We are unhappy with the manner in which tampered electoral lists were provided in a majority of constituencies; our voters were turned away. The Conservatives attracted voters from religious society (MMA) whose support had collapsed.  If Bhutto's government fails, everyone knows there will be no new elections. The army will take over". In confidential official documents Benazir Bhutto had objected to the number of Urdu speaking class in 1993 elections, in context that she had no Urdu-speaking sentiment in her circle and discrimination was continued even in her government. Her stance on these issues was perceived as part of rising public disclosure which
Altaf Hussain
called "racism". Due to Benazir Bhutto's stubbornness and authoritative actions, her political rivals gave her the nickname "Iron Lady" of Pakistan. No response was issued by Bhutto, but she soon associated with the term. The racial violence in Karachi was reached at peak and became a problem for Benazir Bhutto to counter.
[3]
great racial tension - in Pakistan
Womens issues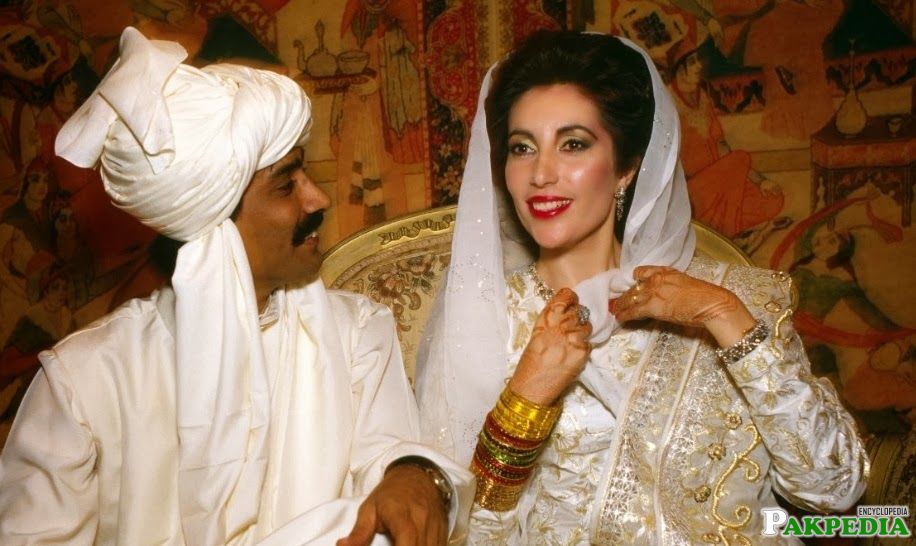 During her election campaigns, she had promised to repeal controversial laws (such as Hudood and Zina ordinances) that curtail the rights of women in Pakistan. Bhutto was pro-life and spoke forcefully against abortion, most notably at the International Conference on Population and Development in Cairo, where she accused the West of "seeking to impose adultery, abortion, intercourse education and other such matters on individuals, societies and religions which have their own social ethos." However, Bhutto was not supported by the leading women organisations, who argued that after being elected twice, none of the reforms were made, instead controversial laws were exercised more toughly. Therefore, in 1997 elections, Bhutto failed to secure any support from women's organisations and minorities also gave Bhutto the cold-shoulder when she approached them. It was not until 2006 that the Zina ordinance was finally repealed by a Presidential Ordinance issued by Pervez Musharraf in July 2006.
Economic issues
Pakistan suffered a currency crisis when the government failed to arrest the 30% fall in the value of the Pakistani Rupee from ₨. 21 to ₨.30 compared to the United States dollar. Soon economic progress became her top priority but her investment and industrialisation programs faced major setbacks due to conceptions formed by investors based upon her People's Party nationalisation program in the 1970s. By the 1990s, Khan and Bhutto's government had also ultimately lost the currency war with the Indian Rupee which beat the value of Pakistan rupee for the first time in the 1970s. Bhutto's denationalisation program also suffered from many political setbacks, as many of her government members were either directly or indirectly involved with the government corruption in major government-owned industries, and her appointed government members allegedly sabotaged her efforts to privatise the industries.
[4]
Pakistan suffered - currency crisis
Assassination
Bhutto was killed when an assassin fired shots and then blew himself up after an election campaign rally in Rawalpindi on December 27, 2007. The attack also killed 28 others and wounded at least another 100. The attacker struck just minutes after Bhutto addressed a rally of thousands of supporters in the garrison city of Rawalpindi, eight miles south of Islamabad. She died after hitting her head on part of her vehicle's sunroof—not as a result of bullets or shrapnel, a spokesman for Pakistan's Interior Ministry said. President Musharraf said that he had asked a team of investigators from Britain's Scotland Yard to assist in the investigation into Bhutto's killing. Hundreds of thousands of mourners paid last respects to former Pakistani Prime Minister Benazir Bhutto on December 28, 2007, as she was buried at her family's mausoleum in Garhi Khuda Bakhsh, the southern province of Sindh. She was buried alongside her father Zulfikar Ali Bhutto, Pakistan's first popularly elected prime minister who was executed by hanging. Bhutto's husband, Asif Ali Zardari, her three children and her sister, Sanam, attended the burial. Following Bhutto's death, Pakistani President Pervez Musharraf announced three days of mourning.The shooting and bombing attack on the charismatic former prime minister plunged Pakistan into turmoil. Pakistan is armed with nuclear weapons and is a key U.S. ally in the war on terrorism. Furious supporters rampaged through several cities, torching cars, trains and stores in violence that left at least 23 dead. On January 2, 2008, Pakistan's election commission announced that parliamentary elections would be postponed until February 18—a delay of six weeks. Bhutto reportedly had been planning to give two visiting American lawmakers a 160-page report accusing the Musharraf government of taking steps to rig the January 8 vote.
[5]
election commission - announced
Public Holiday in Sindh
Sindh Chief Minister
Murad Ali Shah
has announced a public holiday in the province on December 27, in remembrance of the death anniversary of the assassinated Pakistan People's Party (PPP) leader Benazir Bhutto. The Department of Services General Administration and Coordination of the Sindh government had earlier forwarded the summary to the CM on the matter. It is anticipated from the summary that provincial offices working under the Sindh government will remain closed on December 27, 2017. Benazir was assassinated during a public gathering at Rawalpindi's Liaquat Bagh, ten years ago on this date.  
[6]
Public holiday