Abu Anees Muhammad Barkat Ali
Social Worker
Grave
Barkat Ali Ludhianwi with Nawaz Sharif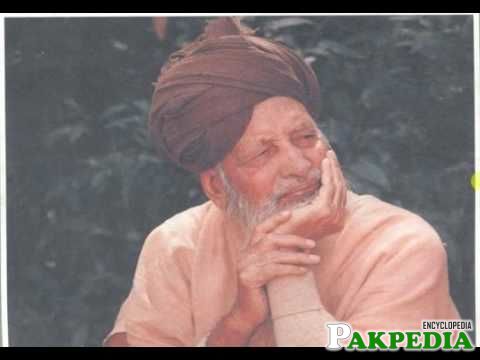 Sufism in Pakistan
Biography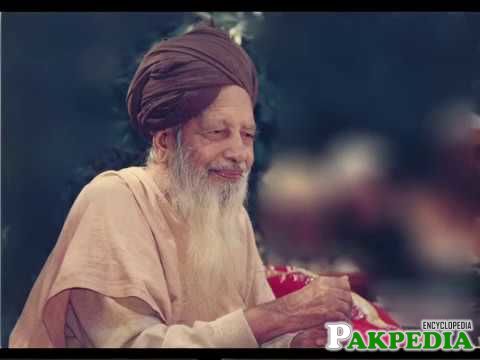 Tajdar e Dar-ul-Ehsan sufi Muhammad Barkat Ali is an erudite sufi saint well known as Abu Anees Muhammad Barkat Ali, addressed lovingly as Baba Gi Sarkar, was born in 1911 in the District of Ludhiana (East
Punjab
) and died on 26th January (16 Ramadan) 1997.
[2]
Biography
Born and Family Background
Barkat Ali Ludhianwi was born into a Muslim family belonging to the Dhariwal Jatt ethnic group. His father, Nigahi Bakhsh, was an employee of the British Army. His Mother name was Jannat Bibi. Barkat Ali gave many interviews to Pakistan National TV Channel PTV.
[3]
Born and Family Background
Great Sufi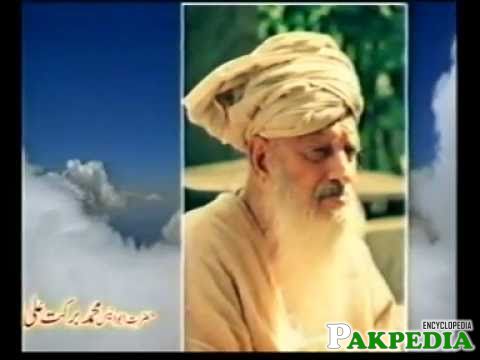 He was an embodment of all the qualities and character-traits of the great sufi masters and the pious of the past (salf salehim). Once again he revived, practised and displayed the essential of the Faith, living the while a simple and meaningful life that his devotees take pride in.
[4]
Great Sufi
Literary Works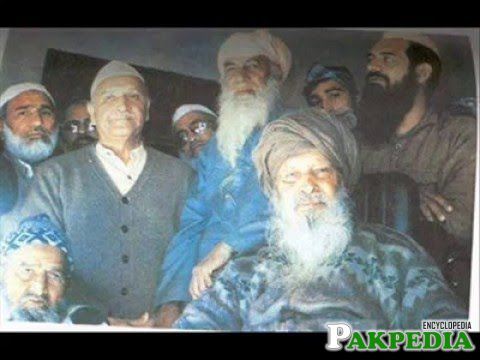 His literary work is notable in the Muslim world and his name is also included in List of Muslim writers and poets. To convey the message of Allah and guidance of Prophet Muhammad (S.A.W) to the whole world, he wrote more than 400 books on different themes including religion, ethics, metaphysics, hierology, philosophy and psychology.
[5]
Literary Works
List of Famous Books
Makshoofat Manazal-e-Ehsan, 5 volumes
Kitab-ul-Amal Bis-Sunnah 5 volumes
Asma-un-Nabi-ul-Kareem, 6 volumes
Maqalat-e-Hikmat 30 volumes 
Zikr-e-Elahi[6] Zike-e-Elahi
Monumental Works
Some of Abu Anees Muhammad Barkat Ali's monumental works have already been translated into English and are published and distributed free of charge by Dar-ul-Ehsan Publications based in Huddersfield, UK, and registered as an international religious charity with the Charity Commission (London). The books in Urdu, Arabic and Persian original have been scanned on to CDs and DVDs for wider distributions to the benefit of the Muslim Ummah of the Holy Prophet (PBUH) in particular and interested non-Muslims in general.
[7]
Works
Publication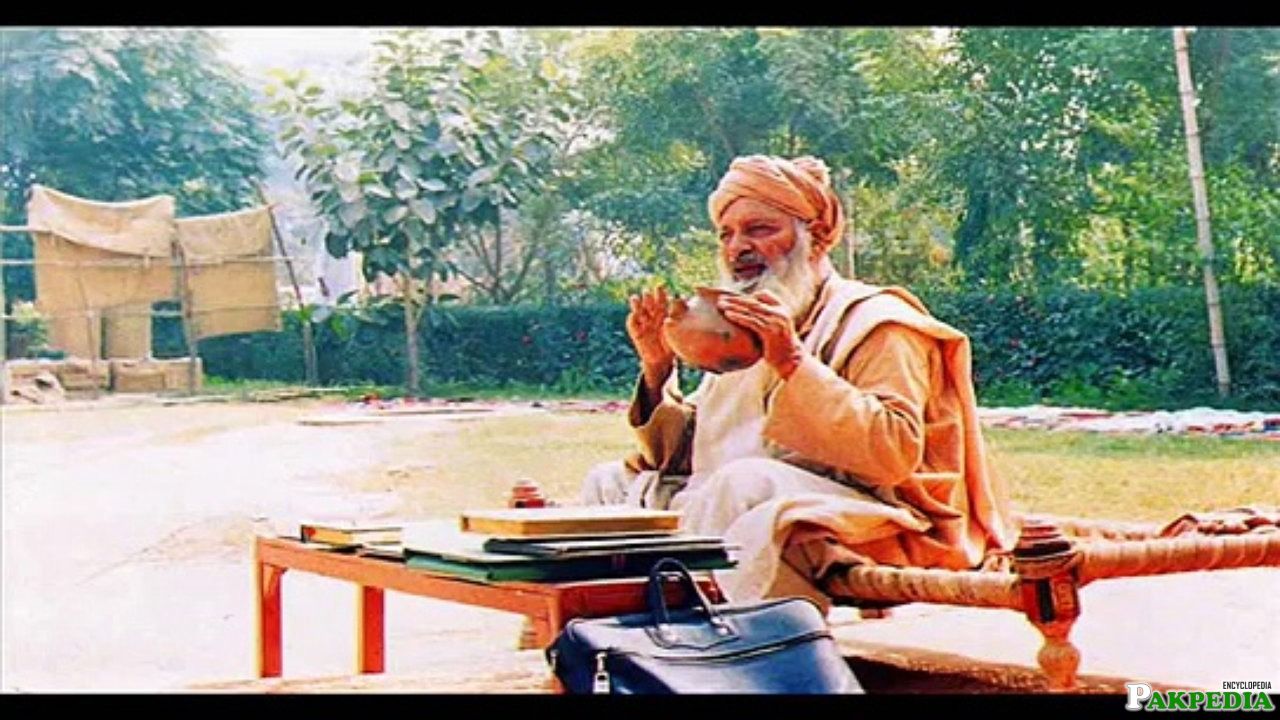 Even during his life time his publication reached all over the world and people visited him from far and wide. His scholarship was acclaimed by leading scholars of his time. Dr Abdul Alim, the Rector of Al-Azhar University (Cairo) and Professor Hussain Nasr, the Vice-Chancellor of Tehran University in 1387 AH, later on the Shah of Iran's roving ambassador on Iranian Culture, and the author of several voluminous and celebrated books on contemporary Islam, both visited him to pay their homage. Babaji wrote and honoured Professor Hussain Nasr with a stunning spas'name (welcome address) in Persian that was also published in one of his monthly issues of Dar-ul-Ehsan. The address portrayed Babaji's deep devotion to and respect for the descendants of the Holy Prophet of Islam (PBUH) on the one hand and appreciation of the Professor's contribution to Da'wah-o-Tabligh Al – Islam on the other. One of the couplets of the address reads thus.
[8]
Publication
"A voice came to me from the quarters unknown;
'Beware! O the dwellers of ( Pakistan) the land renown,
The Honorable visitor, the offspring of the Prophets' Crown (PBUH),
Is Hussain Nasr, the Spirit of the Faith, wearing the dan's gown.'"
Professor Sayed Hussain Nasr currently holds the Chair of Cultural Studies in one of the leading American Universities.
Set Up a Madrassah
Babaji set up a madrassah in his sanctuary for the education of the children of the new converts to Islam. He devised courses and wrote primers/books of his own which are these in wide use in mosque schools. For the converts themselves, who were primarily nomads, he had the houses built with the moneys received from his friends. His life has been an exemplary model of the fiscal propriety in Islam for emulation by individual and collective life stances in Pakistan.
[9]
Madrassah
Death
Barkat Ali die on  26 January 1997 at the age of 85. Barkat Ali Ludhianwi is buried in
Faisalabad
.
[10]
Death
Honorary Stamp
Barkat Ali on 27 April 2013, Pak­istan Post of­fice is­sued a stamp with a de­nom­i­na­tion of Ru­pees 8 under its "Men of Let­ters" se­ries in ho­n­our of Sufi Barkat Ali.
[11]
Honorary Stamp