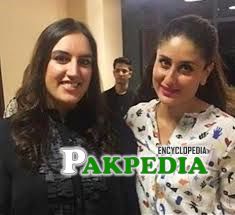 With Kareena Kapoor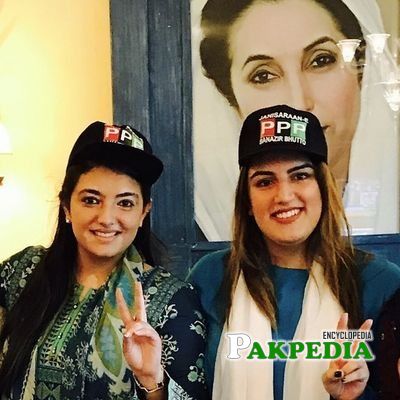 With Her sister Asifa Bhutto
On her Convocation Day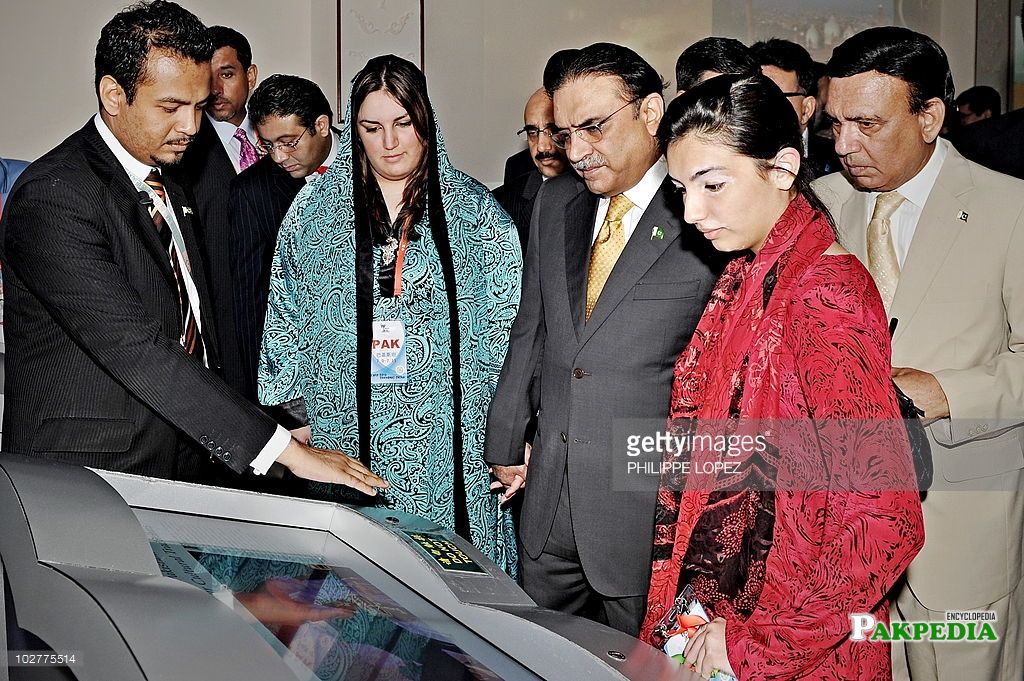 With Asif Ali Zardari and Asifa Bhutto
At launch of banquet's Collection
Biography
BBZ Bakhtawar Bhutto Zardari is the daughter of the former Prime Minister of Pakistan Mohtarma Benazir Bhutto & former President of Pakistan Asif Ali Zardari. She was born on 25th January, 1990 becoming the 1st child born to a sitting female prime minister. She is a sister of Bilawal Bhutto Zardari and Asifa Bhutto Zardari. She is a philanthropist making a diligent effort to promote human welfare, for which she established her own non-governmental organization named as save the flood & disaster victims organization for early recovery response to those impacted by natural calamities in Pakistan. 
[1]
Biography Biography
Education
BBZ Bakhtawar Bhutto Zardari studied at the renowned university of Edinburgh & graduated with a Masters with honours MA(Hons) in English Literature.
Her Contributions
Demonstrating her commitment to a healthier world, she is a philanthropist making a diligent effort to promote human welfare, for which she established her own non-governmental organization named as save the flood & disaster victims organization for early recovery response to those impacted by natural calamities in Pakistan. She has also been assiduously engaging in variety of activities conducted nationally & internationally touching on healthcare issues as well as women & child rights protection. In this regard, she also participated in a united nations healthcare conference organized by the Arab states' regional office of United Nations Population Fund (UNFPA) & the Dubai Police where she vowed to bring such welfare programmes to Pakistan. As the dedication to the cause of humanity encapsulates her sheer tenacity in achieving mother's dreams, the gregarious Bhutto-Zardari also keeps a keen eye on Pakistan's socio-political subjects and is vocal on many fronts against the profound issues country is confronted with. 
An Education Enthusiast
The literature Grad from the institute of Edinburgh University, Bakhtawar Zardari has gained good deal of experience functioning in the board of the Shaheed Zulfiqar Ali Bhutto Institute of Science and Technology, that she implements to modify the over-all performance of the education. SZABIST with its branches in 4 large cities of Pakistan and one branch in the state of Dubai is identified for its quick progress giving an education which is more international in approach. Advocating the requirement for gaining education with latest technological means, she has played a significant role in developing the Stem Cell Research Laboratory at the Karachi that is one landmark accomplishment of the proposed academic institute. Putting education at the significant place, She has visited various educational institutes, specifically in the province of Sindh (Pakistan), to elicit more contemporary techniques to make ready the students to compete with modern day issues and hard competition. 
[2]
An education Enthusiast
A Philanthropist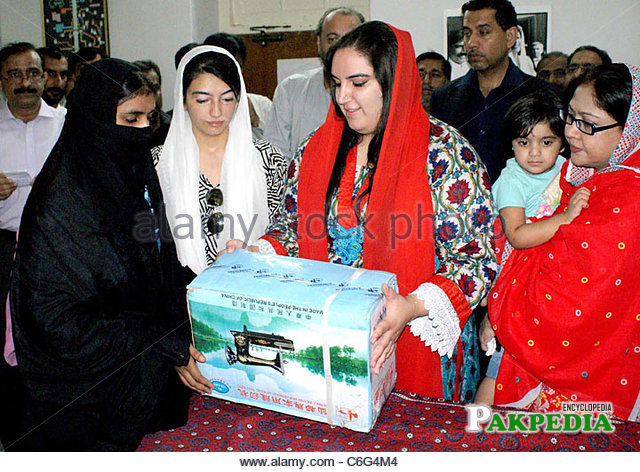 Bakhtawar Bhutto Zardari's mission is to assist the countrymen to ease their issued by entire possible means. In a bid to give a helping hand to the survivors of natural calamities, she didcovered an NGO 'Save the Flood and Disaster Victims Organization' which began operating during the horrible earthquakes that hit Pakistan in the year 2010 in case to rescue various affected persons. From her passion and devotion to well being of the society, emanates the support to the philanthropist initiatives in the places of education and health. She involves with the workforce of various agencies, such as Dar-ul-Sukun (an agency targeted at helping the mentally and physically challenged kids and adults) and Markaz-e-Umeed (an institute working for the welfare of special kids), and has been participating in their programs to make better the lives of the underprivileged. Her attempts also involve the collaboration with various other charity institutions to give rehabilitation goods to those in extreme need.  
Amendment of Existing Law
Bakhtawar is on a self-made mission of helping her Countrymen to ease their sufferings. To accomplish this, she condemned the amendment made to an existing law which bans people from eating publicly during Ramadan, a month observed by all Muslims as a month of fasting. The amendment says that 'Anyone violating the law would be imprisoned'.  She declared it ridiculous and said ' Not everyone in Pakistan can fast - Children in School and elderly people or people with Medical issues. Should we arrest them for Drinking water? She added ' People are going to die from Heat stroke and dehydration with this ridiculous law. Not everyone is able. This is not Islam" 
[3]
Amendment of Existing law
Tribute To Her Mother
Like any child who has lost a parent, it was only natural that Benazir Bhutto's eldest daughter would wish to express her grief for her murdered mother. Less obvious, perhaps, was that the tribute would come in the form of a mournful rap song. Bakhtawar  being broadcasted regularly on Pakistan's state-run television, part of a flood of tributes paid to the former prime minister a year after her assassination. "You have beauty and intelligence, everything you did have relevance," sings Bakhtawar, with a borrowed Brooklyn accent, over looping beats. "Shot in the back of your ear, so young in 54th year, murdered with three kids left behind, a hopeless nation without you, you are in all their hearts." 
[4]
Tribute to her mother
Wikipedia Pages Deleted
Online encyclopedia platform Wikipedia has deleted the profiles of Pakistan People's Party (PPP) leaders Bakhtawar Bhutto Zardari and Aseefa Bhutto Zardari from their website. The website states "the subject of the article does not have any notability by its own" as the reason for deleting the account." The Wikipedia page of the elder Zardari daughter violated three policies of Wikimedia namely copy pasting, neutrality and primary source. "The subject is often in the news but there is no in-depth coverage on her. She is not a elected politician. She doesn't have a notable career either," a comment on the delete page said. 
[5]
Wikipedia pages deleted