Bahria Town is the largest housing project of  Pakistan . Bahria Town has housing colonies in  Islamabad and  Lahore . Where the historical cultural centre of  Pakistan , the great city of Lahore, is greatly treasured for its historical assets; urbanization has already converted its image to a modern metropolitan. Hi-rise developments and an ever increasing population density has gradually crept over the natural greens that are a signature of the land of the five rivers.
Bahria Town  developments bring back the spirit of the land of the greens with a modern touch. The master design revives the communal setting alongside the famous  Lahore  Canal. Life is caressed at Bahria Town Lahore development with the provision of the most conventional to most modern means to enable a complete lifestyle.[1] bahria town – lahore [2] About Imformation – Town
| Title | Description |
| --- | --- |
| Details | |
| Type: | Private |
| Name: | Bahria Town |
| In Urdu: | بحریہ ٹاؤن |
| Type : | Private |
| Industry: | Real estate, Gated community, Hospitality |
| Founded: | Bahria Town Foundation |
| Headquarter: | Rawalpindi, Punjab, Pakistan |
| Key People: | Malik Riaz Hussain, Chairman Ahmed Ali Riaz Malik, CEO |
| Product: | Town Commercial area Plots House Villa Restaurants Hotel Golf clubs Hospitals |
| Revenue: | US$10 billion (2015) |
| Total assets: | US$20 billion (2015) |
| Owner: | Malik Riaz Hussain |
| Number of employees: | 60,000 (2016) |
| Subsidiaries: | Bahria Town Foundation |
| Upcoming Projects: | Karachi Trade and Commodities Centre & New Trade and Business Zones |
| Gated Communities in Lahore: | Grand Jamia Mosque, Lahore and Mall of Lahore |
| Gated Communities in Karachi: | Grand Jamia Mosque, Karachi; Bahria Icon Tower; and Bahria Town Karachi |
| In July 2011: | Bahria Enclave Islamabad is a housing scheme launched by Bahria Town |
| Influenced by: | influenced by Greco-Roman culture |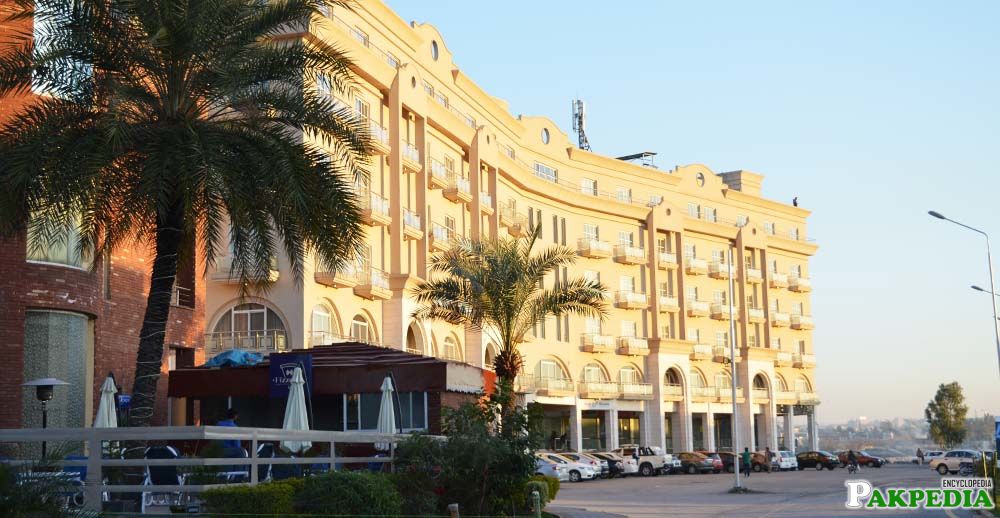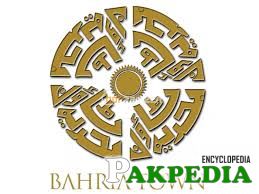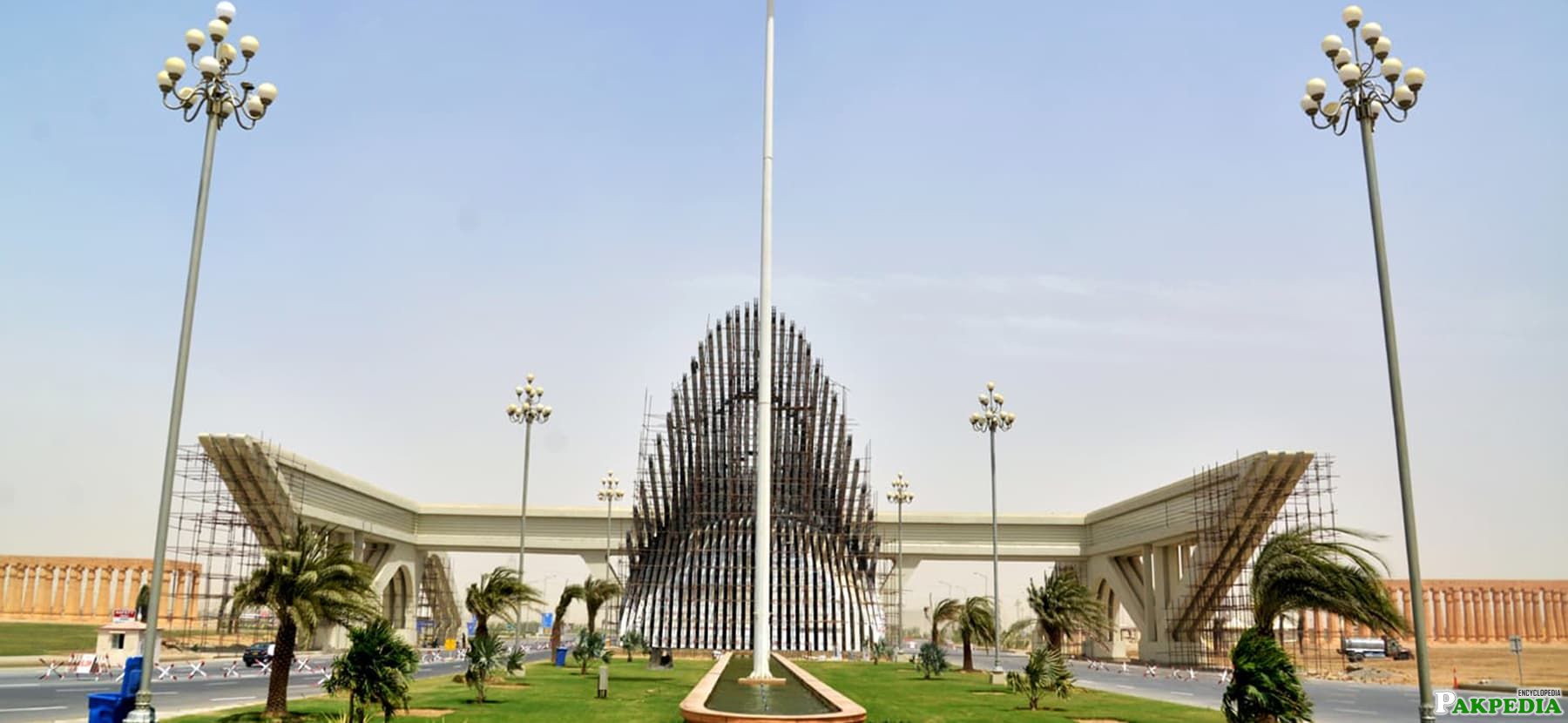 About

Bahria projects usually house upper middle and high income Pakistanis, these communities have private security, ability to restrict access to non-residents and are energy independent from the national grid.[3] city only for – rich Bahria gated communities are home to private schools including those operate by the company, private hospitals, hotels and commercial avenues.Bahria has been featured by international news agencies[4] Pakistani expats – realty GlobalPost claimed that in 2013, Bahria houses some 100,000 people in Rawalpindi alone.Newsweek calls it as Pakistan's Gateway to Paradise. On October 6, 2011, Los Angeles Times refereed Bahria as 'functioning state within a non-functioning one'.  Regardless of that Bahria has been subject to controversies, it is referred to as a symbol of inequality, blamed for illegal encroachment of forests and illegal alliance with military.Bahria Town  as the happening place already. With the futuristic business district of  Lahore  planned and under development here; businesses and especially new businesses are exploring their future with us.
Chairmans Meesage
People often ask me about what drives me and Bahria Town. I believe that all men in history who have positively contributed to their society have been spurred by common things i.e. challenges, and the dream to rise above not only for personal fulfillment but for the common good of all their societies in general. [5] Chairman's Meesage 
Bahria Town, I believe is making historic contribution to nation building which even governments would have deemed to be impossible, on such a massive scale, so wide-spread and so fast. We have developed world-class communities the size of cities that offer the strongest infrastructure in the country and promise a lifestyle unparalleled by any other developer in Pakistan. Our successes in Islamabad, Lahore and recently Karachi have taken us just two decades or so, but they have become such integral parts of the cityscape that people of those cities cannot even imagine those cities without Bahria Town. And now we are, proudly venturing into more cities to take the dream and success of Bahria Town everywhere we go.
Bahria Town Home Insurance
For the first time in Pakistan a master-developer is providing full protection to its residents in case of Fire & Theft. Bahria Town is dealing with the most credible names in the insurance sector. The details of their services are as follows: [6] Bahria Town Home Insurance 
All projects of Bahria Town Lahoreincluding; Bahria Orchard, Bahria Nasheman,
Education & Medical City
Jubilee General Insurance
Phase 1-4, Safari Valley Phase 8, Safari Villas 1 & 3 Bahria Town Rawalpindi and
Bahria Enclave Islamabad
SPI Insurance (Formerly Saudi Pak Insurance Company Limited)
Phase 5-8, Safari/ Bahria Homes, Awami Villas, Safari Villas-2, DHA Sector F
Bahria Town Rawalpindi, Bahria Golf City and Bahria Garden City Islamabad
                   
Contracts for Bahria Town Islamabad/ Rawalpindi and Lahore have been signed with the above-mentioned insurance companies.
Bahria Town Customer Services Office USA
Bahria Town strives to provide its customers with top-notch customer services.In line with this commitment to deliver quality services that exceed customer expectations, Bahria Town Customer Care Centres are now operational in USA. The Centres will be dedicated and available all year round, providing a single point of contact for all customer enquiries and developing close relationships with customers.
The Bahria Town Customer Care Centres in USA like our other Centres is a state-of-the-art technology based unit, designed to attend to customer queries and complaints 365 days a year.
Bahria Town has delivered thousands of homes over the past decade, and we are truly proud of the reputation we have earned around the world from our customers. Bahria Town Customer Centre in USA will continue this legacy and build upon it to ensure our homeowners receive unparalleled customer service.
Your feedback is important to us and gives us valuable insight that allows us to continuously improve and serve you better.
Contact Details
USA Office

Bahria Town LLC, 17 State Street, Suite 4000, New York, NY 10004 USA
Fact Sheet
Largest private real estate developer in Asia with complete lifestyle facilities
Massive contributions towards economy by revival of 55 national industries and billions of Rupees paid in direct and indirect taxes
Over millions of kilometers of road networks, including bridges and expressway.
Outstanding track record city size projects delivered.
Amenities and services to the scale of giving it a status of 'a city within a city' including security, schools, hospitals, commercial area, maintenance and emergency services (fire brigades, ambulances)
Strongest and largest infrastructure including grid station, backup power generators (uninterrupted power supply) and telephone exchanges.
More than 25,000 employees.
Operating Pakistan's largest fleet of private heavy earth moving equipment and service workshops worth of Rs.6.5 billion
Pakistan's First ERP system & call centre in real estate sect.
Housing solutions for all socio-economic segments.
Pioneers of latest trends in urban planning.
Our Employeesspan classtooltip-cn ref-link idref-link-7a hrefref-link-dt-7 sup7supaspan classtooltiptextOur a hrefhttpwww.bahriatown.comindex.phpoptioncom_contenttaskviewid276Itemid99 classexternal-link target_blank Employeesaspanspan
Our People
'We shall grow as a company through the growth of our people' sets the tone for the Company policies towards employee caring and continuous development.
Our people are the most valuable asset. The billions rupee worth of machinery, vision challenging wide landscape and the best of technology are all futile unless the human passion engages all these resources towards realization of the dream.
We strive hard to hire the best and retain our HR at all costs.
Careers
Variety of roles, disciplines, functions to satisfy various people, chose one that you want.
A team of the most competitive and the innovative keeps you fuelled up with the spirit of winning.
Workplace diversity keeps the environment warntem, iresting and promotes experiential learning.
Grow as fast as you want. Exceptional advancement opportunities totally based on performance.
Training and development programs for all levels ensure a high professional standard amongst our team.
Safe working
Integral to our culture
All actions taken to ensure safe and healthy workplaces, for staff in our offices and the workers at the development site.
Working towards ISO certification in 1 years time
Embracing Diversity
Our diverse team composition with representation from different regional areas, religions, cultures and countries creates an institutional learning effect
Preferred hiring of female staff at equal competency levels ensures gender balance and assures a socially balanced working environment
Diversity at workplace promotes human respect and garners tolerance
Simply the presence of diversity exposes originality and stimulates imagination.
Corporate Social Responsibility
The pioneering action came after Bahria Town Chairman Malik Riaz Hussain recommended a series of initiatives as part of the company's new program on Corporate Social Responsibility (CSR). We are re-doubling our efforts in the area of CSR and building knowledge and best practices, while setting an example in corporate transparency. We hope others will do the same. Making profits is not enough. The greatest privilege is to support the society, from which we draw our sustenance. Bahria Town takes these responsibilities very seriously. We care deeply about the environment and the societies in which we operate, and we're determined to play our part in caring for the disadvantaged and promoting civic values and providing sustenance on a long term basis. We have always emphasized that its time for a radical change in our part of the world for some time, but words are no longer enough. Businesses need to realize that by implementing socially responsible and sustainable programs that benefit the society and raise the standard of living, they are also helping to make their own businesses highly sustainable.
Economic Development
Direct employment for 21,000 people and 100,000 families Livelihoods for over 1 Million families through associated employment Attracting and injecting foreign investments even during financial crisis, presently building 2 Sheraton Hotels with investment of more than USD 200 Million. Generated demand for 55 factories from cement, paint, bricks, glass and tiles to aluminum. Bahria Town has paid direct and indirect texes woth Billions of rupees to the government.
Infrastructure Development
Delivered and developed Asia's largest private housing scheme. Development projects of billions of rupees, introducing a modern global lifestyle for the first time in Pakistan. Indigenous project development department with equipment worth more than Rs. 6.5 billion. Delivered communities the size of cities with complete infrastructure including:
Grid Stations
Hospitals
Schools
Recreational Facilities
Security
Civic Amenities/ Utilities
Emergency Services
Secure Gated Communities
Committed to bridge the annual deficit of 700,000 houses by providing housing solutions starting from Rs. 3.5 Lakhs, catering to all socioeconomic classes.
Dastarkhwan
Two meals a day for the poor is a small contribution But, even small contributions can make a big difference. An unprecedented initiative providing FREE meals, twice a day, to more than 35,000 people throughout Pakistan. Opening 12 more Dastarkhwans in addition to 6 already operational outlets. Overall spending of PKR 30 million rupees on providing 10,500,000 meals annually. By the grace of god almighty we are providing free daily meals to more than 35,000 people daily, twice a day. We will Inshallah be opening 12 more Dastarkhwans in addition to 6 already operational.
Our Fight Against Hunger
This project is most dearest to me. We are Alhamdulillah providing free daily meals to more than 35,000 people daily, twice a day. We will Inshallah be opening 12 more Dastarkhwans in addition to 6 already operational. I am very thankful to God Almighty for having me privileged enough to be able to serve others." Malik Raiz Hussain, Chairman Bahria Town. Above and beyond the contribution of Bahria Town in different sectors, now Bahria Town has come up with a new social project of Bahria Dastarkhwan to feed the underprivileged people, who are unable to get the basic food. Bahria Town Dastarkhwan is providing free meals, twice a day, daily to people. Its impact is not only felt by the poor who come and eat there but also by the families they have left behind who benefit from the hard earned money which they save on each free meal.
General Features
Every person who attends Bahria Town Dastarkhwan is treated as a guest, so as not to hurt his integrity, and served with quality & hygienic food on tables in air-conditioned halls with separate arrangements for males & females. The doors are open for everyone. There is no restriction on people or quantity of food asked by each.
Food
Each Dastarkhwan has its own kitchen in its premises. Fresh food is prepared daily by the staff. Food is prepared in an hygienic manner. The menu keeps rotating with pulses & meat. Halwa as a dessert is also added on Sundays. During the Holy Month of Ramadan special iftar is also served.
Security
Special security arrangements are made to avoid any unpleasant incident. Walk through gates are installed. Male and female security personnel are deputed to check gents and ladies respectively. Fire brigade staff with vehicles and medical staff are also deputed.
Social and Financial Impact
Mostly lower income segment group comes for food at Dastarkhwan. Dining outside costs Rs. 35 per meal per person. At Dastarkhwan one can save almost Rs. 2,000 per month. It ultimately helps him/her to meet other living expenditures & also save and send more amount back home. Moreover his/her integrity does not get tarnished.
Awami Villas
Awami Villas is a low cost quality housing public welfare project located on main Raiwind Road, 13 kms from Thokar Niaz Baig opposite to Lake City Holdings.One home for every Pakistani is the dream Bahria Town strives to fulfill day in and day out. Having a shelter is but a human basic right and Bahria Town closely associates itself with this basic principle. Now the lower middle and below economic segments of  Pakistan  have a tangible plan to own their own land and house at Bahria Town.[9] Awami Villas – About
Safari Villas
Have you ever wished for your house to be a piece of art situated around a theme and taken well care of? Well, its time for you to realize your dream at Safari Villas.Truly a piece of modern architecture, therapeutic use of interior colors, liberating internal layout and a grand entrance is what Safari Villas are all about.Nestled in the privacy of a fort-type court yard, crowned with a thematic central garden with animal sanctuaries, sprinkling fountains and the replica of the famous exotic London Trafalgar Square, Safari Villas is your royal abode within Bahria Town.[10] Safari Villas – About
Others
Community Features
International Standard Schools & Hospital
Commercial Areas
Mini Golf Course
Food Court
Gold Class Cinema
Banks
Mosques
Wide road network with landscaped roads
Bahria Town Corporate Head Office
New Projects
Bahria Town  Faisalabad , YES! this is a new addition which came from Bahria Town Management along with other projects. Previously Bahria published a few newspapar ads for  Hyderabad ,  Peshawar ,  Sukkur  and Nawab Shah but this time they announce Bahria Town  Faisalabad  as well. This is really a stunning news for Faisalabadi friends.One of our sources also mentioned that Bahria has acquired a large area of Land in  Faisalabad . We will definitely share the exact location of Bahria town  Faisalabad  as soon as get the information. However, this is a time for Faisalabadi's to save some rupees for buying registration forms first and then of course booking and finally dream land/house in Bahria Town  Faisalabad .[11] www.bahria – deals