Badar and Ahmad Rushdi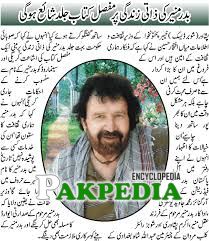 News was published about a book on Badar Munir
Legendary Actor of 70's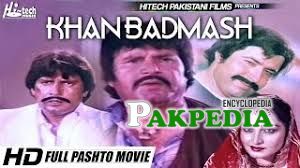 Badar's movie: Khanbadshah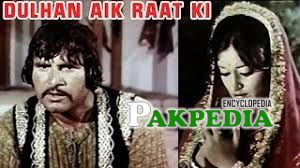 Dulhan 1 rat ki
Biography
Badar Munir was raised with a religious background in
Swat
. He completed his basic elementary school education there and then came to Karachi. Before joining films, Badar Munir used to drive Rikshaw on Karachi streets. Then he got a job as a lighting technician on actor Waheed Murad's recommendation in a Karachi film studio.  
[1]
bio
Entry into films
He was introduced by Waheed Murad to the film industry in 1970. His first movie was Yousaf Khan Sherbano, with Yasmin Khan as heroine.This Pashto language film was the first film of Pakistan film industry in this language in 1970. In 2016, city of Karachi has the largest urban population of Pashto-speaking people in the world, larger than even in Peshawar, Kabul, Quetta and Kandahar. 
[2]
Entry
Family
Badar Munir has five sons and five daughters. His elder son Syed Munir also worked in Pashto films Da Qudrat Shan, Sa Ba Yad sati, and Zoai da badmash.  
[3]
family
Death
On Oct 11 Badar Munir, a film actor popular during the 1970s and '80s, died in Lahore . He was 70. He had acted in 416 Pushto, Urdu and Punjabi films during a career spanning three decades. He had been suffering from kidney and diabetes problems for the past five years. A few years ago, he had suffered a paralysis attack. He was hospitalised  after a heart attack, but died later. 
[4]
death
Filmography
| Year | Film | Language |
| --- | --- | --- |
| 1968 | Jahan tum wahan hum | Urdu |
| 1970 | Yousuf Khan Sher Bano | Pashto |
| 1972 | Jahan Baraf Girti Hai | Urdu |
| 1973 | Orbal | Pashto |
| 1974 | Dedan | Pashto |
| 1974 | Khana Badosh | Pashto |
| 1975 | Dulhan Aik Raat Ki | Urdu |
| 1976 | Nawye de ywe shpe | Pashto |
| 1978 | Jan Ki Baazi | Urdu |
| 1979 | General Bakht Khan | Urdu |
| 1981 | Daagh | Pashto |
| 1982 | Da gaz da maydan | Pashto |
| 1983 | Nimgarai aarrman | Pashto |
| 1984 | Shponkai | Pashto |
| 1984 | Khan Dekan | Punjabi |
| 1984 | Topak zama kanon | Pashto |
| 1985 | Yarana | Pashto |
| 1985 | Aulad | Pashto |
| 1985 | Qalam ao klashinkoop | Pashto |
| 1986 | Shak | Urdu |
| 1990 | Haseena Atom Bomb | Urdu |
| 1991 | Dushman Kaka | Pashto |
| 1994 | Saranga | Pashto |
| 1995 | Goorkun | Pashto |
| 1997 | Deewane Tere Pyar Ke | Urdu |
| 2000 | Tere Pyar Mein | Urdu |
| 2001 | Musalman | Urdu |
| 2001 | Pathan | Urdu |
| 2003 | Body Guard | Pashto |
| 2003 | Amanat | Pashto |
| 2008 | Musafar | Pashto |
Television
 Alpha Bravo Charlie(1998)