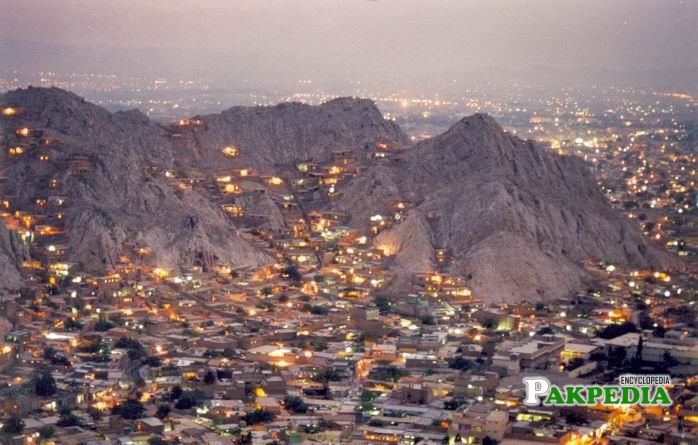 View of Balouchistan
Sanaullah zehri in Senate Assembly
Corruption charges on Ayub qureshi
Sanaullah Zehri
City of Quetta
Sanaullah Zehri
Nawab Sanaullah Khan Zehri  is the Chief Minister of Balochistan. He is the Nawab of Zehri tribe and chief of Jhalawan. Zehri succeeded Abdul Malik Baloch as chief minister Baluchistan province of Pakistan on 24 December 2015 as part of the power sharing deal brokered in the touristic town of Murree. Zehri is the central president of the Pakistan Muslim League's Balochistan branch and a confidant of
Prime Minister Nawaz
Sharif. On 7 June 2013, Zehri was appointed senior minister of Balochistan with portfolios of communication works, mines, minerals and industries.  Sanaullah Zehri was born in Zehri family of Gujjar in Anjeera in Khuzdar District,
Balochistan
, Pakistan, on 4 August 1961.  
[1]
Rana Sanaullah
Corruption Charges
Balochistan Chief Minister Sanaullah Zehri's secretary Ayub Qureshi was taken into custody on 8th January 2018 over corruption charges, adding to the woes of the CM who is facing a no-confidence motion in the Balochistan Assembly moved by lawmakers belonging to the opposition parties with support of some treasury members. A local media outlet quoted police officials as saying that Qureshi is accused of amassing assets abroad and at home. It was reported that law enforcement agencies had recovered millions of rupees from Qureshi's house in Quetta that he had allegedly gathered from four ministries at the CM's behest. On January 2, several provincial lawmakers had submitted a no-confidence motion against Zehri. Former deputy speaker
Mir Quddus Bizenjo
and Syed Agha Raza had tabled the motion with signatures of 14 members. 
[2]
Corruption charges
Seek help from Nawaz
Balochistan Chief Minister Sanaullah Zehri on 7th January contacted former prime minister Muhammad Nawaz Sharif, seeking his help in defeating a no-confidence motion against him in the provincial assembly, a private TV channel reported. During the phone call, Chief Minister Zehri apprised Nawaz Sharif of the political situation in Balochistan and requested his help regarding the political crisis unfolding in the province.  Last week, some treasury lawmakers filed a no-confidence motion against the chief minister and important ministers and advisers switched camps, sparking a series of resignations and sackings. The coalition partners, the Pakhtunkhwa Milli Awami Party (PkMAP) and the National Party (NP), publicly offered the chief minister some words of support. Calling the no-confidence motion a conspiracy, Nawaz told Zehri that the moves were a part of a plan to disturb Senate elections, scheduled for March. 
[3]
seek help from nawaz