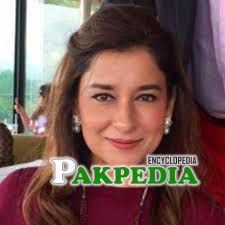 Ayesha Raza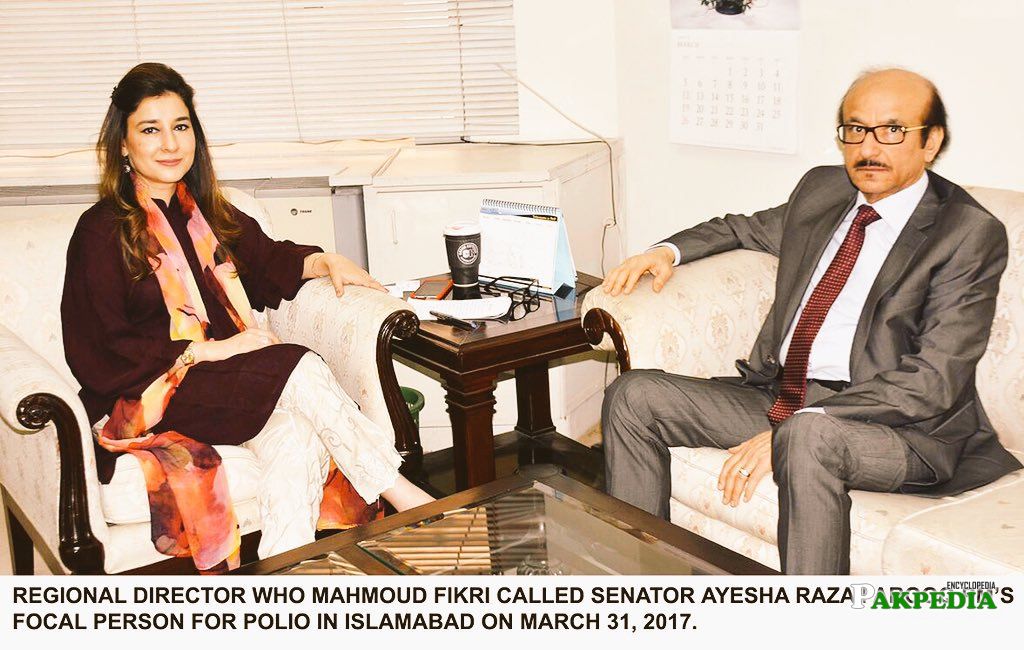 With WHO director
during Polio campaign
with Bill Gates
In a conference
Profile
Ayesha Raza Farooq is a Pakistani politician who has been a member of the Senate of Pakistan since March 2015. She has a degree of Master of Business Administration which she received from
Lahore University of Management Sciences
in 1995 and has a degree of Bachelor of Laws which she obtained from
University of Punjab
in 2013. 
[1]
profile
Career
Ayesha Raza was elected a member of national assembly on an on reserved seats for women from Punjab in Pakistani general election, 2013. Later she Resigned from the seat to become member of Senate of Pakistan. She is affiliated with
Pakistan Muslim League (N)
. She is also Prime Minister's Focal Person for Polio Eradication. 
[2]
career
Committee Member
Ayesha Raza is the part of following committees: 
[3]
Member
Non Implementation of the building code and civic regulations by the CDA
Special Oversight Committee
Delegated Legislation
Finance, Revenue, Economics Affairs and Narcotics
Foreign Affairs
National Health Services Regulations and Coordination
Law and Justice
The Project of China-Pak Economic Corridor
Issue of Lapse of Various Foreign Scholarships
Ayesha Raza and Polio Campaign
Underlining the importance of Polio vaccination, Ayesha Raza urged mothers to ensure their children are fully vaccinated. She expressed satisfaction at the number of people turning up for immunization of their children. She also said that special emphasis was being laid on the immunization of migrant population in Punjab in light of the trends being witnessed in the last few years. Pakistan, Afghanistan and Nigeria are the only countries in the world battling polio cases currently. Despite a sharp rise in the number of polio cases in the country, Punjab managed to reduce the cases to only 3 in 2014. 
[4]
campaign