Ash rocking in jeans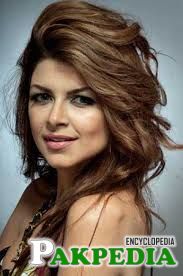 Beautiful Aisha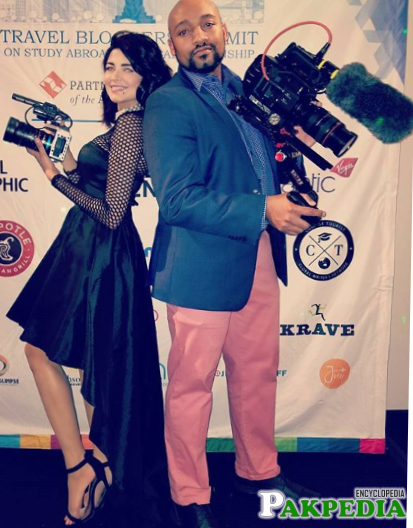 With Husband filming an event
Standing with chinese contestant
Miss Pakistan 2009
Biography
Family and Education
Ayesha Gilani is 5 feet 7 inches and is 7th Miss Pakistan World. Taking a part in beauty pageants and winning it is something very uncommon in countries like Pakistan where conservative people are more than liberals. In such conditions, Ayesha Gilani is the woman who has made Pakistani women very proud. She is bold, confident, and intellectual women. The secret of her success is that this Pakistani fashion model believes in hard work. She believes that our women are very talented and can get whatever they want. Ayesha's parents migrated to the U.S., first settling in Miami in 1970. Her father worked and supported his new bride, received an education, and eventually would move to New Jersey where he'd go on to build the entire trading floor of Chase Manhattan Bank, and then to assume the role of Senior Vice President at Goldman Sachs' before retiring along with his wife. After her father retired, Ayesha, along with her parents and siblings, relocated to Washington, D.C.This female model has majored in English Literature from Washington, DC.  
[1]
Education
Professional Life
Ash is very influencing impressive and perfect by aperient beauty. She used to write beauty columns for Sapna, DivaNee, as well as "Steal the Limelight," for her own business during her studies. She runs a business employing makeup artists and image consultants called Limelight Beauty Artistes as founder and head artist. She also models, offers creative wardrobe design for fashion shoots, and provides makeup services for select weddings. Ash also volunteers as a teacher for underprivileged kids, acting as a mentor and positive role model to children who don't otherwise have one to look up to. A well-known passion of Ayesha's involves a sensuous yet elegant type of belly dance built on the principles of ballet called Raqs 'al Sharqi, or Egyptian cabaret. She teaches her passion to eager students. She is also an anchor and hostess which has also been working and representing Pakistan in United States of America. Her show "Kahani Pakistani" is among the most popular show on American famous channel "Voice of America", she is reporter, television anchor and produce of Voice of America Urdu Service (U.S. State Department). She has also been Miss Pakistan World and Mrs. District of Columbia USA Earth 2016.  Hoping to be a positive role model for women the world over, Ayesha also is a motivational speaker for young women from all walks of life, inspiring them to break free from the confines of expectations (whether societal or self-inflicted) and pursue their dreams, keeping in mind their own respective beliefs and values. Her goal is to conquer all one's fears and become the best version of oneself a woman dreams of being. Currently, Ayesha is also a judge for some of the world's most well-known pageants. There, she also trains aspiring pageant competitors to excel in pageants as well as in the workplace, and is the only Pakistani on the panels. Ayesha is also a professional pageant coach, and has coached three aspiring queens into pageant crowns.  
[2]
professional life
Ambassador of Peace and love
An ultimate lifelong goal of Ayesha's is to promote Love and Peace. Particularly focused on India-Pakistan friendship, she has uncovered the power of friendship. Her friendships with Miss Israel and Miss India have often made headlines. She dreams of oneness across a culture that transcends boundaries. 
InternationalMedia coverage
In the media sphere, Ayesha has made her mark in many arenas, from walking the ramp as a showstopper at Mercedes Benz New York Fashion Week, to writing beauty columns, to working with charities such as Becky's Fund and CDRS (Comprehensive Disaster Response Services). She has received extensive international exposure and has been featured in publications such as Vogue India, INK Magazine, Hello Magazine, Dawn News, and Khaleej Times. 
[3]
media
Personal Life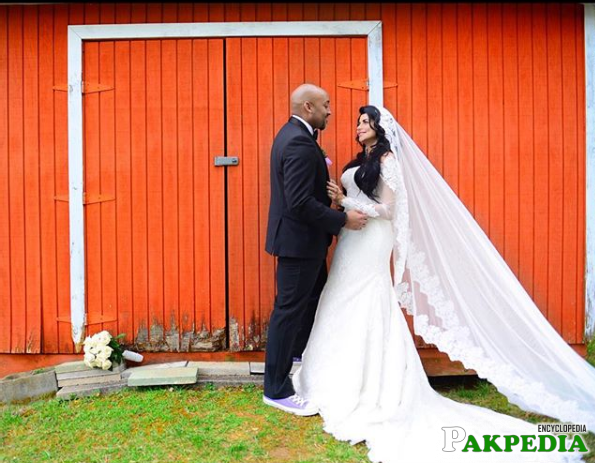 Ayesha Gilani got married to Randall Taylor, who is a  filmmaker also. The couple got narried 2 years ago. They are living happily in Washington DC,USA. They both running thier own production house named "Hubby-wife productions". They have no children yet. 
Awards and Achievements
Miss Tourism Queen International 2009
Before winning Miss Pakistan World, Ayesha Gilani participated in Miss Tourism Queen International 2009, world's fifth largest pageant. Ayesha Gilani won Miss Elegant runner up within the pageant.
Miss Earth 2009
Then on November 2009, Ayesha Gilani represented Pakistan in third largest pageant i.e. Miss Earth. With her growing popularity and perfect figure, many critics predicted that she will definitely be in top sixteen in pageant. Expectations were very high but unfortunately she could not make it. However she did make it in top fifteen in talent finals with her belly dance performance. During this pageant, she also got a life time chance of meeting her hero, Pakistan's former president
Parvez Musharraf
.  
[4]
Awards
Beauty of the World 2010
Next year on May 2010, Gilani represented
Pakistan
in another beauty pageant held in China. This time, this top model was awarded with the title of Beauty of Asia 2010. After she was crowned for the first time, this was her third international beauty pageant. Ayesha Gilani also became the first girl who participated in three international pageants in one year; all under the Pakistan World Company. She completed her one year contract with Miss Pakistan World in August 2012 by winning the beauty of Asia 2010 in China. Thanks to Ayesha Gillian, this was the first ever continental title that Pakistan won. 
Work in Showbiz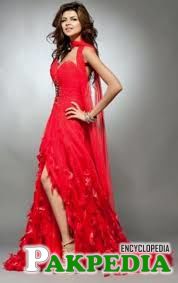 After winning three beauty titles, Ayesha Gilani's life got busy. She was considered the first preference of organizers for hosting their events. She also signed some movies and modeling assignments. She believes that all her work will be served as a role model for women all over the world. On September 2011, Ayesha Gilani was the show stopper for Pakistani designer Rani Emaan, who is launching her fashion designs in fashion industry. This event, Mercedes Benz New York Fashion Week, is the most prestigious fashion events of world.  
[5]
Showbiz
Ayesha Gilanis Awards
Miss Pakistan World 2009 – Canada/Pakistan (Winner/Queen)
Miss Congeniality 2009
Beauty of Asia 2010 – Beijing, China ( Title winner. First continental win in Pakistan's history.)
Miss Earth Pakistan 2009-Philippines(Third largest pageant in the world)
 Talent top ten.
 "Desenyo Pandi" traditional runway show winner.
 Media favorite; voted top 10 all 3 weeks of pageant. 
Miss Congeniality runner up
Miss Tourism Queen Pakistan 2009-Shanghai, China Fifth largest pageant in the world.
Miss Elegant runner up
Talent semifinalist
Beauty of Pakistan 2010-China(Titleholder)
Miss Globe Pakistan 2010 – Turkey/Cyprus(Titleholder)