Attock (big place that makes gasoline, etc., from oil) Limited (ARL) was incorporated as a Private Limited Company in November, 1978 to take over the business of the Attock Oil Company Limited (AOC) relating to making better/making more pure of oil extracted from the ground and supplying of high-quality petroleum products. It was (after that) converted into a Public Limited Company in June, 1979 and its shares are quoted on the Pakistan Stock Exchange Limited in Pakistan. The Company is also registered with Central Storage-place Company of Pakistan Limited (CDC).
| Title | Description |
| --- | --- |
| Details | |
| Type: | Company |
| Traded As: | Oil |
| Industry: | Oil Refining |
| Founded: | 1922 |
| Headquarter: | Rawalpindi, Pakistan |
| Deputy General Manager: | Ejaz H. Randhawa Operations, Planning & Development |
| Chief Executive Officer: | M. Adil Khattak |
| Achievement Awards: | 7 |
| Revenue In PKR (: | TTM) 107.97bn |
| Location: | Attock Refinery Ltd The Refinery, Morgah Rawalpindi 46000 Pakistan PAK |
| Number of Employees: | 980 |
| Net Income in PKR: | 6.68bn |
| Fax: | +92 51 5487093 |
| Phone No: | +92 51 5487041 |
| Website : | http://www.arl.com.pk/ |
| Area Served : | Pakistan |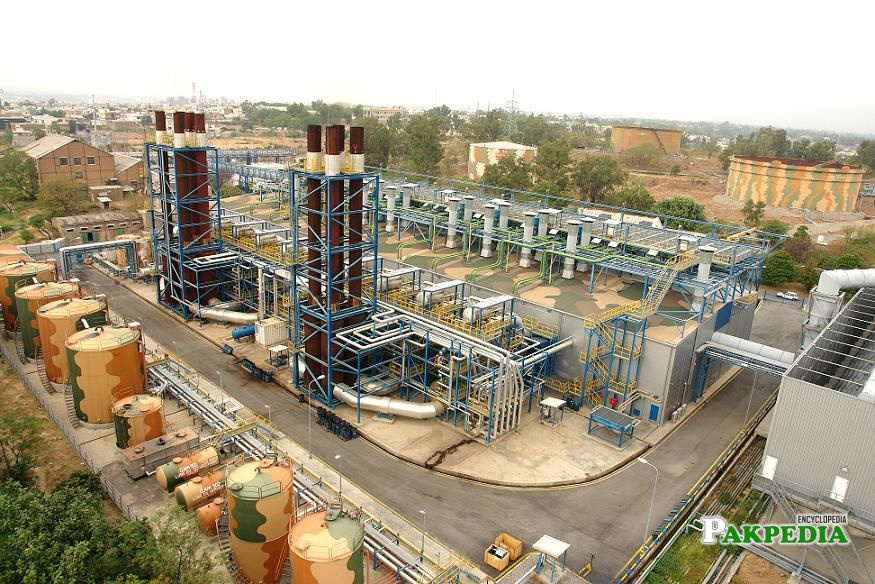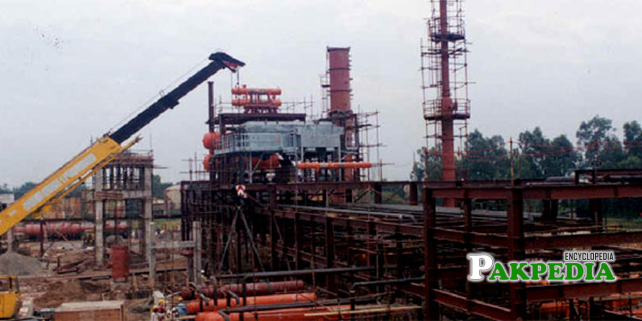 Overview of Company

Attock Refinery Limited engages in the refining of crude oil in Pakistan. The company produces a range of petroleum products, including naphtha, JP-8, kerosene oil, paving grade asphalts, low sulfur high speed diesel, and winterized diesel, as well as low sulfur, benzene, and aromatics petrol. It also provides medical and laboratory services. Attock Refinery Limited also exports its petroleum products. The company was founded in 1922 and is headquartered in Rawalpindi, Pakistan. Attock Refinery Limited is a subsidiary of The Attock Oil Company Limited.[1] Overview of Company 
Original Paid-Up
Original paid-up capital of the Company was Rs 80 million which was subscribed by the holding company i.e. AOC, Government of Pakistan, investment companies and general public. The present paid-up capital of the Company is Rs 852.93 million.
Rich Experience

ARL is the pioneer of crude oil refining in the country with its operations dating back to 1922. Backed by a rich experience of more than 90 years of successful operations, ARL's plants have been gradually upgraded / replaced with state-of-the-art hardware to remain competitive and meet new challenges and requirements.It all began in February 1922, when two small stills of 2,500 barrel per day (bpd) came on stream at Morgah following the first discovery of oil at Khaur where drilling started on January 22, 1915 and at very shallow depth of 223 feet 5,000 barrels of oil flowed. After discovery of oil in Dhulian in 1937, the Refinery was expanded in late thirties and early forties. A 5,500 bpd Lummus Two-Stage-Distillation Unit, a Dubbs Thermal Cracker Lubricating Oil Refinery, Wax Purification facility and the Edeleanu Solvent Extraction unit for smoke-point correction of Kerosene were added.
Capacity of Refinery

There were subsequent discoveries of oil at Meyal and Toot (1968). Reservoir studies during the period 1970-78 further indicated high potential for crude oil production of around 20,000 bpd. In 1981, the capacity of Refinery was increased by the addition of two distillation units of 20,000 and 5,000 bpd capacity. Due to their vintage, the old units for lube/ wax production, as well as Edeleanu, were closed down in 1986. Another expansion and up gradation project was completed in 1999 with the installation of a Heavy Crude Unit of 10,000 bpd and a Catalytic Reformer of 5,000 bpd. In 2000, a Captive Power Plant with installed capacity of 7.5 Megawatt was commissioned.[2] Capacity of Refinery 
Latest Expansion Up-Gradation

The latest Expansion / Up-gradation Project completed in November 2016 comprised the following:
Diesel Hydro Desulphurization (DHDS) unit: This has reduced Sulphur contents in the High Speed Diesel to meet Euro II specification
Preflash unit: This has increased refining capacity by 10,400 bpd
Light Naphtha Isomerization unit: This has enhanced production of Premium Motor Gasoline by about 20,000 M. Tons per mont
Expansion of existing Captive power plant by 18 MW
ARL's current nameplate capacity stands at 53,400 bpd and it possesses the capability to process lightest to heaviest (10-65 API) crudes. The Company is ISO 9001, ISO 14001, ISO/IEC 17025, OHSAS 18001 certified and is the first refinery in Pakistan to implement ISO 50001 (Energy Management System)
Series of Firsts
First refinery of the region (1922)
First to start dispensing major products through pipeline using computerized metering system (1987)
First to produce low sulfur furnace (less than 1%) (1998)
First to produce low sulfur diesel (less than 0.5%) (1998)
First to achieve ISO 9002 certification for quality control laboratory (1999)
First to produce low lead premium gasoline direct from refinery process (1999)
First to produce polymer modified asphalt (2001)
First refinery/first petro-chemical plant / first major industry to get ISO 9001:2000 certificate (2001)
First refinery / first petrochemical plant/first major industry to get ISO 14001 certificate (2002)
First major industry to get OHSAS 18001 certification (2006).
First in Oil and Gas sector to get ISO 17025 accreditation (2007)
ISO 50001 Self Implementation (2012)
Products
Liquefied Petroleum Gas (Lpg)
Solvent Grade 45/120
Export Naphtha
Unleaded Premium Motor Gasoline (Pmg)
Mineral Turpentine (Mtt)
Kerosene Oil
Jp-1
Jp-8
High Speed Diesel (Hsd)
Jute Batching Oil (Jbo)
Light Diesel Oil (Ldo)
Low Sulfur Fuel Oil (Lsfo)
Furnace Fuel Oil (Ffo)
Residuel Furnace Oil (Rfo)
Paving Grade Asphalts
Achievement Awards
UN Global Compact Award 2010-2011
Annual Environmental Excellence Award 2011
ECO Green Award 2011
RoSPA Award 2013
Best Corporate Report Award 2012 (ICAP & ICMAP)
Best Sustainability Report Award 2012 (ACCA & WWF)
HRBS Talent Triangle Award 2012
Future Projects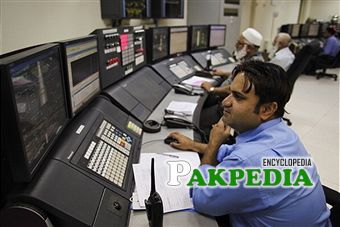 Viability of further expansion / upgradation of the refinery will depend on sustainable local crude availability, quality of crude, demand supply situation of products and the prevalent product specifications in the country.
Refinery Upgradation
In order to further improve the product specifications and enhance value added products' volume, installation of process units like Continuous Catalytic Regeneration (CCR) Naphtha Reforming Unit, Hydrocracker and Delayed Coker units are being explored.
New Refinery
ARL also has plans to install a state-of-the-art new deep conversion green- field refinery of 50,000 BPD capacity, if sustainable enhanced supplies of local crude from North become available and the Government comes up with investment friendly Refining policy.
White Oil Pipeline Project
This project comprises of a cross country product oil pipeline from Machike-Taru Jabba- Peshawar. The Project is on hold due to various issues related to throughput, guarantees and tariff considerations.
Management
M. Adil Khattak, Chief Executive Officer
Ejaz H. Randhawa, Deputy General Manager  Operations, Planning & Development
Syed Asad Abbas, Assistant General Manager Finance & Corporate Affairs
Brig. (R) Javed Iqbal Malik, Assistant General Manager (Human Resources & Administration)
Asif Saeed Senior Manager Commercial & Materials Management
Salman Tariq, Senior Manager  Maintenance
Munir A.Temuri, Senior Manager Technical Services
Anwer Saeed, Manager Health, Safety, Environment  and Quality
Saeed Uddin Faruqi, Manager Engineering
Usman Ishaq, Deputy Manager Business Review & Assurance Department 
Overall
| | |
| --- | --- |
|  Beta[3] Overall |  1.53 |
|  Market Cap(Mil.) |  ₨21,391.48 |
|  Shares Outstanding(Mil.) |  85.29 |
|  Dividend |  6.00 |
|  Yield (%) |  2.39 |
Financials
| | | |
| --- | --- | --- |
| __ | Industry | Sector |
|  P/E (TTM) | 27.66 |  16.34 |
|  EPS (TTM) | — |  — |
|  ROI | 7.99 |  34.70 |
|  ROE | 11.93 |   17.10 |
Peer Analysis
| Company | Revenue (TTM) | Net income (TTM) | Market cap | Employees |
| --- | --- | --- | --- | --- |
| Pakistan Refinery Ltd | 71.13bn | 1.29bn | 4.84bn | 288.00 |
| Hi-Tech Lubricants Ltd | 7.80bn | 778.94m | 8.59bn | — |
| Byco Petroleum Pakistan Limited | 88.57bn | 1.40bn | 13.44bn | 700.00 |
| Attock Refinery Ltd | 107.97bn | 6.68bn | 21.39bn | 980.00 |
| Shell Pakistan Limited | 162.83bn | 6.45bn | 33.26bn | 425.00 |
| National Refinery Limited | 111.64bn | 7.84bn | 36.12bn | 1.09k |
| Hascol Petroleum Ltd[4] Peer Analysis | 153.81bn | 1.40bn | 38.37bn | 519.00 |
| Attock Petroleum Ltd. | 145.69bn | 5.07bn | 47.67bn | 378.00 |
| Pakistan State Oil Company Limited | 943.29bn | 18.88bn | 98.73bn | 1.83k |
Other Board Members On Board Members
| | | |
| --- | --- | --- |
| Name (Connections) | Type of Board Members | Primary Company |
| Shuaib Malik | Chairman of the Board | National Refinery Limited |
| Abdus Sattar | Member of the Board of Directors | National Refinery Limited |
| Tariq Khan FCA | Member of Audit Committee | Investment Corporation of Pakistan |
| Wael Pharaon | Member of the Board of Directors | National Refinery Limited |
| Laith Pharaon | Member of the Board of Directors | National Refinery Limited |
| Sajid Nawaz | Member of the Board of Directors | Pakistan Oilfields Limited |
| Shamim Khan | Member of the Board of Directors | IGI Insurance Limited |
| Jamil Khan | Member of the Board of Directors | Attock Refinery Limited |
| Babar Nawaz | Member of Audit Committee | Attock Cement Pakistan Limited |
Contact Information
Head Office Registered Office
Address: Attock Refinery Limited Morgah, Rawalpindi, Pakistan.
Tel: +92 51 5487041- 45
Fax: +92 51 5487093-4
E-mail: info@arl.com.pk & arl@comsats.net.pk