The fall of Mughal Empire in eighteenth century saw the rise of Sikhs in Punjab and Durrani Afghans to the West. Attock became a battle ground between two contending powers. British finally ended the feud by subjugating both Sikhs and Afghans in the nineteenth century. British at the same time also brought rail line to the area, built first permanent bridge in 1880 over the Indus River. 
| Title | Description |
| --- | --- |
| Information | |
| Location: | Pakistan |
| City Council: | Akhori ,Baryar, Salar. |
| Nickname: | Ak |
| Towns: | 1 |
| Type: | City |
| Former name: | The original name of Attock District was Attock. It was changed to Campbellpur after the Commander-in-Chief of British forces Sir Colin Campbell who rebuilt the city of Campbellpur. The name of the district was changed to Attock as of 1978 again. Attock city is the district headquarter |
| Local Language Name: | Attock |
| Province: | Punjab, Pakistan |
| Coordinates : | 35°46′0″N 72°22′0″E |
| District: | Attock District |
| Website: | www.attockonians.pk |
| Region: | Punjab |
| Founded by: | 1978 |
| Elevation: | 2,758 m (9,049 ft) |
| Union councils: | Srwala, Mirza, Akhori ,Baryar, Salar. |
| Language | |
| Official Language: | Urdu,Pashto |
| Native Language: | Urdu Punajb English pasto |
| Other Languages: | Pashto was the language of 8.3% and Urdu – of 1.1%. The Punjabi dialect of the eastern Fateh Jang Tehsil is called Sohāī̃ and belongs to the Dhanni dialect group. The dialects of Pindi Gheb Tehsil (called Ghebi) and of Attock (sometimes called Chacchi) have been classified as part of Hindko "proper" |
| Government | |
| Government Type: | Attock District |
| District Administrator: | Sheikh Aftab Ahmed |
| District Coordination Officer: | Malik Ihtebar Khan (NA-58) |
| Deputy Mayor: | Muhammad Zain Elahi (NA-59) |
| Assistant Commissioner: | Ms Eman Tahir |
| Area | |
| City: | 6,857 km² |
| Water: | 36°C, Wind NE at 13 km/h, 39% Humidity |
| Population | |
| City: | 1.2 million |
| Metro: | 1. million |
| Urban: | ,829,180 |
| Time zone | |
| Time zone: | UTC+05:00 |
| Summer (DST): | PDT (UTC+6) |
| Codes | |
| Postal code: | 43600 |
| Dialing code: | 057 |
| Vehicle registration: | AK, Vehicle Verification Punjab Khyber Pakhtunkhwa (KPK) RNO XXXX ENO XXXX CNO XXXX |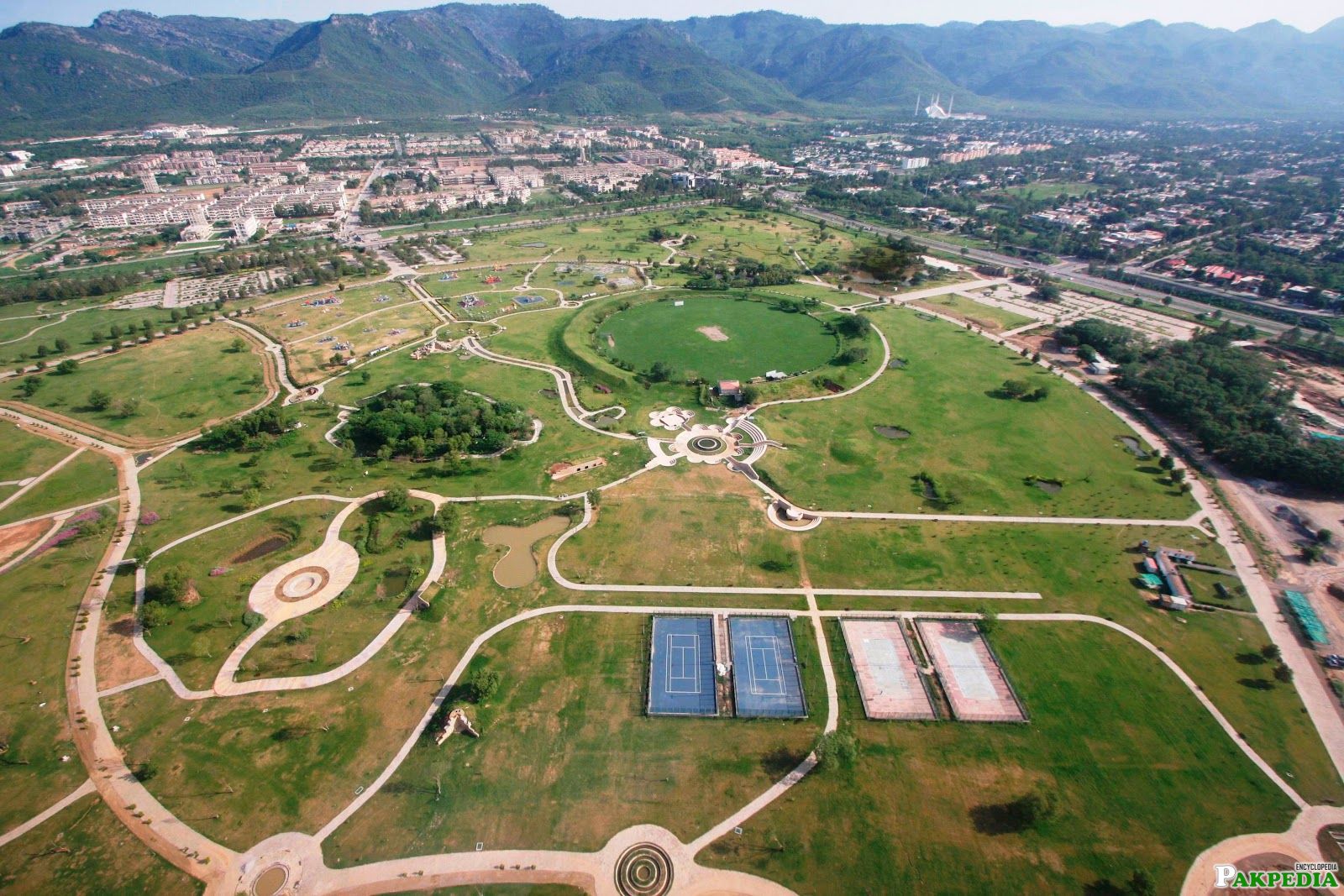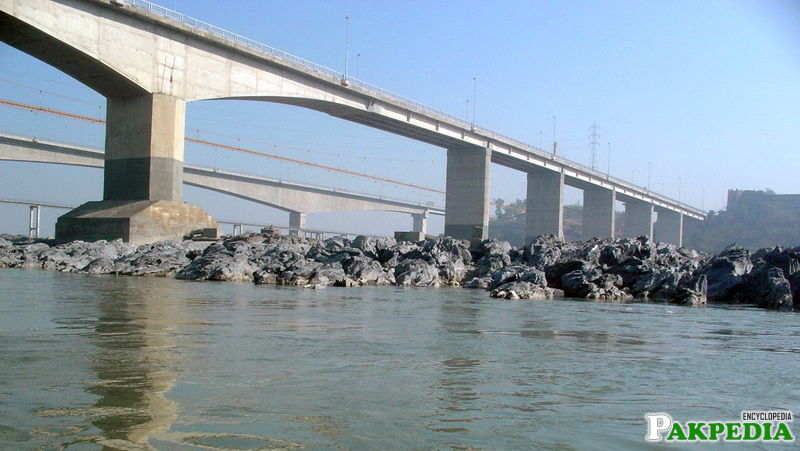 Attock

District Attock is surrounded on the North by Swabi and Haripur districts of Khyber Pukhtunkhwa, on the East by Rawalpindi, on the South by Chakwal district, on the South-West by Mianwali district, in the West by Kohat district and on North-West by Nowshera district of Khyber Pukhtoonkhwa. The Indus River flows along the Western boundary of the district for about 130 Kilometers. It divides Attock district from the three bordering districts of Khyber Pukhtoonkhwa.
Attock district is spread over an area of 6857 square kilometers comprising of following six tehsils:
Attock
Fateh Jang
Jand
Hassan Abdal
Hazro
Pindi Gheb
Attock is the Eastern terminus of the Kabul-Attock and is a corridor to the Central Asia. However unlike the modern highways, this corridor is not a work of engineering marvel but an act of nature as it was naturally carved through the Hindu Kush Mountains by the legendry Kabul River and its numerous tributary rivers and streams. The 435 miles long journey of River Kabul starts just West of the Kabul city in Afghanistan and ends at Attock where it ultimately falls into the River Indus.
History
Attock is a place of great historic significance. Emperor Akbar the Great, the grandson of Babar, recognized the strategic importance of this area in 1581 and built the famous Attock Fort Complex. The fall of Mughal Empire in eighteenth century saw the rise of Sikhs in Punjab and Durrani Afghans to the West. Attock became a battle ground between two contending powers. British finally ended the feud by subjugating both Sikhs and Afghans in the nineteenth century. British at the same time also brought rail line to the area, built first permanent bridge in 1880 over the Indus River. The district was named as Campbellpur after the name of Sir Campbell who laid foundation stone of Campbellpur City in 1908 a few kilometers away on South-East of Attock Khurd Town. The district was constituted in 1904 by taking Talagang tehsil from Jhelum district and Pindi Gheb, Fateh Jang and Attock tehsils from Rawalpindi district. The city was renamed as Attock in 1978.
Population
Name
Status
Population
Census
1972-09-16
Population
Census
1981-03-01
Population
Census
1998-03-01
Population
Census
2017-03-15
Attock
District
748,890
876,667
1,274,935
1,883,556
Education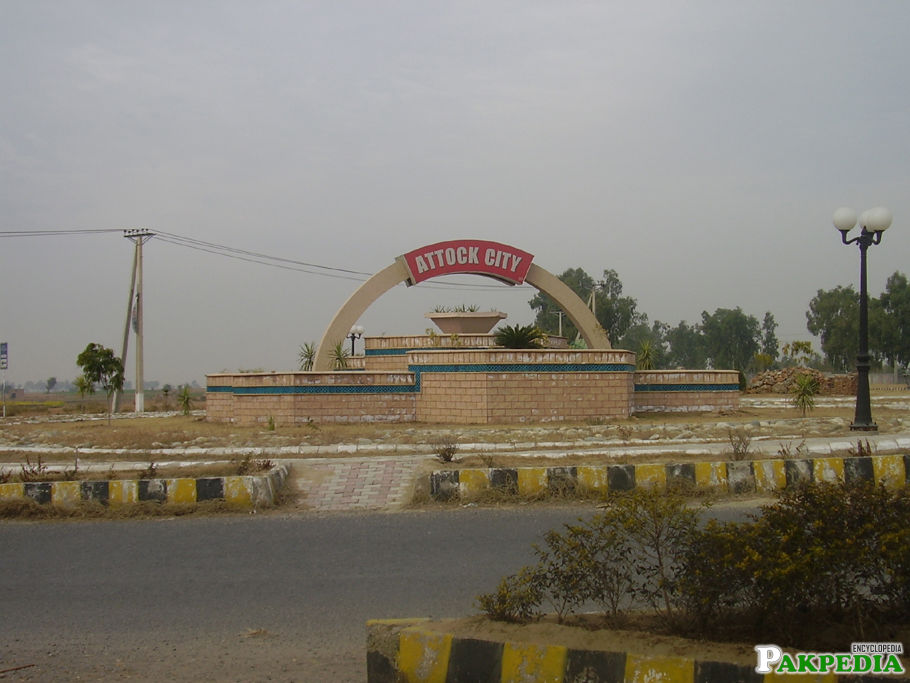 Attock ranks 16th among the highest litracy rate cities of pakistan. Attock's urban pouplation is mostly highly educated. while the trends of rural population is also shifting towards education. following are some the major educational institues in Attock.
Universities
Comsats Intitute of information Technology. 
Education university. 
Degree colleges
Attock Degree college, Attock
Fizaia degree college F6-RF, Kamra, Attock
Fizaia degree college MRF, Kamra, Attock
Higher secondary schools
 Army public college
Cadet college Hasanabdal
Cadet college Fatehjang
Secondary Shcools
City school
Behria Foundation
Fauji Foundation
Climate

Attock district has a climate of hot summers and cold winters. The Northern part of the district is more humid and is more moderate in climate relative to the Southern part of the district due to the higher altitude. Geographically, the district is mainly hills, plateaus and dissected plains. The Indus River flows on the Northern and Western borders of the district. After Haripur, the Haro River passes through the North of the tehsil of Attock where there is a flood plain with fertile soil. The district's average annual rainfall is 783 mm.
Other salient features of Attock are as below:
Agriculture
Important Places
Industry
Pakistan Oil Field Limted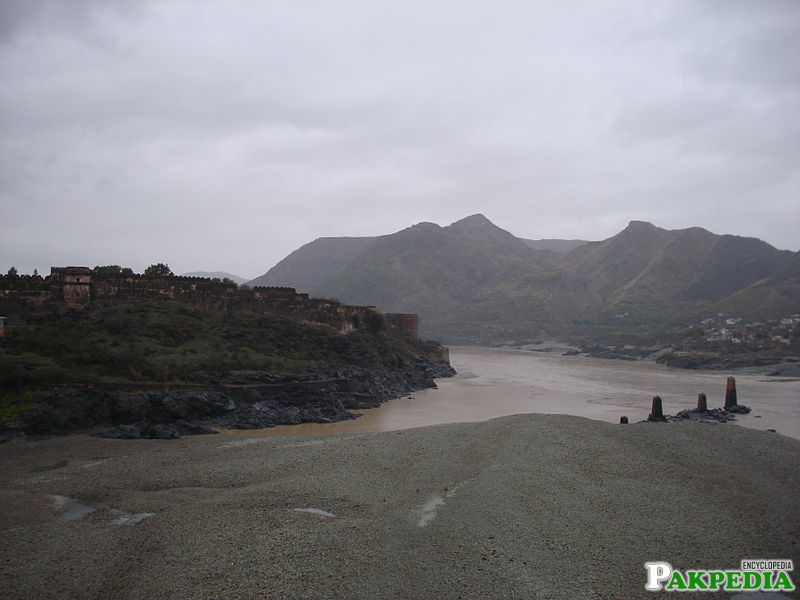 Pakistan Oilfields Limited (POL) was founded on November 25, 1950 and is one of the oldest Pakistani exploration and production company. In 1978, POL took over the exploration and production business of AOC. Since then it has been investing independently and in joint ventures with various E&P companies for the search of oil and gas in the country. Aside from exploration and production of gas, POL also operates an extensive network of pipelines for transporting its own crude oil as well as that of others to ARL. It also manufactures LPG, Solvent Oil and Sulphur. 
Languages
Punjabi: 90%
Pashto: 5%
Urdu: 5%
Famous Points
Attock Fort
Haro River
Kala Chita pahar
POF Sanjwal
Kamra Airbase
Lawrence pore Textile Mil
Gazi Barotha Electricity Project
Dakhni natural gas field
National Refinery Limited
The Attock Oil Group of Companies through the process of Privatization has acquired 51% shareholding of National Refinery imited, Karachi with Management control and thus become the largest Group having huge investment in Oil & Gas and Refining sector of Pakistan. National Refinery Limited (NRL) was incorporated as a Public Limited Company at Karachi in 1963. NRL is a petroleum refining and petrochemical complex producing a wide range of fuels, lubes, BTX (petrochemicals), asphalts and specialty products for domestic consumption and export. NRL has crude oil processing capacity of 2,710,500 tonnes per annum (TPA), its lube refineries have a designed production capacity of 176,200 TPA of lube base oils (LBO) and its BTX unit has a designed production capacity of 25,000 TPA. NRL enjoys a competitive edge as it is the only refinery producing lube base oils in Pakistan. [1] NATIONAL REFINERY
Attock Petroleum Limited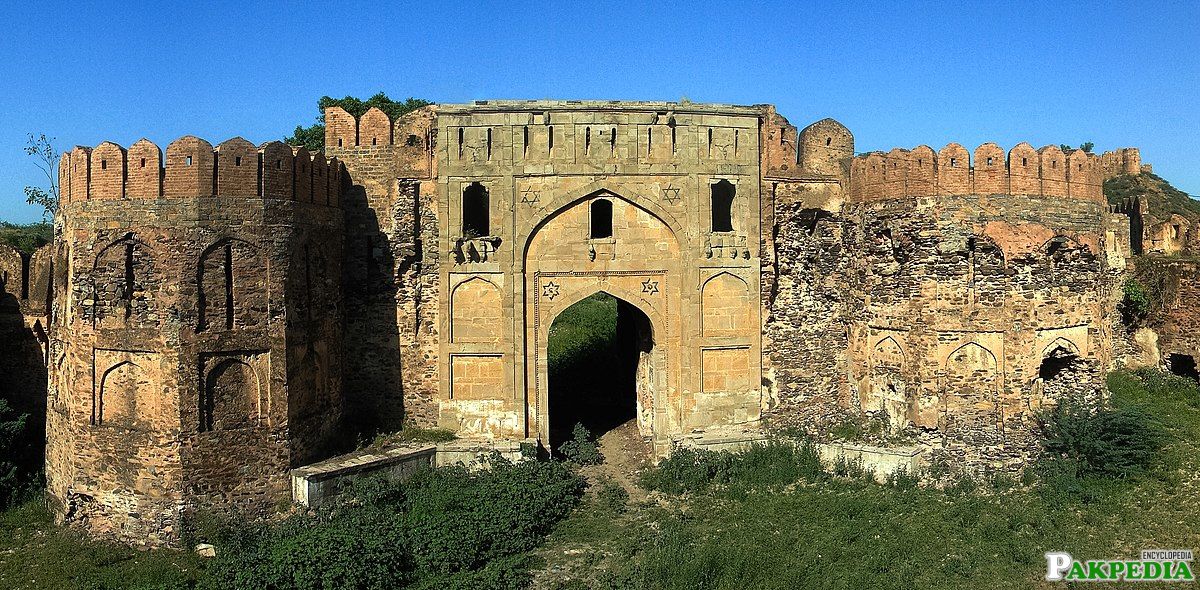 Attock Petroleum Limited (APL), sponsored by the Pharaon Commercial Investment Group Limited and Attock Oil Group of Companies, started its operations in 1997. Main objective of APL was to establish a Group Company in downstream petroleum sector for marketing of petroleum products in Pakistan, which historically was restricted to three major players in this field. APL has been able to effectively penetrate the market in a short period of time by competing with well-established OMCs. APL is the only OMC in Pakistan belonging to a Group involved in Oil Exploration, Production and Refining thus ideally suited to proficiently fulfilling its customers' needs. [2] Attock Petroleum
Over the last five years, APL has expanded its retail outlet network at an appreciable pace with its 128th Retail Outlet already commissioned in December 2005. Further, with its latest Storage Terminal at Rawalpindi and planned storage terminals at Mehmood Kot, Machike, Taru Jabba and Port Bin Qasim, the Company is well-equipped to meet the demand of its customers. APL has become a major exporter of petroleum products including road bitumen to Afghanistan and is also facilitating export of Naphtha to Middle East, Far East and South Asia. APL also offers a wide range of petroleum products and lubricants. It is also registered with Afghan Investment Support Agency (AISA) to operate in Afghanistan as an OMC and has established its office in Kabul. 
Attock Cement Pakistan Limited
Attock Cement Pakistan Limited (ACPL) was incorporated in Pakistan on October 14, 1981 as a Public Limited Company and is listed on the Karachi Stock Exchange. The company started its commercial production on June 1, 1988. ACPL's current production capacity is 2,400 MTPD. Due to an overall surge in cement demand in the country over the last couple of years coupled by growth in regional market, ACPL has decided to increase its production capacity to 5,400 MTPD by setting up a new plant with a capacity of 3,000 MTPD. The new plant is scheduled to be completed and start trial production by January 2007. [3] CEMENT PAKISTAN LIMITED
LIMITEDAttock Hospital PVT
AHL was incorporated on August 24,1998. It is a wholly owned subsidiary of ARL. The company is engaged in providing medical services to the employees and families of Attock Group Companies and to the community of Morgah region in Rawalpindi. AHL is dedicated to the development of an integrated system of health care services, with a commitment to service excellence. [4] ATTOCK HOSPITAL
Attock Information Technologies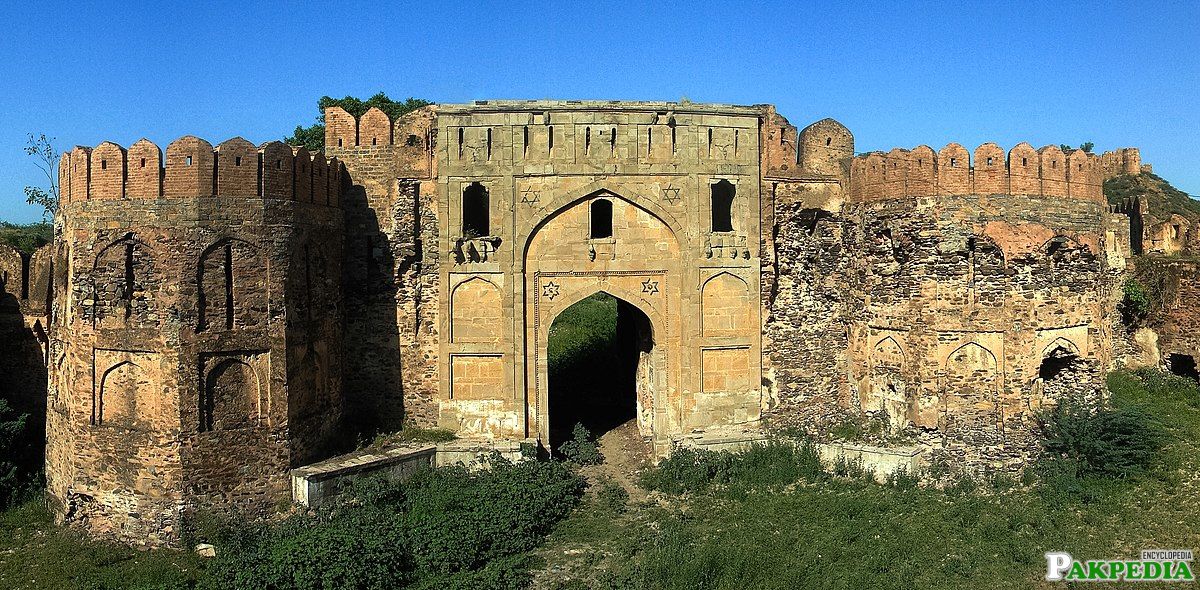 AITSL is an emerging Information Technology services company. It is assisting the Attock Group Companies in adapting to and implementing Supervisory Control and Data Acquisition, SCADA, Plant Automation, Oil Movement & Storage Solution, Remote Well Head, Pipeline Management and Monitoring as well as other technology intensive solutions. AITSL has been catering to the demands of IT related outsourcing, centralization of IT operations and services, design and implementation of Local and Wide Area Networks, Wireless Connectivity, Supervising ERP Implementation and CCTV based security solutions. Attock Information Technology Services (Pvt.) Limited (AITSL) was incorporated on October 27, 2000 as a Private Limited Company to setup basic infrastructure, communication systems and computer installation and provision of IT related services. [5] ATTOCK INFORMATION
Attock GEN Limited
Attock Group is dedicated in revolutionizing the way our world addresses the ever increasing problem of energy shortage. By investing in Attock Gen Limited(AGL), the Group became leader in accepting the challenge of Power Policy 2002 offered by the Government of Pakistan. The new cutting edge technology introduced in Pakistan not only maximized the power capacity of the country but also provided environmentally safe energy to the national grid. AGL has 25 years business partnership with National Transmission and Dispatch Company for dispatch of energy, backed by the guarantee of Government of Pakistan.
AGL is a 165 MW Gross Combined Cycle Fuel Oil Fired Thermal Power Plant with Nine (9) Reciprocating Engines and One (1) Steam turbine of world proven technology introduced by Wartsila Finland. The Company started its commercial operations in March 2009. [6] ATTOCK GEN LIMITED