Profile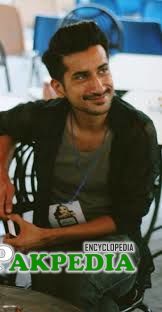 Asim Abbasi is a resident of
Karachi
. Asim Abbasi's film is first time going to screen on big screen and obviously he will face very tough competition although he had work hard to made the film a big hit. 
Education
Having done his undergraduate degree in Economics at the LSE, he worked in finance / investment banking for nine years at Salomon Smith Barney / Citigroup. He also had specialisation in the media sector.  
Career
He transitioned to the creative side in 2010, writing about the male gaze and Pakistani cinema at SOAS and making student shorts at the London Film Academy. In 2012, he started writing and directing his own short films. These have played at numerous festivals including the BAFTA-recognised Aesthetica Short Film Festival, Cannes Court Métrage, HollyShorts, Williamsburg Independent, NewFilmmakers NY, Jaipur FIlm Festival and Shortini Italy where "Whore" won the audience award for best short film. In 2016, he formed Indus Talkies with the purpose of making feature length films that focus on Pakistan and diaspora themes and bring authentic stories to world cinema audiences.  
[1]
career,project
Projects
Asim Abbasi has done numerous fabulous projects that not only gained fame to him but for Pakistan also. These are :Little Red Roses, Once a Man, Whore, Anathema, Game of Maids, Beggars belief are short films made by Asim Abbasi. Butterfly Ashes was a feature trailer. 
Cake
"Cake"  is Asim Abbasi's first feature as writer/director under the banner. Set in the present-day world of Karachi and London, the film tells the story of two siblings who are forced to reconnect and confront the wounds of their past and realise that sometimes the only way for a family to move forward, is by finding a way back. Cake offers a heartfelt look at the realities of life and death, of past and present, of choices and consequences. The film unfolds a story about the passage of time seen through the eyes of one family member to another. The cast is led by leading Pakistani actors
Aamina Sheikh
, Adnan Malik and
Sanam Saeed
.  Executive Producer of Cake, Sayed Zulfiqar Bukhari hosted the cast, crew and many members of the film and creative fraternity to celebrate the beginning of the film's London shoot. He comments "I have been watching the evolution of Pakistani cinema over the years and am excited to be a part of this project to showcase Pakistani talent to an international audience." CAKE is a film about responsibility and choices' according to Asim Abbasi, the writer and director of the film. 'The story unravels layer by layer, as the characters confront past secrets and buried truths.'. 
[2]
Cake
Best Director Award For Cake At UK AFF
Asim Abbasi helmed 'Cake' became the first Pakistani movie ever to have a world premier at Leicester Square in London even though the movie was already one of the most awaited movies of the year it just got to next level after the London premiere.  Asim Abbasi was awarded the best director accolade for this film at UK Asian Film Festival. Cake was screened at the festival on March 20, 2018 and the award ceremony was held on 25th March. Abbasi took to his twitter and wrote; 
[3]
Award
"Oh wow! So humbled and moved. Thank you @cometoUKAFF for the honour" 
Though he was not able to attend the ceremony. Thus, broadcast journalist Attika Choudhary accepted the award on his behalf.The film is slated to release on March 30, 2018