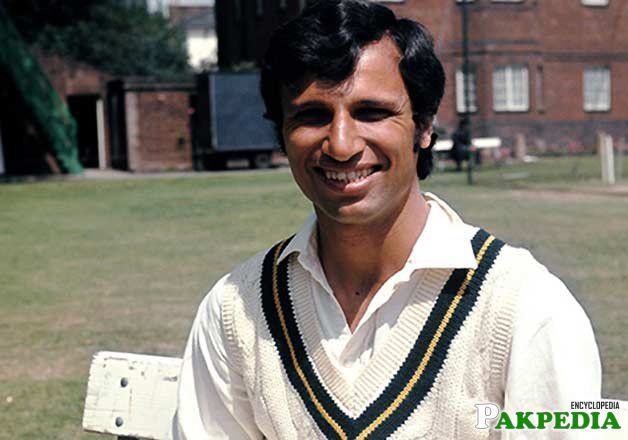 Asif Iqbal Razvi in Academy
Asif Iqbal Razvi Celebrating
Asif Iqbal Razvi Hitted Hard
Asif Iqbal Razvi on Bech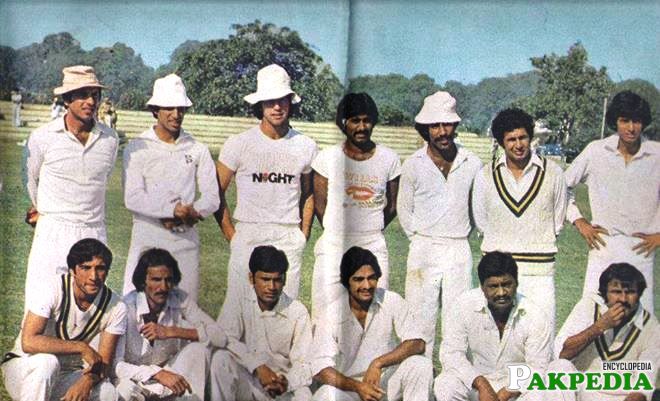 Asif Iqbal Razvi With His Team
Career
Early Career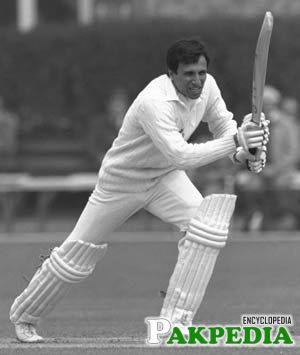 Starting a seam bowler, he went on to be an established batsman. Admired for his style and fearless approach to the game, Asif has his detractors too, after his name cropped up in the match-fixing controversy. Suvajit Mustafi lists out 15 facts about the Pakistan cricketer, who was born in India.His uncles played the game at a higher level. He is the nephew of Ghulam Ahmed, the former India captain and off-spinner. Living in a joint-family, cricket was everywhere in the house and young Asif got encouraged by his uncles to take up the game.Asif continued his cricket and was a swing bowler, who could bat a bit. In 1964-65, he made his Test debut against Australia at Karachi. He opened bowling for
Pakistan
 and batted at No 10.
South Zone against Pakistan
When Pakistan toured Indian in 1960-61, Asif was already playing Ranji Trophy as a medium-pacer. In fact, the future Pakistani skipper played against the side while representing South Zone in a tour match.Asif hadnt just made a name for his footwork and brilliant cover-driving.Asif Iqbal was also the captain of Pakistan at the inaugural Cricket World Cup in 1975 and 1979 being the first person to lead Pakistan to the semi-finals of the world cup in 1979.Asifs uncle Ghulam Ahmed had foreseen his transformation into batsman long back. Predicting that Asif would be more successful as a batsman, his uncle had gifted him a new pair of gloves.
Transition to a batsman
Before the 1967 England tour, Asif developed back problems and he knew bowling would be difficult. He decided to concentrate more on batting. At Lords, Pakistan were staring a follow-on when he struck a timely 76, adding 130 with Hanif Mohammad. In the third Test at The Oval, Pakistan were staring an innings defeat at 65 for eight. Batting at No 9, Asif struck an inspiring 146. His maiden hundred was also the highest score by a No 9 in Test cricket for a long time. There was no looking back since then. Asif was selected to play for English county team Kent. In an opportunity of a lifetime, he got to play alongside the likes of Colin Cowdrey, Allan Knott and Derek Underwood. He played for them till 1982 and later even captained them.
Post Retirement
ICC match referee
Asif has also served the game as an international match referee in 1993. He officiated in a Test between India and Zimbabwe in Delhi in 1993. He also officiated in three ODIs in that series.
Settled in London
Asif has played many years for Kent and is now settled in London. He now calls himself a retired grandfather.  In a report from Wisden, Asif was quoted as saying,  lived a great life as a cricketer and Im really grateful to God for that. I never wanted to , but when you have children, grandchildren and they grow up and you never want to leave them. So they are the reason why we decided to settle down in England.