Ashir Singer
Ashir Young Talent Singer
Ashir Singer and Composer
Ashir
Ashir While Singing
Details
Born
Ashir was Born in ancient city Hassan Abdal Pakistan (12 January 1996) in a well educated family.
Hobby
He had a hobby of listening music from very young age. As he grown up he started to love and seek music. He started to take classes from Different Music Composer and Singers. Than in Start music was just his hobby which developed later as his passion and profession.
[1]
details
Recorded His First Song
He did lot of struggle to seek & learn music, which gave him success and he recorded his first song as a young artist in 2014 in order to check that whether people will like his vocals or not and he got a good response from many people.
Compositions a Sensational Profession
Later he got interested  in making compositions.After some Months he made a composition of his own breathtaking songs and people just loved his voice .
Career
Family Background
Ashir belongs to an educated family of Faisalabad where study comes first before anything else.
Education
Ashir is one in his family who was not interested in studies.He is the only boy of his family who studied till matriculation and never go to college/ university.But now Ashir getting the education of Singing and Composing.
Loves to Listen and Learn Music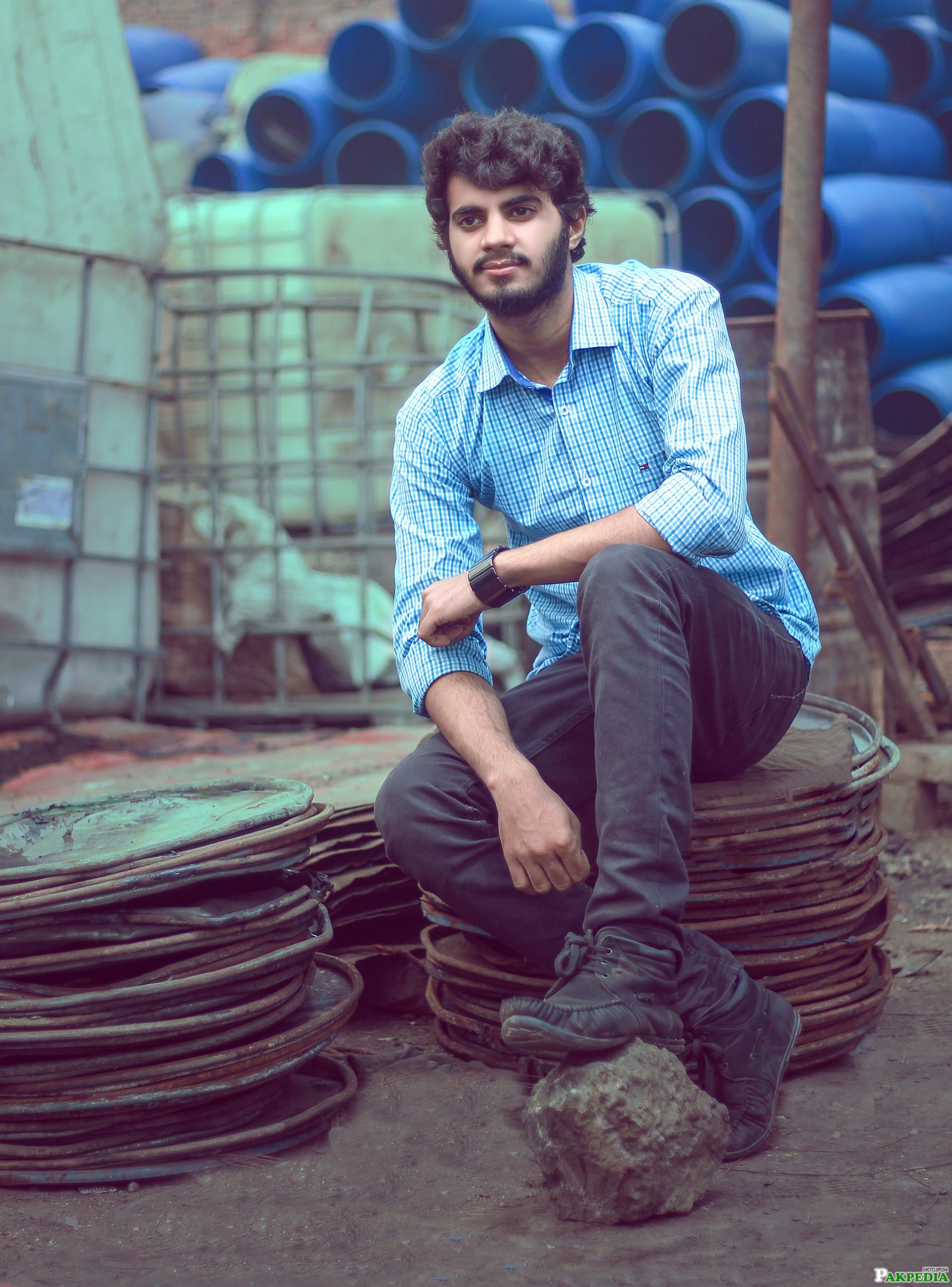 He loves to listen music. When he left his studies he started learning music without taking permission from his parents. He only asked  his grandfather who was strictly against the music but he didn't want to break his heart and later gave him permission to do that.
Started Music Career
He struggled hard for learning music which lead him to choose music as a career.Everything went well as he wanted to .He believes that God gave him this talent so he should utilize it. He made his songs that were sang and composed by him.
Found Good Teachers of Music
After a long struggle he found Good teachers of music .it wasn't easy for him because he is not from Musical family and he didn't Know how he can seek music but he professionally started to learn music.
Ashir Met to Lyricist and Composer
Then After a lot of Struggle He Met to Lyricist and Composer, and did work with them.He sang "Zindagi Dikha Raasta" for Saleem Shahid and got superb response. Then Indian Punjabi Company "White Hill" First time gave a chance to him and it was a big achievement for him as this company never gave chance to any Pakistani artist. Ashir Composed and sang song "Bechain hu" for white "Hill Music" and in this way his Journey Started.
Signed by the Company Indian Punjabi Big Company
And now he is the first artist of
Pakistan
who signed by one of leading Punjabi music company "White Hill Music" .He gives regards to the company that White Hill Music First Time gave him a chance to show his talent .
Ashir Songs List