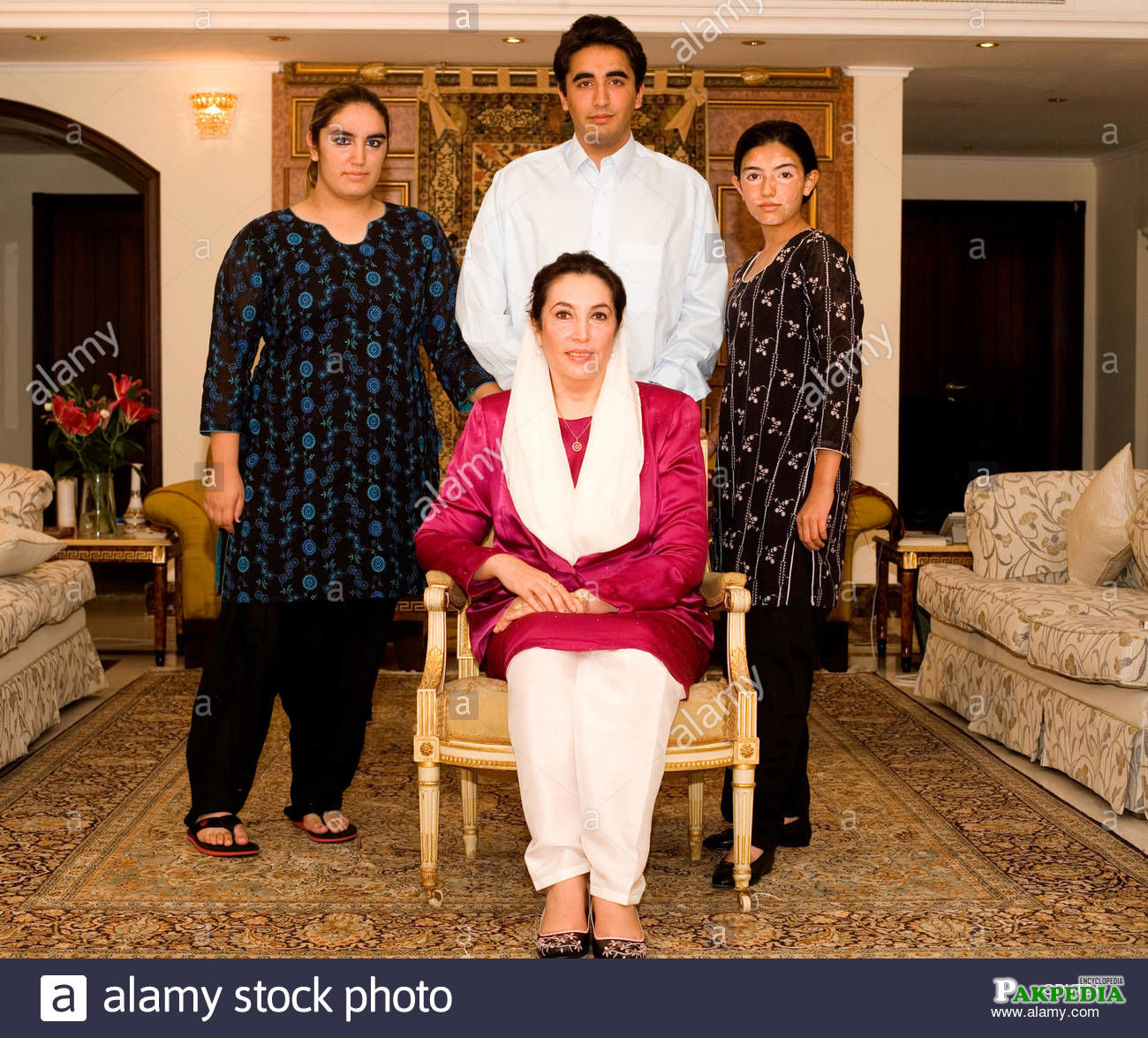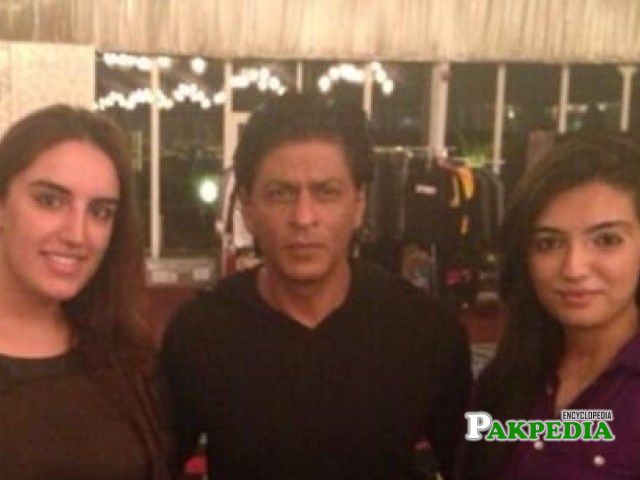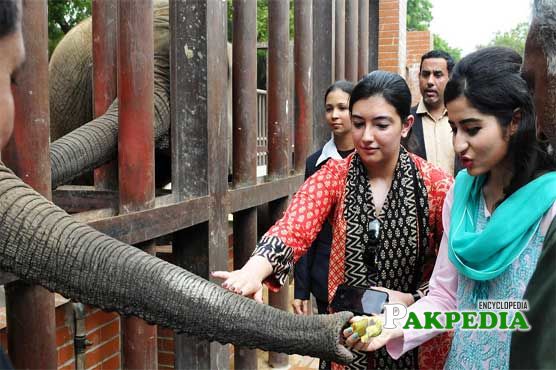 Biography
Aseefa Bhutto Zardari is a youngest daughter of Benazir Bhutto zardari and Asif Ali Zardari. She was born on 3rd Feb 1993 in London, England, United Kingdom. She was quite young when her mother Benazir Bhutto left her and was assassinated. She is a younger sister of Bilawal Bhutto Zardari and Bakhtawar Bhutto Zardari and was the first Pakistani baby to be vaccinated against polio after her mother launched a major immunisation drive in 1994. He belongs to a political family where her father, mother and every one from her father mother's side was in politics. 
Education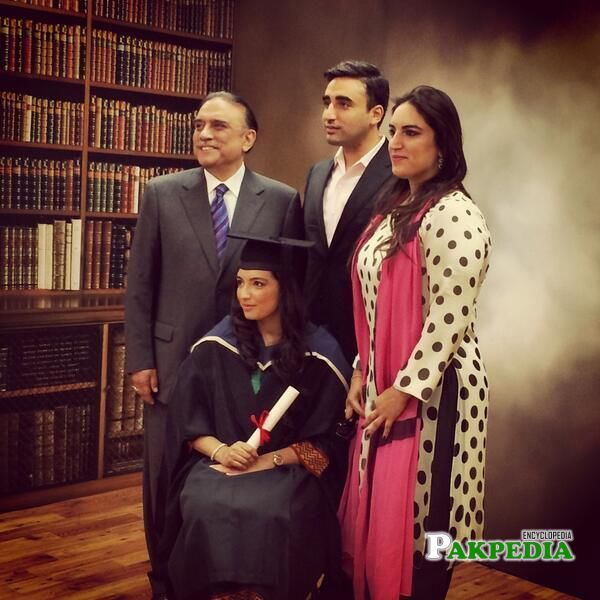 Aseefa Bhutto-Zardari, the youngest daughter of late former Prime Minister Benazir Bhutto and former President Asif Zardari,  graduated from University College London with a Masters degree in Global Health and Development. Her father, Chairman Pakistan People's Party Bilawal Bhutto-Zardari, and sister Bakhtawar Bhutto Zardari were present at the graduation ceremony held at Southbank centre in London. The ceremony was also attended by Wajid Shamsul Hasan, who served as Pakistan's former High Commissioner to London during two previous tenures of the
PPP
government. "The youngest Bhutto-Zardari now has an MSc," wrote Bilawal in a message on Twitter to congratulate his sister. Bakhtawar Bhutto, while congratulating her younger sister, shared several photos from the graduation ceremony as well as selfies with brother Bilawal Bhutto-Zardari.  "Congratulations to my little sister Aseefa Bhutto Zardari for her MSc in Global Health and Development from UCL," she wrote on Twitter congratulating her sister. 
[1]
Education Education
Family
Benazir Bhutto
Benazir Bhutto was born on June 21, 1953, in
Karachi
, Pakistan, the eldest child of former premier
Zulfikar
Ali Bhutto. She went on to found the Pakistan People's Party and serve as the nation's prime minister (from 1971 to 1977). After completing her early education in Pakistan, she pursued her higher education in the United States. Bhutto attended Radcliffe College from 1969 to 1973, and then enrolled at Harvard University, where she graduated with a Bachelor of Arts degree in comparative government. It was then onto the United Kingdom, where she studied at Oxford University from 1973 to 1977, completing a course in international law and diplomacy. 
[2]
Benazir Bhutto
Asif Ali Zardari
He was born on July 26, 1955 in Karachi, Pakistan. His father was a wealthy businessman, politician, and landlord. During his early years, he studied at both Saint Patrick's School in Karachi and in London with a focus on business. He was not successful in politics until his  arranged marriage to
Benazir
Bhutto on December 18, 1987. Due to his wife's death, his political career was launched forward and he became the leader of the 'Pakistan People's Party' in place of his wife. On September 6, 2008 he was elected president of Pakistan. 
[3]
Asif Zardari
Bilawal Bhutto Zardari
Bilawal Bhutto Zardari is a Pakistani politician, son of famous politicians Benazir Bhutto (Late) and Asif Zardari, Bilawal Bhutto Zardari was born in
Larkana
on 21st September 1988, he is current chairman of PPPP after his mother death. He is currently leading the biggest opposition party of Pakistan since 2013 General Election. 
[4]
Bilawal bhutto
Bakhtawar Bhutto Zardari
BBZ
Bakhtawar Bhutto Zardari
is the daughter of the former Prime Minister of Pakistan Mohtarma Benazir Bhutto & former President of Pakistan Asif Ali Zardari. She was born on 25th January, 1990 becoming the 1st child born to a sitting female prime minister. She is a sister of Bilawal Bhutto Zardari and Asifa Bhutto Zardari. She is a philanthropist making a diligent effort to promote human welfare, for which she established her own non-governmental organization named as save the flood & disaster victims organization for early recovery response to those impacted by natural calamities in Pakistan. 
[5]
Bakhtawar bhutto
Career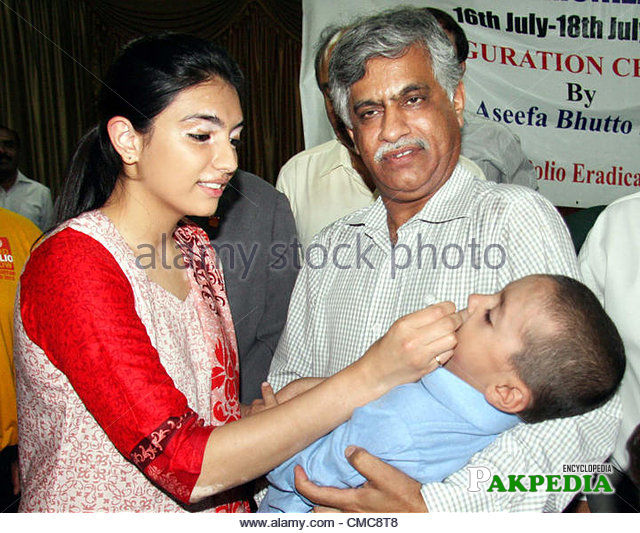 Aseefa Bhutto zardari is active in political affair of Pakistan. She comment on Pakistan's political matter through social media. During her father's tenure she gave him company in some of his diplomatic tour. She is Rotary Ambassador and former UN Ambassador for Polio Eradication. In May 2017, She launched the Anti-polio campaign across Pakistan. She has visited different healthcare centres in order to improve health care sector in Pakistan. At the same month her father
Asif Ali Zardari
announce that she would enter into the election arena in the next 2018 general elections besides her brother Bilawal. 
Address to PPP Parliamentarians
In 2009 she gave an address to PPP Parliamentarians, she started with a slogan of 'Jiye Bhutto', than she started that it's a great pleasure to meet you all as u know that the Bhutto family has made great sacrifices for democracy and let us remember my uncle Shaheed Shahnawaz Bhutto who died his very day a martyrs death. I feel that all those present here have worked greatly for our party. Pakistan Peoples party stands for ideology and believes in the future of pakistan and our nation. All of us together should work for the poor and underprivileged of the country. She said that memories of my mother can never be erased and will ever remain in my heart. I will never forget those things which she had accomplished for pakistan. In the end she also talked about Asif Ali zardari that how he sacrificed his so many years in jail just for our family. She added he is a strongest man that i ever know. 
[6]
Address to parliament
2018 Elections
Former president of Pakistan Asif Ali Zardari said  that beside Bilawal Bhutto Zardari, his eldest son, Aseefa Bhutto Zardari, his younger daughter would also enter into the election arena in the next general elections. Addressing a convention of Pakistan Peoples Party (PPP) in Federally Administered Tribal Areas (
Fata
), Zardari said that he would also contest the elections. Bilawal had been made the chairman of PPP after death of Benazir Bhutto in 2007 but only being 18 years old at that time Zardari himself led the party. Since than Bilawal had been politically groomed by the party veterans but he remained out of the parliament. Aseefa, the youngest of the three children of Asif Zardari and Benazir Bhutto, has also shown interest in Pakistani politics and took part in many social and political debates and issues over the time. She criticised some political decisions of the party leadership, demonstrating her upright approach towards the national issues. 
[7]
2018 Elections
Wikipedia Pages Deleted
Online encyclopedia platform Wikipedia has deleted the profiles of Pakistan People's Party (PPP) leaders Bakhtawar Bhutto Zardari and Aseefa Bhutto Zardari from their website. The website states "the subject of the article does not have any notability by its own" as the reason for deleting the account."  Aseefa Bhutto-Zardari's page was deleted on April 10, 2017 but was reinstated later. Her page now redirects to Bhutto family page. "The notability of the subject is very similar to that of Bakhtawar Bhutto Zardari – the latter is on the verge of deletion. The subject has not notability by its own, and sourcing is in passing and routine coverage, which means no in-depth coverage." A comment on Aseefa's page read. "The subject is not a elected politician thus fails WP:POLITICIAN and doesn't have a notable career either,"  it read.  
[8]
Wikipedia pages deleted