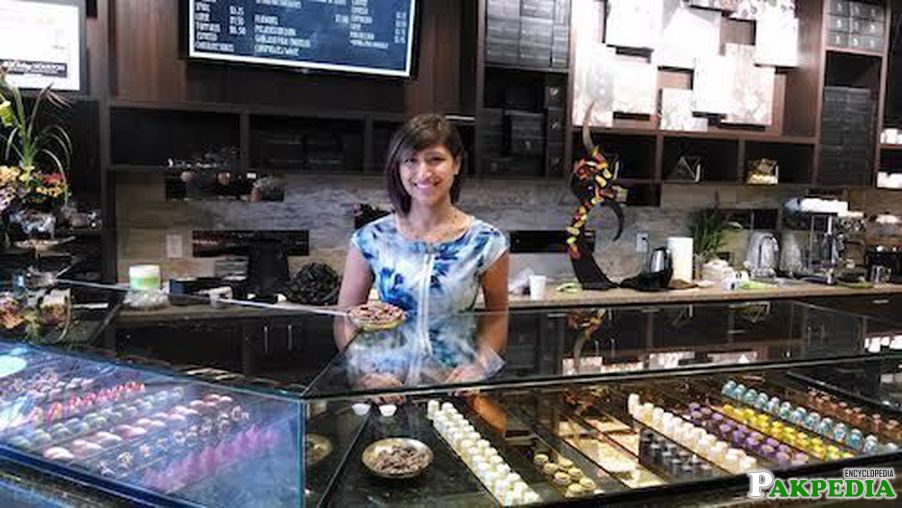 Profile
Early life and Education
Annie Rupani is 28 years old from Sugar Land, Texas representing Karachi,
Sindh
, Pakistan. She was crowned Miss Pakistan World 2010 on August 20, 2010 in Toronto, Canada. She has studied Religion and Anthropology at Boston University. She has also studied abroad in London during the fall semester of 2008 and was able to travel to several countries in Western Europe which triggered her fascination for other cultures. Annie's interests include laughing, traveling, and cooking, and the outdoors. 
[1]
education
Career
Previous Achievements
Rupani previously worked at Congressman Ted Poe's office, the Texas Office for State-Federal Relations, the Texas Governor's office as well as at the United Nations as an intern. She is currently a Student Ambassador at the Howard Thurman Center at Boston University. She was also on the Boston University Mock Trial team and visited an elementary school weekly to help run their after school Girl Scouts program.
Rupani foundation
Rupani who along with her father has established the Rupani Foundation to create employment, promote equity participation, and reduce poverty in the mountain communities of South and Central Asia. The Foundation's objective is to create economic opportunities, knowledgeable leadership, and 'aristocracies of merit' for the marginalized communities, particularly women and youth. The main focus is to develop programs such as Gem Cutting and Polishing Training Centers and Early Childhood Education Centers for the growth of the people living in inaccessible areas.  
Annie Rupani says
In her own words, She says "The one charity that is close to my heart is Rupani Foundation. My father created this charity in 2006 and with the help and support from those around us, we have been able to open doors for the people in the Northern Areas of Pakistan, particularly women. Rupani Foundation began by opening gem cutting and polishing centers which gave women training in how to cut and polish gems so as to create another source of income for their household. The number of centers has grown significantly and now Rupani Foundation is taking upon other projects such as early child development initiatives and hydro-electric power generation. Besides the fact that I am biased considering this is my family's foundation, I have personally been to the mountainous areas of Pakistan and helped inaugurate these centers. I have personally spoken to the women whose lives are changing under these initiatives as they are being given opportunities for work outside of the house. The reason I support Rupani Foundation is because I strongly believe in its values and approach to create a higher standard of living for all in
Pakistan
." 
[2]
foundation
Cacao Cardamom
Annie Rupani makes some of the most beautiful chocolates you have ever seen.she found ways to de-stress during breaks. But unlike everyone else, her stress-reliever was making chocolate. That passion and love for the sweet confection helped her discover what she really wanted to do in life, and law school wasn't in the picture anymore. Rupani is the owner of Cacao & Cardamom a chocolate company, with special spices from Pakistan and around the world mixed with chocolate served as a speciality! After getting crowned Miss Pakistan World, Rupani studied all about Chocolates in Malaysia and then furthered her knowledge in the USA. While asking about her views on chocolate she says" "I was just obsessed with food; I was obsessed with cooking. Chocolate was just one of those things that I had a certain affinity to just because of the process," Rupani says. "Chocolate somehow captures people's hearts. There are so many things that surround chocolate that are just so intriguing and people have a strong memory to it, and I was one of those people. I was really intrigued by the process. I wanted to be a chocolate maker."  
[3]
cacao
Miss Pakistan World 2010
This beauty queen nicknamed, "Ramadan Queen," was crowned in the month of Ramadan and the Miss Pakistan World event itself drew upon a lot of media as it was being held in the crisis situation of the floods that were taking place in Pakistan. Rupani, bagged a title of Miss Perfect Ten for the best physique in the pageant as well as the winning title of Miss Pakistan World 2010. 
Other News
In January 2011, Rupani openly supported
Veena Malik
, a Pakistani actress who was being criticized for being on an Indian Television show, Bigg Boss (Indian TV series). Rupani spoke in defence for Malik and said that it was unfortunate for Pakistan to have a male dominated society in which women were being victimized. Rupani added that such clerics were targeting women in general so that they remain uneducated, submissive and weak. Rupani became one of the first few women to step up and support Malik.