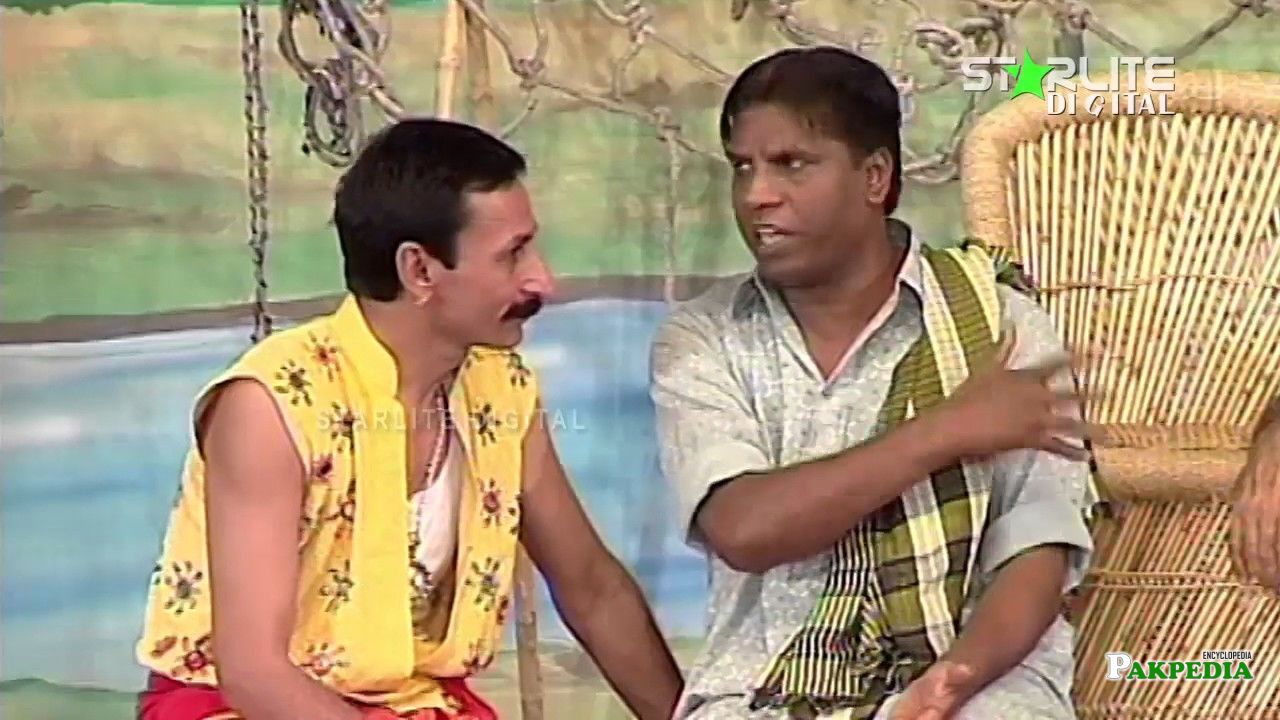 Amanat Chan with iftikhar Thakur in a Stage Show
With other Comedian in a Stage Show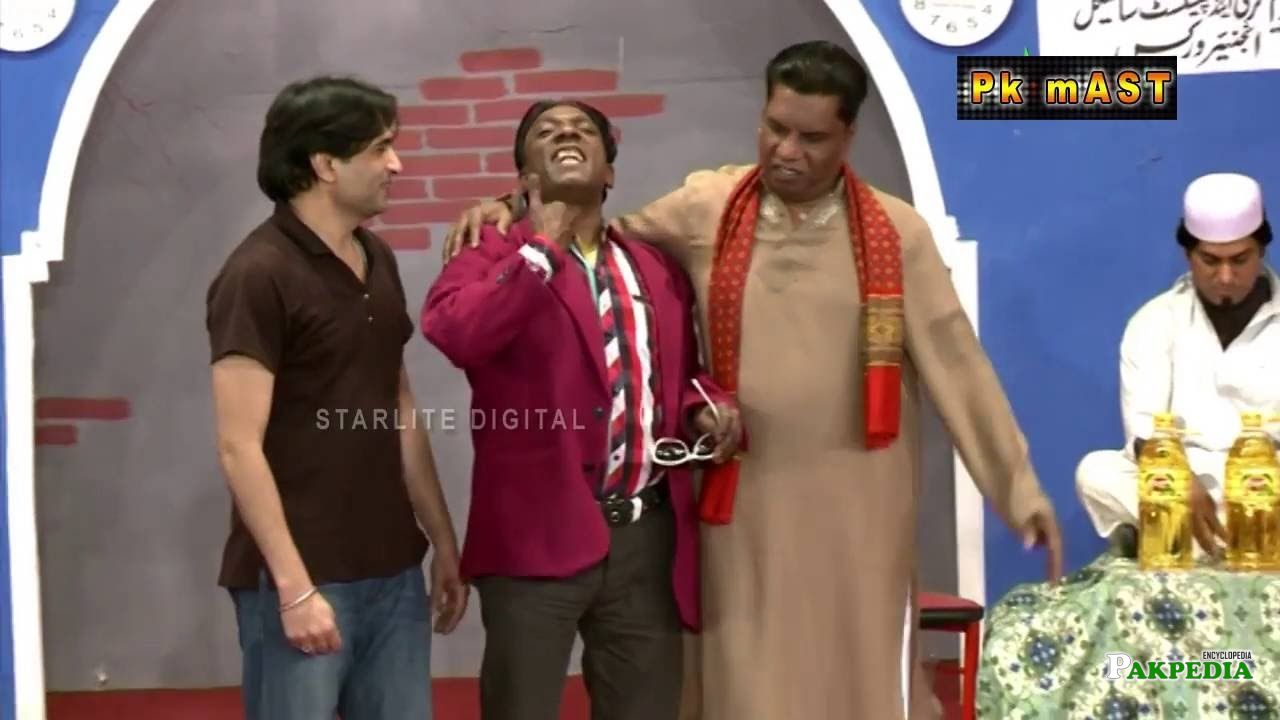 Another Stage Show Performance
Pakistani Comedy Theater Artist
Program at ATV
Biography
He Performed in many Punjabi stage dramas in
Lahore
.He is very popular on stage .He worked in Punjabi stage shows in different cities of
Punjab
.Amanat Chun is very popular comedian because of his different and unique style on stage .He has a fan base in Pakistan and throughout the world.He always use clean dialogues and Jugats .Amanat Chan is a Famous Pakistani Stage actor.
[1]
Comedian
Reason of Popularity
Amanat is a very popular due to his unique style on stage,he use clean Dialogues called as Jugat.
[2]
Reason of Popularity
Interview at Punjab TV
bQbWho Decide Your name Chan
My real name is Amanat Ali,even i too think that who decided my name chan.
bQbTell us your feelings when you come on stage
When i come on stage,i really feel happy, actually i's feeling of heart.I completely respect all those who come to watch our drama and that's the reason that people love me and respect me.
bQbDo you miss all great people who left us
It's all the will of Allah that every one have to leave us.Yes, i do miss them especially Mastana Saheb, Miraj Babral and many others.
bQbAny Message
 I really wish to see Pakistan always safe and sound.We keep on doing programs like this and make people happy.when people will be happy from us than ofcourse we will be too.
Performed Abroad
He performed in many different countries like London too.He always tried to complete the show even in the presence of 10 people.Every one loves him so much even across the border.
List of Stage Drama
Muhabbat CNG 2
Raaj Khaan Deyian Mastian
Jab Dagh Nazar Aya
Umrao Jaan Adda 2
Easy Load
Ik Anparh
Reshman Jawan Ho Gaye
Lara Zero Meter
Kali Chaddar
Shoukan
Dil Ki Lagi
Nakhray Waliyan
Mangey Teddy
Shurli
Lal zero Meter
Goga Jee
Ishq Schoolay
Kukre Chore
Ashiq china Made
Toofan Mail
Doctor a gaya
Dil Da Chor
Paon Ka Zaywar
Karo Dhamal
Lucky Dear
Kotha
Dil ki Lagi
Tedi Behan Da Khayal Rakhen
Silki
Tabdori Badshah
Abhi Abhi Baja Bajata Hai
Hello Partner
Udas and Megha
Best of Koddu
Lyla Phans Gaye Mirasyun Main
Ketchup
Disco Dewany
Nawab Zada
Darbar Lagao
Luck Dear
Khatta Mettha
Kuch Na Kaho Part 2