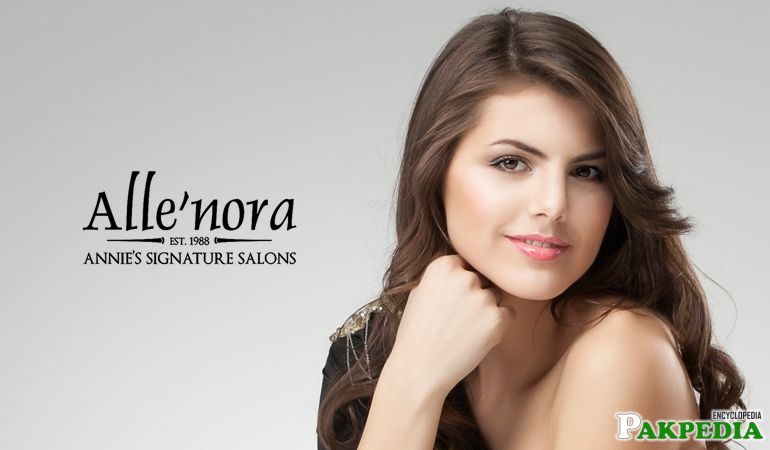 Styling with Annie at Allenora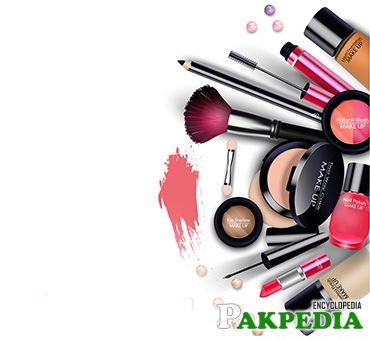 If you are the bride to be and looking for Annies Signature makeup line. Just follow these simple steps… After your makeup appointment is confirmed, email us your picture with out makeup at (info@alleorasalons.com) for our latest technology Makeup Mapping at your closest Allenora Salon and seek the guidance from our senior artist. (Consult our store locator for your convenience) *Feel free to consult us via email. (Details will only be provided after appointment is confirmed.)
MakeUp
The Arabic line is inspired from the Arabic beauty style that emphasis on smoky eyes and dark lips. If you are looking for a softer stunning look we suggest our customers our premium color/pastel line which would enhance your features.
Annie at Allenora carefully selects one of Pakistan's top Model Ayan to demonstrate Six different types of looks on one face.
At Allenora we believe in amazing makeovers whether its your grand wedding day or you are the bridesmaid, here a few examples that will help you evaluate our makeup as well as our grooming skills.
For the convenience of our brides we have our own studio for the bride and groom photo shoot. If you are an up coming model and you think you have the potential get your make up and photo-shoot done today. Makeup by Annie at Allenora and Shoot by Dr. Mansoor.
Services
Gold Class Spa The Gold Class Spa at Allenora salons offers a variety of body treatments; including full body massage and head message with relaxing, rejuvenating body therapy as well as coin therapy to melt stress and physical fatigue away. A vast array of facial skin treatments, manicures and pedicures are also available for those who want to pamper themselves and look as beautiful as they feel!
Golden Spa Package Price: Rs 10000/-
Silver Spa Package includes Regenerating and Whitening facial, Full body wax(not under legs), Manicure & Pedicure with polisher, Eye brows & upper lips threading and Mehndi on hands & feet.
Silver Spa Package Price: Rs 8000/-
Diamond Package  Included Whitening and Regenerating facial, Manicure & Pedicure (Full legs & arms), Under arm wax, Eye brows & upper lips threading.
Diamond Package P rice: Rs 5000/-
Hair Affair Cutting edge styles and the latest hair dos from around the world are what you will get from Alle'nora Salons. The team at Alle'nora gets regular training and constantly updates their techniques and style to cater to the ever growing fashion conscious population of the country. Consultation and advice are available to those clients who want help deciding the best way they can wear their hair. The salon also specializes in hair color, high lights, streaking, re-bonding and perming.
Nail Bar The Nail Bar of Annie at Allenora brings you luxurious manicure and pedicure treatments for those who want to pamper themselves and look as beautiful as they feel! We also specialize in nail art and acrylic nails.
Facials
Services[4]

Facials Allebnora beauty Saloon

Special Facials
With L'Oreal Professional
Normal Hair Cutting & Styling
Other Hair Services Like Rebonding & Coloring
(Depending on service and length)
(Depending on service)
Waxing
Massages 
Threading
Mehndi
Bridal Make Up
Allenora Annie Signature Salon Contact And Address:
[5]
Bridal Makeup Contact Address
Lahore MM Alam
Annie 86-B-II, Gulberg-III, Lahore.
Tel: 92 42 3571 3686,  92 42 3356 3688
Email: info@allenorasalons.com
Lahore-Defence
Y-Block, D.H.A
Tel: 92 42 3500 8010  20
92 42 3569 2651
Karachi:
Contact: Ghazia 
6th Str. Zamzama.
Tel:92 21 582 4164, 92 21 541 0161
Email: info@allenorasalons.com
NOTE: Only Allenora Annie Signature Salon at Zamzama Karachi. Islamabad:
House # 5 Street # 45,Sector F-6/1,
Near Super market, Islamabad.
Tel:92 333 599 9572
Email: info@allenorasalons.com
Multan:
Contact: Ghazia
Tel: 92 61 457 0618
Email: info@allenorasalons.com
Faisalabad:
Contact: Qudsia
Tel: 92 301 7170 759, 92 301 7186 769
X Block imtyaz Shahed Road Madina Town.
Email: info@allenorasalons.com
Okara:
Contact: Zillai
Tel: 92 321 709 0343
Email: info@allenorasalons.com
Updated Contacts And Locations:
Location    Sector G-6/4,Street 85, House 3, Islamabad, Pakistan-44000
Hours    Mon – Sun: 11:00 am – 8:00 pm
Contact Info:
Phone    (051) 2831314
Email    allenora.isb@gmail.com
Website    http://www.allenorasalons.com