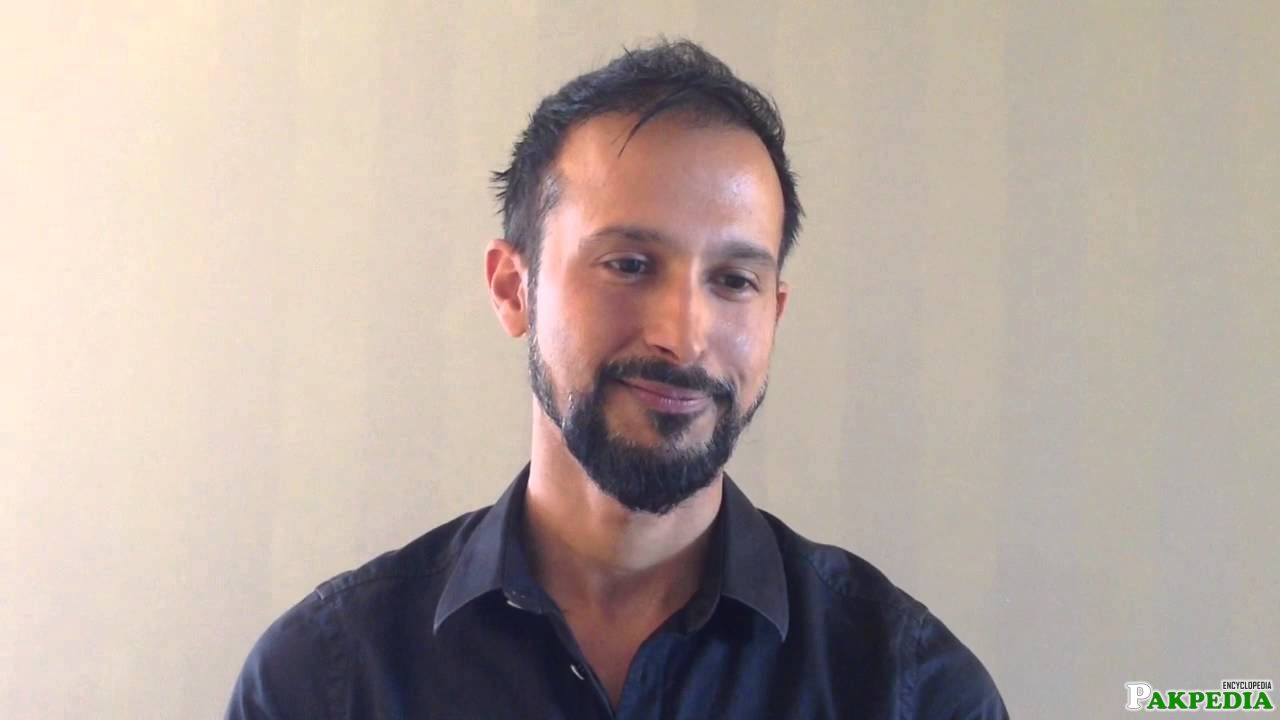 About
Mini Bio
A trained multilingual, multifaceted and experienced, professional creative powerhouse of an Actor/Director & Producer. He was born in
Karachi
, Pakistan and he now lives in Toronto, Canada where he went to Film School and Drama school and started his career again from scratch. Hailing from a family of Creative juggernauts (Actors and Directors-Rahat Kazmi & Sahira Kazmi, sister Nida Kazmi and Grandfather Bollywood actor Shyam) it is inherent within him. He says "It was like growing up in a warm, fuzzy and loving film school!" He lived it, loved it, imbibed it and has put it to good use since. He has been working successfully both on and off camera, in the industry in Pakistan, India, Canada & USA for 17 years in the creative fields of theater, television & film. Working on projects from conception to completion is his strong suit. Ali has a penchant for languages and can speak English, Urdu, Hindi ,Punjabi, Persian, Pashto/Dari, French(basic) and Arabic. He has amassed a portfolio, peppered with multi-layered diverse characters. 
[2]
A trained multilingual, multifaceted and experienced
Early Career
Forever the performer he started his career at the age of 1 and has never looked back since. He was in a national song directed by his mother, veteran director Sahira Kazmi, called "Vattan ki mitti" loosely translated "The beloved earth of my Country." At a young age when kids want to be cowboys, doctors, engineers or astronauts, Ali always gravitated towards being an actor. He started to model, dance and Act professionally by the age of 14. Life and love brought him to Toronto, Canada and within a few short years with a lot of hard work, grit, positivity and perseverance he is now a sought after actor of stage and screen. At 1, From waving the Pakistani flag on his father's shoulders, now a doting father himself, he can now be seen waving a gun in his latest gangster flick, acclaimed director Deepa Mehta's upcoming "Beeba Boys." Set to release in TIFF (Toronto International Film Festival) 2015. 
[3]
Forever the performer he -------   started his career
As an Producer Director
Aside from acting and hosting he keeps his creative juices flowing, working as a Freelance Creative Consultant for Publicis, Maclaren McCan, Balmoral Communications Inc. and Focus Communications Inc. Host/Producer with Ary Digital Canada and
TV One
Canada. He started and heads the South Asian division as Director/Producer with China Syndrome Productions Inc. & Blue Ocean Ethnic Productions (a subsidiary of China syndrome productions inc.) and has produced & directed various successful Multicultural Projects, commercials, documentaries and videos for many reputed clients and organizations such as GM, United way, Brampton Multicultural Centre, Alzheimer's Society of Ontario, Nissan, Clorox,Brita,Nestle-quality street, Loblaws, Bell, rogers, Western union, Campbells, Scotiabank, TD, Marineland to name a few. 
[4]
Aside from acting and hosting he keeps his creative
Filmography
| Year | Title | Role | Notes |
| --- | --- | --- | --- |
| 2009 | A Message from the East | Iqbal | documentary |
| 2010 | The Strip Mall | Rav | |
| 2011 | You Got Served: Beat the World | Dancer | |
| 2013 | Cold | Ali | short film |
| 2014 | The Dependables | Raazaq | |
| 2014 | Americanistan | Mutaween #1 | short film |
| 2014 | Bang Bang Baby | | assistant art director |
| 2015 | Sardaar Ji | Bilal Chaudry | |
| 2015 | Beeba Boys | Guri | |
| 2015 | Jawani Phir Nahi Ani | Dr.Aamir Liaquat | cameo appearance |
| 2016 | Coffee at Laundromart | Raj | short film |
| 2016 | Dobara Phir Se | Vassay | |
| 2017 | The Breadwinner | various | upcoming animated film |
Television
| Year | Title | Role | Channel |
| --- | --- | --- | --- |
| 1995 | Zikr Hai Kai Saal Ka | Suhail | PTV Home |
| 2006 | Manzil | Shabi | ARY Digital |
| 2009 | The Border | | CBC Television |
| 2011 | Skins | Abbud's uncle | MTV |
| 2011 | Alphas | Internist | Syfy |
| 2011 | Combat Hospital | Chaplain David Nedayal | Global, ABC |
| 2011 | InSecurity | Nigel | CBC |
| 2011 | Covert Affairs | Restorer | USA Network |
| 2012 | King | Sunil Sharma | Showcase |
| 2013 | Degrassi: The Next Generation | Doctor | Much |
| 2014 | Jackson Heights | Sikander | Urdu 1 |
| 2015 | Aik Aur Aik Gyarah | Man at the garage | Hum TV |
| 2015 | Sehra Main Safar | Ayaz | Hum TV |
| 2016 | Rogue | Ali Zaid | Audience Network |
| 2016 | Taken | Marzoki | NBC |
| 2017 | Baaghi | Abid | Urdu 1 |
| 2017 | Badnaam | | ARY Digital |
Video Games
| Year | Title | Role | Notes |
| --- | --- | --- | --- |
| 2013 | Splinter Cell: Blacklist | Hindi Soldier 1 | voice |
| 2014 | Far Cry 4 | Kaalinag, Bomb Maker, Monk, Rebel Soldiers | voice |
| 2016 | Far Cry Primal | | voice |
Producer Under banner of Big Bang Entertainment
2014:Dusri Bivi- ARY Digital
2014:Bahu Begum
Soutan
2015:Rang Laaga- ARY Digital
2015:Mere Jeevan Saathi- ARY Digital
2015:Begunaah- ARY Digital
2016:Be Aib-Urdu 1
2016:Ye ishq- ARY Digital
2016:Waada- ARY Digital
2016:Muqabil- ARY Digital
2016:"Be qasoor"- ARY Digital
2016:Andaaz-e-Sitam-Urdu 1
2016:Haya Ke Rang - ARY Zindagi
2016:Naimat- ARY Digital
2016:Tum Yaad Aaye- ARY Digital
2016:Aap Ke Liye- ARY Digital
2016:Saheliyan- ARY Digital
2016:Mere Baba ki Ounchi Haveli - ARY Zindagi
2016:Teri Chah Mein- ARY Digital
2016:Mera Yaar Mila De- ARY Digital
2016:Socha Na Tha- ARY Digital
2016:Dil Haari- ARY Digital
2016:Shehzada Saleem- ARY Digital
2017:Mubarak Ho Beti Hui Hai- ARY Digital
2017:Zaakham- ARY Digital
2017:Bilqees Urff Bittoo -Urdu 1
2017:Bachay Baraye Farokht-Urdu 1
2017:Teri Raza- ARY Digital coming soon