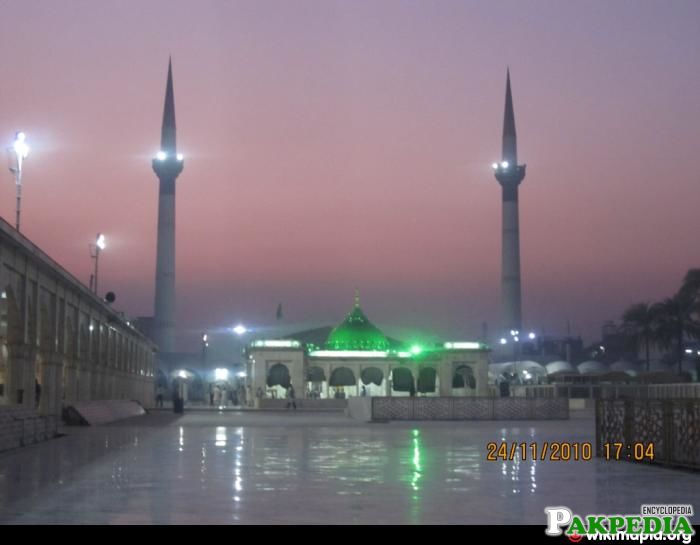 Shrine Of Hazrat Data Ganj Baksh
Hazrat Ali Hujwiri
Dataganj
Faizan e Hazrat Data Ganj Baksh
Kashf ul mahjub
Introduction
He was born in 400 A.H. in Ghazni (Afghanistan). He belonged to a Syed family (descendant of the Holy Prophet). He completed his earlier education in Ghazni by memorizing the Holy Quran. Then he studied Arabic, Farsi, Hadith, Fiqh, Philosophy etc. At that time Ghazni was the center of education in Central Asia, and it was the realm of the famous Afghan ruler Sultan Mahmood Ghaznavi. After completing the wordly education, he searched for the spiritual education. He travelled to many places for this purpose, and finally became spiritual disciple of Hazrat Abul Fazal Mohammad bin Khatli, in Junaidiya Sufi Order, who lived in Syria. In Syria, Hazrat Ali Hajveri started his spiritual education under the guidance of Hazrat Abul Fazal, he slept less, ate less, performed tough contemplations & meditation. Then he travelled to many countries & places like Iran, Iraq, Syria, Turkey, Arabia, Azerbaijan etc. There he met many Sufi saints & dervishes. Once he entangled in a spiritual mystery, and wasn't able to solve it, so then he went to the tomb of Hazrat Bayazid Bistami, where he meditated for many days, even he finally solved that spiritual mystery. On another occasion he entangled, and also went to the tomb of Hazrat Bayazid Bistami, but this time he found no clue. So then he left for Khurasan (A Province in Iran), he stayed in a village, where he found a group of Sufi dervishes. Because Hazrat Ali Hajveri always wore simple & normal dress, so those Sufis said to eachother that this person (Ali Hajveri) doesn't belong their group, (As they all were wearing specific dress of dervishes). Hazrat Ali Hajveri stayed with them, they ate delicious foods, and gave him a dry bread to eat. They also mocked on Hazrat Ali Hajveri, threw on him the crusts of fruits. Hazrat Ali Hazjveri addressed God: "O God! if these people wouldn't be wearing the clothes of your friends (dervishes), then I wouldn't tolerate their insulting behavior." During the journey of Syria, he visited the tomb of the great Companion of the Holy Prophet, Hazrat Bilal. There he slept for a while, and found himself in Makka, where he saw the Holy Prophet with an old man, he didn't recognize him & thought who he could be? Then Hazrat Ali Hajveri fell on the feet of the Holy Prophet & kissed them. The Holy Prophet knew what Hazrat Ali Hajveri had in his mind, so he told Ali Hajveri: "This old man is Abu Hanifa, your Imam." Later his spiritual teacher Hazrat Abul Fazal ordered him to go to Lahore to preach the spiritual teachings of Islam. He said: "Hazrat Shah Hussain Zanjani is already there for this purpose, so then why should I go to there? Hazrat Abul Fazal said: "It's none of your business, just go to
Lahore
." So he left Syria & came to Ghazni. From Ghazni he went to Peshawar & then to Lahore, in 1041 A.D (431 A.H). When he reached to Lahore, he saw that people are taking a coffin towards the graveyard for burial. He asked who is he? People replied that it is the dead body of Hazrat Shah Hussain Zanjani. After hearing that, he understood why his teacher Hazrat Abul Fazal sent him to Lahore. After reaching to Lahore, he started to preach Islam & built a mosque there. He lived in Lahore for 21 years, and then went to Syria to meet his spiritual teacher Hazrat Abul Fazal. And after the death of Hazrat Abul Fazal in 453 A.H, he again came to Lahore.
[2]
Introduction Introduction
Story Of Ali Hajwiri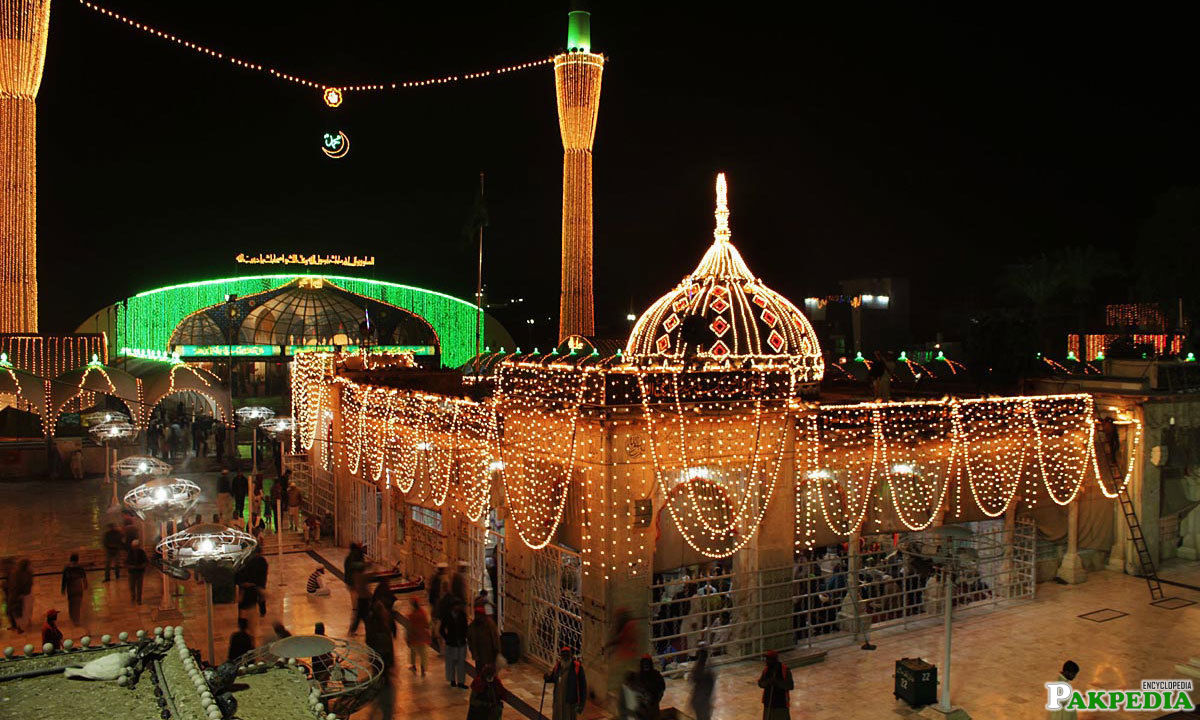 When Hazrat Ali Hajvairi R.A. (Daata Sahib of Lahore) arrived in Lahore upon advice of his mentor, the city was already flourishing with many revered Sufi saints. To test Ali Hajvairi, they sent him a cup of milk that was full of milk to the edge. It was a polite hint that there may not be more room for another saint in Lahore! Ali Hajvairi smiled at their gesture and responded by adding a spoon of sugar in the same cup of milk. Sugar dissolved in milk molecules, sweetening it without raising the level of milk, so it didn't over flow from edges. When those saints received and drank the sweetened milk, they knew the true patron saint of Lahore has arrived. Daata Sahib's wisdom was acknowledged by the founding father and greatest Muslim schokar, Dr.
Allama Iqbal
, read his poem from Israr-e-Khudi here. Today Lahore is sweetened by holy presence of revered saint. Any time day or night, there is langar waiting for poor , needy, beggars, travellers and pilgrims without any question about caste, religions or sect. Nusrat Sahib used to head back to Lahore to perform at the Urs of Daata Sahib no matter whereever in the world he was for concerts 
[3]
Story Story
Some Books Of Ali Hujwiri
Diwan-e-She'r
Minhajuddin
Al-Bayan Lahal- Al-Ayan
Israrul Kharq Wal-Mauniyat
Behrul Quloob 
Kitab Fana Wa Baqa
Birri'ayat Be-Huqooq-Ullah
Kashful Israr
Sharah-e-Kalam
Kashf ul Mahjub Unveiling the Veiled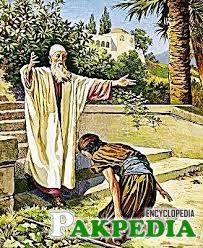 There is a shrine in Lahore that attracts the kings and rulers and common people alike. The man lying in his shrine was embraced by all communities including the Hindus and Sikhs and Parsees. Nowadays we connect with him, Ali Hujwiri, chiefly through his masterpiece, Kashf-ul-Mahjub. According to R A Nicholson, Hujwiri was born in the last decade of the tenth century or in the first decade of the eleventh century in Ghazna, now in Afghanistan. Apart from Kashf-ul-Mahjub, according to his own statement, Hujwiri was the author of another nine books, none of which have survived. R. A. Nicholoson has mentioned them by name. Kashf-ul-Mahjub was written in Lahore, in response to the request of a certain God-seeker Abu Saeed, e relative or fellow-townsman of the author. During the composition of the book, the writer was hindered by the lack of the books which were left in his hometown. Still he – making use of his encyclopedic knowledge – managed to produce a book which excelled Imam Abul Qasim al-Qushairi's great work on Sufism ar-Risala al-Qushairiyya. Al-Qushairi was a Hujwiri's contemporary. Kashf-ul-Mahjub deals with the complete system of Sufism, setting out and discussing its principles and practices. This classic text contains brief biographies of the eminent saints of the past and the present, including Fudail ibn Iyaz, the robber who becomes a great spiritual director; Ibrahim ibn Adham, the prince who renounces everything when the divine call found way to his heart Kashf-ul-Mahjub is a powerful and persuasive writing. The authenticity of the book appeals equally to spiritualists and formalists; its material comes from the primary sources of Islamic law. Hundreds of Qur'anic verses plus traditions elevate the rank of the book. What the Qur'an preaches and the Prophet experiences, an aspirant to Sufism puts into practice. 
[5]
Kashf ul Mahjub
Quotes Of Ali Hujwiri
Every good and evil that happens to man is decreed by God.
Implore God to deliver you from the wickedness of your soul.
Whosoever refrains his soul from lust, verily Paradise shall be his abode.
The spiritual path is hard to travel except for those who were created for the purpose.
Man, enamored of his gross environment, remains sunk is ignorance and apathy, making no attempt to cast off the veil that has fallen upon.
The animal soul is the greatest of all veils between God and man.
The Divine knowledge penetrates what is hidden and comprehends what is manifest.
Knowledge of God is the science of gnosis; knowledge from God is the science of the sacred Law; and knowledge with God is the science of the Sufi path.
The glory of poverty is this, that the poor man's body is divinely preserved from base and sinful acts, and his heart from evil and contaminating thoughts.
The essence of Sufism involves the annihilation of human qualities.
Formerly the practice of Sufism was known and the presence unknown; nowadays the presence is known and the practice is unknown.
This world is the abode of trouble, the pavilion of affliction, the den of sorrow, the house of parting, and the cradle of tribulation
Knowledge and action cannot be divorced in any way, just as the light of the sun cannot be separated from the sun itself.
Any one, who pretends to know God without lowliness and fear, is an ignorant fool, not a gnostic.
Ordinary people seek indulgences to keep themselves within the pale of the sacred law, but the elect practice self-mortification to feel the fruit thereof in their hearts.
Covetousness renders the dervish ignominious in both worlds.
A person's nobility and elevation in status is not judged by miracles but by chastity and purity in his dealings.
The savior of a person is his adherence to religion and his destruction is in his objections to it.
To worship successfully the position of manifestations and observations is reached.
The most excellent form of Ibadah is to oppose your desires.
Audition should not be practiced until it comes of its own accord; one should not make a habit of it but should practice it seldom.
Death Anniversary Of Ali Hujwiri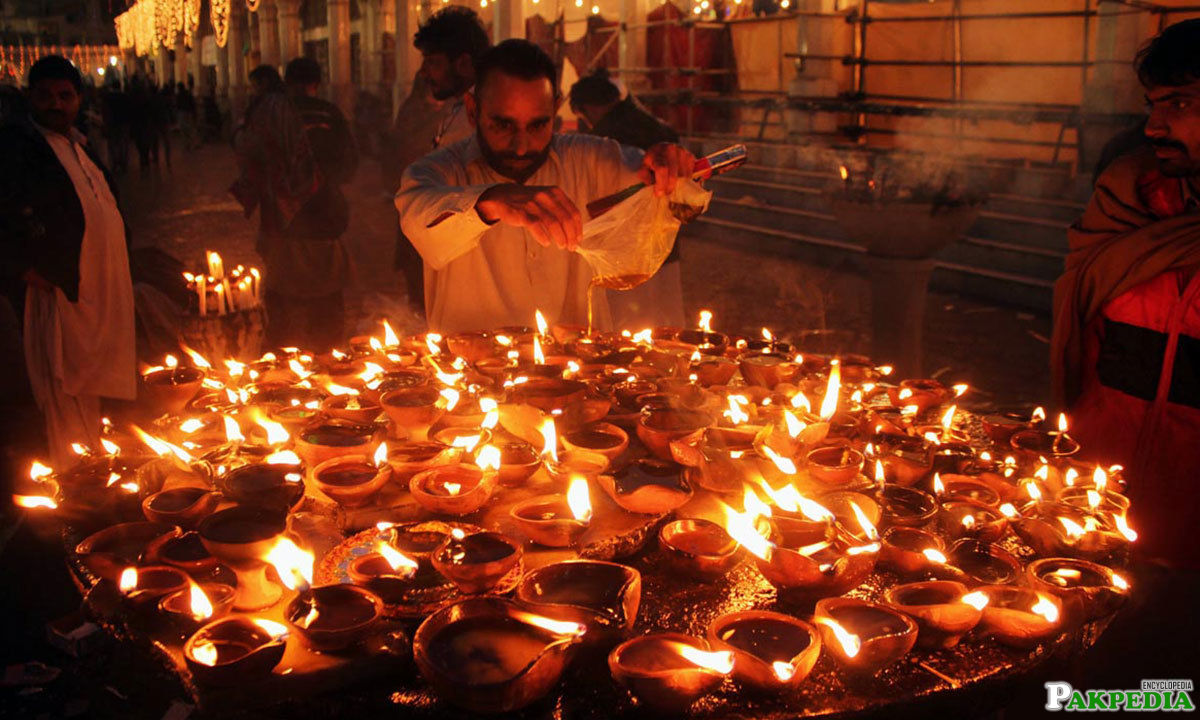 Devotees started a three-day celebration  in Lahore, for the 971st death anniversary of Sufi Saint Syed Ali bin Osman Al-Hajvery popularly known as Data Ganj Bakhsh. Thousands of people travel from all over Pakistan to attend celebrations at the shrine of Data Ganj Bakhsh, during the annual religious festival. Data Ganj Bakhsh was a Persian Sufi scholar during the 11th century. He was born in Ghazni, Afghanistan in 990 AD during the Ghaznavid Empire and settled and died in Lahore, spreading Islam in South Asia. During the festival the shrine is lit up with candles and lights, donated food is prepared for the people and Sufis dance and play music for hours. 
[7]
Death Anniversary