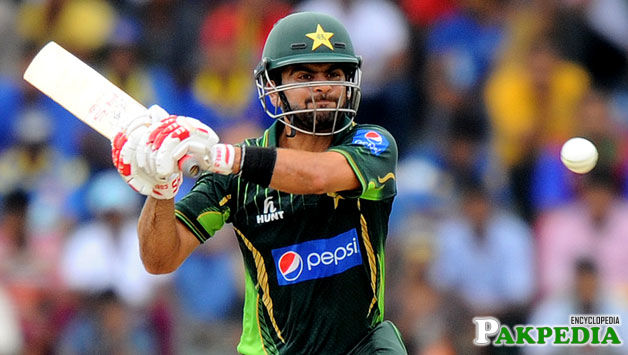 Ahmed Shehzad Betting Action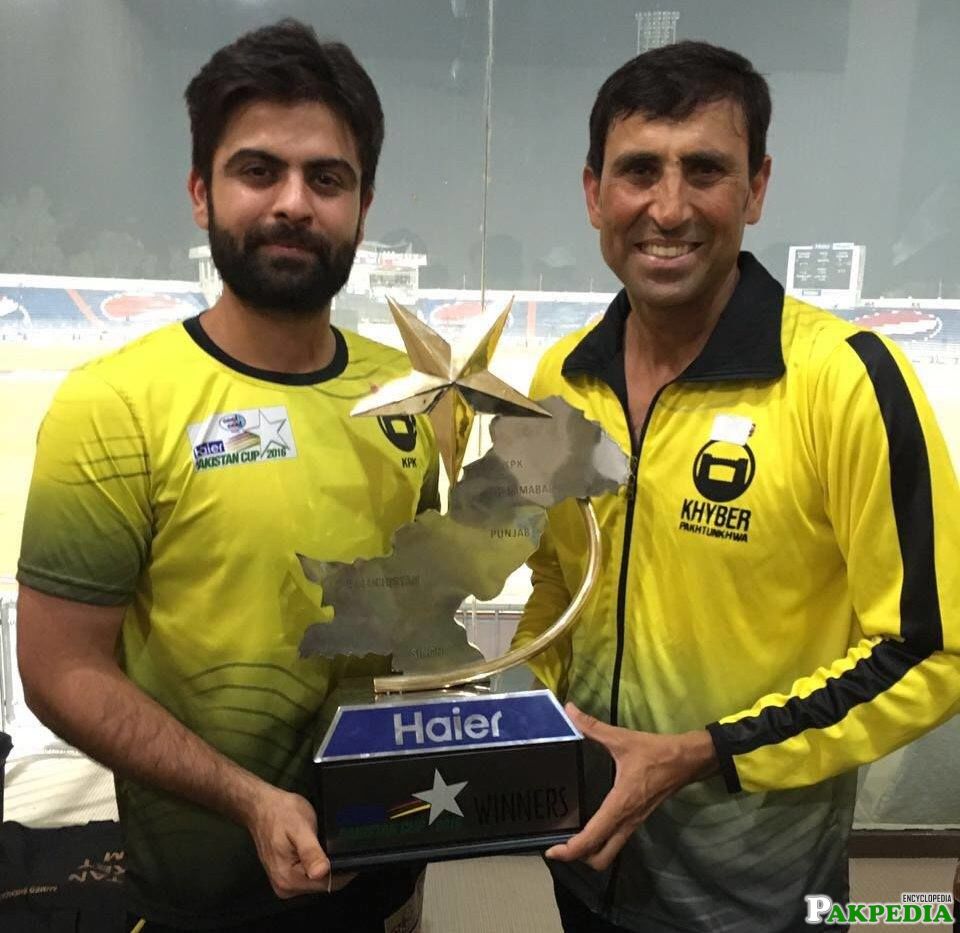 Ahmed Shehzad and Yunais Khan
Ahmed Shehzad and Mother
Shehzad and afridi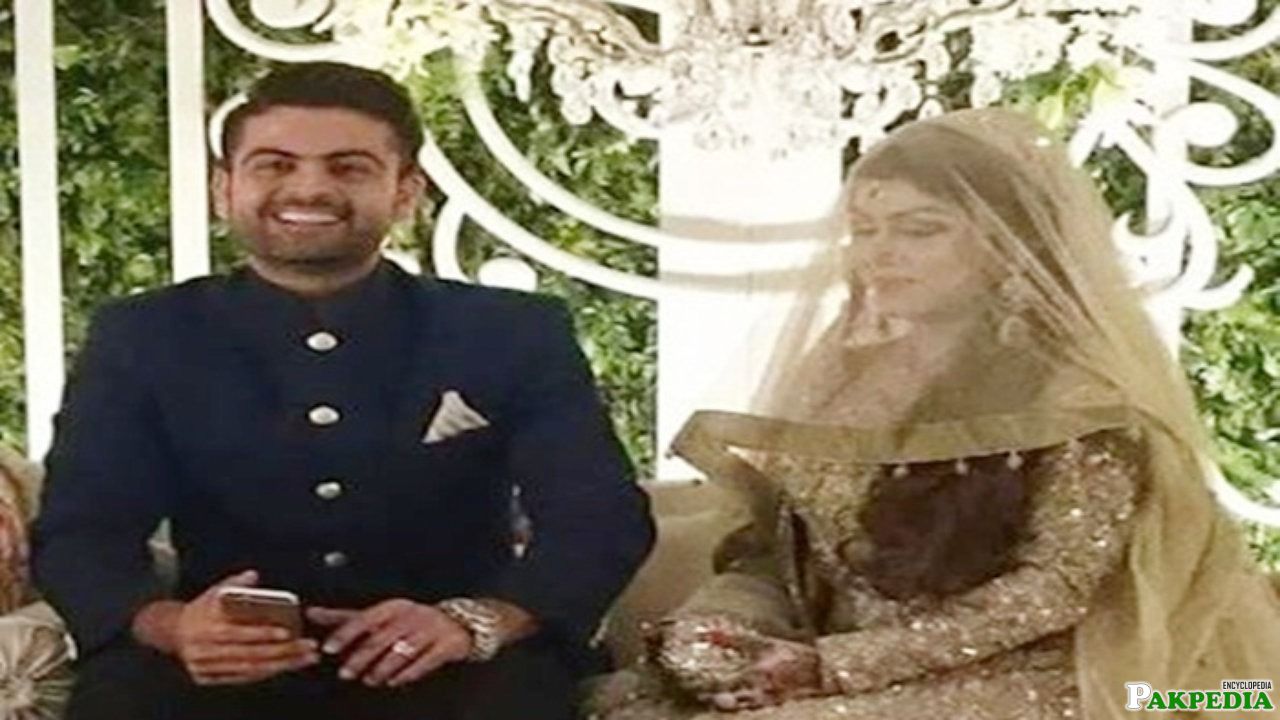 Ahmed Shehzad with wife
Profile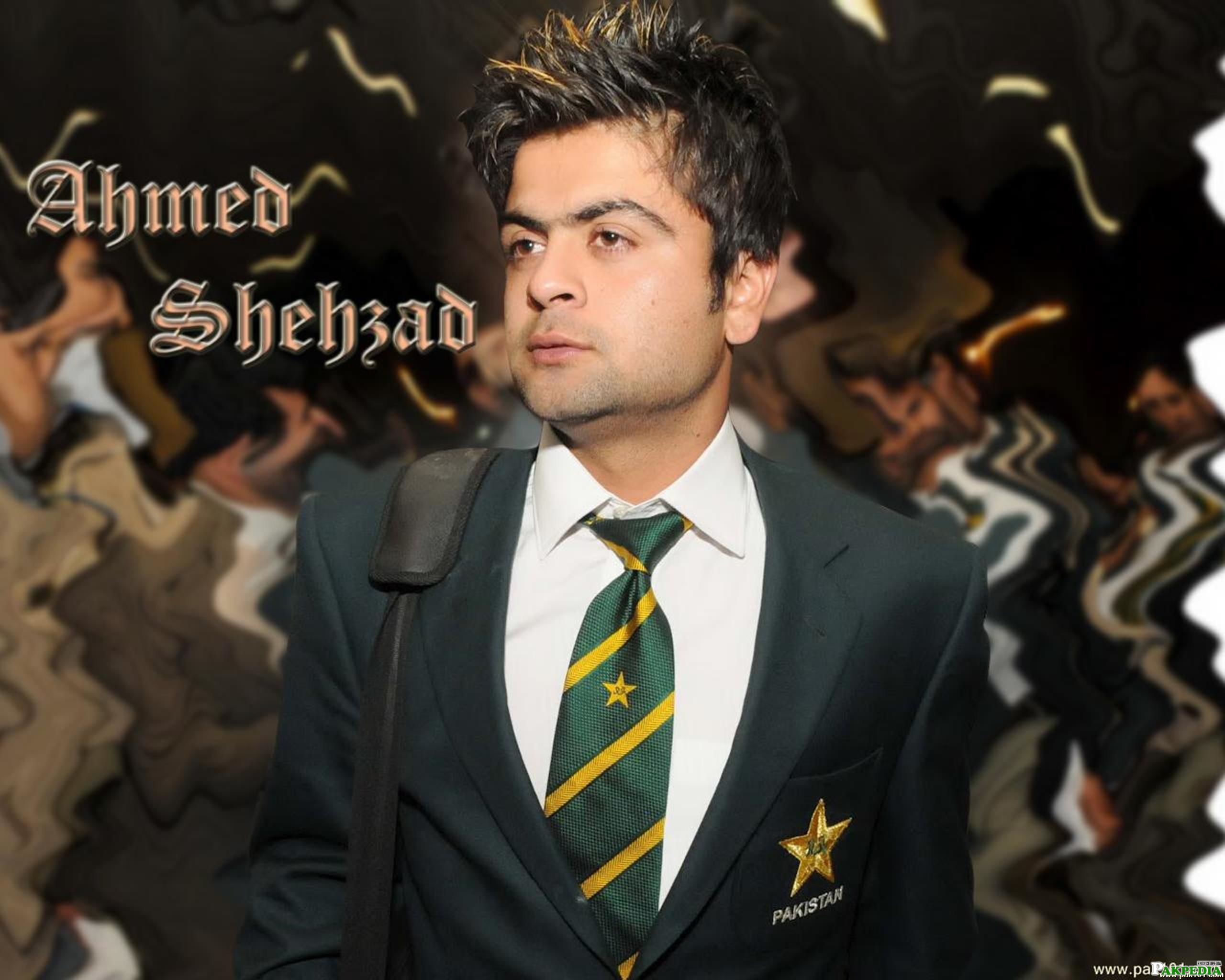 Ahmad Shehzad, Pakistan's opener, is known for his ability to play eye-catching shots. His introduction to competitive cricket came at an early age of 15 when he made his First-Class debut. He went on to be a regular opener for his side, Lahore, and also got a chance to play for the Pakistani Under-19 side, where he enjoyed tremendous success. With strong performances in domestic cricket, a national call up was only a matter of time as the Pakistani side struggled to find stable openers. Shehzad found himself making his debut against Australia in April 2009, but he was in and out of the team for lack of consistency. Despite not having a great start, Shehzad was picked in the squad for the 2009 World T20 Championships, but he played only one game. For the next one year, he remained on the sidelines as
Pakistan
continued their search for a stable opener. His big break came in New Zealand in 2010, where he made his first T20 international half-century. The knock helped him gain a spot in the ODI leg of the tour, and this time he grabbed it with both hands as he scored an aggressive 115 to bring up his maiden ODI century. The good show earned him a place in the squad for the World Cup 2011, but Shehzad failed to impress. He managed to retain his spot for the West Indies tour that followed, and even made his second ODI century there, but was left out of the squad for the tour of Zimbabwe.
ODI series against South Africa in late 2013
He played well in the ODI series against South Africa in late 2013 by scoring consecutive fifties in the UAE, but was not able to convert good starts into a big one. When Pakistan toured South Africa immediately after that, Shehzad hit a brilliant 102 at Port Elizabeth. His strong performance continued even against Sri Lanka, scoring another century and a fifty in the five-match series. Shehzad played an integral part in giving good starts to Pakistan in the 2013 Asia Cup but unfortunately failed to make a mark in the final against Sri Lanka. Shehzad also scored a hundred against Bangladesh in the 2014 T20 World Cup, but Pakistan were knocked out in the group stages. Shehzad had to wait for almost five years to play his first Test. Even though he had made his ODI and T20I debut in 2009, he only got his first Test cap in December 2013. Shehzad gave a good account of himself in the longest format of the game, too. In only his third Test, he scored his maiden ton against Sri Lanka and accumulated 693 runs in the eight Tests he played in 2014. He scored hundreds against Australia and New Zealand, but had to miss two Tests against New Zealand after being struck on the head by a Corey Anderson bouncer. He returned in the subsequent ODI series and smashed his sixth ODI century in the third game. Shehzad is an integral part of the team that was picked for the 2015 World Cup.
[2]
Ahmed Shehzad Profile 
Superstar Shehzad Shorts
In some galaxy no doubt resides Ahmed Shehzad as its biggest star. In that place, videos of him getting new haircuts from Chris Gayle are box office. Videos of him broody and pensive as he drives down a scenic highway are art. In that place he doesn't just talk exactly like Shahid Afridi, he is Shahid Afridi and probably even bigger. Forget Afridi, in that place he is Virat Kohli. No, not even Virat Kohli - in that place Shehzad is a combination of modern celebrity: a movie star, an elite athlete, a social media virus and a philosopher.
A disclaimer: this galaxy may well exist, just that it is not necessarily the one we inhabit. In this one, for now, no player so far from superstardom has looked so ready for it, no player has worn superstardom as snugly without actually being a superstar; such a superstar is he that he pulls off perfectly the "I'm-tired-of-superstardom" look like no other.
He speaks in the lingo of superstars. Soon after helping Quetta Gladiators beat Peshawar Zalmi in Sharjah, for instance, he was talking about how Chris (Gayle, in case you wondered) told him to believe in himself before the tournament, or the advice KP gives him and the tips he sometimes gives them back - about Asian conditions.
There isn't anything wrong with that. They are team-mates of his, and the very point of a PSL or a CPL is to encourage this kind of trading of ideas and passing of wisdom. But it is also clear that this is the conversation that he sees himself a part of, where Kevin and Chris and he are, you know, part of one gang. This is the company he wants to be associated with, but which his career so far frankly precludes him from being in.
See also how often he namedrops Virat Kohli in interviews, including in his latest, in which Kohli is used as an example of someone who was given the right kind of support through rough patches. And the implication is that he, Ahmed Shehzad, was given the wrong kind of support when he went through his rough patch and that perhaps, but for the lack of support… well.
He Does Talk A Terrific Game He does talk a terrific game, although it's also accurate to say simply that he talks. There was a moment from a game during the league stages where he is giving an interview on the sidelines, and the broadcast switches to a shot of Pietersen and Luke Wright sitting on the players' balcony pleading with him to stop talking and it is unclear whether they are laughing with him or at him. This is the thing: sometimes his game seems the least compelling aspect of him. "It was very tough, I took all the pressure on myself, didn't blame anyone. Even after I was dropped, I took it on myself, became disciplined and just worked hard, put my head down, put in the hours." AHMED SHEHZAD With some relief it is then, that his batting in three out of Quetta's last four games has lived up to his persona, which says plenty about how good it has been. He has always hit the ball sweetly, but it has seemed sweeter in this little run because he has been finding gaps. Last night in Sharjah, though it was the most emphatic innings of the three, it was still not as efficient as you might want in this age (10 dot balls from 38) but with a kind of vehemence in his hitting that has been rare. It matched the setting: a full house in Sharjah, a high profile, high-stakes game, and a genuine superstar to give him company through much of it. He looked completely at home, not least in his blitzing of Afridi. That was a nice touch, a little sub-heading battle that Shehzad won. "It was like every other game," he said of it later, when it clearly wasn't. Else he would not have been out of the Pakistan side for nearly a year now. "I was very clear about my game. Trying to get back to the game that I had before." That game that he had before has not always been as explosive as this (though he does, we should remind ourselves, have Pakistan's only T20I hundred and more T20 hundreds than any other from his country). He meant more that he was trying to get over the last 12 to 18 months, which, he spent "under a lot of pressure, on field, off field". "I don't want to get too deep into that. But it was very tough, I took all the pressure on myself, didn't blame anyone. Even after I was dropped, I took it on myself, became disciplined and just worked hard, put my head down, put in the hours." Later on the field he was in his element too. He was in the middle of most team discussions and celebrations, an expressive presence. He made sure the cameras couldn't ignore him, as when he dived headlong - instead of sliding - to pull back a ball that still had about six feet to go to the boundary. He took flight in the circle to one shot that went comfortably enough above him to not remotely be a chance, a man ever ready with a grand but empty gesture. 
[3]
Superstar Shehzad Shorts 
Ahmed World T20 Recall
Ahmed Shehzad, the Pakistan opener, who was initially left out of the Asia Cup as well as the upcoming ICC World T20, to be held in India, starting from 8th March, is in line for a shock recall into the national team - for the World T20. The move follows the team's disastrous showing in the Asia Cup, which ended with a shock early exit, after suffering humiliating losses to India and Bangladesh, during the league stages of the competition. According to reports in Pakistan media, the Pakistan Cricket Board (PCB) has asked for Shehzad's passport so that his Indian visa can be procured on time. "Ahmed has been asked to submit his passport for the World T20," a PCB official confirmed while talking to The Express Tribune. "His inclusion in the World T20 side will be made official soon," he further stated. The 24-year old opening batsman was axed from the 15-member team after suffering a lean trot that saw him aggregate just 160 runs at a poor average of 16 in his last 10 T20Is. While his expulsion was on justified lines, the selectors sprung a surprise, naming Khurram Manzoor, who hadn't featured in even a single T20I until then and who wasn't picked by any of the five franchises for the
Pakistan Super League
(PSL), as his replacement for the Asia Cup as well as the World T20. Consistent performances by Shehzad at the recently concluded PSL, combined with the complete failure of Khurram Manzoor in the Asia Cup have forced the selectors to have a rethink. The top eight member nations of the International Cricket Council (ICC) have time until March 8th to make changes to their initial 15-member squad and the PCB is said to be moving ahead in that regard. Shehzad was his team's (Quetta Gladiators) Shehzad was his team's (Quetta Gladiators) highest run-scorer in the PSL and was also the fourth highest run-getter in the tournament. His handy knocks helped the unfancied Gladiators reach the final of the inaugural version of the tournament, before eventually losing to the Misbah-ul-Haq led, Islamabad United. Khurram Manzoor, on the other hand, suffered from a bout of nerves and his lack of technique was exposed on the bowling friendly pitches of Mirpur, Dhaka. He finished with poor returns of 11 runs from three games, jeopardizing his chances of making it to the World T20. Shehzad has featured in 40 T20Is for Pakistan, scoring 941 runs at a strike-rate of 115.88. He is also the only Pakistan batsman to have made a T20I hundred, having made an unbeaten 111 against Bangladesh, in Mirpur, during the 2014 World T20. If named in the 15-member final squad, Shehzad will become the third player to be named as a replacement player for the World T20.
Sharjeel Khan
and Mohammad Sami were earlier named as replacement players following impressive performances in the PSL. 
[4]
Ahmed T20 Recall