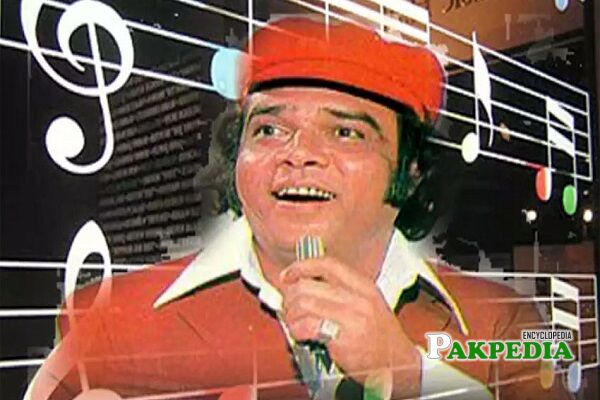 Ahmed Rushdi Biography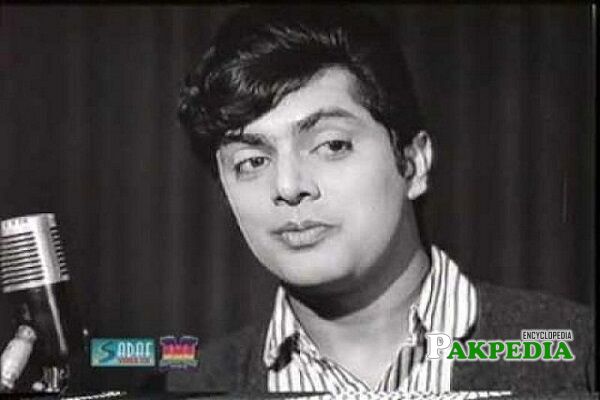 Ahmed Rushdi singer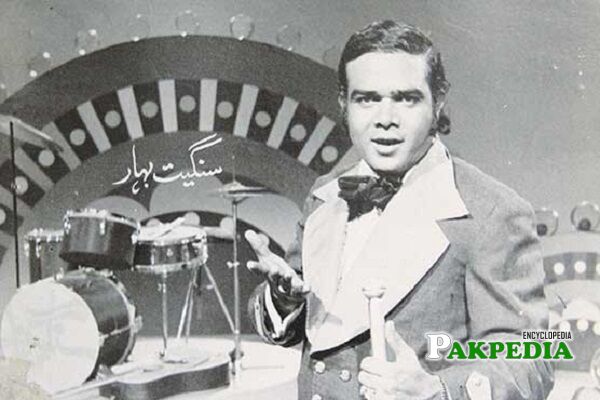 Ahmed Rushdi Songs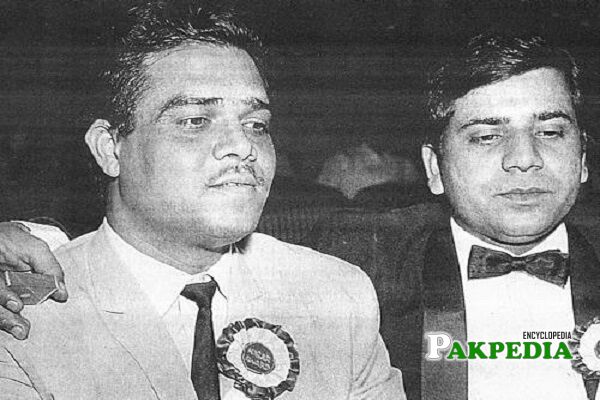 ahmed rushdi hit songs
Ahmed Rushdi Biography
Ahmad Rushdie's characteristic was that he adopted the voice and style of the artist for whom he sang. Many famous film singers today consider Rushdie as their teacher. Whether the song is joyful or painful, high-pitched, or low-pitched, it has won listeners' appraise. His songs motivated the young generation to adopt the genre of pop music for their singing career. Years after his death, it is now clear that a singer like him cannot be found in Pakistan's film industry. He has received numerous awards. Twenty years after his death, the government of Pakistani awarded him the Sitara-e-Imtiyaz.
Ahmed date of Birth
In Hyderabad, India, Rushdie, who ruled the film industry for three decades, was born on April 24, 1938. Later he moved to Karachi, where he resided till his last breath.
Education of Ahmed
He did not receive formal music training from a teacher, but his talent was God-given. Music and singing used to circulate in his blood, and he has been interested in music since childhood.
Ahmed Rushdi Family
He belonged to a conservative Syed family. His father, Syed Manzoor Ahmad, was an Arabic and Persian teacher in Hyderabad Deccan and died in Rushdie's childhood. He was a very religious man and, unlike other famous personalities, had no scandal throughout his life. On 30th November 1963, he tied the knot with Humera. The couple had three daughters, and none of them had followed their father's footsteps. Humera died after nine years of his husband's death.
Showbiz Career
Initial Career
He sang the first song for the Indian film "Ibrat" (1951). Then he came to Pakistan and reached the heights of fame in 1954 by singing 'Bandar Road Say Kemari Chali Hai Mere Ghora Gari.' He never looked back after that. He was also an idol of famous Indian film singer Kishore Kumar, and Kishore Kumar performed songs of the late Rushdie in England.
Peak Time
His success from 1st performance provided him the opportunity to be selected as a playback singer in many films, including 'Waah Ray Zamaanay,' 'Baraa Aadmi,' 'Ye Duniya,' 'Raat Kay Raahi,' and many others. Songs 'Maari Laila Nay Aise' in film Anokhii 'Chal Naa Ske Gi 420' 'Chaalak Raahi Hein Mastiyaan,' in film Raz brought recognition and fame to him. He earned 1st Nigar Award for 'Chaand Saa Mukhraa Gora Badan,' which he sang for film 'Sepairan.' 'Koo Koo Korina' sung by him in 1961 got the status of Pakistani 1st pop song.
Collaboration With Renowned Music Director
Khalil Rasheed, a recognized music director, selected Saleem Raza for the recording of a sad song 'Kisi Chaman Mein Rahoo Tm' for 'Anchal' film but Saleem's performance didn't satisfy him and Rushdi got selected for re-recording. He performed so well that he became Khali's 1st choice for his music compositions
Playback Singing Career
For Nadeem's 1st film 'Chakorii' he recorded 'Payaray Payaray Yaar Hmaray,' 'Tjhe Chahain Mere Behnaain,' and 'Kbhi Tu Tmko Yad Ayein Ge.' In the same year, he sang all songs of films 'Shenae,' and 'doraaha.' In 1968 he gave his 1st hit Bengali song for film 'Key Tumi Ele Go.' Other songs 'Usay Dekhaa Usay Chahaa Usay Bhool Gae,' 'Sochaa Thaa Payar Naa Karain gay,' 'Salaam E Muhabbat,' and Tere Ankhoon Kay Bheegay Sitaray also recorded in 1968.
The year 1970 saw many stellar and top-level singers like Arthur Nayyar, Akhlaq Ahmad, and Alamgir, but no one surpassed Rushdi. He contributed his voice to 1971 films 'Bandagi,' 'Bazii,' and 'Nag Munii.' Some of his popular songs are 'Honton Pay Teraa Naam,' 'Dil Tornaay Waaly,' 'Kal Achaanak Jo Saray E Raah Mile Th,' 'Ghusaay Mein Ghulaabi Gaal,' 'Payar Hota Hei,' 'Tere Jabeen Say Chodwhein Kaa Chaand Jhanktaa Rahe,' 'Teray Nainaa Baray Chit Chor.'
Ghazal Singer
Rushdi also invented a unique style of ghazal singing and made Habib Jalib famous all over Pakistan by singing his ghazal 'Mein nahe Maanta' for the film Khamosh Raho. For the film 'Joker,' he recorded another Habib's ghazal 'Shok E Awaaragi.'  
Pairing With Legendary Artist
Although he sang for all the actors, the songs filmed in his voice on Waheed Murad are still popular today despite the passage of many decades, including 'Koo Koo Korina,' and 'Kuch Log Roth Kar' and his pairing with chocolate actor Waheed Murad was very successful.
As An Actor
He also acted in some films, with beautiful pronunciation not only in Urdu but also in Bengali, Oriya, Kannada, Punjabi, Tamil, Telugu, and Marathi.
Fall Time
1980 was a nightmare for Pakistani films. Punjabi films replaced Urdu films, and female playback singers dominated the Punjabi films. In Zia Ul Haq's government, musical videos banned. During that period, he sang for films 'Farzaana,' 'Hasina Maan jae Gi,' 'Hanstaay Ansso' but this era was the downfall of his marvelous career.
Ahmed Rushdi Death
Since 1976, he was suffering from heart ailments, and doctors didn't allow him to sing, but he continued his passion as he considered music his life. In 1981 he got a 2nd heart attack; at that time, he was busy making a music album. On 11th April 1983, he couldn't survive 3rd heart attack and passed away. This king of rock, roll, and voice magician was embedded in Karachi's Sakhi Hassan cemetery and is one of the world's popular personalities even after death.
Ahmed Rushdi Songs
Bandar Road Sey Kimaari Mere Chalii Rey Ghoraa Gaari
Akaile Naa Jana Hamain Chor Kaar Tum
Bhooli Hue Hun Daastan Guzraa Hwa Khaayal Hona
Haan Isi Mor Per Is Jagha Beth Kr Tm Ney Wada Kiyaa Thaa
Tumhein Kesay Bataa Dun Tm Mere Manziil Hoo
Jb Payar Mein Do Dil Miltey Hein Mein Sochtaa Hun
Koo Koo Koreena
Yuun Rooth Naa Gorii Mjh Sey Dil Toot Gya
Gori Simti Jaaye Sharam Sey Dil kaa Bhaid
Kiyaa Hei Joo Payar Tu Parey Gaa
Ae Abar E Kram Aj Itnaa Barsaa
Tm Wo Hi Ho Lo Tmhain Aj Bta Dety Hein
Sochaa Thaa Payaar Naa Karaain Gay
Hansati Hue Mojoon Nay Akhir Paaya Apnaa Sahil
Kuch Log Rooth Ker bhi lagtay
Bhaabi Mere Bhaabhi Tm Jiyoo Hazaaron Sal
Lag Rahe Hei Mjhe Aj Saaari Fazaa Ajnaabi Ajnaabi
Dil Tm Ko Dey Diyaa Hei Iska Khaayal Raakhna
Mere Guriyaa Kaa Hei Jalwaa Niraala
Chor Chalaay Hm Chor Chalay Lo Shehar Tmhara Chor Chalaay
Tumhe Ko Mubarak Hoo Dostii
Kisi Chamann Mein Rahoo
Aj Is Shehar Main
Payar Main Hm Ney Khaae
Kbhi Tu Tm Ko Yad Aengii Wo Baaharain Wo Sama
Tjhe Apney Dil Sey Mein Kesy Bhula Dun
Lab Pey Teraa Naam
Duniya Key Ghamon Ko
Aisay Bh Hein Mehrbaan
Mein Payar Ke Baazi Haar Chala
Dil Nahein Tu Kooi Sheesha
Jb Payar Main Do Dil
Chor Chalay Ham Chor Chalay
Manzil Apne Door O Sathii