Agha Hasan Abedi also affectionately known as Agha Sahab (May 14, 1922, Lucknow – Aug 5, 1995, Karachi) was a banker from Pakistan.He was a Shi'a Muslim from Lucknow,India. He founded the Bank of Credit and Commerce International (BCCI) in 1972 which was at one point the seventh largest private bank in the world, collapsed in 1991 after regulators in the United States and the United Kingdom accused it to be involved in many illegal and fraudulent activities which was never proved. Mr. Abedi underwent a heart transplant operation in 1988, and died of a heart attack later on in 1995 in Karachi, Pakistan. [1] Agha Hasan Abedi Personal Information
| Title | Description |
| --- | --- |
| Personal | |
| Name: | Agha Hasan Abedi |
| Nick Nmae: | Agha Sahab |
| In Urdu: | آغا حسن عابدی |
| Famous As: | Entrepreneur |
| Nationality: | Pakistani |
| Mini Info: | Agha Hasan Abedi also known as Agha Sahab was a Pakistani banker and philanthropist who founded the Bank of Credit and Commerce International in 1972. |
| Residence: | Karachi Pakistan |
| Organizations founded: | Bank of Credit and Commerce International, United Bank |
| Religion: | Shia |
| Profession: | Pakistani banker and philanthropist |
| Known for : | Founder of United Bank (Pakistan) (UBL) in 1959 *A major contributor to banking culture in Pakistan from 1947 to 1990 *Philanthropist, supported many educational and healthcare institutions (a man with 'mixed legacy' of doing good and bad at the same time) |
| Born | |
| Date: | 14 May 1922 |
| Place: | Lucknow, British India |
| Family | |
| Siblings : | Agha Fakhar Hussain |
| Died | |
| Rest Place: | 6 Aug 1995 |
| Career | |
| Company Name: | United Bank (Pakistan) |
| Years Active: | 1959 |
| Title : | (UBL) |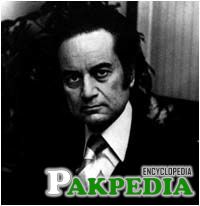 Agha Hasan Abedi

Agha Hasan Abedi was the founder of the Bank of Credit and Commerce International (BCCI), one of the world's most notorious banks. When his bank was closed down on 5 July 1991, it was found to have perpetrated billions of dollars of frauds and Abedi was unmasked as a master charlatan.
Born in 1922, Abedi was the son of a rent collector for the Raja of Mahmoodabad and he grew up resenting the assumed superiority of the Anglo-Indian aristocracy. Later, he took pleasure in appointing relatives of the Raja to the bank, and paying them lowly wages.
He acquired a traditional Islamic education at the University of Lucknow, but rejected conventional Muslim beliefs in favour of Sufism, a mystical offshoot of Islam. He remained a practising Muslim all his life. He entered Habib Bank in the late Forties, and shot through the ranks because of his talent for spotting rich clients. He was clearly skilled at parting a fool from his money and inspired colleagues with visions of a limitless banking empire. When a client put up the money, they followed him to his new bank, the United Bank Ltd (UBL). [2] Agha Hasan Abedi
Biographical Data
Agha Hasan Abedi was a banker who flourished in Pakistan. He founded the Bank of Credit and Commerce International (BCCI) in 1972 with the support of the Sheikhs from United Arab Emirate. BCCI had assets of $2.2bn and 400 branches in 72 countries. The bank, with its Head Office nominally in Luxembourg was effectively run from London where it had 45 branches. It was the seventh largest private bank in the world at the time of its glory. 
Abedi entered Habib Bank in late 1940s, and shot through the ranks because of his talent for spotting rich clients. Later on he joined a new bank in Pakistan, the United Bank Limited (UBL) noted for its progressive methods and its drive for constant expansion. With the threat of nationalization hanging over UBL Abedi's nose for wealth took him to the Gulf and in late 1960s he courted Sheikh Zayed, the ruler of Abu Dhabi, and owner of recently discovered oil reserve. Thus with an initial capital of $2m Abedi promoted BCCI to the world at large which soon prospered on the back of oil boom of the early 1970s. He inspired his colleagues with visions of a limitless banking empire. His unerring instinct for wealth took him to Africa, Asia, and Latin and South America and of course Europe. 
Abedi resigned as the President of BCCI in 1990 when a scandal broke out in 1989 and his health started to deteriorate. The BCCI collapsed in July 1991 with liabilities estimated at close to $20bn. The liquidators took 21 years and finally the process of legal formalities closed in May 2012. The liquidators recovered $8.5bn to pay about 70,000 claims from the creditors. The costs of the liquidation including legal and professional fees ($656m) amassed $1.7bn and the creditors told 90 per cent of losses recovered.  [3] Agha Hasan Abedi was a banker
Amazing Pakistani Entrepreneurs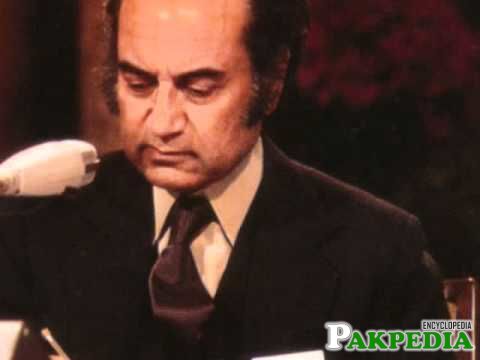 His name is synonymous with BCCI and UBL. He was a true entrepreneur who worked hard and created awe-inspiring successes like BCCI, which rose to become World's 7th largest private banking organization. 
He is still remembered and revered by many for his contribution as a philanthropist for many Pakistani institutions like Foundation for Advancement of Science & Technology (FAST) which is now operating National University of Computer & Emerging Sciences, Pakistan's first multi campus university. Also his contribution in setting up INFAQ foundation which established GIK Institute of Engineering will always be remembered.
Agha Hassan Abedi was considered a controversial figure by many western governments perhaps because they could not digest the amazing success of a Pakistani! But Agha Hassan Abedi continued working hard and nothing stopped him from envisioning great ventures for Pakistan.
Today's generation need to see what our amazing entrepreneurs like Agha Hassan Abedi stood for and how strongly they believed in this land and ability of its people. [4] Amazing Pakistani Entrepreneurs
the man who dared to dream big
He proved that politics is not the only form of service to the nation. He suffered through various scandals towards the end of his life, but no one can deny his contributions towards building a stronger Pakistan. It is a shame we let our youth forget a man like Agha Hasan Abedi.
Thousands graduate every year from FAST National University and Ghulam Ishaq Khan Institute. Only a handful of those proud degree holders know who laid the foundations of these prestigious institutes. It was one man's vision that delivered tremendously to Pakistan's development. [5] the man who dared to dream big
BCCI years

When banking was nationalised in Pakistan in 1972, Mr. Abedi founded the Bank of Credit and Commerce International with the Bank of America NT & SA as a major shareholder. Registered in Luxembourg, the BCCI began its operations from a two-room head office in London. Over the years, it developed into a worldwide banking operation with branches in 72 countries and 16,000 employees on its payroll. Mr. Abedi was personally responsible for inducting a large number of Pakistanis into the field of international banking and almost 80 per cent of the BCCI's top executive positions at the head office and in branches in various countries were held by Pakistanis. "It was founded by the charismatic Agha Hasan Abedi in 1972, backed by Middle Eastern investors and run mostly by the South Asians." Mr. Abedi severed his connection with BCCI in 1990 after suffering a heart attack and led a retired life in Karachi until his death of heart failure at Karachi's Aga Khan hospital in 1995.
At the time of his death, Abedi was under indictment in several countries for crimes related to BCCI. However, Pakistani officials refused to give him up for extradition, claiming the charges were politically motivated. Besides this, it is likely he would have been too sick to stand trial. He had been in poor health since suffering a stroke in the mid-1980s.
Philanthropist
"The late Agha Hasan Abedi was a famous banker and he backed many literary and educational institutions in Pakistan and other third world countries."
Infaq Foundation
Mr Abedi founded charitable organisations in UK, India, Bangladesh, Zimbabwe and Pakistan.
The Infaq Foundation has only one office in Karachi, Pakistan. It has capital and reserves of over Rs. 2.50 billion, which in 2009 are equivalent to just over US $30 million. Major beneficiaries among the known institutions are, Sindh Institute of Urology and Transplantation, National Institute of Cardiovascular Diseases, Lady Dufferin Hospital and Sir Syed University of Engineering and Technology in Karachi, and Ghulam Ishaq Khan Institute of Engineering Sciences and Technology in Topi, Khyber Pakhtunkhwa, Pakistan. President Ghulam Ishaq Khan was the first Chairman of the Foundation from 1983 through 1995. Another personality, a supreme court judge and a former Governor of Sindh – Justice Fakhruddin G. Ebrahim took over and is now the chairman.
Awards and mixed legacy
Agha Hasan Abedi Auditorium at Ghulam Ishaq Khan Institute of Engineering Sciences and Technology, Swabi, Khyber Pakhtunkhwa, Pakistan, was named after him.
The Gold Medal at the National University of Computer and Emerging Sciences (FAST), awarded to the highest CGPA Holder of the batch, is known as the Agha Hasan Abedi Gold Medal.
In the words of former BCCI chief financial officer Masih ur Rahman, who worked alongside Abedi for nearly two decades. He comments that "I remember looking into his eyes and seeing God and the Devil balanced equally in them.
Agha Hasan Abedi was given the Civilian Award (Hilal-i-Imtiaz) in 2015 for his services to the nation by the President of Pakistan.
"Known internationally for questionable business practices, in Pakistan he is remembered for supporting leading health and educational institutions like FAST, GIKI and SIUT."  SIUT here means Sindh Institute of Urology and Transplantation in Karachi. [6] Awards and mixed legacy