The attack began in the morning hours, with about half a dozen gunmen entering the school – and shooting at random, said police officer Javed Khan. Army commandos quickly arrived at the scene and started exchanging fire with the gunmen, he said. Students wearing their green school uniforms could be seen on Pakistani television, fleeing the area.[1] Attack Began 
| Title | Description |
| --- | --- |
| Details | |
| Type: | Suicide bombing,spree killing, hostage-taking, school shooting |
| Date: | 16 December 2014 |
| Time: | 10:30 PST – 19:56 PST |
| Location: | The Army Public School, Warsak Road, Peshawar, Khyber Pakhtunkhwa, Pakistan |
| Defenders : | Special Services Group |
| Perpetrators : | Tehrik-i-Taliban Pakistan |
| Non-Fatal Injuries: | 114 |
| Death: | 148 (including 7 attackers) |
| School Children Martyrs: | 132 |
| Motive: | Retaliation Against Operation Zarb-e-Azb |
| Target : | Students and school staff |
| Attentively Listening: | Lecture |
| Gathered in the Large Auditorium: | 18-Year-Old Yasir Iqbal |
| Entered: | Half a Dozen Gunmen |
| Attack Began: | In The Morning |
| Khaula as a : | Flower |
| Youngest Student Name: | Khaula Bibi |
16 December 2014
When the nightmare unfolded, teachers and students of the Army Public School Peshawar had just returned to their classes after recess. Some students, including 18-year-old Yasir Iqbal, gathered in the large auditorium and were attentively listening to a lecture. Others sat at their desks, eyes on the clock instead of the blackboard, silently urging for the hands to move faster for the day to end so they could go home. In grade one, it was six-year-old Khaula's first day of school. She was overjoyed that she had finally joined her siblings instead of staying home. It would be her only day at school.
Khaulas First Day of School
Khaula's would become one of the 144 names—most of them children's—on a long list created by a group of murderers that day at the school. The incomprehensibly high body count combined with the vulnerability of the victims make it the most horrific attack in Pakistan's history. And while this number, 144, is a story unto itself, the 144 stories within it have to be told.
Eighth-Grader Uzair Ali
Eighth-grader Uzair Ali saw the attackers and leapt to shield his friends by lying on top of them. He was killed; shot 13 times, but he managed to save his companions. Fourteen-year-old Fahad Hussain opened a door so his friends could run out. He stayed by the door making sure everyone was evacuated. He was gunned down while doing so. Below are 144 accounts, of courage and sadness of children, women and men whose absence will be forever painful, always remembered.[2] Eighth-Grader Uzair Ali
Over 20 Age
Muhammad Sami peon
Age: 22
Son of Shamsur Rehman and Asia Bibi
Siblings: Saeeda (27), Zainab (23), Rani (18), Amanullah (18), Sidra Gul (16) and Atiq Ur Rehman (8)
Sami began to work at a young age due to extreme poverty. His father suffered from cancer, and Sami set out to work when he was just a young boy to support the family and pay medical bills. His father passed away in the year 2000.He had been performing his duty at APS for eight years till the day he was killed. His mother says Sami did not enjoy his youth like other children. He had to be the man of the house. Despite the huge responsibility of an entire household on his young shoulders, Sami never lost his temper with his brothers and sisters.After his death, Sami's family is shattered. His mother misses her son terribly, and wishes he would ask her to cook qeema. His siblings who live at home are in dire poverty as the sole breadwinner of the family is no longer there.
Ehsanullah driver
Age: 22
Son of Zainullah and Saleema Bibi
Children: Yasirullah (3) and Muhammad Yousaf (5 months)
Ehsanullah joined APS just 10 days before the attack. On that gruesome day, he helped shift 40 injured children into ambulances before the attackers killed him.He was the proud father of a three-year-old and a newborn. He wanted his kids to grow up and study at the same school where he was employed. He dreamt that they would be doctors. His family says he was a responsible man who took care of his loved ones. They all felt like they could count on him.He didn't always want to be a driver. He tried to set up a small business on two occasions but had to wind up owing to losses. His children, parents and wife are in shock. They cannot accept that the centre of their world is no longer with them.
Hafsa Khush teacher
Age: 23
Daughter of Prof. Khush Muhammad
Siblings: Muhammad Anas Khan (27) and Javeria (23)
An intelligent and determined woman, Hafsa began working at the Army Public School in 2013. Her brother Anas remembers her as very kind and responsible. She was close to her mother and was engaged and soon to be married.Not only did she have excellent command on her subject, Hafsa's students remember her as someone who wouldn't leave class without clarifying her pupils' concepts. Her father, who is still shaken from Hafsa's death, remembers how his daughter wanted to pursue a Ph.D. and was interested in an academic career.Despite having a chance to save herself and leave the premises, Hafsa chose to stay back to help injured students. It is during this time that she was shot and killed.
Muhammad Hussain gardener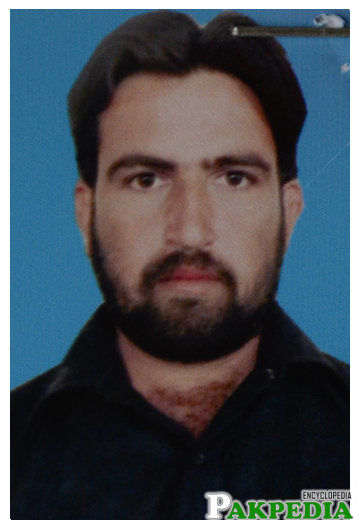 Age: 24
Son of Shamsher Khan and Saira Bibi
Children: Hina (7), Iqra (5) and Aneesa (3)
Muhammad Hussain served as gardener in the Army Public School (APS) for a period of seven years. After his passing in the Peshawar massacre, his brother Naheed Khan was offered the job that he took. Naheed says he got to know much more about his brother from his colleagues in the APS who all found Hussain an amicable and honest fellow.Hussain was a hard working man, his brother recalls, saying how after his gardening job at the APS, he would return home and go to work as a farmer in the fields. Hussain enjoyed playing cricket and was good in the game.Hussain leaves behind a widow and three children. His wife still asks why her husband was killed and his father appears broken at the death of his young son.
Sadia Gul Khattak teacher
Age: 24
Daughter of Gul Shahzad Khattak and Zulikha Bibi
Siblings: Hamayun Shahzad, Amir Shahzad, Aarif Shahzad, Asim Shahzad, Tayyada Gul, Uzma Gul
An English teacher at the Army Public school for five months, Sadia had completed a Masters in English and a Bachelors in Education at the University of Peshawar. Her father, who is also a professor, was her mentor. She would always consult him before making any big decisions.She was a jovial, fun loving person. Her friends say she loved to hang out with them and talk. They would meet up daily and go for a walk together. Her students say she was a wonderful teacher and that her command over the English language was impressive.Her family says they are broken after her passing. They miss Sadia terribly.
Mudassar Khan lab assistant
Age: 25
Son of Mr. and Mrs. Muhammad Khan
Siblings: Sher Khan (23), Anas Khan (21), Umar Khan (19), Gulnaz (18), Afshan (15) and Fatima (10)
A native of Swat valley, Mudassar had a Diploma in Clinical Pathology and a Masters in Pashto from the University of Peshawar. He was passionate about Pashto poetry and often penned romantic couplets which he would share on social media.He was the eldest amongst his siblings and the sole bread winner of his family. For this reason, he had left his village to work.He got engaged 15 days before he was killed. His uncle describes him as a respectful and responsible member of the family, who never hurt a soul. His family is broken by his death and misses him dearly.
Hajra Sharif teacher
Age: 28
Daughter of Muhammad Sharif and Israr Bibi
Siblings: Ruman Nissah (37), Muhammad Amin (35), Bibi Aamna (34), Abrarul Amin (32), Samina Parveen (30) and Shahid Amin (25)
A chemistry teacher at APS, Hajra Sharif had the knack of controlling a class effectively, and was very well-rounded in her subject, her colleagues say. She was helpful and polite to work with, and proved her mettle in a very short time.Her students share that even though chemistry was a dull and boring subject, they thoroughly enjoyed her lectures and never bunked her classes.According to Hajra's siblings, she emphasised a great deal on women's education, and her aim was to open a girls' school in Karak.Her brother says that she was his mentor and it was as per her wish that he joined APS.
Benish Umer teacher
Age: 30
Wife of Umer Zeb Butt
Children: Hibbah Umer (5), Annaya Umer (3) and Affaf Umer (1)
A loving wife and a caring mother, teaching was Benish's mission in life. Her husband Umer recalls that it was Benish's tenacity that helped the family maintain discipline. He remembers Benish preparing breakfast, helping him out with work clothes and then leaving for school on the day of the massacre.A kind woman, after her family, Benish gave the most amount of time to her students and treated them like her own children. She also felt strongly about girls' education and used to say that educating women was critical for the country's prosperity.Her husband recalls that Benish had the chance to get out safely during the attack but chose to stay back so she could administer first aid to the injured students. This is when she was shot.
Muhammad Bilal guard
Age: 32
Son of Pervaiz Shah
Children: Abbas (3.5) and Hanan (6 months old)
Bilal and his wife were expecting their second child when he was killed. His wife has named her newborn Hanan, because her husband loved that name.He was attacked by the terrorists when they saw him helping children escape from a back exit.He was a loving father. He wanted the best for his son Abbas, and dreamt that he would become a doctor some day.He was a good sportsman and regularly played cricket with the APS students. He was strong, and was able to hit long sixes.His wife and parents miss their beloved Bilal. His youngest will never know her father.
Sahar Afshan teacher
Age: 33
Daughter of Dr. Muhammad Noor Raziq (late) and Shamim Akhter
Siblings: Fawad Gul (35)
Sahar was helping evacuate students when the attackers targeted her. She joined APS in 2006 as an Urdu teacher. She had completed a Masters in Urdu from the University of Peshawar and was also pursuing MPhil. As a result of her commitment and hard work, she was promoted to the senior section shortly after she joined.She was a role model for her family. Her siblings aspired to be disciplined like her. Her colleagues still cannot believe that she is gone. Her beautiful smiling face and pleasant voice echoes in their ears. She loved to get friends together for delicious food and gupshup.Her students say she was soft spoken and helpful and that she had a passion for her subject. She often arranged Urdu debating competitions and coached the students.
Farhat Bibi teacher
Age: 39
Children: Syed Sitwat Ali Shah (18) and Syed Baqir Naqqi (15)
Siblings: Fawad Gul (35)
There's a palpable void in Farhat Bibi's newly constructed house. Widowed husband Abid Ali Shah and sons Baqir and Sitwat are still numb with grief as they recall memories of the cast-iron superwoman in their lives.She held the position of Urdu teacher at APS for three years until her death. Her prolific academic qualifications included an MA in Arabic, MA in Islamiat, an M.Ed and a B.Ed. She was also a Hafiz-e-Quran. As a social worker, Bibi was committed to helping poor and needy people. Her sister, Abida Bibi, remembers her as someone completely devoted to her family.Farhat was an experimental cook and enjoyed making new dishes for her husband and sons. She was fond of tours and picnics and often organized outings for the family.
Saima Zareen teacher
Age: 39
Daughter of Anwar Jamal
Wife of Tariq Saeed
Saima Zareen had been teaching English at the APS for 17 years. She had completed her M.Phil in Education and was pursuing a Ph.D in Education. She was the mother of two girls aged 20 and 13.She loved to teach and learn. She would return from school every day at 3pm, eat her lunch and head to her university to study till 7pm. She would then come home and prepare dinner for the family.Her students describe her as soft spoken and kind, while enforcing discipline at the same time.The day of the attack, Saima rushed into the auditorium to save injured students. As she made her way in and out of the room, she was apprehended by one attacker. She was shot dead and her body set on fire. Her husband vows to continue her dream, to teach. He misses her terribly.
Akbar Zaman head clerk
Age: 40
Husband of Bibi Rabia
Children: Tahir Zaman (16), Anwar Zaman (14), Mohammad Zaman and Ahmad Khan
"Akbar was a very pleasant man," says his widow, Bibi Rabia. He had a soft disposition and would always advise his sons to avoid disputes.Akbar had joined the Pakistan Army's Electrical & Mechanical Engineering dept in 1983 as a clerk and moved to Army Public School after retiring in 2006.He was admired by his entire village and even now he is fondly remembered. Akbar had made it a point to bring back gifts from Peshawar for all the kids in the family when he would visit native Lakki Marwat for holidays. He was as a highly-dedicated employee who gave his life while performing his duty.
Zahir Shah gardener
Age: 40
Son of Zaz Muhammad and Yahi Gul
Husband of Momina Bibi Siblings: Muhammad Sharif, Abdur Rauf, Bushra Bibi, Khayal Muhammad and Muhammad Zahid
Zahir Shah began working at APS a year before the massacre. He served the school devotedly and would advise students to study hard whenever he interacted with them. His nephew Shafqat says Zahir had studied up to F.A. but couldn't carry on due to financial problems.Zahir got married nearly 12 years ago and didn't have any children but loved his nephews and nieces as if his own. He was particularly close to his 4-year-old nephew Waqas and would look after him as his own child.Although Zahir didn't earn much, he was always mindful of the needs of his family and always tried to get other, better jobs. His nephew remembers him as a soft-spoken man with a kind heart.
Mohammad Shafiq clerk
Age: 41
Son of Mohammad Sadiq
Children: Children: Saqib (8), Yusra (7), Afia (5) and Fareeha (2)
Shafiq was the head clerk at APS since 1996. He was jokingly called the 'pioneer employee' of the school. His brother says Shafiq was an honest and hard working member of the school staff. He loved and cared for the students with all his heart. He longed for his children to have a good education.After school, he would drive a taxi to earn extra money to support his family. Two of his children are now studying at APS.The day of the attack, Shafiq was busy evacuating terrified students when he was gunned down. He had made his third trip back into the school during the rescue operation when he was struck.
Nawab Ali teacher
Age: 42
Son of Fazal Rabani and Husn Zaiba.
Children: Faizan (13), Habiba Gul (10) and Ayesha (9)
Nawab was a self-made man. When he was a student, he would work after school to earn money for his school fees. He was a math genius, and was popular in his hometown Charsadda for his math skills. He joined APS as a math teacher in 2000.His wife says he was a wonderful husband and also a loving and responsible father. His daughter Ayesha says he used to take joy in celebrating her birthday and get her dolls. She says he had a 'smiling face'.His colleagues, too, remember him fondly and recall the many instances when he would treat them to shola chawal – a Charsadda specialty.
Sajjad Ali superintendent
Age: 42
Son of Ejaz Ali (Late) and Talat Sajjad
Children: Fahad Ali (4.5) and Faizan Ali (10)
Sajjad Ali served at the APS for 10 years. His nephew Mudasser tells how the staff at the school as well as Sajjad's relatives admired him.An amicable man, Mudasser recalls how Sajjad was regarded as a peace maker by members of the family and would resolve any conflicts that would develop among his relatives.Sajjad's colleague Imran remembers him as a diligent man, saying it was due to his hard work that the regional coordinating office was declared the best in the country.Sajjad leaves behind a widow and two sons. His older son Faizan, who is 10 years of age, misses his father terribly.
Shahnaz Naeem teacher
Age: 42
Wife of Dr Naeem Mumtaz
Children: Mashaal Naeem (19), Omamma Naeem (16) and Unnas Naeem (14)
Teaching at APS since 1994, Shahnaz was a dedicated teacher whose death has left many a colleague and students mourning. Regarded as an inspiring teacher, Shahnaz was also a loving wife and a devoted mother who managed family life just as well.Shahnaz put great emphasis on education and the studies of her own children. She wanted them to become doctors like their father. Her husband Naeem remembers her as a simple and loving woman who loved arranging family get-togethers.Her colleagues say she considered them and her students as family. She took care of everyone.
Sofia Hijab teacher
Age: 42
Wife of Advocate Amjid Sohail
Children: Tatheer Zahra (17) and Farwa Agha (13)
Remembered by her daughters as their best friend, Sofia Hijab was a devoted mother and a hard-working teacher.She started teaching at APS as a junior teacher barely two years ago but her hard work led to promotion as a senior in a short span of time. Kind to her students, Sofia is remembered as soft-spoken but uncompromising when it came to academics.Her husband says she was present in the auditorium during the attack but had managed to exit safely. But that is when she decided to go back for her students. She pulled out many of those injured before the attackers killed her.
Pervaiz Akhter lab assistant
Age: 50
Husband of Sajida Parveen
Children: Wasim Pervaiz (21), Umme Kalsoom (20), Saleem (19) and Raheem (14)
Pervaiz worked at APS as a lab assistant for 20 years. He was utterly devoted to the school, and students remember him as honest and dedicated.According to his children he was a soft hearted father. Despite his limited salary he fulfilled all their demands. He always hoped his kids would get quality education and earn a name for Pakistan.He had a good command of Pashto, Punjabi and Urdu. He also recited the Quran and taught Islamic principles to whoever was willing to listen.
Muhammad Saeed teacher
Age: 53
Son of Muhammad Safdar Khan
Husband of Ayesha Bano Children: Rimsha Saeed (19), Hajra Saeed (17), Naima Saeed (15), Muhammad Talha (12) and Muhammad Anas (10)
Saeed had been teaching Islamiat at APS for nine years. Holding an MA, he is described by students as a good teacher who was soft-spoken and kind. He was an advocate of women's education. Many of his past students went on to serve in the army.When the army launched an operation in Swat, Saeed invited three displaced people into his home and gave them food and shelter for three months.When the attackers struck, he advised students to stay calm and helped them. His parents, wife and five children miss him dearly and pray for him to rest in eternal peace.
Tahira Qazi principal
Age: 64
Daughter of Qazi Hayat Ullah Khan
Wife of Lft Col. (retd) Qazi Zafar Ullah Khan Children: Arifa Qazi (32), Imran Ullah Qazi (30) and Ahmed Ullah Qazi (24)
Tahira Qazi joined the Army Public School in 1995 as head of English Department and in 2006 she took charge as the principal of the school."She was not only a devoted teacher who cared deeply for her students but also a loving wife, mother and friend," Tahira's husband recalls." She dedicated 37 years to educating children and in the end laid down her life to the cause."She maintained a very sober exterior but was in fact a very soft-hearted person, her family says. According to a student injured in the APS attack, Tahira's last words were: "They are my children and I am their mother."