The attack began in the morning hours, with about half a dozen gunmen entering the school – and shooting at random, said police officer Javed Khan. Army commandos quickly arrived at the scene and started exchanging fire with the gunmen, he said. Students wearing their green school uniforms could be seen on Pakistani television, fleeing the area.[1]  morning hours 
| Title | Description |
| --- | --- |
| Details | |
| Type: | Suicide bombing,spree killing, hostage-taking, school shooting |
| Date: | 16 December 2014 |
| Time: | 10:30 PST – 19:56 PST |
| Location: | The Army Public School, Warsak Road, Peshawar, Khyber Pakhtunkhwa, Pakistan |
| Target : | Students and school staff |
| Motive: | Retaliation Against Operation Zarb-e-Azb |
| Defenders : | Special Services Group |
| Perpetrators : | Tehrik-i-Taliban Pakistan |
| Non-Fatal Injuries: | 114 |
| Deaths: | 148 (including 7 attackers) |
| School Children Martyrs: | 132 |
| Attentively Listening: | Lecture |
| Gathered in the Large Auditorium: | 18-Year-Old Yasir Iqbal |
| Entered: | Half a Dozen Gunmen |
| Attack Began: | In The Morning |
| Khaula as a : | Flower |
| Youngest Student Name: | Khaula Bibi |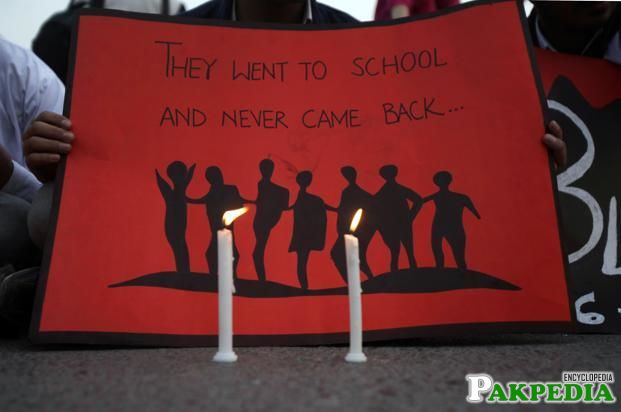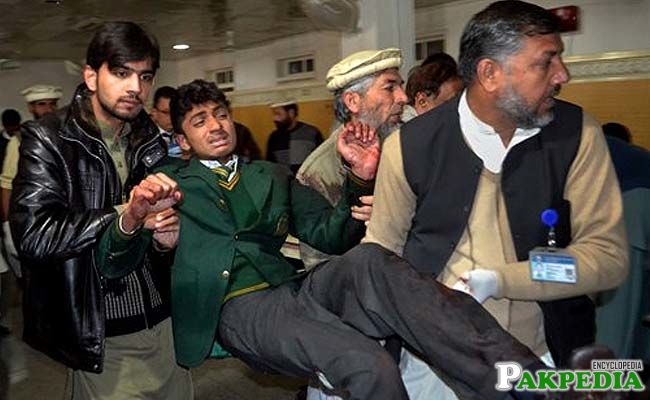 16 December 2014
When the nightmare unfolded, teachers and students of the Army Public School Peshawar had just returned to their classes after recess. Some students, including 18-year-old Yasir Iqbal, gathered in the large auditorium and were attentively listening to a lecture.[2]  16 December 2014 
Age of 13 Young Martyrs Of Apsacs Peshawar
Ahmed Ali Shah
Age: 13
Class: 8
Son of Khalid Mehmood (late) and Jameela Kosar
Siblings: Mohammad Ahmed (12)
Ahmed was wise beyond his years, his mother says, possibly because he lost his father when he was 4-years-old. He had assumed a tremendous responsibility at a young age, as a result of which, unlike other children his age, he would not ask his mother to buy him anything.Bright and studious, Ahmed had a beautiful singing voice. He was often called upon to recite Naats. He would detail his future plans to his mother; he wanted to become an auto engineer. He would sketch designs and tell his mother he would build real cars one day.
His Mother Says
His mother says he was an old soul, and because of his love for poetry, his mother would often lovingly refer to him as Shair, Ashfaq Ahmed. After his father, he took care of me, his mother says.[3]  His Mother Says 
Azaan Toraylay
Age: 13
Class: 9
Son of Major (retd) Sohailur Rahman and Zil-i-Huma Gul Sohail
* Siblings: Hayan Nangyalay (19), Hassaan Baryalay (17), Aman Gul Sohail (14) and Wadan Numyalay (8)*
Azaan Toraylay was true to his name (means brave in Pashto). Azaan wished to join the Pakistan Army like his father. Once, he even performed guard duty when his father's vehicle gave way in Shikarpur on the Grand Trunk road. His father says Azaan kept watch through the night so he and his friends could sleep.Azaan was also fond of keeping pets. His father recalls how when Azaan passed, his pet dog was saddened to the extent that he got sick, and for about 20 days, refused to eat any food. Young Azaan was also fond of playing cricket. He would urge his father to arrange informal cricket tournaments with his friends.
Proud of Azaan
Proud of Azaan, his family regards him as a brave boy. But the tears in their eyes betray how with him gone, their life has changed so much.[4]  Proud of Azaan 
Fahid Hussain
Age: 13
Class: 8
Son of Hussain and Seema Nawab
For Fahid's parents, he was something of a gift. He was their only child and they cherished every moment they spent with him.His parents shifted from their village to Peshawar so Fahid could get a good education. He wanted to be an Air Force pilot.
Loved Sports
He loved sports, especially basketball and cricket. He was part of the school team and also played in the neighbourhood. He prayed to God to give him another sibling to practice with. His parents are devastated by the death of their son.[5]  Fahid Hussain 
Gul Sher
Age: 13
Class: 8
Son of Shehnaz and Muhammad Nasir Gul
Siblings: Emaan (12), Warda Nasir (10), Khushbakht Nasir (7) and Waresha Nasir (4)
Gul Sher was a good student. He was House Captain at his school and hoped to be a doctor some day. He wanted to be a famous heart surgeon and open hospital that would treat patients free of charge.
Loved Playing Football
He loved playing football and would often take his football shoes to school. According to his mother, he was particular about being tidy and dressed like a gentleman. He wouldn't use a bathroom if it was not clean.He liked parrots but did not have pets as he didn't want to keep them in cages. He had a good memory and was always the one to remind his friends and relatives about the birthdays of others.[6]  Loved Playing Football 
Hamid Ali Khan
Age: 13
Class: 8
Son of Sher Ali Khan and Farman Nissah
Siblings: Sidra Ali Khan (16), Jawad Ali Khan (11) and Sana Ali Khan (4)
Hamid was a charming young boy. He was soft-spoken and had the kindest heart. He was an excellent student and was popular at school. He loved his little sister Sana very much. He wanted to be a doctor and open a hospital for the poor.
Fond of Animals
He was fond of animals. His brother Jawad says Hamid once adopted an injured puppy that he saw out on the streets. He took the puppy to the vet, despite the clinic being far away from their home, and nursed him back to health.The family says it is painful for them to live without Hamid, who was the light of their lives.[7]  Fond of Animals 
Hammad Malik
Age: 13.5
Class: 8
Son of Erum and Tahir Anees Malik
Sibling: Kashaf Anees Malik (11)
Hammad loved horses and was an excellent horse rider.His uncle had bought several horses in his Punjab village so Hammad could practice riding. He took part in a competition in Lahore and won a trophy.
Hobby
His other hobby was collecting coins and antiques. He would decorate them all over tables and cupboards at the house.[8]  Hobby 
Muhammad Azhar Naseer
Age: 13
Class: 10
Son of Muhammad Naseer and Mussarat Bibi
Siblings: Saba Naseer (13), Nouman Naseer (12) and Kawal Naseer (11)
Azhar dreamt of becoming a doctor and providing free treatment to the poor. Biology was his favourite class at school and he always topped with 90pc marks.Topping his last exam on Dec 12, Azhar's family had planned a function on Dec 16 ─ the day of the attack.
Kindhearted and Softspoken
Azhar was a kindhearted and and softspoken boy. Once during a trip to the family village, he saw a puppy trapped in bushes during a rainstorm in freezing cold weather. The place was slippery and dangerous, his father says, but he brought the puppy home and fed and cared for it. The next day, he returned it to its mother.His father says whenever he meets Azhar's friends, he misses his son very much.[9]  Kindhearted and Softspoken 
Rizwan Sareer
Age: 13
Class: 8
Son of Nargis Begum and Lt. Col Sareer Khan
Siblings: Nauman Sareer (19), Salman Sareer (18)
Hailing from Charsadda, Rizwan was as big cricket fan. His brother, with whom he shared a room, said that they often played cricket in the bedroom. After his passing, he says he can never play again.
Rizwans Father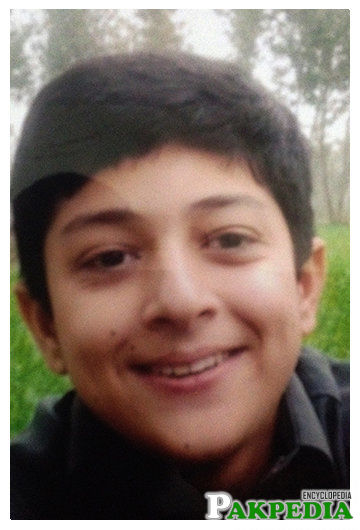 Rizwan's father shares while Rizwan was playing in a public garden he found Rs2,000 dropped by someone. He was only in the second grade at the time but he promptly went to the reception and handed the money over to the guard, telling him to give it to the owner if he came looking.His parents say they feel their son's loss deeply, but are proud of the life that he has lived.[10]  Rizwan's Father 
Wahab ud Din
Age: 13
Class: 8
Son of Rakshanda and Kabir ud Din
Siblings: Sana (23) and Shahab ud Din (21)
For Wahab's father, the loss of his youngest son was too much too bear. Two months after the horrific attack, his father's health took a turn for the worse. He passed away.
His mother says her son was a studious child who worked late into the night. She also says he was very sensitive to his parents needs. He was close to his father, and would often discuss his passion for science and research with him. He wanted to become a scientist.
Loved Cats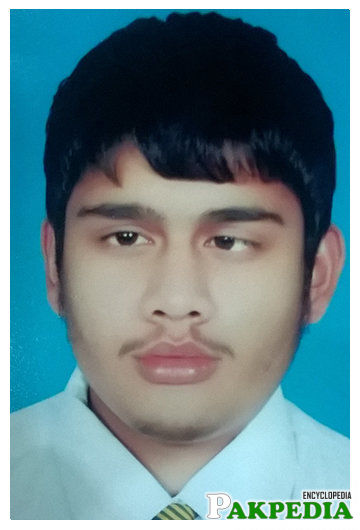 He loved cats. He took care of many strays, giving them milk and preparing special meals for them.The family is shattered by this tragedy. They have lost the sole bread earner. Wahab's mother prays for better days.[11]  Loved Cats 
Wasif Ali Khattak
Age: 13
Class: 8
Son of Captain Ali Khan Khattak and Shahnoon
Siblings: Asim (24), Laiba (22), Saqib (20) and Asif Siraj (19)
Wasif was the youngest of five siblings and for this reason, all his demands and wishes were met by his parents and siblings.He loved animals. He once saw a puppy drowning in a canal and jumped in to rescue it.
Become a Doctor
He aspired to become a doctor when he grew up. He wanted to work in his village of Gundi Mirah Khan Khel Khattak. He would often tell his brother of his dream to establish a free treatment clinic in the village after he secured an MBBS degree.His parents say they miss him dearly and wish he was with them every day.[12]  Become a Doctor 
Yasirullah
Age: 13
Class: 8
Son of Hav. Nasirullah and Razia Bibi
Siblings: Tahirullah (12), Mansha Nasir (10), Insha Nasir (7) and Aliza Nasir (3)
A punctual and studious child, Yasirullah had originally aspired to be a doctor. But after being selected to attend Cadet College he decided he wanted to become an army soldier.
Hailing from Chitral
Hailing from Chitral, young Yasirullah enjoyed playing sports and won many medals and awards in cricket, badminton and football.Yasirullah's best friend was his cousin Syed Zulqarnain Shah. Both boys were killed in the auditorium. His father says every time he sees his son's remaining friends, he misses Yasirullah.[13]  Hailing from Chitral