Aga Khan University Hospital
Operatiion theather room in aga khan hospital karachi
Aga Khan University Hospital Karachi inaugurates new intensive care facility for children
Services offered at Aga Khan Labs
Aga Khan University Hospital, Karachi
Facilities
AKUH has 560 beds in operation and its in-patients have the region's lowest average length of stay of 4.0 days. The hospital is equipped to diagnose and treat medical (including cardiac), surgical, obstetric and gynecology, pediatrics and psychiatry patients.A total of 560 beds, 122 private and 117 semi-private air-conditioned rooms, 251 General ward beds and 52 special care beds are available in ICU, CCU and NICU. The Hospital has 11 main Operating Theaters . In addition to these, there are 4 Operating Theaters in Surgical Day Care and 1 in Obs/Gyn. Day Care Surgeries are performed at AKUH. State-of-the-art Pharmacy, Radiology (including nuclear medicine), Laboratory, Cardiopulmonary, Neurophysiology and Physiological Measurement services are available at AKUH. To facilitate public accessibility and convenience, AKUH Laboratory operates 47 phlebotomy or specimen collection centers in Karachi and all major cities of
Pakistan
.
[1]
Facilites wikipedia
Architecture
The Aga Khan Medical Complex, built on a 65-acre site in Karachi, was planned and designed by Payette Associates. It consists of a 721-bed hospital, a medical school for 500 students, a school of nursing, housing for staff and students, and a mosque. The building has been carefully designed to take into account the history, climate, environment, symbolism and the spiritual values of the Muslim culture
[2]
Architecture arch.com
Patient Clinics
Clinical and Hospital Information
Patient Clinics (Outpatients)
 Hospital Admissions (Inpatients) [6] Hospital admission hospital.aku
 Specialized Clinics (Outpatients)
 Hospital Facilities
 Patient Day Care Services
 Hospital Guide
Hospital Admissions Inpatients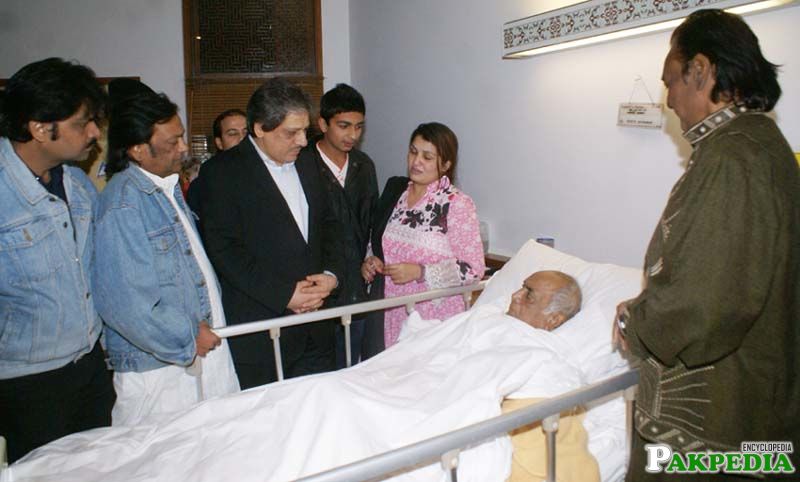 The Aga Khan University Hospital, Main Campus, Karachi offers patient accommodation in the general ward, semi-private rooms (2 beds per room) and private rooms. Please let the admissions officer know your preference for accommodation when you register.
[7]
Hospital admission hospital.aku.org
Prepare for your hospital stay
Prepare for your surgery
Your private care
Specialized Clinics Outpatients
Breast Clinic
Child Learning and Behaviour Clinic (CLBC)
High Risk Maternity Clinic (Feotal Maternal Medicine Clinic)
Type I Diabetes Clinic
Women's Health and Oncology Clinic
Anticoagulation Clinic