The Aga Khan Rural Support Programme (AKRSP) is a private, non-profit company, established by the Aga Khan Foundation in 1982 to improve the quality of life of the people of Gilgit Baltistan and Chitral (GBC). The overall goal of the organization is to improve the socio-economic conditions of the people of northern Pakistan. [1] Aga Khan Rural Support Programme Pakistan
| Title | Description |
| --- | --- |
| Details | |
| Founded: | 1982 |
| Founder: | Aga Khan Foundation |
| In Urdu: | آغاخان فاؤنڈیشن |
| Nick Name: | AKRSP |
| Address : | Level Nine, Serena Business Complex, Khayaban-e-Suhrawardy, opposite Convention Centre, Islamabad, Pakistan |
| Website: | http://akrsp.org.pk |
| Organisation | |
| Head Office: | Babar Road, P.O. Box 506, Gilgit, Pakistan |
| Phone:: | +92 (5811) 52480 / 52910 / 52679 |
| Fax:: | +92 (5811) 54175 |
| Liaison Office – Islamabad: | 3rd Floor, Jang Building, Plot No. 40, Blue Area, Islamabad, Pakistan |
| Phone: : | +92 (51) 2801161 – 4 |
| Fax: : | +92 (51) 2801165 |
| Email:: | info@akrsp.org.pk |
| Phone:: | +92 (21) 2275746 |
| Type: | Non Governmental Organization |
| Services | |
| Districts: | 11 |
| Organised Households: | 198,409 |
| Village organization (VO): | 2,928 |
| Women Organization (WO): | 2,117 |
| Local Support Organisations (LSOs): | 75 |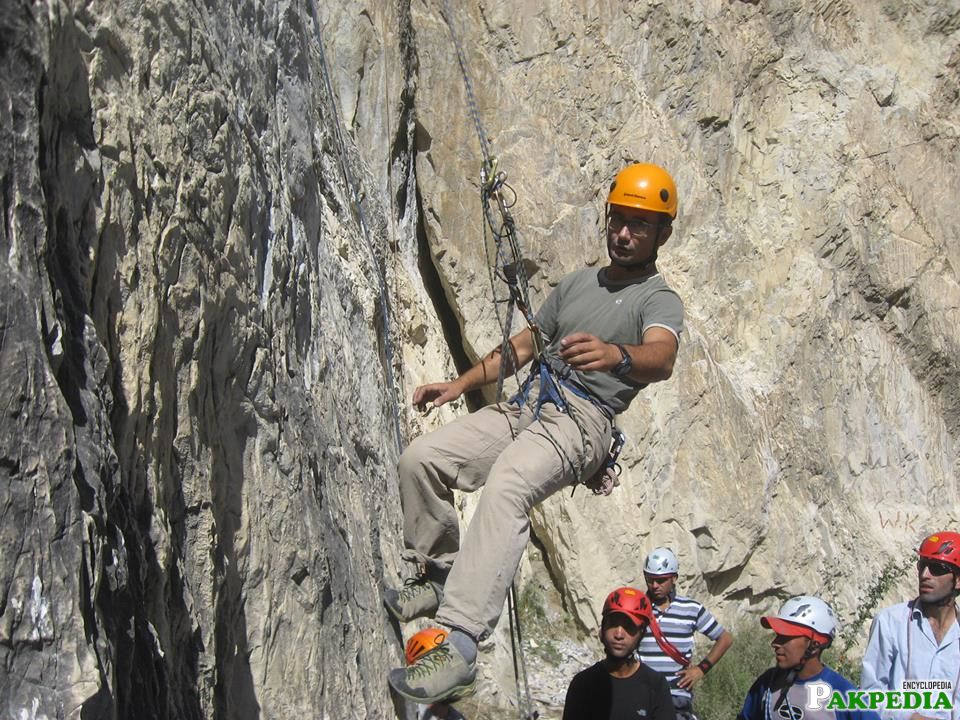 AKRSP

The Aga Khan Rural Support Programme is a private, non-profit company, established by the Aga Khan Foundation in 1982 to help improve the quality of life of the villagers of Gilgit Baltistan and Chitral. AKRSP's development approach gives primacy to the people and their abilities. It is based on the belief that local communities have tremendous potential to plan and manage their own development, once they are organized and provided access to necessary skills and capital. AKRSP's past efforts have led to many notable achievements in social and economic domains. Key achievements include manifold increase in incomes, construction/rehabilitation of more than 4000 small infrastructure projects (bridges, roads, irrigation channels, hydropower units and other small projects), the planting of tens of millions of trees and the development of hundreds of acres of marginal lands, developing a cadre of more than 50,000 community activists, mobilization of nearly $ 5 million village savings, and the establishment of more than 4,993 community organisations. AKRSP supported community organisations, which have established patterns of local governance that are participatory, democratic, transparent and accountable to their members, are now federating at the union council level to establish Local Support Organization (LSOs). Currently, there 67 LSOs across Gilgit-Baltistan and Chitral that are forging direct partnerships with government departments, local development partners, donors and the private sector actors to increase the scope and outreach of services for their member communities.
Key Program Themes
Social Development Institutional Development Under institutional development, AKRSP provides support to Local Support Organizations (LSOs) and their constituent V/WOs to undertake local development activities in a participatory manner. Key activities under institutional development include capacity building of local activists and community leaders, linkage building and resource mobilization, and technical assistance in undertaking community managed projects. Gender, Youth and Poverty AKRSP places greater emphasis on promoting gender equality in its program. In the initial years, AKRSP's main thrust was on promoting Women's Organisations (WOs) as a collective forum to increase the inclusion and participation of women in social and economic spheres. These village level WOs proved vital in increasing the participation of women in decision making and addressing their practical and strategic needs. Building on this experience, AKRSP currently focuses on promoting gender mainstreaming in its programs, with a special emphasis on increasing the role of women in leadership positions. Youth is considered a key asset and future investment. However, youth issues in Pakistan and GBC remain unaddressed. AKRSP's new program around youth development attempts to bridge this gap by increasing employability and leadership among youth. Key areas of focus under youth development include employable skills, enterprise development, civic participation and youth leadership; and the promotion of enabling institutions. Poverty is a multi-faceted problem and is addressed through both mainstream activities and targeted programs. AKRSP is implementing special projects aimed at identifying poor and addressing their livelihoods needs through provision of productive assets and employable skills. These activities also envisage linking poor with existing safety nets and social protection programs. [2] AKRSP's Key Program Themes
Renewable Energy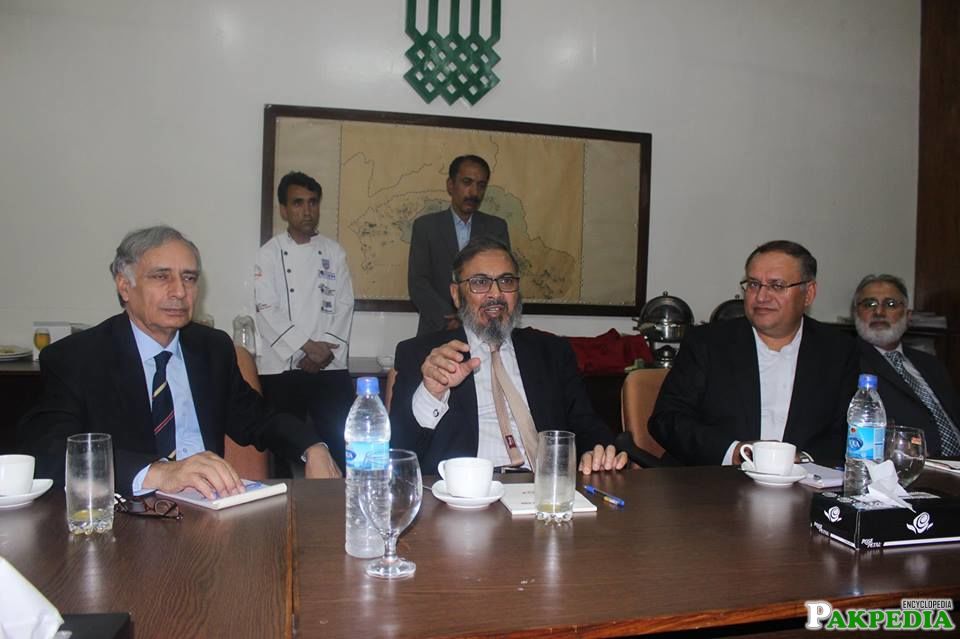 Aga Khan Rural Support Programme (AKRSP) initiated the project Water and Energy Security in 2011 with financial support from the Swiss Agency of Development Cooperation in Pakistan for Yarkhun and Laspoor valleys of East Chitral District. The project provided hydro-power based energy and installed two micro-hydels in the villages of Pawoor (800 KW) and Raman (500 KW). The project also introduced an institutional reform by targeting village-owned power utility companies (PUCs).
Upon termination of the hydro-electrical infrastructure in Phase I, a 2nd phase (2015 – 2018) received another grant from the Government of Switzerland. The Water and Energy Security through Micro Hydel Project (WES MHP-II, 2015-2018) aims to increase economic  ecological development opportunities through utilization of electricity in Yarkhun and Laspoor Valley. The objectives of the project are to stimulate sustainable livelihood options for surrounding households, while protecting them simultaneously and efficiently against the natural hazards. The project benefits approximately 2,200 households directly from electricity along with extended project interventions. [3] Water and Energy Security
Satpara Development Project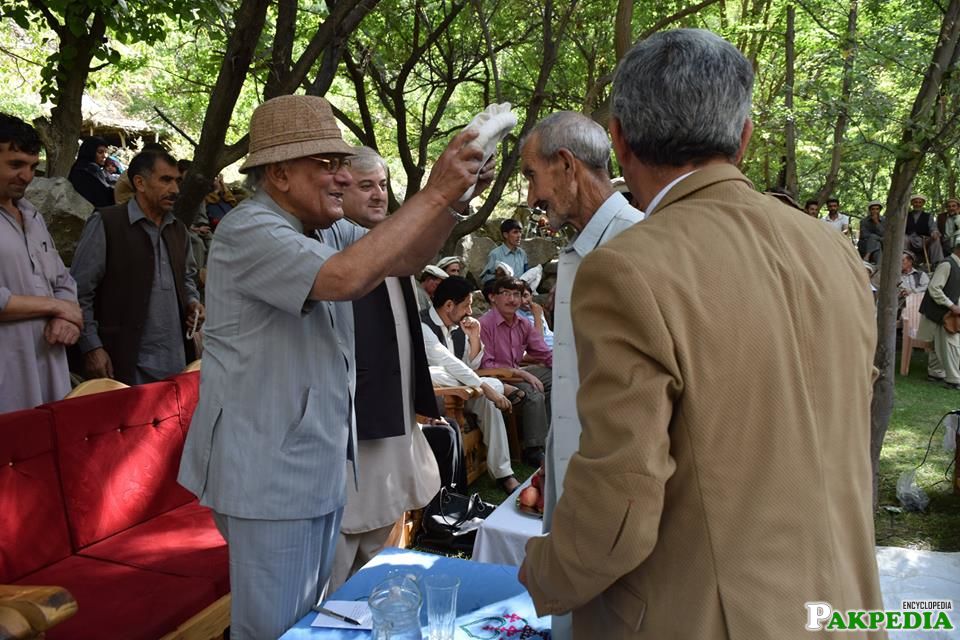 Satpara Development Project (SDP), with financial portfolio of US$ 20 million, is a five-year (05) Project designed to maximize the impact of Satpara Dam Project on the people living within the command area of Right and Left Bank Canals of the Satpara Dam which was completed earlier with a US$ 27 million funding from people of United States of America through USAID. SDP will contribute to this ultimate objective through four complementary components: (i) Efficient Use of On-Farm Irrigation Water, (ii) Enhanced Productivity of Higher Value Horticulture and Dairy Products, (iii) Enhanced Processing and Marketing Capacity of the Area, and (iv) Creation of an Enabling Environment for the Agriculture Sector to Grow. All the four components of the project are designed to be mutually reinforcing and interactive as to most effectively achieve long term, sustainable results at scale. In terms of program implementation, the Aga Khan Rural Support Programme (AKRSP) is responsible for most of the project activities and directly implement in the field while Aga Khan Foundation Pakistan (AKF-P) is responsible for implementation of larger activities and is also responsible for inter-agency coordination, monitoring and grant management being the Executing Agency; it bears the ultimate responsibility for project results and reporting to USAID. The project is being implemented within the command area of LBC and RBC of the Satpara Dam in Skardu town between the villages of Hoto Ranga in the West and Thorgo Bala in the East with Skardu Town in the middle. [4] Satpara Development Project
Deepening Participatory Governance

The AKRSP is implementing the European Union funded Deepening Participatory Governance, Project in Gilgit and Baltistan region. Duration of the project is 48 months (February 2014 to January 2018). The project's goal is to promote an inclusive and empowered society in Gilgit-Baltistan. The objective is to reduce the negative impacts of poverty through active and effective participation of communities in development activities in Gilgit-Baltistan through:
Strengthening Village and Women Organisations and Local Support Organisations as inclusive institutions for socio-economic development at local levels;
Improving access to basic services through building community social infrastructure through community participation;
Strengthening the capacities of local government in participatory planning and supervising inclusive development.
The project entails development of social and physical infrastructure of 30 LSOs and 750 V/WOs. The project targets 30 UCs in ten districts of GB covering 30 LSOs including 750 V/WOs. The UCs/LSOs have been selected by taking into consideration the needs of local communities, self-initiative, accessibility, potential for partnership with local government and commitment to improve the well-being of vulnerable and marginalized groups. Around 750 V/WOs activists (at least 50% women) benefit from the various training activities. The V/WOs and LSOs nominate trainees taking into consideration merit, equity and need. Two government departments (LG&RD and the Planning and Development department) are key target beneficiaries. More than 30 UC secretaries and 70 retired /serving elected representatives (100 total) benefit directly from the action. The action helps preparing 300 Village Development Plans and 30 Union Development Plans and assist in the implementation of 55 social infrastructure projects, which are identified and implemented by the communities themselves benefiting an estimated 11,250 households (approximately 100,000 individuals, almost 50% women, poor and marginalized). The government authorities and the communities are encouraged to contribute in cash/kind to ensure proper project maintenance and sustainability. [5] Deepening Participatory Governance
Livelihoods Enhancement And Protection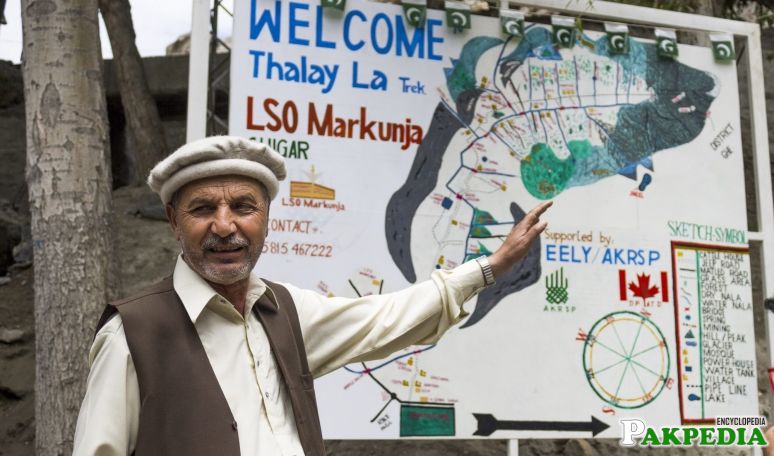 AKRSP implemented Livelihood Employment & Enterprise development project (LEED), funded by Pakistan Poverty Alleviation Fund (PPAF) for the period of April 1st 2012 to August 2014, including 5 months no cost extension period. The overall objective of the project was to enhance and sustain the livelihoods and well-being of poor and vulnerable communities in target areas through provision of assets, resources, support and marketable skills to ultra-poor households. A broader objective was to test targeted interventions in the economic sector to increase purchasing capacity of poorest households for social sector services and basic needs. The experience of AKRSP suggests that the poorest and most marginalized families within a community often tend to be excluded from the development process, including the bulk of financial services designed for poorest groups. The poorest in GBC essentially fall into three categories: a) people who live in spatial poverty traps, b) social poverty traps and, c) personal poverty traps, each requiring a different approach. The poor in the first category are those living in remote and isolated valleys, at altitudes between 1,200 m and 3,000 m, depending entirely on natural resources for their livelihoods, and often growing just one crop, which is also often risky. The second group includes households with very little land resources and other assets; those with large families with no education and skills, divorced women with no children and hence no claim to assets; indebted families and women headed households, etc. The third group includes people with physical and mental disabilities, and socially excluded individuals owing to a variety of stigmas. [6] Livelihoods Enhancement And Protection