Abrar Ul Haq wedding pic
Abrar Ul Haq with Imran khan in Aeroplane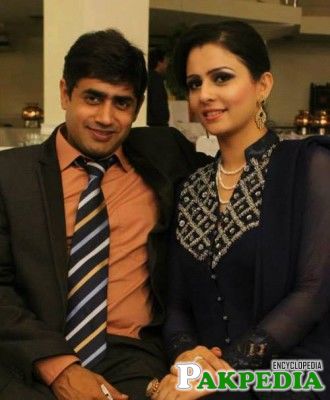 Abrar Ul Haq with wife
Abrar Ul Haq playing cricket
Abrar-ul-Haq At Press Conference Before Wembley Show
bLifeb
Abrar-ul-haq was born in Faisalabad,
Pakistan
with roots belong to a small town called Narowal, Pakistan.
[2]
Abrar-ul-haq info
He took his Bachelor's degree from Sir Syed College in Rawalpindi. He did his Master's degree
[3]
Master degree info
in prestigious Quaid-i-Azam University
[4]
Quaid-e-azam university info
at Islamabad with Masters in Social science. After that he started teaching in Aitchison College, which is one of the most respected institutes of Pakistan. But he soon realised that singing was his passion and started working on his first album .He started his singing career in 1995 with debut album billo de ghar. The song "billo de ghar" was the most popular song of that album. With this debut album he earned a lot of fame. According to an estimate more than 16 million copies of his debut album have been sold. Encouraged bysuccess of first album he released his second album Majajni in 1997. His third album bay ja cycle te was released in 1999. His fourth album, Asaan jana mall-o-mall was released in 2002. His fifth album Nachan main audhay nall nall was released in 2004. Abrar-ul-haq's latest album naara sadha ishq aey was released in March 2007. His cousin Jawad Kahloon is also a singer who has received many British awards for best performance in udeekan and seenay wajj ja. Other than music, Abrar-ul-haq also founded a charitable organisation SAHARA which is an abbreviation of "Services Aimed at Health and Awakening in Remote Areas". Its aim is to promote health and education in remote areas. Abrar-ul-haq also founded a hospital named "sugra shafi medical complex" in Narowal.
[5]
Abrar-ul-haq biography
bAbrar-ul-Haq as a singerb
Abrar started his career as a pop punjabi singer. In 1995 his first official album (Billo De Ghar) came out which got huge response from Pakistani Audience. After that in 1998 his second album (Majajani) came out which also got a huge turnout and Abrar went on along with high number of fan followers.
[6]
Abrar-ul-haq album
bList ofAlbumsb
In 1995, name : Billo De Ghar.
Second Album,
In 1998, name : Majajni.
Third Album,
1999, name : Bay Ja Cycle Tay.
Fourth Albm,
2002, name : Nach Punjaban.
Fifth Album,
2002, name : Asan Jana Mall-o-Mall.
Sixth Album,
2004, name : Nachan Main Audhay Naal.
Seventh Album,
2007, name : Nara Sada Ishq Aey.
Controversy
Abrar caused some controversy with his song Parveen. He was criticised by the columnist Javed Chaudry for using the common female Pakistani name of Parveen in an odd way. This followed Chaudhry receiving a letter from a girl name Parveen that related the effects of the song on her life. The girl claimed that she had stopped attending college in Lahore because of harassment from male students. The case was taken to
Pakistan's Supreme Court
, which ordered Abrar to change the lyrics. He stated that he would abide by the court's decision.
[8]
Paksitan signer told to cut girl's name from song
Abrar as a Politician
After gaining a lot of fame as musician Abrar joined politics. On 19th of December, 2011 Abrar-ul-Haq joined Pakistan Tehreek-e-Insaan (Pakistan Movement for Justice).
PTI
is one of the largest political party in Pakistan which has been established by former cricketer Imran Khan. Currently, Abrar is serving as a secretory foreign affairs PTI.
[9]
Abrar as a politician
Abrar as a Social Worker
The man has done a lot in singing and politics, but everything doesn't stop by only there. Abrar own a trust termed as Sahara for Life Trust. Abrar is the founder and chairman of this trust. Sahara is charitable organization which is working to promote health and education in remote areas. In Narrowal, Sahara for Life Trust build a hospital for the people of Narrowal.
Compilations and studio albums
Mein Gaddi Aap Chalawan Ga (2000)
[10]
Me gaadi aap chalawan ga album
Sar Utha Ke (2010)