Abdul Rashid Godil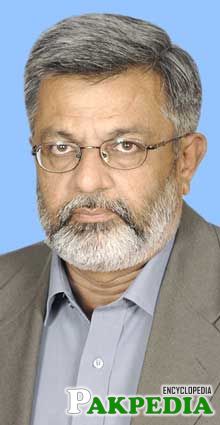 DP
Rashid Godil
Newspaper Photo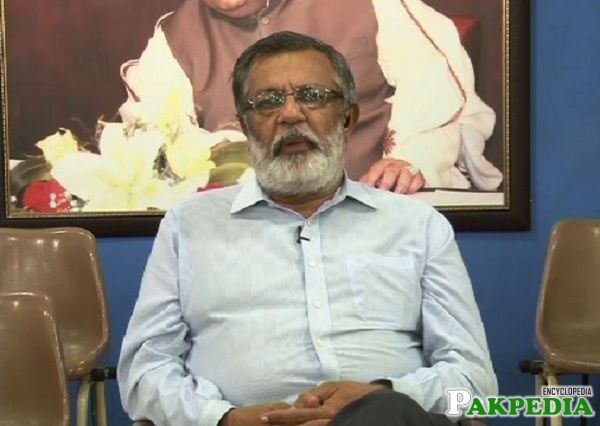 House
Whole Career
His first major social service activity started in 1985, when he was selected as the Vice President of the Abbabil Organization and Vice President for the Young Scholar organization. The Abbabil Organization's main aim was to provide assistance for the purchase of textbooks, and Young Scholar Organization was to provide tutoring for and recognize the achievements of outstanding students.
Vice President of the Dhoraji Association for 1999-2001
After some years he became involved in the Dhoraji Association and was elected Vice President of the Dhoraji Association for 1999-2001. In 1999, he was selected as an M.C. member of the All Pakistan Memon Federation. In 2000, he became the first member from Dhoraji to join the World Memon Organization. After three years, he was elected with a great amount of community support to the post of President of the Dhoraji Association. He was the youngest President of the Dhoraji Association in 60 years. In his two years serving as president he increased the funding of the Association by 150%. He promoted the concept that the Dhoraji Association should not only give Zakat to the needy but provide a means to help and promote the community at large. During his two-year tenure the Dhoraji cricket team won the All Pakistan Memon Cricket Tournament. Also during this time 13 community students won first place in qirat and na`at competitions. From 2002 till now he is a member of Supreme council of APMF.
[3]
Biography
[4]
profile
Board Member of W.M.O
In 2003, he was elected as a Board Member of W.M.O. As board member he attended conferences in many different parts of the world including Kenya, India, UAE, and Sri Lanka. In 2005, he took part in the nazim election in the Karachi as a member of Haq Parast. For one year he worked as a nazim, accomplishing many things. He conceived and implemented development projects in Bahadurabad, Sharfabad and Dhoraji. In 2006, he was working as acoordinator for the Gulshan town Haq Parast under Nazim Wasay Jalil, where his achievements were applauded.
[5]
World News
Recent years
Following his success as coordinator, Altaf Hussain announced his name as a candidate for the National Assembly of Pakistan for NA 252. Workers of MQM arranged meetings all over the region, contacting the residents of the area and gathering, leading to his election victory which took him to the National Assembly.
Finance Revenue and Textile
He was a member of two standing committees,
Finance & Revenue and Textile. On 5 February 2009
, the All Pakistan Memon Federation awarded him the Gold Medal at Governor House, for best social services for Karachiites. On 15 February 2009, WMO awarded him in Durban, South Africa, for best achievement in Pakistan among the Memon community. He visited China on a study tour for the MQM by invitation by the Chinese Government. 
Visited Canada
He visited Canada and met with officials from the Canadian finance, defence, and health departments, and also visited the House of Commons of Canada where he met the speaker. In 2011 he visited to India with other parliamentarians like Haider Abbas Rizvi and businessmen like Majeed, this seminar was arranged by Indian government to improve the ties between both the countries . Then finally in 2013 the PPP-led government completed its tenure and his 5 years of member of National Assembly completed without any scandal or difficulty.
Election 2013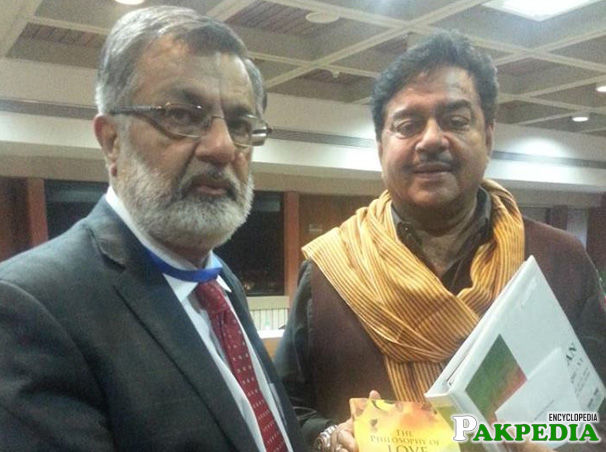 In 2013 election he was nominated as the MQM candidate for MNA from the constituency NA-252 again. His previous work as a councillor and as the MNA in the last tenure had earned him a very good reputation amongst the constituents. In May 2014 Godil was made MQM's temporary parliamentary leader after the joint Rabitta Committee meeting concluded that Farooq Sattar should no longer hold that post. After that he was also inducted in the Coordination Committee of Mqm.
[6]
Currently phase
[7]
Election 2013
MQM Leader Abdul Rashid Godil Shot In Pakistan
According to police, four gunmen riding two motorcycles shot at Godil's car as they drove past. Deputy Police Superintendent Nasir Lodhi said the bullets hit the opposition leader's chest, jaw and neck, reports Reuters. Lodhi added that the assailants made sure of Godil's identity before opening fire. Police are investigating the attack. According to newspapers, the MQM leader came through emergency surgery and now was said to be in critical condition due to extreme blood loss. He is reported to be on a ventilator. Rumors suggesting that he died have been circulating, but fellow MQM Member of National Assembly Ali Raza Abidi denied those rumors and confirmed that Godil's condition has been stabilized.
[8]
Godil attack
[9]
Karachi Attack
[10]
Attack, Tribune