Abdul Qayyum Khan was one of the creators of the Kashmir freedom campaign, chairperson of  'Kashmir Committee' and Muslim Conference's leader. Getting a title of '1st Holy Warrior' or 'Mujahid-e-Awal' he was considered to have shot the 1st bullet during the Independence War of 1947 between Azad Jammu & Kashmir.
He was elected as president of 'All Jammu & Kashmir' Muslim Conferences fourteen times and was also a member of the International Muslim League's Constituent 'Rabbita-Al-Aalam Al Islaami' Council Makkah Mukkarramah, in 1979. This article has all the information about him, including Abdul Qayyum Khan Biography.
| Title | Description |
| --- | --- |
| Personal | |
| Name: | Abdul Qayyum Khan |
| In Urdu: | عبدالقیوم خان |
| Famous As: | Politician |
| Nationality: | Pakistani |
| Residence: | Chitral |
| Education: | University of Punjab |
| Religion: | Islam |
| Profession: | Politics |
| Awards : | "Mujahid-e-Awal" title by Kashmiri union |
| Born | |
| Date: | 4th April 1924 |
| Place: | Chitral |
| Family | |
| Ethnicity: | Kashmiri |
| Died | |
| Date: | 10th July 2015 |
| Rest Place: | Islamabad |
| Aged: | 91 |
| Cause: | Prolonged illness |

Abdul Qayyum Khan Biography
Abdul Qayyum holds the record of being appointed as president of All Jammu & Kashmir Muslim Conference for fourteen times. He played a memorable role in freedom of Kashmir. Many domestic, influential and English authors and historians remember his status as the '1st Initiator of  Liberation Movement of Kashmir.'
The 'American Biographical Institution' has named Mujaahid-e-Awal  Abdul Qayyum to be the 'Man of the Year' of 1998 for his excellent global peace work. In respect and admiration of his worldwide peace endeavours, he was invited twice to sermonize to the Wall Street Journal's editorial board in 1998. Several American institutes offered him a PhD degree in recognition of his services to promote world peace.
Qayyum Date of Birth
He was born in the district of Dhirkot on 4th April 1924.
Education of Qayyum
He completed secondary level of education from the Punjab University, and then he joined the Engineering Corps of British Indian Forces.
Career
Joining in Engineer Corps
At the beginning of his professional life, he joined the Engineering Unit of the British Indian armed forces, where he acquired significant experience and skills in defence and military affairs.
The witness of Palestine Operation
He watched the Palestinian operation from significantly closer range from 1942 to 1946 and had the privilege of observing the Israeli-Zionist movement closely from the start.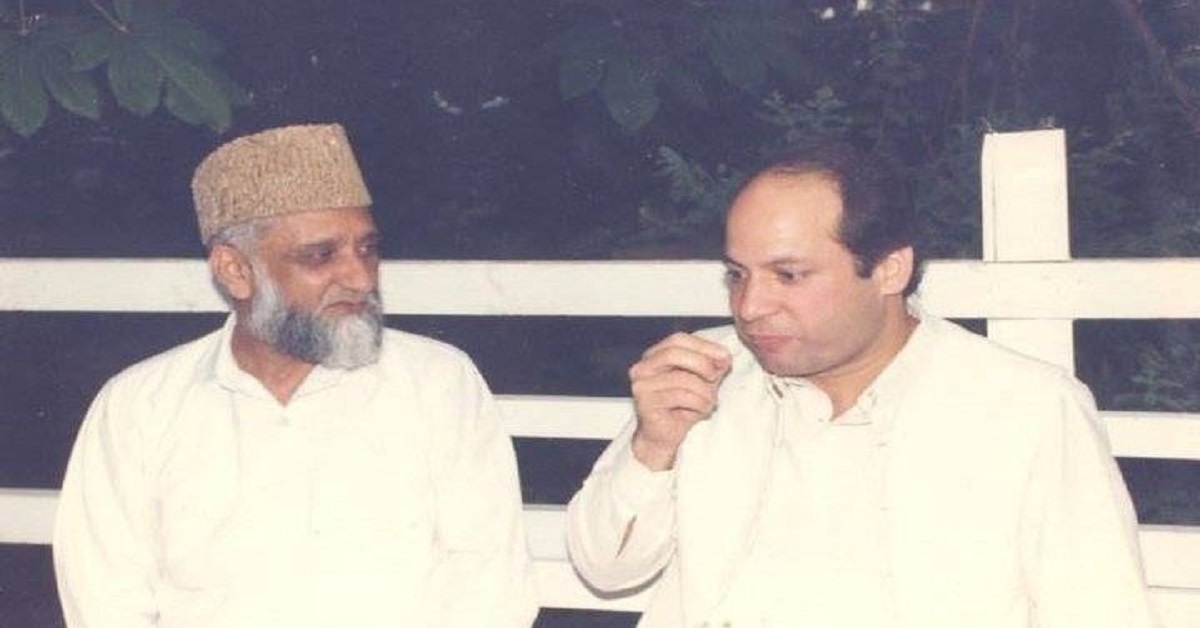 Initiation of Kashmir Freedom Movement
In 1946, he quit active service and returned to his birthplace to organize, trigger and run the Kashmir Independence Movement from 1946 to 1949.
When the Dogra king refused to accept the ambitions of the masses of Jammu & Kashmir Qayyum at the age of twenty-two, moved forward into the active sector, formed, galvanized, launched and finally led the strong freedom movement on 23rd August 1947 from Neela Butt's historical hilltops.
It resulted in the liberation of more than thirty-two square miles land now making Northern Areas and AJK.
AK Division
He commanded and raised the first AK Division, which is now the 19-AK Division, that became the 6-Battalion Unit under his leadership. This 6-battle Division is defined in books of history as the 'Qayyum Division.'  It operated in an extremely strategic area between Poonch and Uri.
From August 1947 the movement lasted for Eighteen complete months until first January 1949. It was stopped at the UNO's call when the truce went into effect;  he was ranked Major when the volunteer army active in Kashmir normalized. But he gave resignation from active duty shortly after the ceasefire on 1st January.
He then began his political career at the forum of 'All Jammu d & Kashmir Muslim Conference, the oldest political group in the region.
Detention
In 1952, he accused of breaking the ceasefire zone and was detained for.5  years.
Appointment as President
In 1956, he was appointed AJK State's president by the 'General Council' of the All Jammu & Kashmir Muslim Conference, that was functioning as the Constitutional Authority at that time. He was made president of the AJK State for four years in 1971, while in 1985 he Assembly appointed him State President after a restriction on political activities. Also, he got nominated State President for the 4th time in 1990.
Member of Assembly
He got elected to the AJK Assembly as a member and opposition leader from 1996-1998.
Abdul Qayyum Khan Books
He also wrote several books on the struggle for freedom, Mystic, Political, Religious and Spiritual  Matters, the first and only current person in country's politics to be credited with a massive contribution to economics, Sufism, politics, religion, especially on Struggle for Freedom, both in Urdu and English.
Abdul Qayyum Khan Death
The golden chapter of Kashmir's history was ended on 10th July 2015, when he last breathed after a chronic illness in Islamabad at the age of ninety-one. President Mamnun Husain and PM Nawaz Shareef offered condolences. Pointing to the great leader as an iconic politician and liberator, they demonstrated profound sadness and grief at his sad death.