He is a professor of medicine, a bureacrat and a medical Educationist. He was the Federal Minister of Pakistan for Independent Political Party, he had been the Minister from 2007 – 2008. Khan's family assets have been estimated in billions both in Pakistan and abroad.
| Title | Description |
| --- | --- |
| Personal | |
| Name: | Abdul Jamil Khan |
| In Urdu : | عبدالجمیل خان |
| Native Name : | Abdul Jamil |
| Famous As: | Bureaucrat |
| Nationality: | Pakistani |
| Residence: | Mansehra, Pakistan |
| Education: | Royal College of Physicians and Surgeons of Glasgow |
| Religion: | Islam |
| Profession: | Professor of Medicine, Bureaucrat, Health Policy Maker & Medical Educationist |
| Political party : | Independent |
| Role: | Federal Minister of Pakistan |
| Dates: | 21 November 2007 – 25 March 2008 |
| Preceded by : | Ch.Shahbaz Hussain |
| Succeeded by : | Firdous Ashiq Awan |
| President of: | Pakistan Medical & Dental Council |
| Director General: | Health, Govt of Pakistan |
| Books: | Urdu/Hindi: An Artificial Divide : African Heritage, Mesopotamian Roots, Indian Culture & Britiah Colonialism |
| Born | |
| Date: | 12 January 1930 |
| Place: | Mansehra, Pakistan |
| Family | |
| Children: | Asad Jamil Khan, Tariq Jamil Khan & Parvez Jamil Khan Swati |
Biography
Abdul Jamil Khan was born on 12 January 1930  in a small village of Ahl in the district of Mansehra. He is married and has 3 children including Asad Jamil Khan, Tariq Jamil Khan and Pervez Jamil khan Swati. He has written many urdu and hindi books too including An Artificial Divide : African Heritage, Mesopotamian Roots, Indian Culture & Britiah Colonialism. 
Education
Abdul Jamil Khan,  received his early education from Forman Christian College Lahore. Later he did his MBBS from King Edward Medical College Lahore, Pakistan. For further studies he went to Britain and did his DCH, MRCP, FRCP. He is the chairman of a private medical university and one of Pakistan's largest private charitable hospitals. [1] Education Education
Chitrali journalist Awards

Kamal Abdul Jamil from Chitral was one of the 70 journalists and non-journalist persons who were given 'Pride of the Nation' award at a ceremony in Rawalpindi.The Foundation of Pakistan arranged the largest gathering of journalists in Pakistan which was attended by a large number of people from different parts of Pakistan. Former Chief Justice of Pakistan Iftikhar Muhammad Chaudhry and Begum Nasim Wali Khan distributed the awards and medals among the winners. The awards were given in journalist and non-journalist categories.[2] Chitrali journalist Awards 
Nomination of Abdul Jamil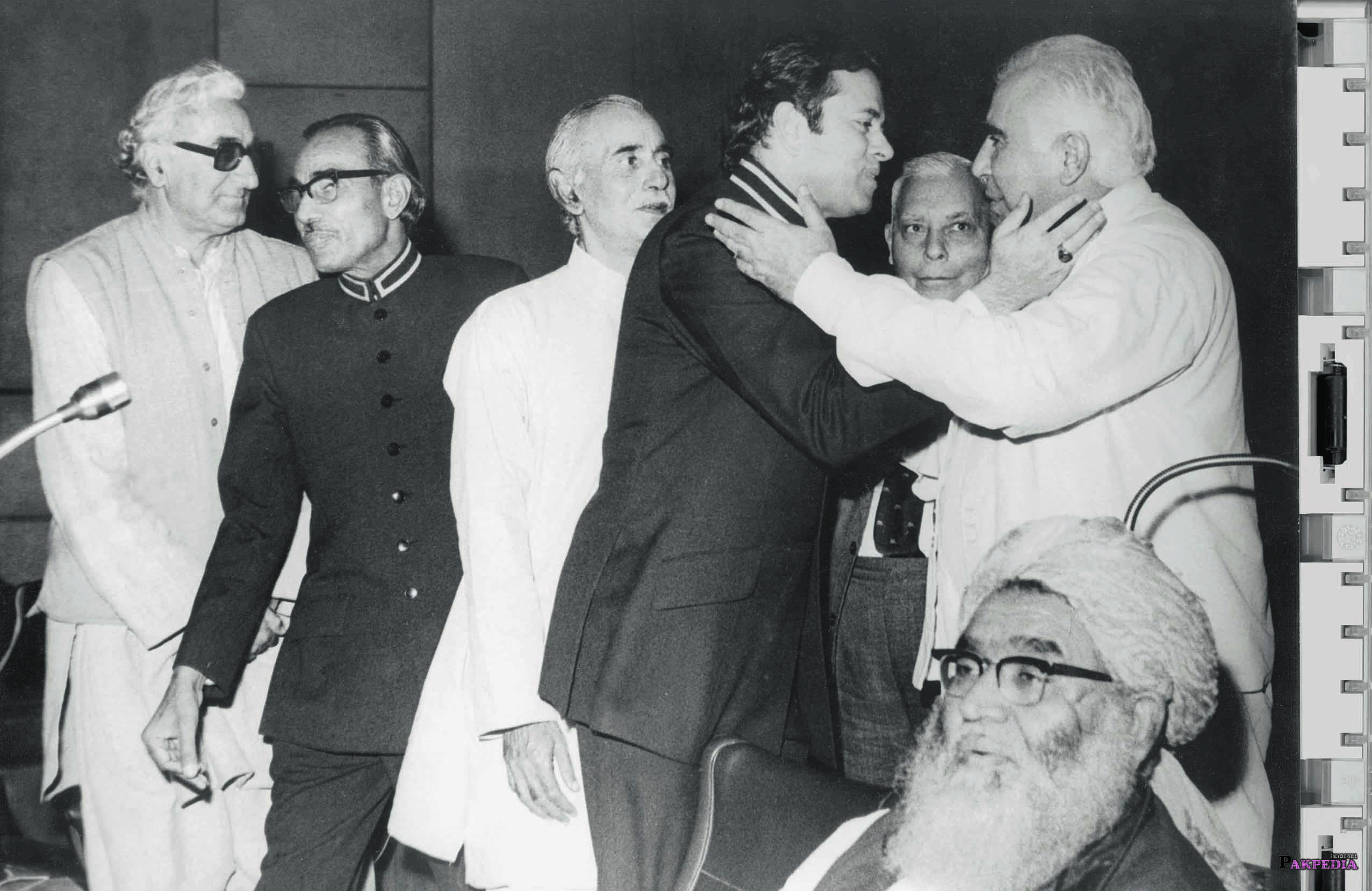 Renowned journalists, anchors, media house owners, bureaucrats, diplomats and artists were also present at the ceremony held at the auditorium of Rawalpindi Arts Council.
Kamal Abdul Jamil was nominated for his services in community journalism, making it participative and opportunity oriented for all. Kamal Abdul Jamil is serving as coordinator Journalist Foundation for Chitral and advocates for participatory journalism where everyone has access to report.
Achievements

A Jamil Khan has been given the charge of some many important offices in the past which include;
Federal Minister for Population welfare, Govt of Pakistan.
President Pakistan Medical & Dental Council.
Member of the Advisory Committee of Health Govt of Pakistan.
Director General Health, Govt of Pakistan.
Former Vice-president of the EMRO (Eastern Medietterranean, Region) Regional Committee of WHO.
Former President Pakistan Pharmacy Council.
Founding Principal Ayub Medical College, Abbottabad
Founding Principal Frontier Medical College, Abbottabad, Pakistan.
Member of the Hospital and Health System Monitoring Committee of the Govt of Pakistan.
Principal Bolan Medical College, Quetta, Pakistan.
For his meritorious services the Govt of Pakistan decorated him with Sitara-e-Imtiaz (Star of Distinction) by the President of Pakistan, the highest award given to a Civil servant.