Dawat_E_Mehboob
Hero_Abb_Tak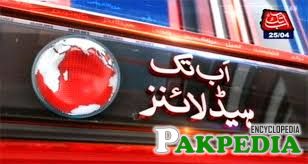 Head_Lines
Hero_Abb_Tak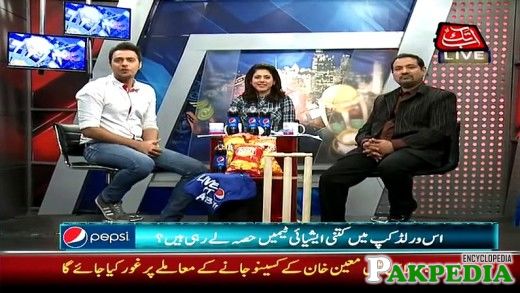 Junoon_Abb_Tak
Abb Tak News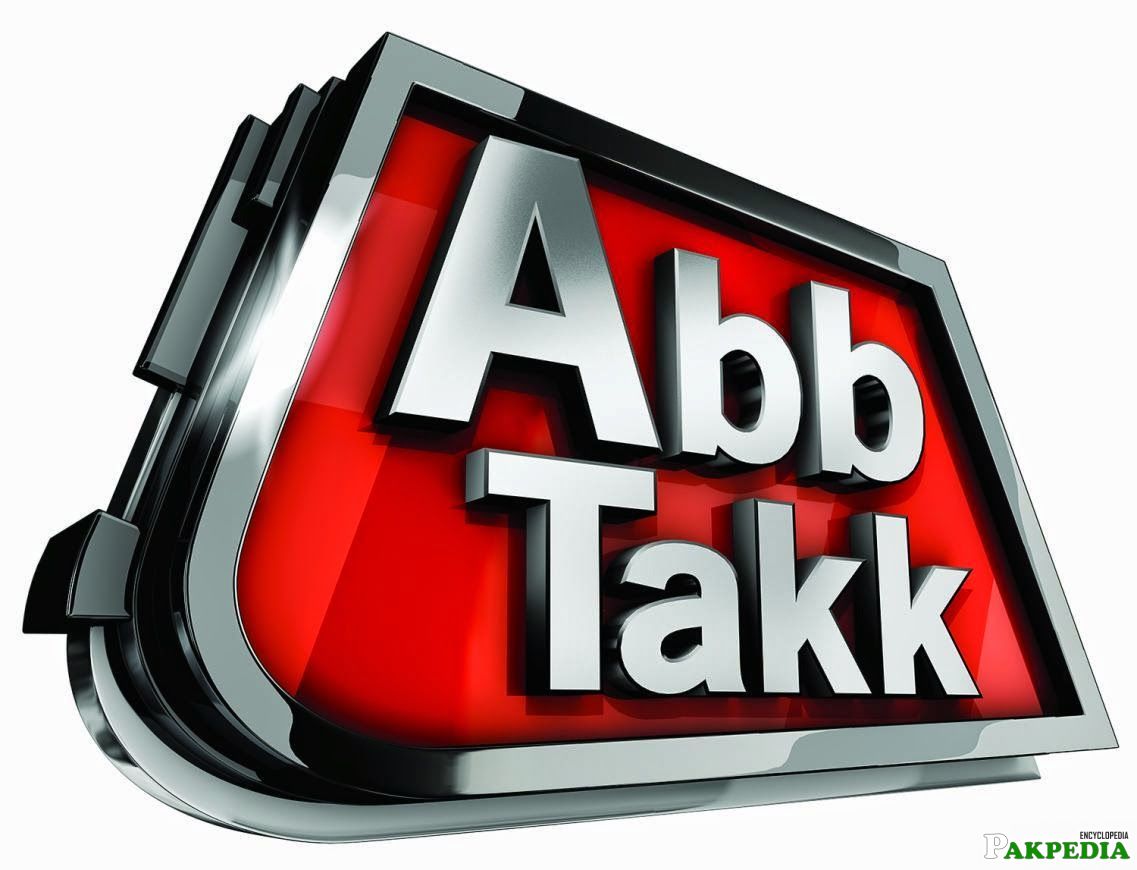 Abb Takk is an Urdu private Pakistani news channel based in
Karachi
, owned and operated by Apna Group, Launched on 19 April 2013, It is licensed by APNA Network. It has been widely criticized for copying Aaj Tak news channel of TV Today.
About
Experienced Team of Abbtakk adds value to the overall production quality & content management Abb Takk Team: Managing Director: Syed Fahad Shah Director News : Shahab Mahmood Controller News (Output): Masoom Usmani Executive Producer (Input): Khurram Akbar Khan
[1]
 About  Abb Takk 
Latest headlines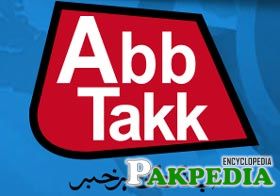 Abbtakk delivers the latest headlines news and information on the latest top stories from
Pakistan
and around the world on weather, business, entertainment...
Daawat-e-Mehboob
About This program is about to make recipes on continent figure, many of us want to each yummy and delicious food with new ways of cooking. Starring Mehboob Khan Directed by Ali Hussain Khan Line Producer: Ali Meenu CONTACT INFO https://www.facebook.com/Daawat-e-Mehboob
[2]
 Daawat-e- Mehboob 
Fareeha Idrees
Fereeha Idrees is a TV anchor and journalist. She hosts the prime time show on Abbtakk channel in Pakistan from Monday to Friday at 8pm called , Tonight wid Fareeha Idrees. She Joined abb tak news on May 2011.
[3]
 Fereeha Idrees 
Fe'reeha Idrees started her journalistic career in the United Kingdom by joining a woman's renowned magazine. Later on, she worked with The Guardian, BBC, Channel 4, The Daily Mirror and wrote extensively for many publications in Pakistan and Europe. She also worked as a spokesperson of the Muslim Council of Britain. She holds a post graduate degree in Broadcast and Print Journalism from the University of Westminster, UK. She worked with CNBC Pakistan as Bureau Chief and hosted 8pm show 'Islamabad Sey'. Ms. Idrees then moved to SAMAA Tv and hosted flagship current affairs show 'News Beat'.
[4]
Biography
Details
Abb Takk is a popular news channel from Pakistan. It was launched on 19th April 2013 and since then it has been a choice for viewing by most of the public as it covers various topics in its day to day news like Sports, Technology, Social, Entertainment. Regardless of only Pakistan the Abb Takk channel shows news from all over the world. The logo of the channel is similar to the Aaj Takk which is a popular channel broadcasting in India. The channel is a part of the group called APNA channel, channels 8XM and Apna News are its sister channels. The Channel is very much popular on social media also as it has 280.55k likes on its official Facebook fan page. This channel has also launched its app among popular platforms like android and iOS which makes it famous among youngsters also. The app covers all the daily topics from all over the world. Their official site also offers various facilities like watching live tv and it also gives details about the programs list to be broadcasted. The channel also runs various special programs like Junoon Ab Takk, Hero Ab Takk, Abb Takk special which covers special news. The shows are broadcasted online as well as to the subscribers. The channel uses twitter and Facebook to track views and complaints of their viewers.
[5]
Details
Abb Takk Office Contact Details
Abb Takk Head Office Address: 1122 Kachery Road, Ahmedpur East Abb Takk Office Phone number: 0320 1210005 Abb Takk Office Fax number: n/a Abb Takk Official Website : www.abbtakk.tv
[6]
 Abb Takk Office Contact Details