19 Dec 2017 Live Concert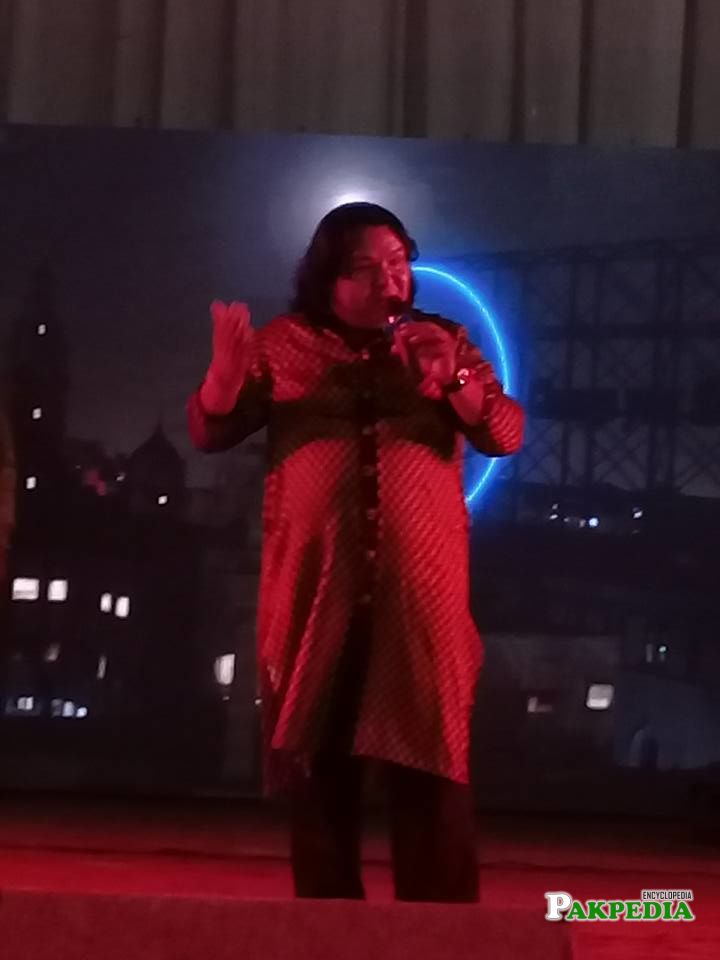 Singer and Composer
In his Office
Folk and Classical Singer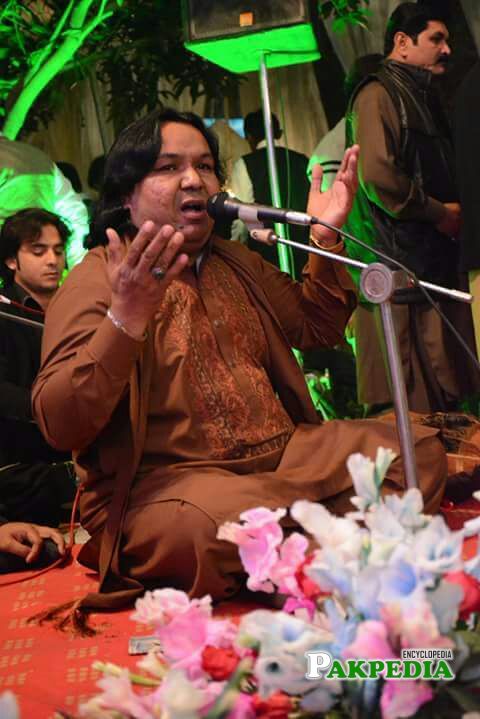 Son of soul of Punjab
Early Life
He sing a song with great Pakistani singer
Nusrat fateh Ali Khan
. He is the only man in his family who came in singing field.
Family Background
Abad Ali belongs to Faisalabad Pakistan.His father is a businessman.His father's name is Rahmet Ali and mother's name is Ramazan Bibi. Abad has eight brothers .Abad Ali is married and his wife's name is Sajida Abad. He has 7 children including 2 sons and 5 daughters.  
Education
Abad Graduate from GC College Faisalabad Pakistan.
Career
He belongs to faisalabad laylpur Pakistan. He got popularity in his young age. He started his singing career in an age of 7. His first song was Tenu pull gaye yar purany navyan day lar lag kay in Punjabi.
Singing Background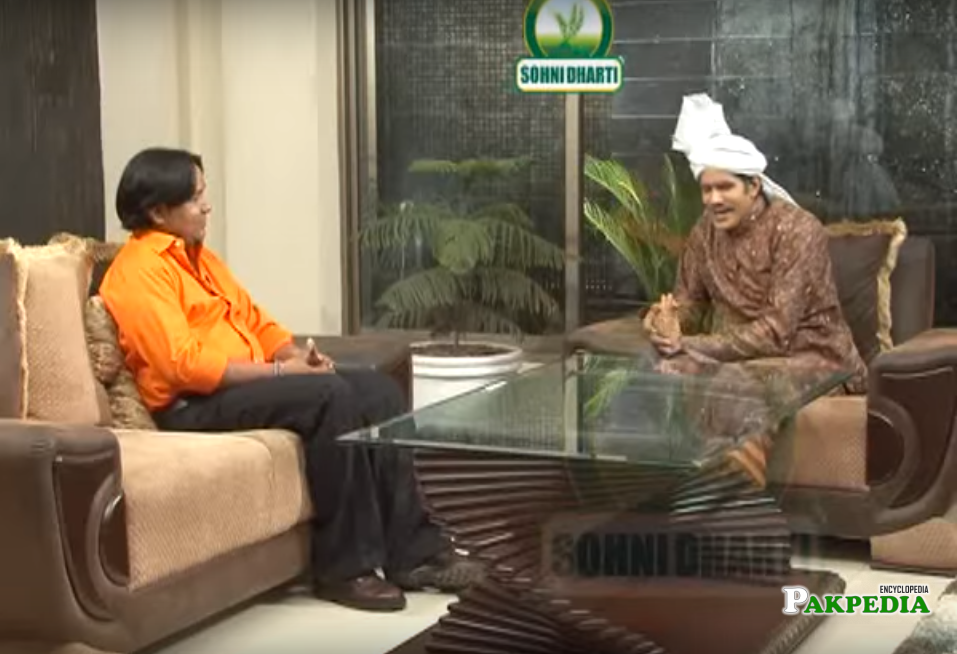 One day a renowed singer Azam Gohar was playing flute, meanwhile Abad passed singing in a low voice. Azam gohar heard him singing and asked someone about him. Someone told him that he is a brother of Agha Namat. Azam gohar asked someone to call that boy, Abad came to gohar and on his request he sang a song of Madam Noor jahan 'Ankhain way raatan son na dandiyan. Gohar really liked his voice and said him to not waste your talent you have a beautiful voice just come in this field for your bright future. After that day Azam support Abad at every step of his life and according to Abad Azam (his friend and first teacher) played a great role in his success.
Song Rehearsal
Abad did rehearsal everytime and everywhere even while he was travelling in rickshaw or bus in his early singing career. He wasn't allowed to bring the harmonium at house. After gaining great familiarly in singing field then he bought harmonium and his family also accepted.
Recognition
He was recognized with the name of Ustaad Nusrat Fateh Ali Khan. He sang the nusrat Song Wigar Gai a thoray dina ton Punjabi song and abad gained respect from these song all around the world concerts and shows.
Inspired By
Inspired by Pakistan famous Singer Nusrat Fateh Ali Khan mostly big fan.He have voice of Nusrat Fateh Ali Khan and presenter and level same looks like Nusrat Fateh Ali Khan.Others name are Hassan, Nusrat, Noor Jahan, Lata ,Ghulam Ali Saheb.
Qasida and Songs List
Qasida - Jhoola e Mola Ali Asghar 2017
Qasida - Mela Lal Da Lajpal Da 2017
Allahu Allahu 
Dhamal - Lajpali Lajpali Syed Da Di 2016
Qasida - mola ali a.s
Song - Ye jo halka halka suroor hai
JASHAN-E-SHAHI 25 NOV 2011
Concerts
Awards
Radio Faisalabad Pakistan
Nusrat Fateh Ali Khan Award from India
Contact Info
Email:abadalikhan@gmail.com
Contact Number: +92 300 9663972